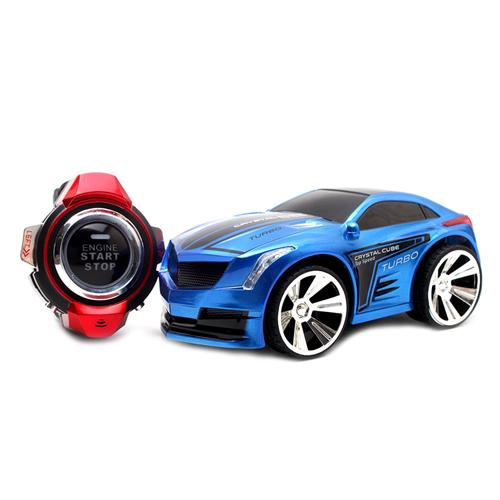 Today we will introduce some new arrival RC cars. All of them are placed in the affordable price range and come with simple remotes. Whether you're a new or long time RC fanatic, you will enjoy them!
1. Funny R-101 Smart Watch Voice Control RC Car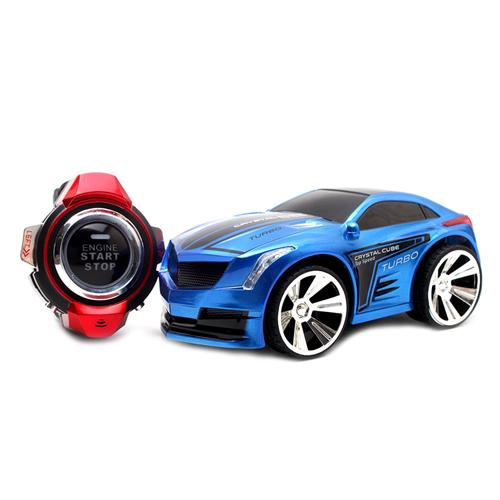 Funny R-101 RC car is a great little toy that comes with a decent price tag. It can be controlled by voice through smart watch. All you need to do is to speak out your order and the car will follow your order immediately. This new controlling way gives you a different feeling about remote control toy. Besides the basic functions like forward, backward, turn left, turn right, speed up ( Turbo ) and brake, it has some other special functions such as spin out. These functions make your car really fancy! The car also has headlight, which means you can even play at night.
2. JJRC Q20 Rock 2.4GHZ Crawler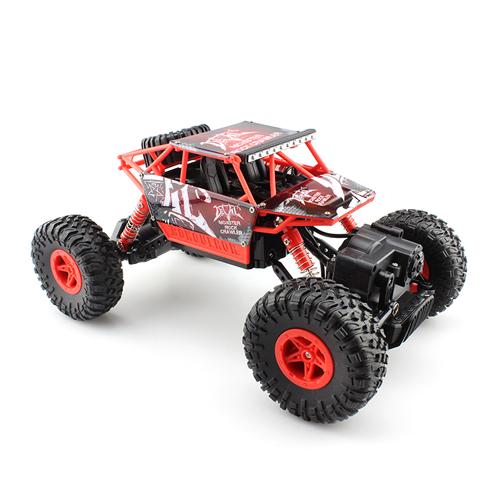 JJRC Q20 1:18 Scale Rock Buggy gets extra torque from an oversized steering servo that also improves traction in the front by adding weight to the front axle. Full-time 4WD and independent suspension keep this RC buggy climbing like an animal over jagged impediments with amazing balance and a firm grip on the ground.
3. SUBOTECH BG1513A High Speed RC Car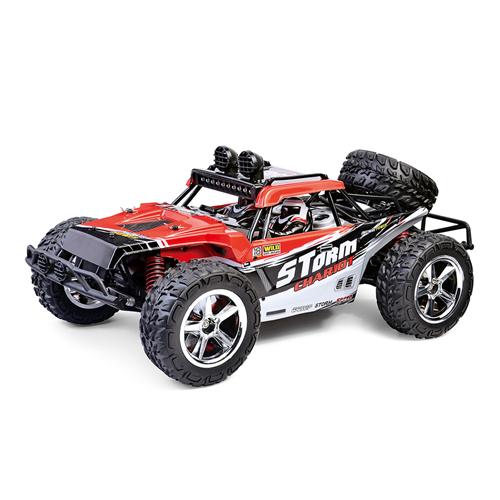 The SUBOTECH BG1513A 1:12 Full Scale RC car is a great pick for the ones that like to go aggressive or play with it on rough terrain. It has 4WD, 2.4GHz and made of engineering nylon capacity in anti-collision and beat-resistance. It supports a range of remote control of over 50 meters and its high-capacity power battery offers approximately 20 minutes control time. Besides the car has 3 sets of lights that keep the fun crawling after dark.
4. FS Racing 73801 1/18 Brushed Short Course RC Car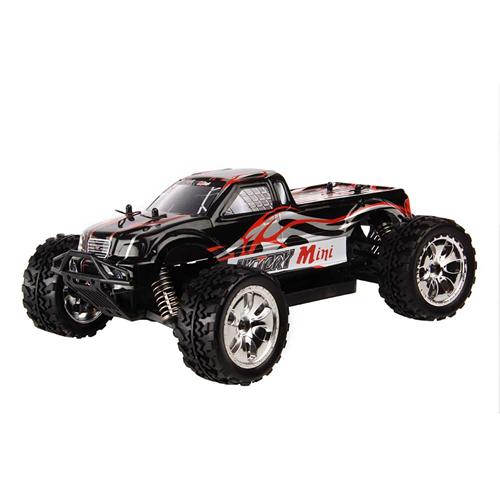 The FS 73801 1/18 RC car has large torque and provides AWD transmission with limited-slip differential gear and a beefy suspension that keeps grounded over boulders and logs. On flat roads, its 370 motor makes for high-speed fun. Thorough waterproofing of all the internals means streams, snow, and mud are only the beginning of the adventure.
5. FS Racing 73201 1/18 4WD Brushed Off-Road RC Car
The FS 73201 1/18 off-road RC car uses 4 wheel drive system. It has proof PVC shell to make it durable and rubber wheel to avoid slippery floor. Its independent shockproof system prevents damages caused by the vibration. This car is able to drive over dirt, grass, and large bumps due to its fully waterproof 2 in 1 unit (RX and ESC) and fully enclosed dustproof gear cover.
6. FS Racing 73902 1/18 4WD Brushed Desert Buggy RC Car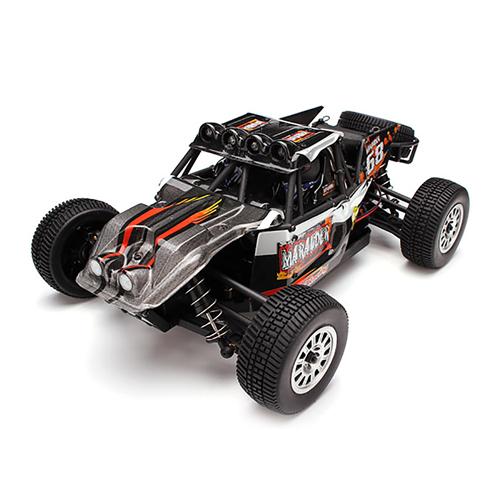 For the off-road explorer we suggest this all-inclusive four-wheel drive buggy. It has all the basic needs for racing and climbing in the great outdoors. All-terrain tires, independent suspension, sealed differentials and splashproof steering servo give you great control over your vehicle. In addition,it also has bright LED lights that works perfectly for night racing.
7. FS Racing 73901 1/18 Brushed 50km/h Off Road RC Car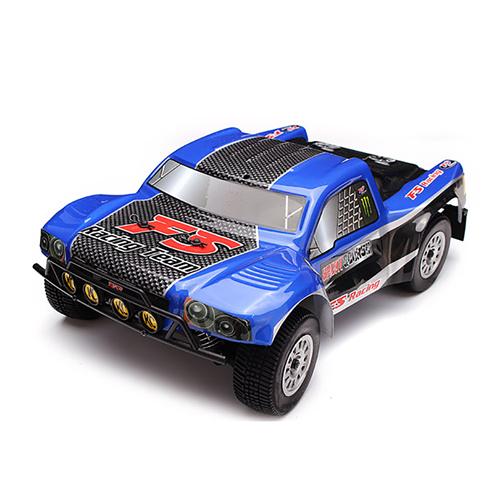 The FS 73901 1/18 short course RC car can move up to 50km/h. With great features such as durable frame, waterproof electronics, sealed differentials and oil-filled shocks, it makes off road racing easy to get into for anyone. This car is completely ready to run with the transmitter, 7.2V 1300mAh nickel-metal hydride battery and charger. All that is needed is to charge the battery and you're ready to hit the dirt!