Father's day is coming up, you might be wondering what to get your dad for that big day. Pick him up another tie or coffee mug? He probably wouldn't make a fuss. But why not get him something unique this year? A drone would be the most special gift. Seriously, what's more fun than flying a RC drone over the house or parking lot and taking pictures to share with mom and friends? Not much! Here are some best drones that'll be sure to put a smile on your dad's face.
For rookie dads
Not every dad was a born aviator. That's why there are entry-level drones that are low-cost, easy to operate and durable enough to survive multiple mishaps.Here's our pick for clumsy dads: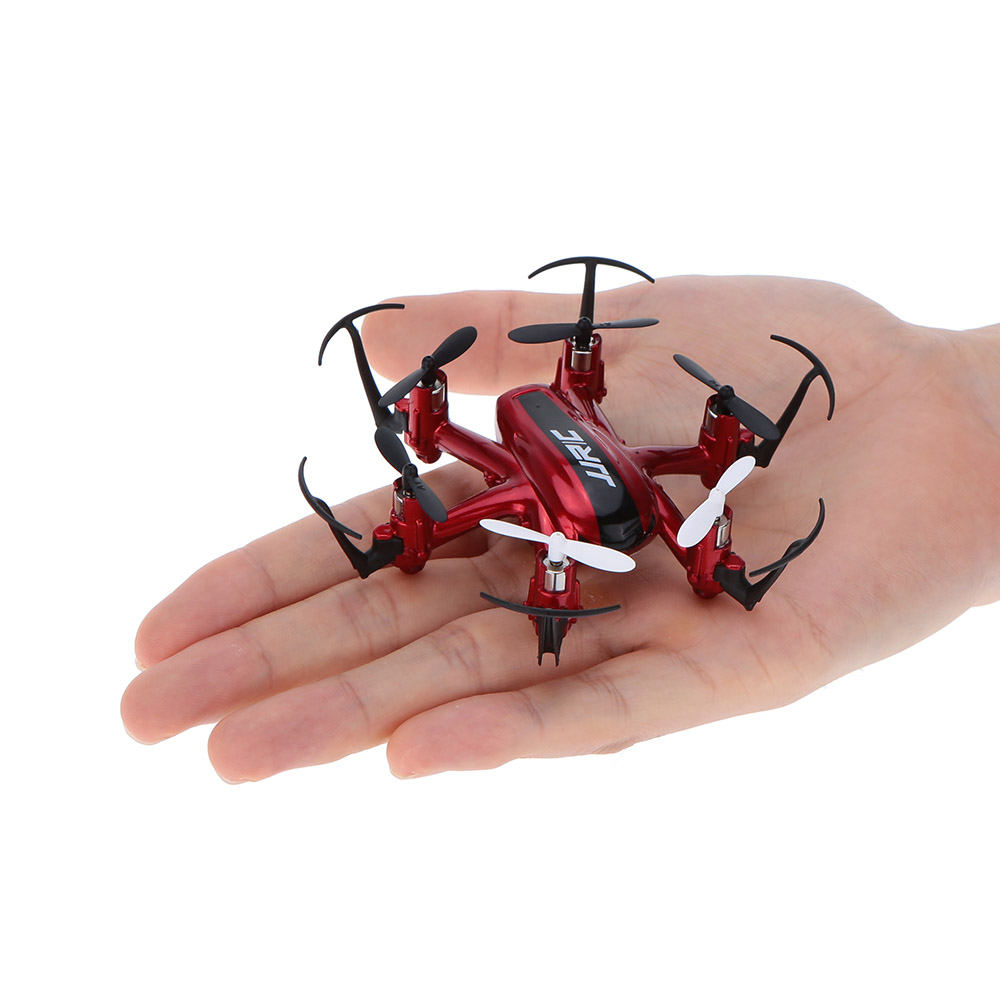 JJRC H20 is a nano sized hexacopter based around 6x12mm brushed motors. It has a lightweight plastic body, removable prop guards and a removable 150mAh battery. Flight modes include headless, return to home & an autoflip function. It is a perfect beginner RC drone for rookie dads because of its low cost, easy going flight characteristics & durable design.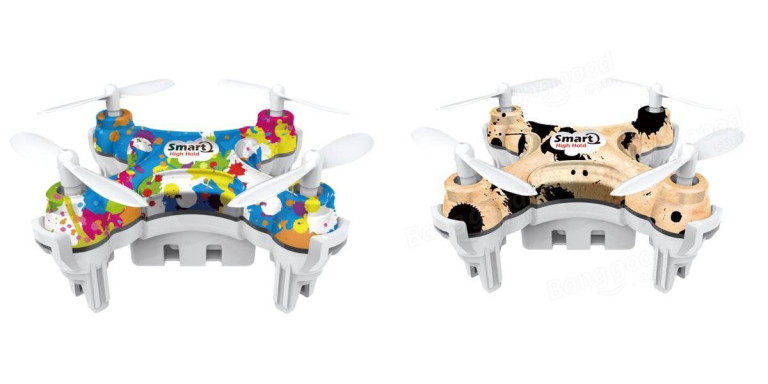 CX-10D is the first mini quadcopter that has altitude hold mode. With altitude hold you no longer have to worry about controlling your throttle to hold you altitude position, this leaves you to focus on other things. Not only that, it is also the first micro quadcopter which features one key landing and one key take-off. Besides, its appearance is really cool!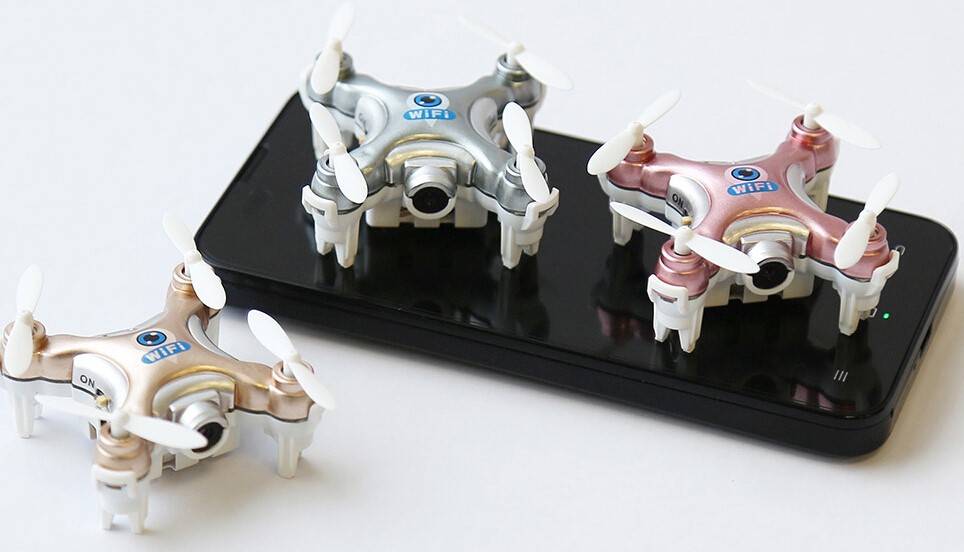 Cheerson CX-10W is the world's smallest FPV drone. It's small enough to be carried around! And still it flies very well with lot of amusement for the pilot, even the one with no flying skills. It is as small as full of technology! It has WIFI control function and it comes with a 0.3MP camera that can transmit live to your phone what quadcopter is seeing (FPV). The CX-10W can be controlled via an APP that you can install on your Android or iOS smartphone. It creates a WiFi hotspot of its own that you can connect to using your smartphone. Your phone can now be used as an FPV monitor as well as a controller.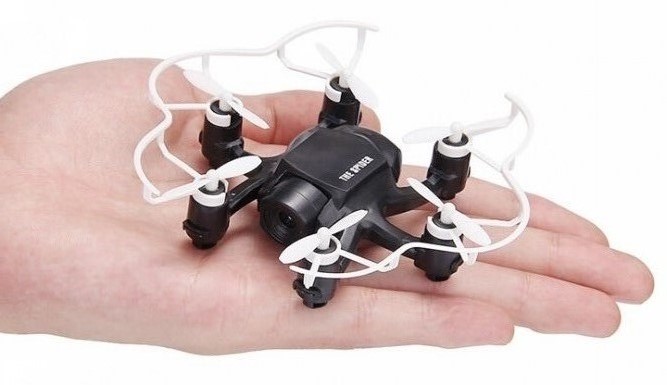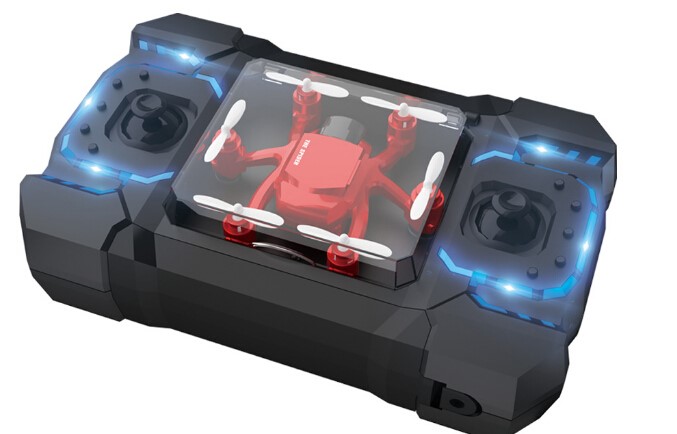 FQ777-126C is a palm sized drone. It features a 6-axis flight control system that can be adjusted for gyro sensitivity and a 720P camera that is great for recording and taking aerial shots. Its lightweight airframe has great durability and allows stable flight that is smooth and easy. It also set up with CF mode(headless) and One Key to Return function, where it autonomously flies back to the point it took off. The remote control is fairly simple to use and get adjusted to. With a 3.7V 220mAh battery, it has a flight time of about 7 minutes and charging time of 30 minutes.
For experienced dads
If your dad is an experienced drone flyer, he might be interested in the following RC drones with camera.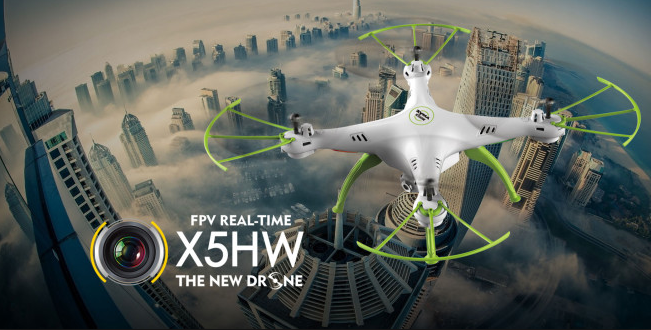 The Syma X5HW equipped with a 6-Axis gyro system, which allows a more secure flight, along with stronger wind resistance and easy control. Its altitude hold (Barometer Set Height) and the headless mode makes flying much more easy. Its 360° eversion allows the drone to continuously roll 360 degree. The controlling distance is 30 to 50 meters and operates with a 3.7V 600 mAh battery with a flying time of around 5 to 7 minutes. It is equipped with a 2.0 MP HD camera for both photo and videos and capable of FPV over WIFI through android or IOS compatible devices. It even has LED lights on the body that flash in different colors to indicate its position in the sky, making night flying much easier.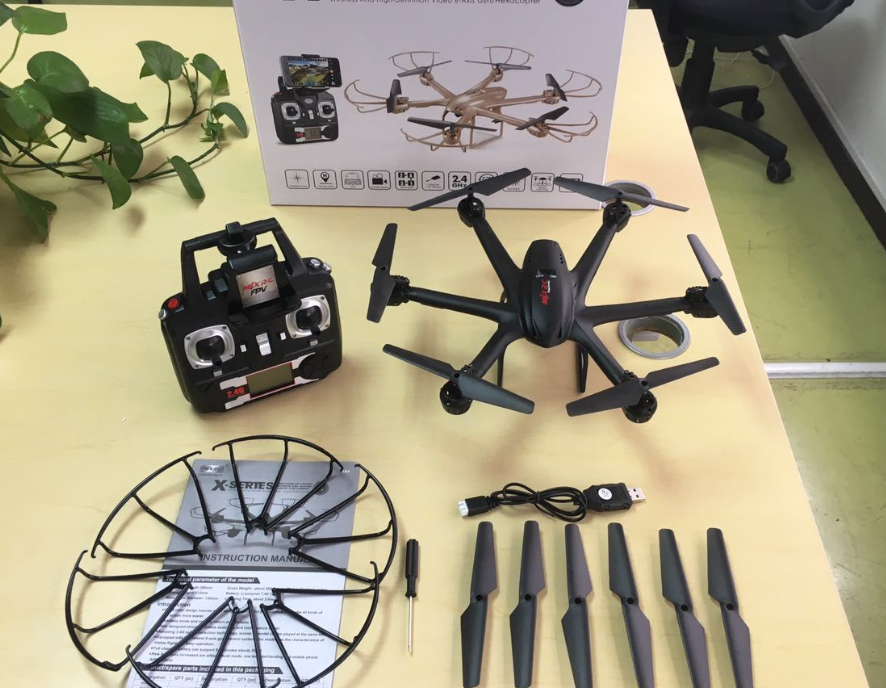 The MJX X601H has lots of great features. It has an altitude mode that will allow pilot to set it to a specific altitude and thus provide a smoother flight with more stabilization while taking videos and pictures. With dual operation mode, it can be controlled through the "MJXH" mobile APP and also can be controlled by a remote controller. The quadcopter features a 6-axis design with an adjustable gyroscope that helps improve stability in wind condition. The FPV HD camera allows to capture videos as well as photos.It even features LED lights on the body, which makes it easier when flying at night or in dark areas.You can wear VR glass to obtain "3D visualized effect" entirely new sensory experience of the live HD view from mobile device.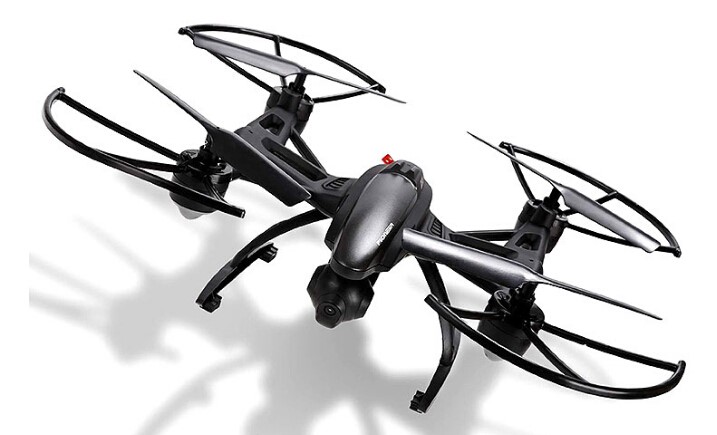 Among its features we can find the now common headless mode, One-key home return fonction. Other great function is the automatic landing (automatically descends to a landing at the press of a button, it also works as a safety function when 509G hits low battery). Finally, and most useful function is the Altitude Holder (high density air pressure sensor which can precisely hold the height), great for recording video, allowing you to focus on the camera.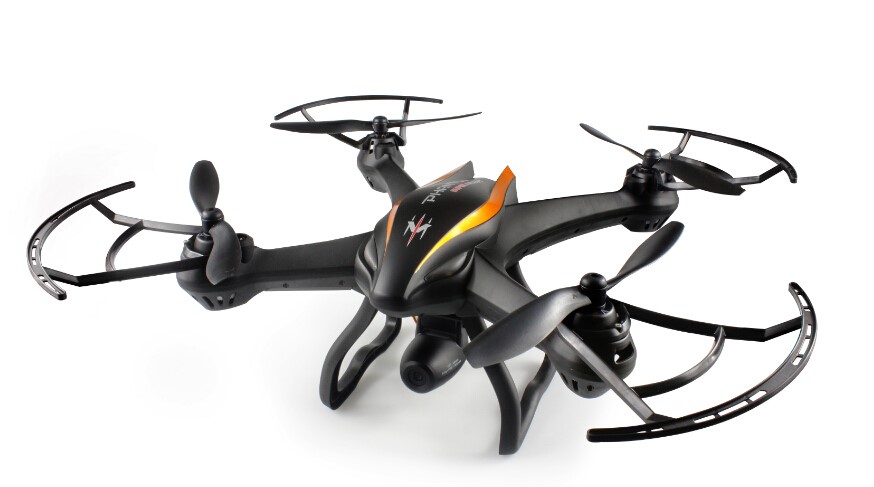 FPV 2MP HD Camera 5.8G Video Transmission,adjustable gimbal,the function of video real time transmission and the range is 500m, attitude hold function, one key landing & one key take-off and 6 axis gyro system for stability during flights. The quadcopter itself is powered by a 7.4V, 1300mAh battery and takes up to three hours to charge giving the Cheerson CX-35 a flight time of about 6-7 minutes and a controller distance of 100m. Other features of the model include its LED colorful lights which should make it possible for drone pilots to fly the CX-35 in the dark.
For dads who enjoys the challenge
The following drones would be an amazing gift to give your dad. You will definitely make this Father's day one to remember.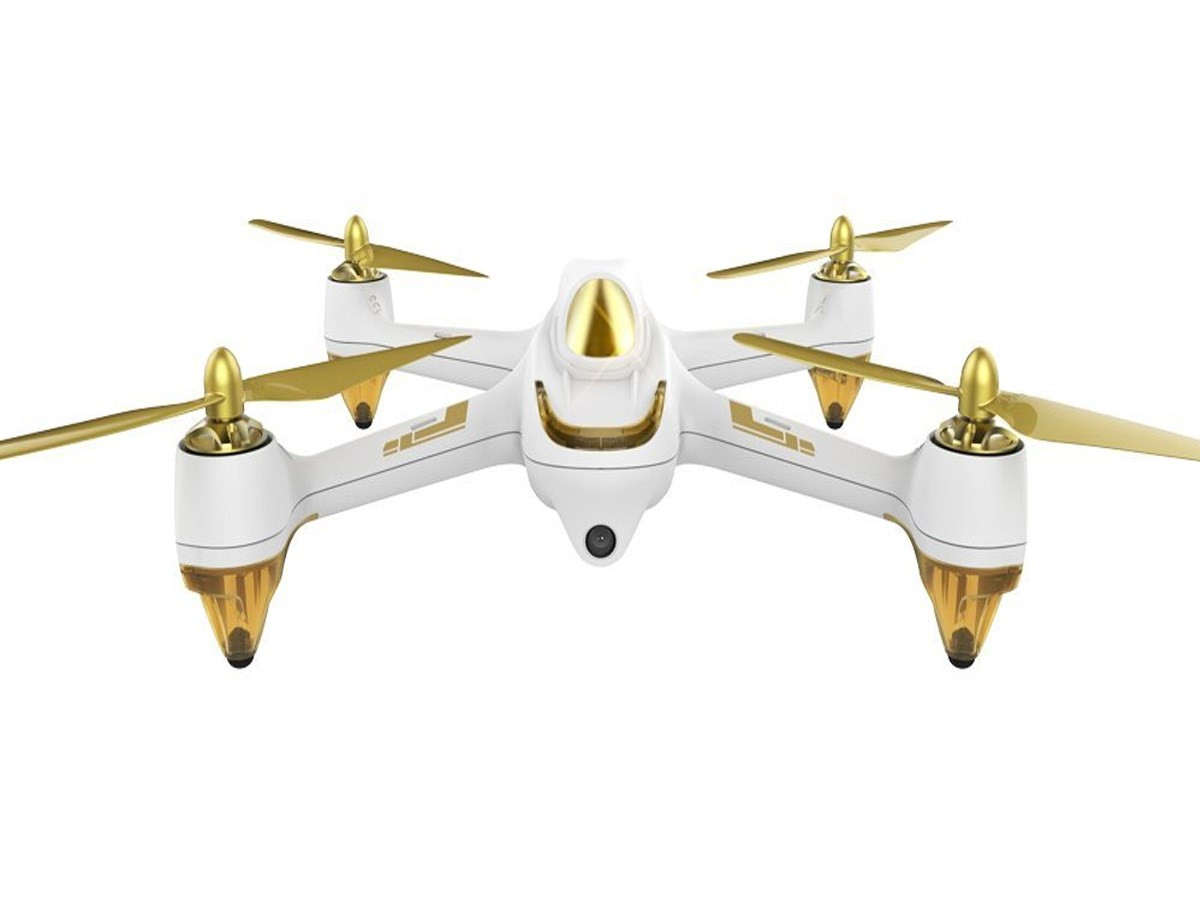 1080P, 5.8GHZ FPV, Headless mode, One Key Automatic Return, GPS Hold, Altitude Hold, Follow-me function and 20 minutes flight time are some of the rich features of Hubsan H501S. Along with the build quality, the brushless motors. The Built-in GPS enable the quadcopter to enter into the failsafe mode when the connection from the remote controller is lost.In fail-safe mode, the flight control system of H501S will automatically control the quadcopter to return back to home and land safely. What make H501S more interesting is its Follow-Me feature, once enabled the quadcopter will follow you/transmitter due to built-in GPS System in both the transmitter and the quadcopter.
Designed for racing, with the fast speed and passion, Walkera F210 gives you incomparable flight enjoyment. It has a unique 700TVL night vision camera that allows you to practice at night, and it has a wide 120 degree viewing range. It comes with a reliable Devo 7 transmitter. It's driven by four powerful 2500kv brushless motors that push it to the limits, giving it incredible speed and zip. That antenna in the back might be an eye soar, but the makers placed it there for superior transmission capabilities, making it less likely that you'll lose contact with your drone in the middle of a race. When you give some pitch, it's incredibly fast. It's the perfect entry-level professional racer.