HDMI Audio Output under Linux fixed on Tronsmart Ara X5 Plus
Great news, thanks to the cooperation between GeekBox & Tronsmart developers, OpenELEC 7.0 ROM has been released to fix HDMI Audio Output under Linux kernel 4.4/4.5.
In an effort to avail OpenELEC in Geekbox, the development team haven been customizing a dedicated firmware and will share with our customers as soon as it passes through our stringent test. Moreover, the OpenELEC ROM for Tronsmart IZ37 is also listed in their daily agenda.
Now, we can enjoy both Windows/Linux on Ara X5 Plus.
Under our testing, Audio output works great via HDMI cable and speaker jack(system->setting-system->audio output->audio output devices, choose USB Audio device)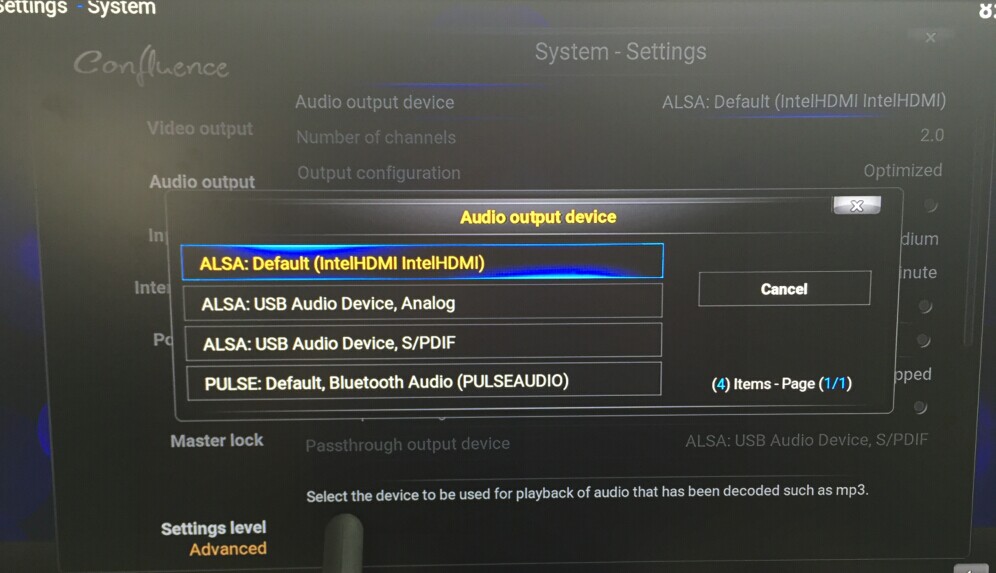 With support for Openelec, Ara X5 Plus stands out from the rest. 10bit, 4K@H.265 ,3D ISO, Blueray ISO, AC3/DTS 5.1 pass through etc, all works as expected. Plus, WiFi/Ethernet works ok, you can enjoy Add-ons from Kodi too.
Here is the Openelec download link.
Click Here to download
Following the instruction to install.
http://wiki.openelec.tv/index.php/HOW-TO:Installing_OpenELEC/Writing_The_Disk_Image#tab=Windows
Tips on installing openelec.
1. Format a USB(should more than 2GB) to FAT 32, make a booting USB drive with Win32Diskimager .
2. Insert it to USB3.0 of X5 Plus, power on and fast press F7 on keyboard, now enter into UFEI system.
3. Choose the name of your USB and press enter key on keyboard, Now you can install openelec step by step as instructed.
4. Tronsmart information and windows key are pre-write in BIOS chips, so you can flash back to Windows system directly without losing BIOS, drivers, Keys.
Please enjoy openelec now.
Geekbuying