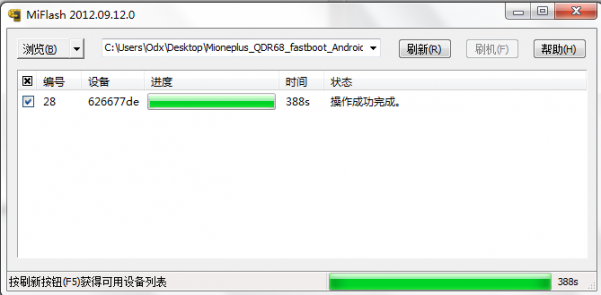 This guidance is only for reference, do not compatible with other brands / other chips.
Tool downlode: Miflash tool
Flash tool guide: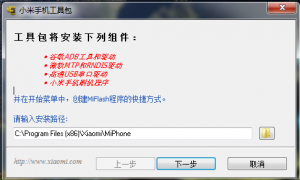 1. This tool will install the modules below:
a. Google ADB tool and driver
b. Microsoft MTP and RNDIS driver
c. Qualcomm USB serial port driver
d. Xiaomi phone flash process
and will creat shortcut on pc desktop.
Please input installation path:
Then click next.
2. Choose install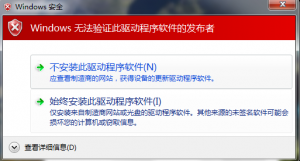 3.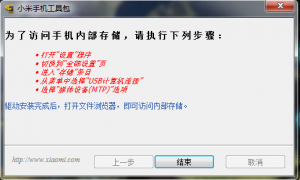 To enter the phone internal storage, please do the steps below:
a. Enter setting
b. Swith to All setting
c. Enter storage
d. Choose "USB connection"
e. Choose "Media device(MTP)"
After the driver is installed, open the file browser, you can visit internal storage.
Click End
4. Extract the firmware package you've download.
Note: Please ignore the steps below if your pc is win-XP or win7-32bit.
If your PC is win7-64,you need an extra step, to power off your pc, then restart it, during the starting time, keep click F8 till the pc show the "Advanced booting" choice.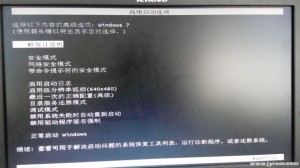 Choose disable driver signature enforcement, then click enter, restart.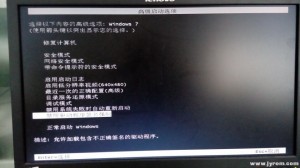 Flash guide:
1. Open the tool. Click browse to select the firmware you've extracted.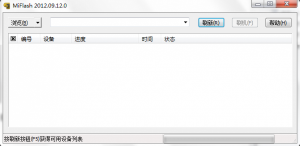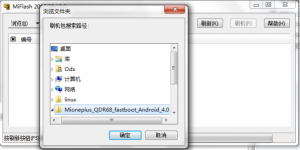 2. Click the triangle beside the browse choice to select advanced setting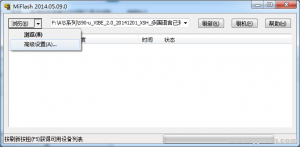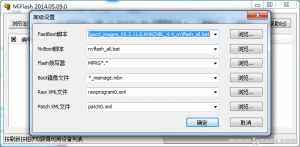 Empty the first and second options, then click OK.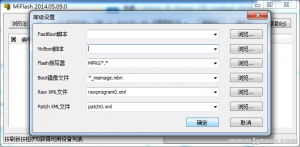 Power off the phone, press volume – and power button, to show the picture below.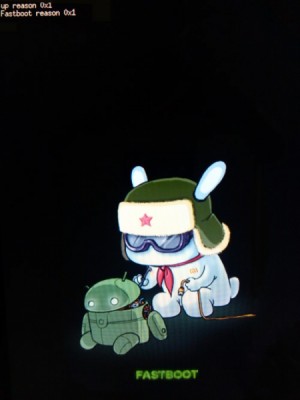 Connect to PC via USB cable, wait to show fastboot interface.


After driver is installed, click refresh.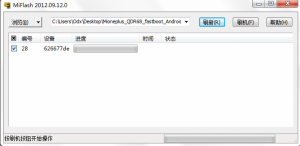 The click flash.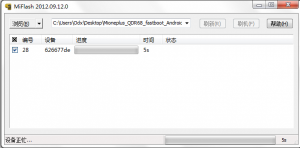 Wait several minutes, the falsh is over, phone will reboot.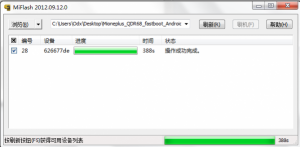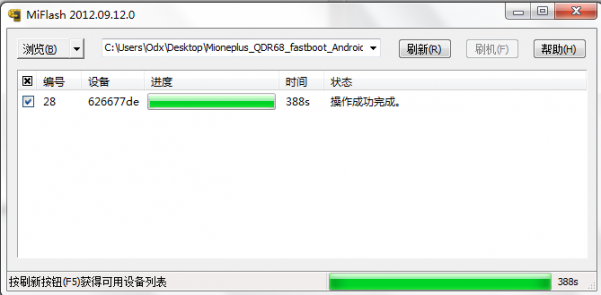 End
Jiayushilian bbs firmware only