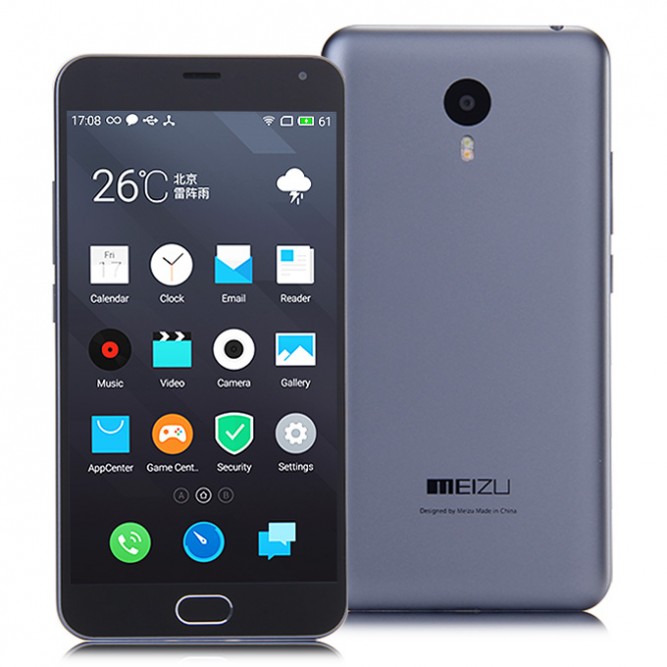 Here glad to share the latest firmware of Meizu M2 Note
Download here: M2 Note Public Version Flyme OS 4.5.3A
Password: geekbuying.com
1. Download "M2 Note Public Version Flyme OS 4.5.3A" firmware.
SD card upgrade method: power off, press "Volume +" and power button at the same time, when the screen shows "MEIZU",
release the power button, keep press "Volume +" to enter recovery mode, find the firmware, choose system upgrade, don't select wipe data.
Then touch "Start".
2. Connect WiFi, login Meizu account, open Root permission, wait to reboot.
(You need to apply for the account first, when log in, choose user, the bottom choice, "system privileges-open", then it will reboot)
3. After reboot, enter setting, choose "Developer options" open "USB debugging", connect to computer, allow usb debugging.
Install "Root,apk", then click the Root icon on pc desktop, click fix root, when it finished, run "m2 note.exe" to start flashing,
keep allow with your phone when flashing.
4. After reboot, Do Log Out the meizu account.
5. After log out, manual recovery factory setting (setting-last icon-storage)
6. This firmware is added with verification, MD5=1214C9ECF77190104846434A1237DB5E, if MD5 is not correct, please don't flash your phone, otherwise all at your own risk.
Note: If there is pop-up as the pictures show, please press "Ctrl+Alt+Delete" to Task Manager – Progress – choose adb.exe*32 – edn progress.
Reboot to flash.