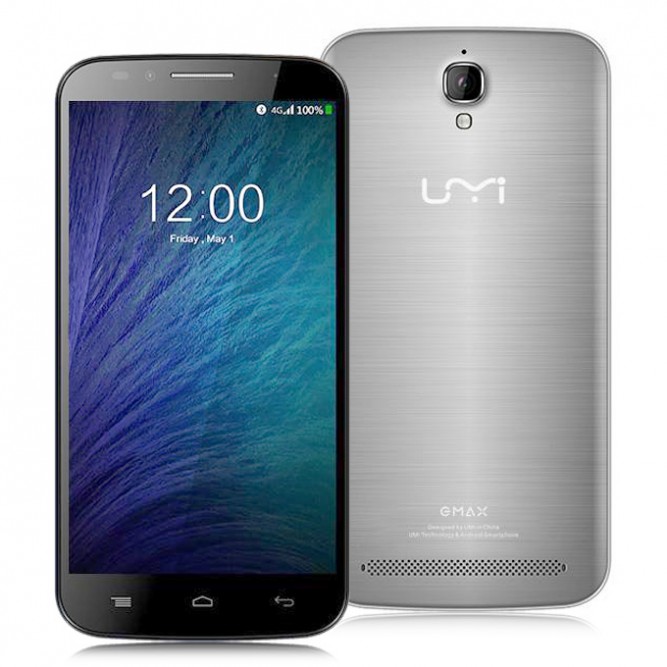 Today I want to introduce an interesting new smartphone UMI eMAX to the Geekbuying audience. It features a 64-bit Octa core MT6752 CPU, 2GB RAM, 5.5″ FHD LTPS screen and a decent increased capacity battery.
So, let's start from the packaging. This smartphone comes in a thin but wide silver/black box.
Inside you'll find the device itself, original charger, USB-microUSB and OTG cables, plus a small manual.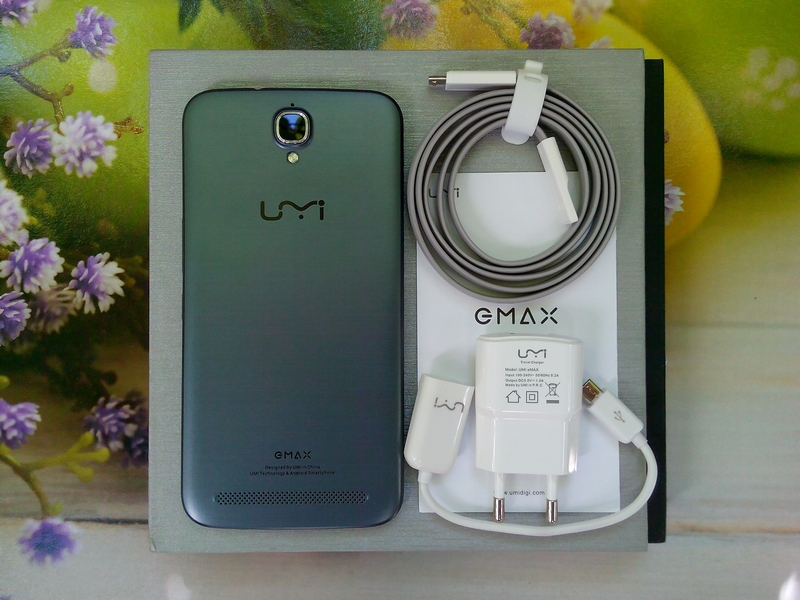 Here are the main specs:
ОS: Android 4.4.4 installed (there are also several more firmwares available, includingMIUI, and also the manufacturer promises to launch Android 5.0 for this model soon)
CPU: MediaTek MT6752 Octacore 1.7GHz
GPU: ARM Mali-T760 MP2 500MHz
RAM: 2GB
ROM: 16GB + microSD slot
Screen: 5.5″ LTPS OGS (Full lamination) FHD 1080р, capacitive, 5 points
Networking: 2G: 850/900/1800/1900;
3G: 900/1900/2100;
4G: Band 1/3/7/38/39/40/41
WiFi: 802.11 a/b/g/n 2.4G/5G
GPS,A-GPS with EPO
Bluetooth 4.0
OTG, Hot Knot, Smart Gesture
Main camera: 13.0MP, flashlight and AF
Front camera: 5.0MP
Two microSIM slots
Battery: 3780 mAh
Dimensions: 152.3 x 76.5 x 7.9mm
Weight: 148 g
Here's how it looks like: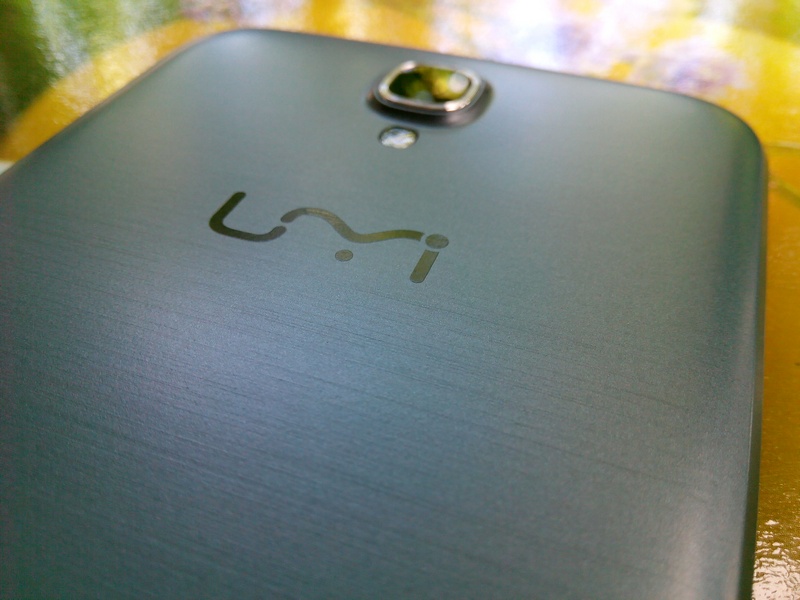 The back cover has an interesting scratched-like texture, so the body isn't slick and isn't easily stained with fingerprints. Currently there are two colors available: silver and grey.
On the front panel you'll find proximity/light sensors, front camera, speaker and two colored LED notifications indicator. At the bottom there are silvery "Menu", "Home", "Back" buttons.

On the back there is a camera, flashlight and a speaker at the bottom.

There are volume and power buttons, two microSIM slots and microSD slot at the sides.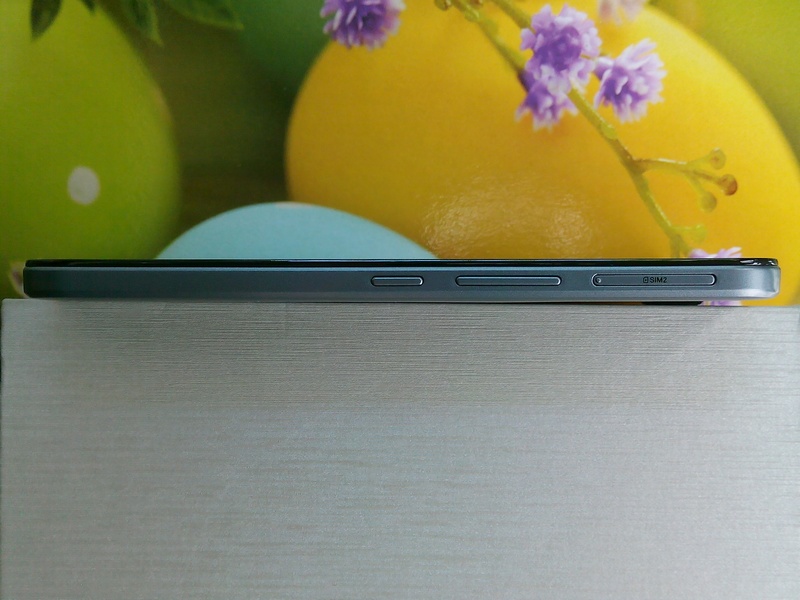 There's 3.5mm headphones jack at the top and microUSB plus the mic at the bottom.

UMI eMAX is equipped with a quality 5.5″ LTPS OGS FHD 1080р capacitive touch screen (with 5 points).
It looks like really good and has maximum viewing angles without colors inversion. The brightness can be auto-adjusted or you can choose the settings by hands in a wide range and is enough for using the smartphone under the sunlight. Have a look at some photos of the screen:
Besides you can find a special "MiraVision" feature in the settings which allows you to set the screen parameters to your liking: make the colors more vivid or plain and change some other parameters.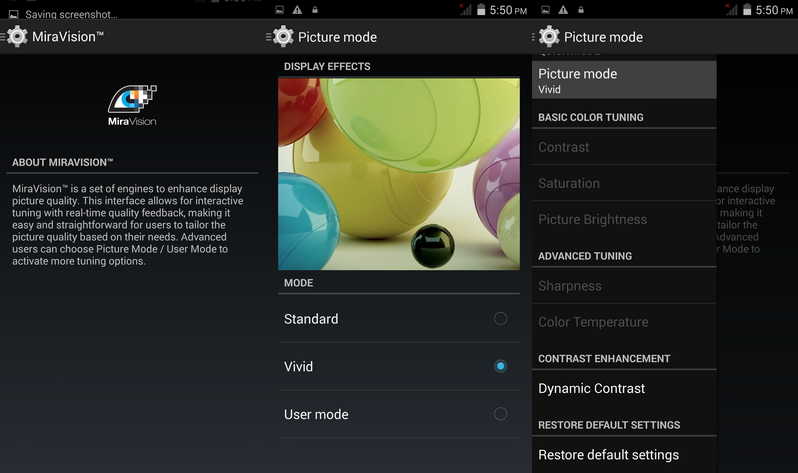 As for the hardware UMI eMAX features a modern 64-bit Octa core MT6752 CPU with Mali-T760 MP2 and 2GB RAM + 16GB ROM (around 13GB are available to the user). Also manufacturer installed a variety of additional sensors except those usual light/proximity/G-sensor, so we have some extra functionality in UMI eMAX, for example Magnetic Field Sensor allows the usage of digital compass.
All in all this is a high performance platform which allows using the smartphone in any situation without any lag, will it be video playback, 3D games or high load applications.
Currently Android 4.4.4 is installed from the factory. The OS is rooted in advance and Play Store with Google services is already installed. As for additional OS features there are Hot Knot and Smart Gestures available. Besides, I want to point out the fact, that it's really easy to reflash the smartphone to try a different firmware using the specialized tool from the manufacturer, which also allows to back up your personal data (phonebook, messages, files and APKs) – UMI ROOTJOY: http://umidigi.com/rom/tool.html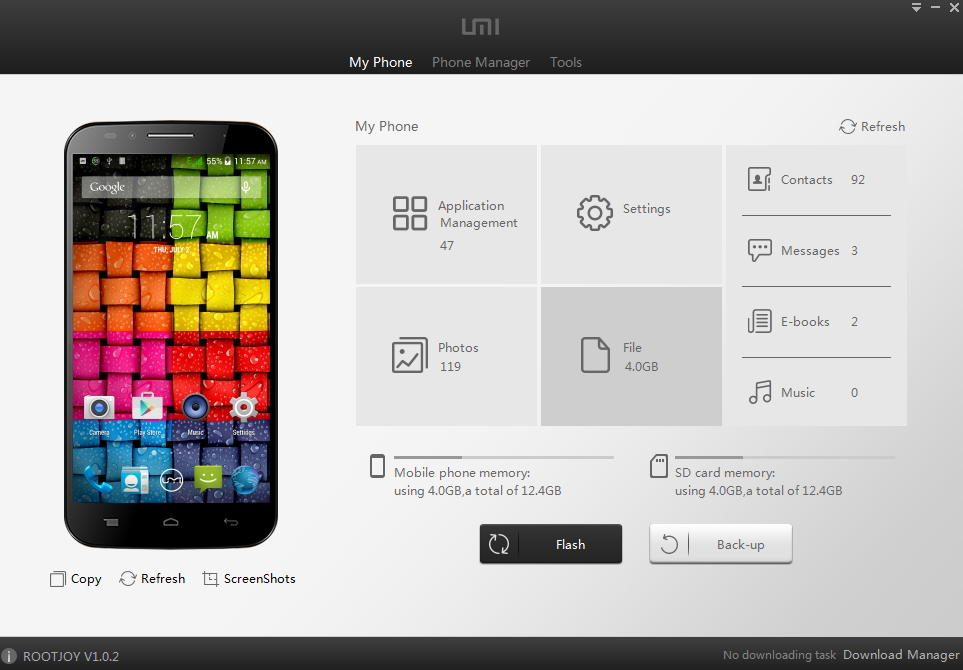 Now there are several more firmwares available for UMI eMAX, includingMIUI, and manufacturer promises to launch Android 5.0 for this model soon, which is a very good news.
Further you can see some screenshots from the device with general info and popular synthetic tests results: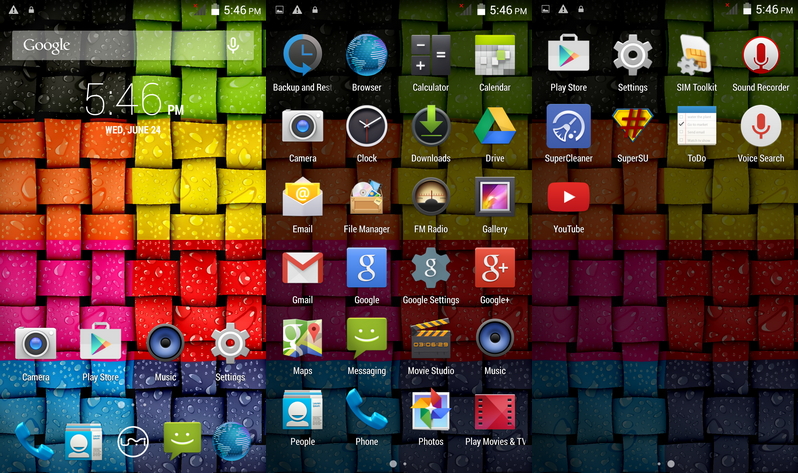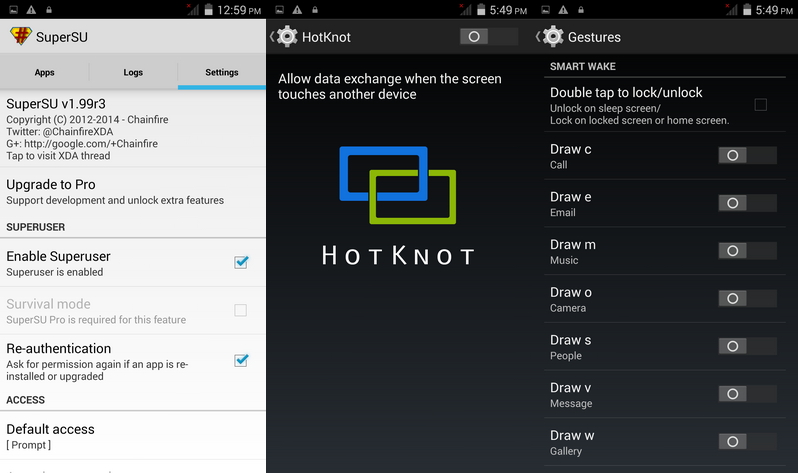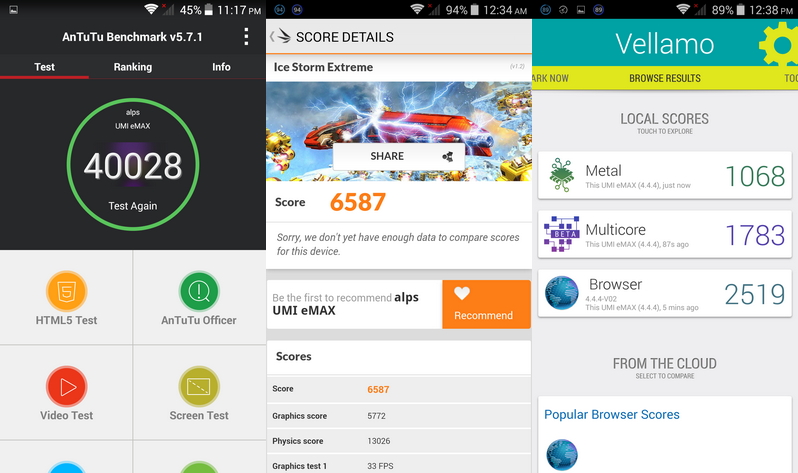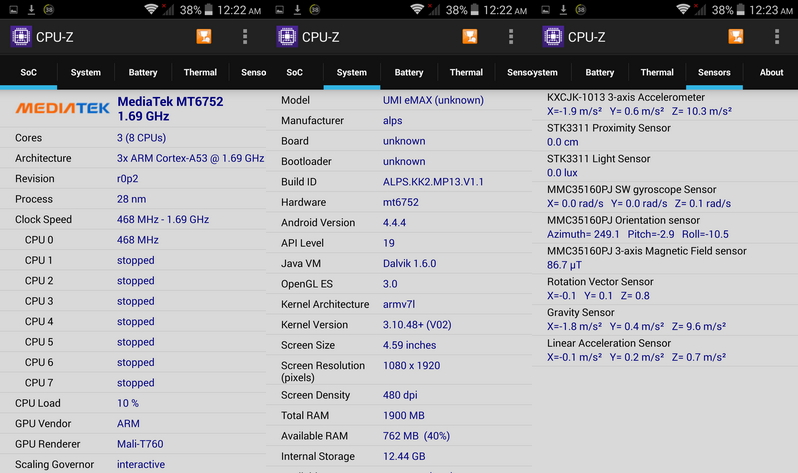 Now some words about the networking and data transfer capabilities.
UMI eMAX supports two microSIMs in dual stand-by mode. One slot supports modern 4G and 3G calls and data transfer. Here are supported frequencies:
GSM BAND 850/900/1800/1900;
3G: 900/1900/2100;
4G: Band 1/3/7/38/39/40/41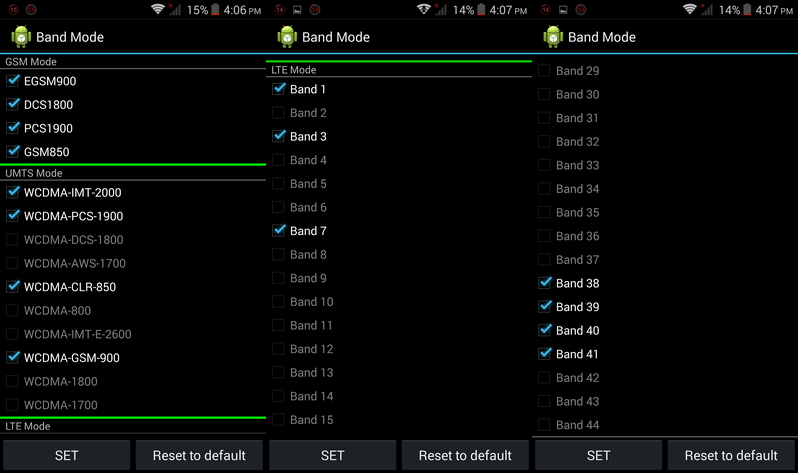 Smartphone handles the network connection even in places with relatively bad signal.
UMI eMAX provides WiFi: 802.11 a/b/g/n 2.4G/5G and power-saving Bluetooth 4.0 features.
WiFi signal is strong and stable throughout the house: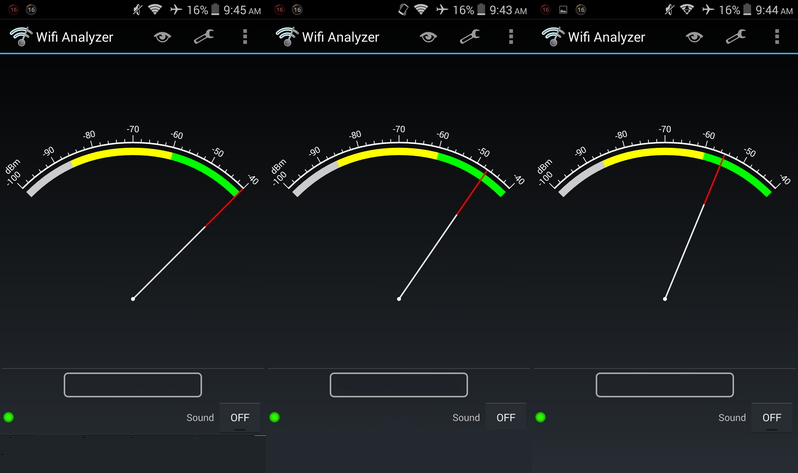 As for the navigation UMI eMAX also is a successful model. It handles connection to GPS and BeiDou Navigation Satellite System which allows better positioning. Here's the special test results and some example navigation track:
As for the multimedia:
UMI eMAX is equipped with decent front and back speaker. The volumes are good as well as the quality of the sound and mic. Tested it with Xiaomi Piston earphones and got a very positive impression, the sound can be compared to a middle-end music player; there's enough bass and high frequencies.
I can't say much about the cameras as I'm not a professional photographer, but they are usual as for the segment of budget saving smartphones. Personally I like doing the amateur macro photos:
And finally comes the battery.
Manufacturers provided UMI eMAX with an increased capacity battery of 3780mAh. It's really nice to have a phone which can last longer than one day of frequent usage.
I made several high load tests to see the real capabilities of the battery and they pretty impressed me.
Antutu Battery 80% test got a decent result of 10K+ points and lasted for almost 6 hours.
Then I tested 3D gaming performance using Epic Citadel's Tour feature and the phone lasted for 5 hours till it turned off. The last test was made by playing short Youtube videos. It took 6 hours from 96% to 4%.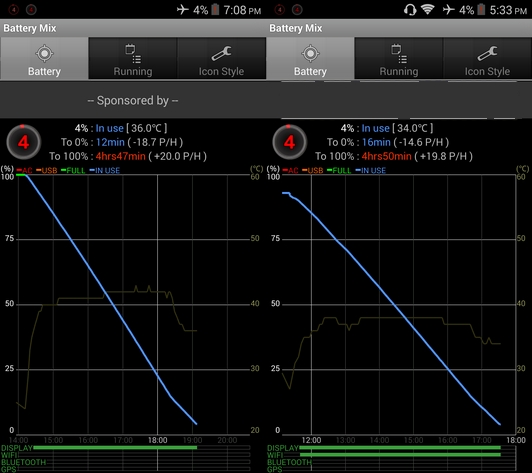 Besides due to the powerful battery and OTG function you can charge up your other devices from UMI eMAX.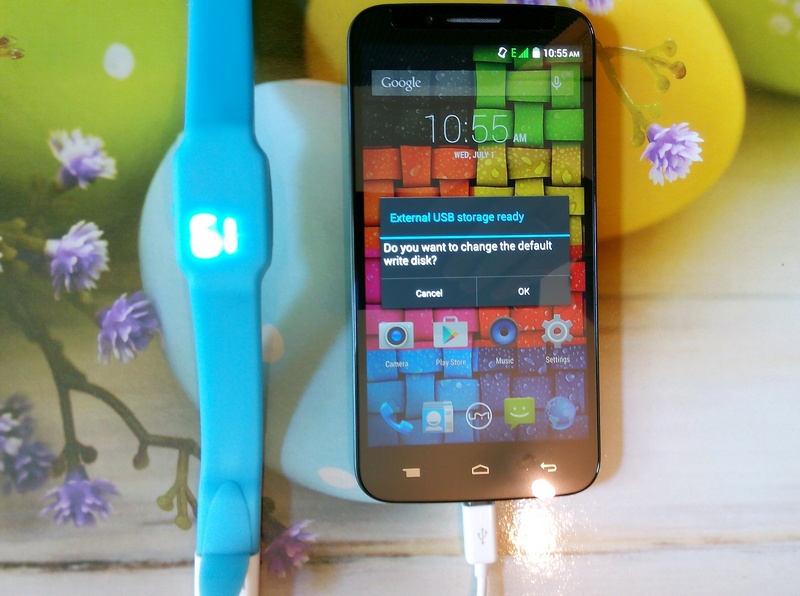 To sum everything up I'll say that UMI eMAX turned out to be a decent and good quality smartphone which fully lived up to my expectations!
And if you liked it too, you can buy it from Geekbuying.