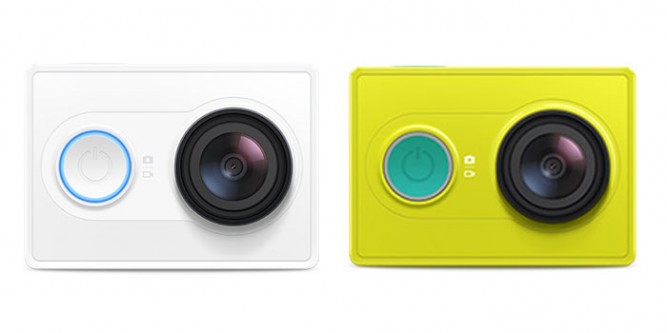 Since Xiaomi Yi Action Camera launched, a series of comments and worries sprung up, will it kill the Gopro or any other sports action cameras? You can get more details about those worries from following facts. The software is only for android at the moment, but Xiaomi plan to release iOS software in April. Normally if Xiaomi doesn't release the Apps in English, then the community will unofficially do it. Currently Xiaomi is working on translating a lot of their apps and devices, so it is not necessary to worry about it.
Xiaomi Yi Action Camera is cheap just like SJCAM SJ4000 WiFi, actually the spec is better than SJ4000, as it has Ambarella A7 chipset and using Sony Exomer lens. Good specs, pity for the lack of LCD screen.
The Yi Action Camera in many ways resembles GoPro action cameras, something that isn't surprising given Xiaomi's history of finding 'inspiration' in existing products. What lies beneath the surface, however, seems to offer some advantages over GoPro's most basic models, including the ability to record 1080p at 60fps via a 16MP Sony Exmor R BSI CMOS sensor. Likewise, the camera features a 64GB storage capacity.
The functions comparison among Yi Camera Basic Version, SJCAM SJ4000 WiFi and GoPro Hero 3 Black is as follows: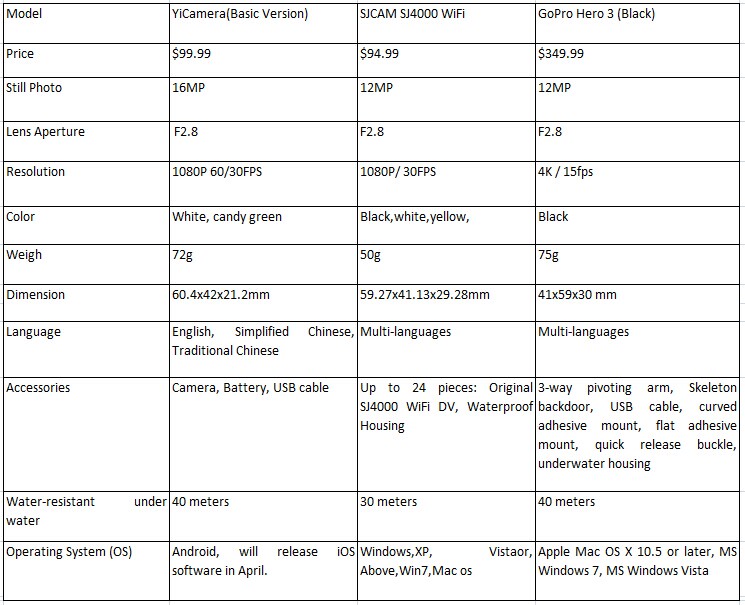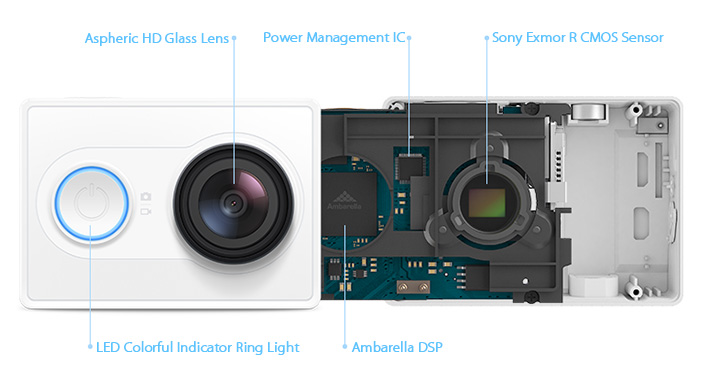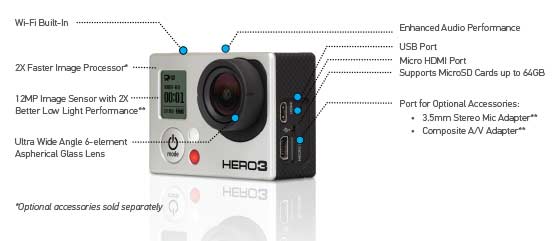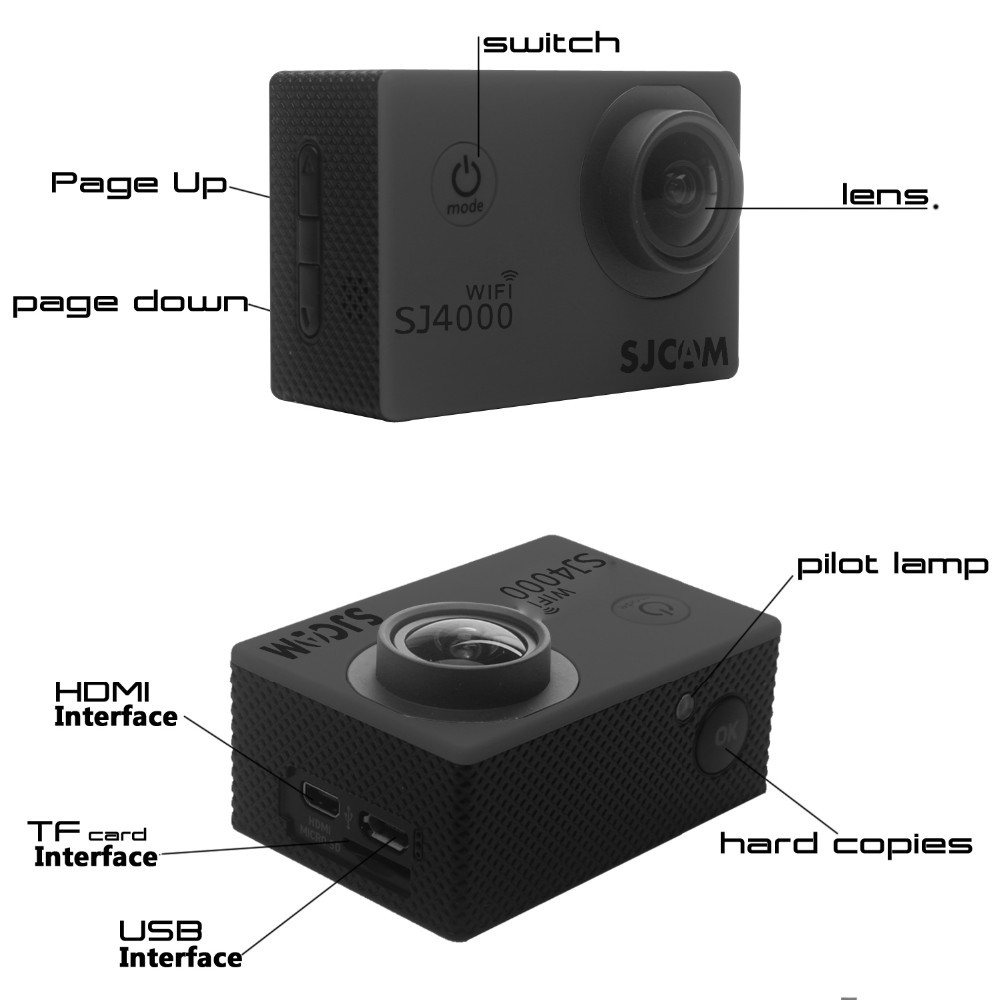 The Yi Action Camera is compatible with mobile devices via a related app. As for GoPro, it decides to expand into China may have suffered a large blow, as consumers now have a cheaper option from an already well-known Chinese company.
Once we get the Yi Action Camera, Geekbuying would upload the video made by our colleagues. Just like the "One Day with SJCAM SJ4000 WiFi Action Camera" we did before.

Geekbuying share some real shoots by Yi Action Camera from related site.
Most foreigners thought the price of Yi Action Camera is more expensive than purchase from Xiaomi, since it China-only launch, so many customers would understand the price gap between them.
The last but not least, you can get a $10 coupon for Yi Action Camera at Geekbuying for preorders, code: HJVIEJAJ