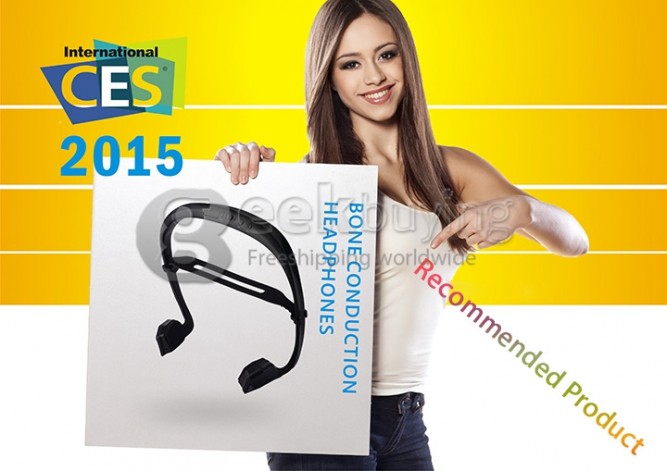 Bone conduction is the conduction of sound to the inner ear through the bones of the skull. Bone conduction transmission can be used with individuals with normal or impaired hearing [source: Wikipedia].
Some hearing aids employ bone conduction, achieving an effect equivalent to hearing directly by means of the ears. A headset is ergonomically positioned on the temple and cheek and the electromechanical transducer, which converts electric signals into mechanical vibrations, sends sound to the internal ear through the cranial bones. Likewise, a microphone can be used to record spoken sounds via bone conduction. The first description of a bone conduction hearing aid was Hugo Gernsback's "Osophone" in 1923, which he later elaborated on with his "Phonosone" [source: Wikipedia].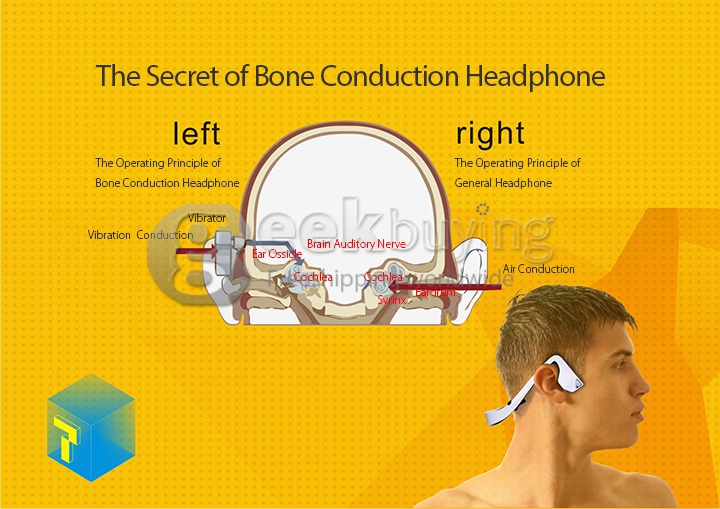 Studies have shown that listening to loud music over ear buds can be harmful for the ears. A study published in 2010 in Journal of the American Medical Association found that nearly one in five U.S. teenagers already has some degree of hearing loss, probably as a result of listening to loud music while wearing those buds. All you need is a set of bone-conducting headphones, a gadget designed to transmit sound directly to the innermost part of the ear that sends nerve impulses to the brain — even while bypassing portions of the ear. Folks call these magical devices "bonephones."[source: Ostrow].
Advantages
SAFE: Bone-conducting Headphones enable you tune in to your music or a call without tuning out the world around you – vital for staying safe and alert as you move through the day.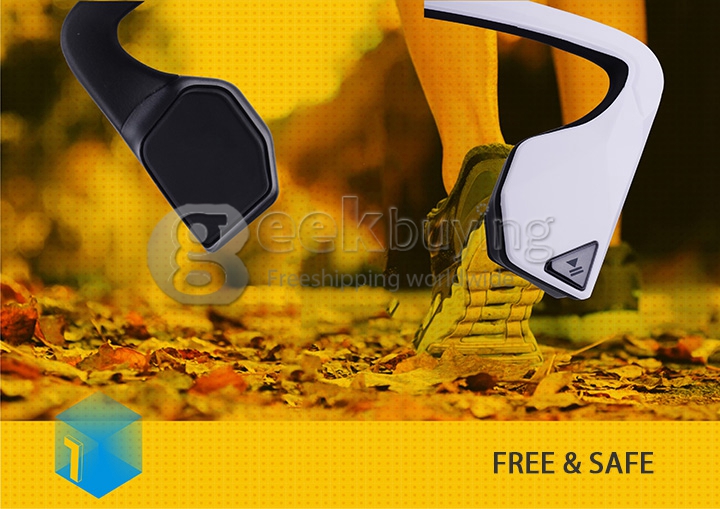 COMFORTABLE: With nothing ever in, on or covering your ears, these lightweight and secure headphones are designed to wear as if they're barely there – all day, every day.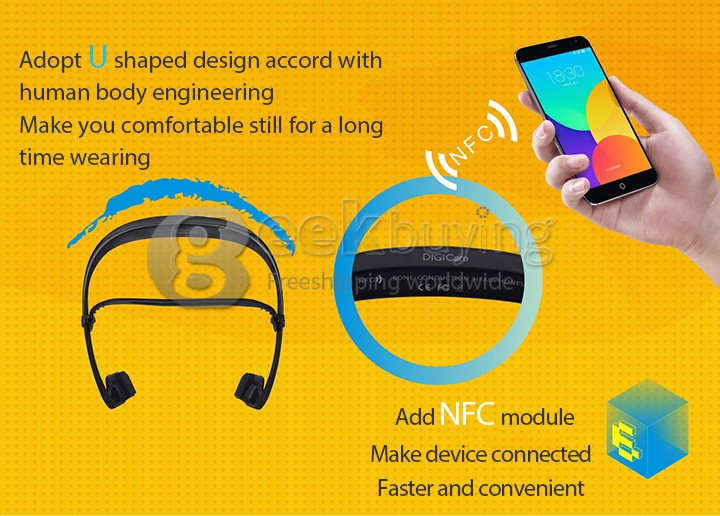 BONE CONDUCTION TECHNOLOGY: Experience stereo sound via mini vibrations that travel through your cheekbones to your inner ears, bypassing your eardrums completely.
EVERYDAY STRONG: Durably built to power through daily sweat sessions and wicked weather. A nanotechnology coating and watertight rubber gaskets repel sweat and moisture from the inside out.
SUPERIOR STEREO SOUND: It doesn't seem sensible that audio traveling through your bones instead of your ears could be so finely tuned. It wouldn't be possible without our Premium-pitch™ technology, which assures the finest in bone conduction audio.
EIGHT HOURS OF MUSIC + CALLS: A single charge will reliably deliver six hours of music play and talk time. A quick 15-minute charge provides enough boosts to get you through a long workout or marathon call.
NOISE CANCELING MICROPHONES: Precisely placed dual noise canceling microphones exclude surrounding noise, effectively enhancing speech.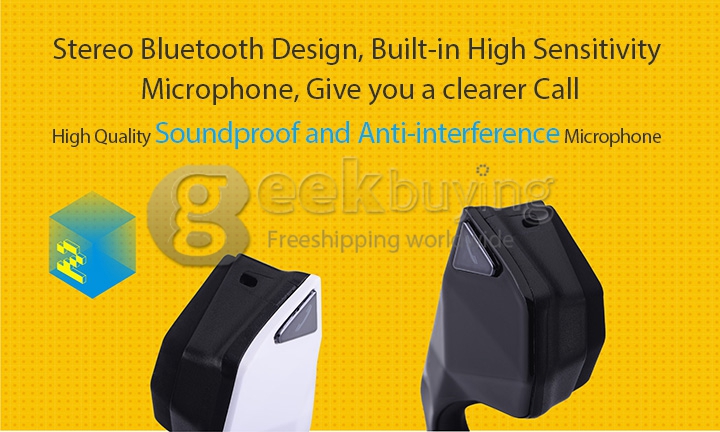 EQ PRESETS: Ensure your music always suits your mood with equalization presets that customize bass and vibration on the go.
INTUITIVE CONTROLS: A mufti-function button delivers complete control of music and calls right from the unit, which means your mobile device can remain safely tucked away during use.
More details from Geekbuying.com.