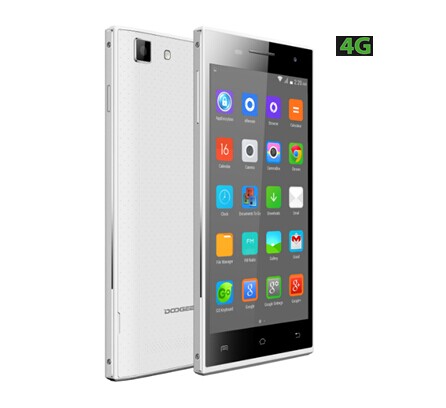 1- Why is not part of the ¨DG¨ series?
Recently, 4G is already not a new thing; many known brands flagship phones are 4G, to attract loyalty from customers. Doogee did not create this phone to follow the main stream but because Doogee listen to our customers. The "DG" series was great, but to keep on using the "DG" name on this new series would not relay the meaning the new series has for us. So after few months of consideration, Doogee have decided to drop the ¨DG¨ and adopt the ¨F¨ , that stands for ¨Fast¨ embodying how fast 4G really is, Doogee will fly in its research this year!
2 – Why are Doogee releasing a 4G phone so late?
Many customer asked, why Doogee was falling so much after other manufacturers? Mediatek has already released the MTK6732 and MTK6752, but before other manufacturers used MTK6582, MTK6592 or MT6290 to release their own 4G phones in order to keep up with the market.
But many people in the industry know that those phones did not have a optimum 4G experience and could not provide the overall experience desired.
As a leader among the exportation brands in China, It was obvious what our strategy was going to be. Doogee waited until MTK released their A7, with 410 MSM 8916. the third chip 64bits ARM 4G in the whole world. That was our plan all along.
The MTK6732 integrates a 64 ARMv8 architecture Cortex-A53 CPU quad-core, clocked at 1.5GHz, while integrating the next generation GPU Mali-T760,16 core, supports OpenGL ES 3.0, OpenCL 1.2.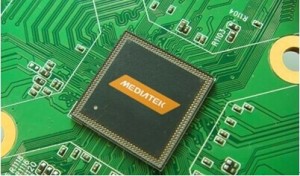 Doogee is not the first company in using a MTK6732, other have used it before in the hopes of making stable and reliable 4G phones. In the Turbo Mini development, Doogee paid attention to the chip's stability and compatibility while pay attention to the market needs and feedback and finally selected the MTK6732 for our first 4G phone.
MTK6732 supports multi-mode baseband Rel.9 Cat.4 FDD, TDD LTE, with a maximum download speed of 150Mbps, and a maximum upload speed of 50Mbps, also supports 3GPP Rel.8 DC-HSPA + (downstream 42Mbps / Uplink 11Mbps), TD-SCDMA, EDGE .
On the multimedia front, the MTK6732 supports 1080p/30fp video playing and recording, H.265/H.264 codec, integrates and 13Mp ISP camera, PIP, VIV videos, Video Face Beautifier, ClearMotion and finally Mira Vision.
3, It is not only about speed.
To be a leader brand is not only about just being fast and new, a leader brand, makes the customers experience its religion and follows it to the end.
Turbo mini network coverage:
FDD-LTE Band 800/1800/2100/2600MHz (B1:2100,B3:1800,B7:2600,B20:800MHz)
WCDMA 850/900/1900/2100MHz
GSM850/900/1800/1900MHz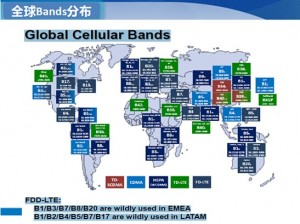 Besides North America, the Turbo Mini enjoys global 4G coverage, the same applies for 3G and 2G.
As a Budget 4G Smartphone, the Turbo mini is not just fast.
Exterior design:
YouTube: https://www.youtube.com/watch?v=9ahnodZVGww
1. 5.5mm thick frames.


2. Anti-skip back.
The back of the phone comes with an anti-skip design with small wholes so you can use the phone without worrying about dropping it.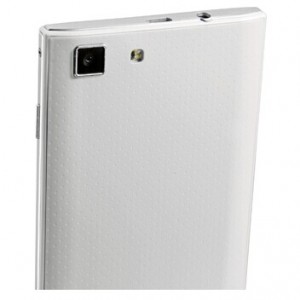 3 ,Curved back, makes it easier to hold it.
With curved borders and a flat back, it fits better in your hand. Making it easier to hold it and use it.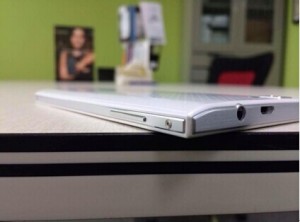 4 Speaker wholes drilled with precision machinery.
With its speaker's wholes carved with precision machinery your music will sound better than ever.
5. Liquid design frames.
The Turbo mini uses an integrated liquid metal design, polished metal poDoogeer and volume buttons perfectly integrated in the phone.
6. Light
The F1 has a ultra light design that is more light and firm.
7, A 4.5 inch screen, perfect for one hand operation.
Who said that 4G requires a big screen? Enjoy your 4G with just one hand!!
Software capabilities.
1, Smart wake-up.
2, Visitor mode and APK block.
Protect your personal data.
3 Hotknot, high speed wireless data transfer.
4. Three finger fast screen shoot.
Screen shoots made easy
5. BAK battery.
With a BAK battery , enjoy longer use time, combined with its saving mode, your battery last longer than before.
More details from Geekbuying.com.