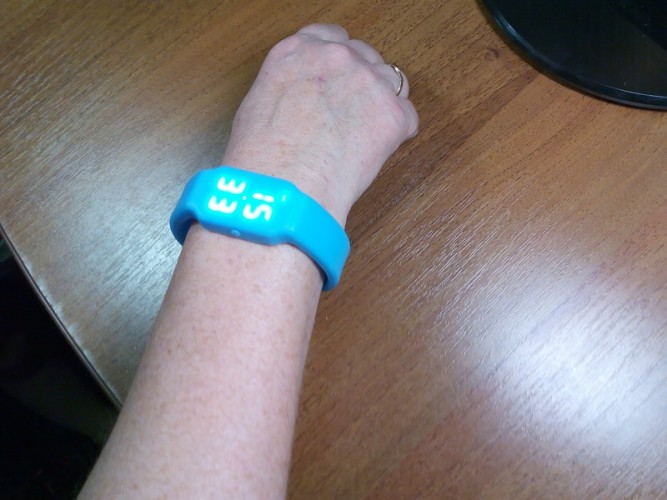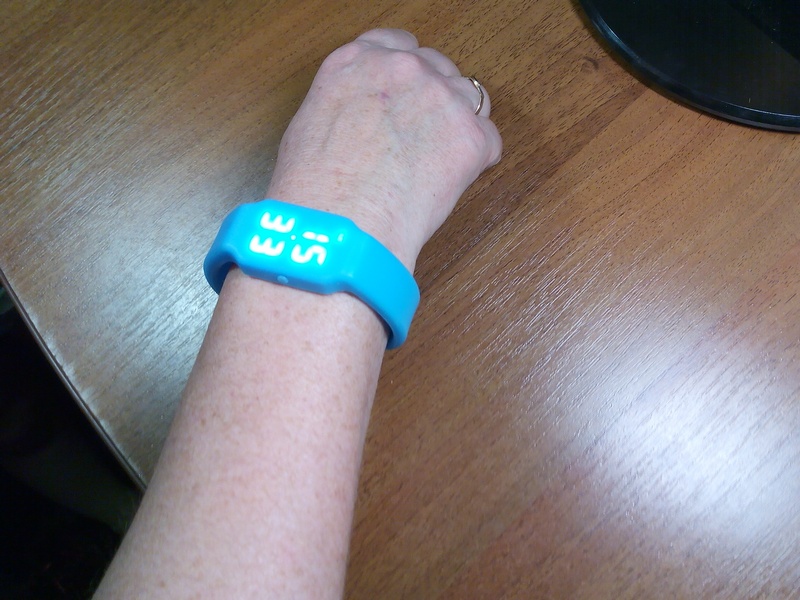 Here's the review for a nice sport wrist watch with card reader and thermometer additional functions.
The watch arrived safe and undamaged without a box wrapped in a bubble wrap.
I have a blue one, but at the shop you can choose among 6 different colors.
This is how they look outside: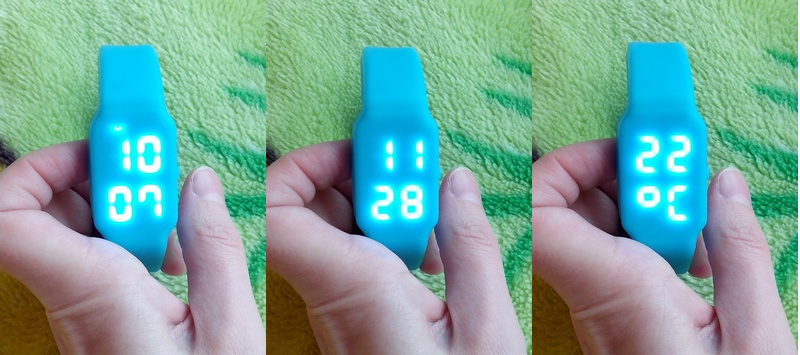 And this is what inside: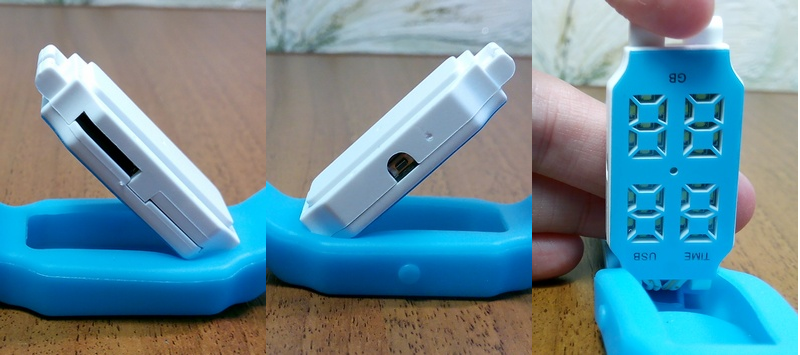 The material of the wrist band is some rubber with a soft touch covering, it's very flexible and feels nice when you touch it.
Despite that the package contained no instructions I quickly figured out how they work and how to adjust it.
In usual conditions the watch doesn't show anything and looks like some fitness bracelet.
Then if you shortly press the button, the indication process will be launched. At first the current time is displayed for about 5 seconds, then the date and the temperature each for about 2 seconds.
If you press and hold the button for about 2 seconds, when the watch is off, it'll display the current charge level.
And if you hold this button for 2 seconds when the watch is on and showing time, you will get to the adjustment menu. In it you can choose the parameter you want to change with 2 second pressing and then change it with short pressing. If you want to exit this menu you should press and hold the button again for a longer time.
You can see how the information is displayed on this short video:

Now let's speak about how good the watch is working.
Time showing functions works fine, for 2 weeks time the clock went a little slow for about only 30 seconds, which is not a bad result.
They show correct temperature if you place them on some surface and leave there, but if you wear them on your hand, they will show a bit overhauled temperature, because of your body heat.
Card reader functions works perfect. You just need to place microSD card into the watch and then connect to your computer or any other compatible device via USB post. Here you can see the speed test results for my microSD card: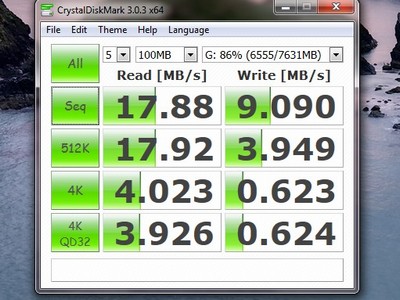 The watch works pretty long from one charge. Three weeks of rare usage consumed only 45% of the battery. Of course, if you'll use the display feature very often it will drain the battery faster.
But to charge your watch you only need to connect it to any USB port, so it will make no problem to you if you will use the watch as a card reader, it will charge at that time and you won't be bothered with additional charging.
Here you can see, how the watch look like on the female average hand: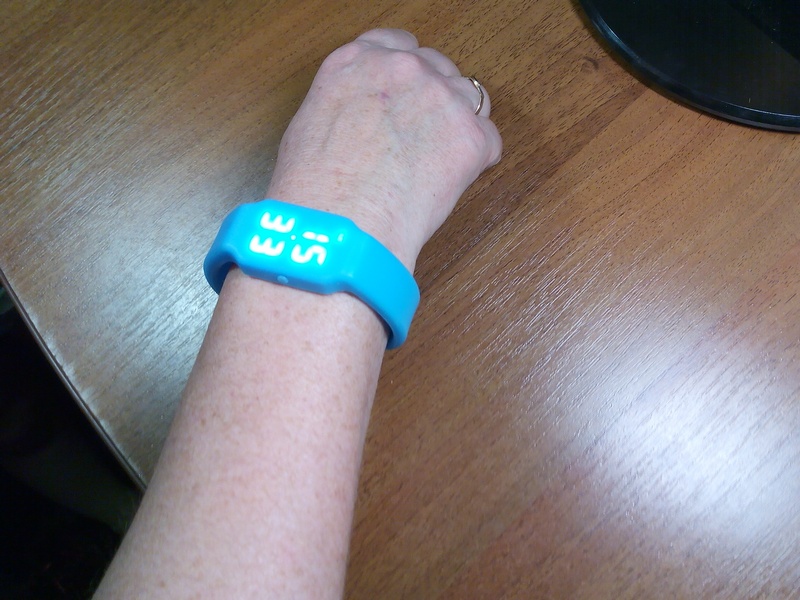 They will also fit any male hand, but will be a bit big for the child hand.
So I can say that this watch is a decent one, all the functions are working. It can really suit you as a small interesting present for your friends or for yourself.
It is a review from one of our customer.