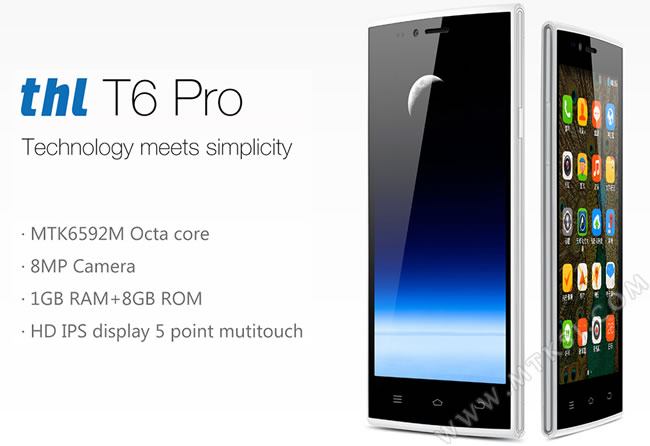 Hello to everyone! I recently received THL T6 Pro smartphone. Seems that some users are interested in its features and more indepth description, so I decided to post a text review here, highlighting all the features, which users asked about in other discussion topics. I got this phone from this shop.
So, let's start.
Free shipping was fast and took only 11 days. The packaging was very good and nothing got damaged.
Inside the box one will find: the phone itself, plastic bumper, additional protective film, charger, USB-microUSB cable, headset and starter manual. Now besides this they provide a 8GB SDcard as a gift in the package.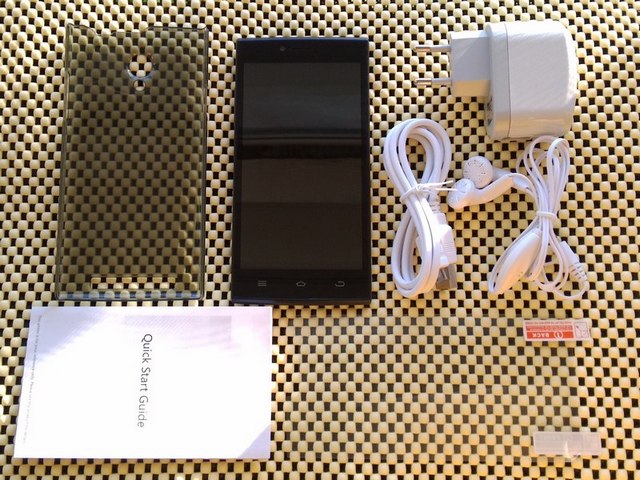 Highlights:
– OS: Android 4.4.2
– CPU: MTK6592M Cortex A7 Octa-core CPU, 1.4GHz
– GPU: Mali-450 MP4
– RAM: 1GB
– ROM: 8GB (microSD up to 32GB)
– Screen: 5.0″ IPS HD 720р, 5 points capacitive multitouch
– Networks: GSM 850/900/1800/1900MHz, WCDMA 900/2100MHz
– GPS + Bluetooth 4.0
– WiFi: 802.11b/g/n
– WiFi Display, Smart Gesture, Multitasking Window
– Rear camera: 8.0MP, AF + flashlight
– Front camera: 2.0MP
– Two SIM card slots
– Battery: 1900 mAh
– Dimensions: 143 x 71 x 9 mm
– Weight: 155 g
The phone has a thin strict body with right angles. There's a metal like edging on both sides with dark plastic inserts inside it.
On the front there are three standard silver touch buttons, a speaker, hidden light and proximity sensors and notification light, which has red color.
The model is called black, and it seems that it is in the dark light, but if you put it under the bright light or sun, you'll see it's body sparkling and actually dark blue.
On the back we have the main camera, flashlight and the speaker at the bottom. The coverage isn't slick and the phone is nice to hold.
On the left side there are the volume buttons, on the right – the power button.
On the upper edge there's a 3.5 mm headphone socket and microUSB port, on the lower edge there's only the mic.
Under the back cover there are two SIM cards and microSD slots, and replaceable battery.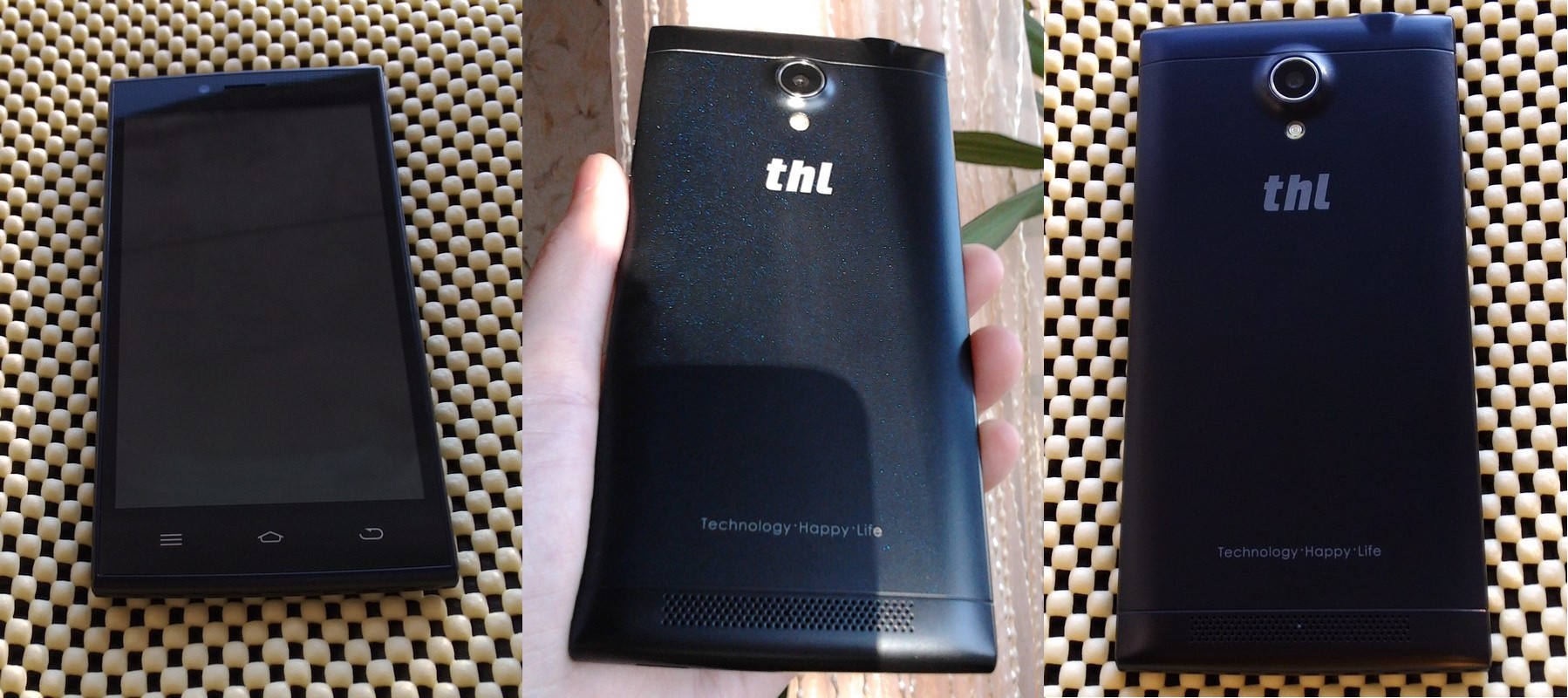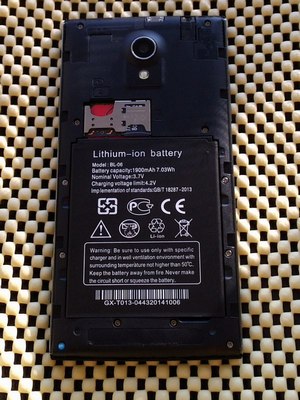 This smartphone has a 5" IPS HD (1280 x 720) screen with 5 points capacitive multitouch, which work very well and precise.
The colors of the screen are vivid and natural, the white color is real and not blueish or yellowish as in some other devices.
The brightness can be adjusted in a very wide range from really dusk to very bright. You can pick it to your liking or just use the auto-brightness feature. Due to IPS technology the screen is clearly visible both indoor and outdoors, even in bright sunlight. The viewing angles are good.



The phone has a comparatively new MTK6592M Cortex A7 Octa core CPU, 1.4GHz and Mali-450 MP4 GPU. The advantage of this CPU is the new power saving technology: it automatically adjusts the number of working cores according to the process loading, so when the phone is in sleep mode or almost idle only one core is active, and then when needed CPU turns on more cores one by one.
The amount of RAM is 1GB and ROM is 8GB. Internal memory is divided into two parts: system memory partition has 2GB and the user partition has 4.28GB of free space.
The smartphone works smooth and fast, it handles all applications and 3D games without any problems. Here are some general info ant synthetic tests results screenshots: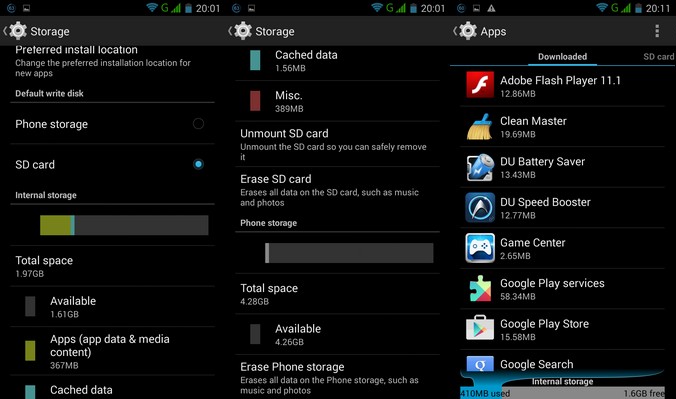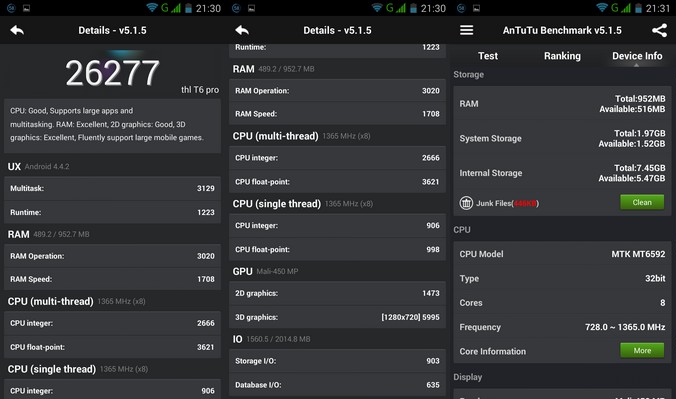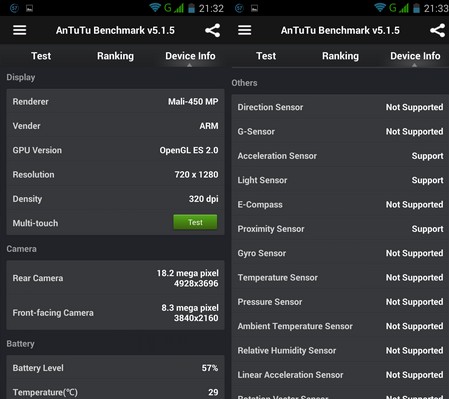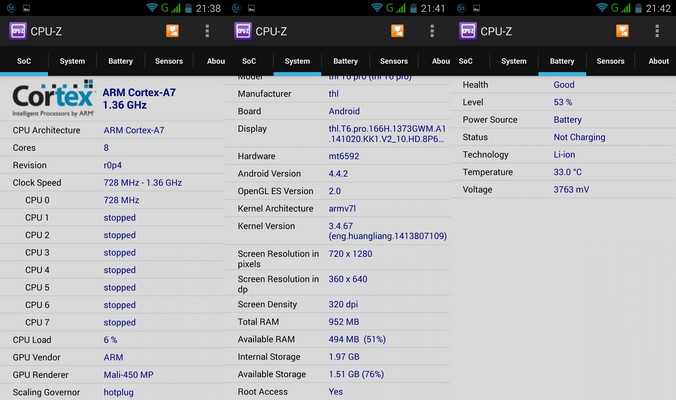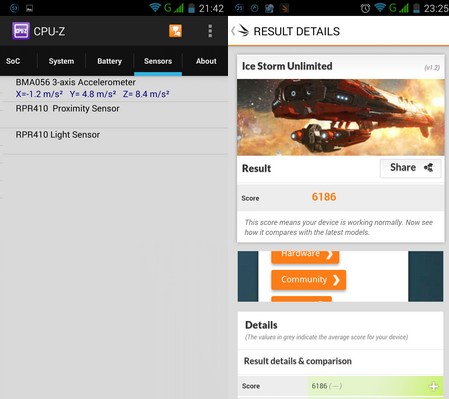 This phone supports two SIM cards, supported frequencies are GSM 850/900/1800/1900MHz, WCDMA 900/2100MHz. The signal quality is pretty good, the phone never lost network connection while using it for two weeks now. Both speakers and the mic quality is decent. The back speaker is loud and clear.
WiFi connection is stable, the signal is high in different places of the house.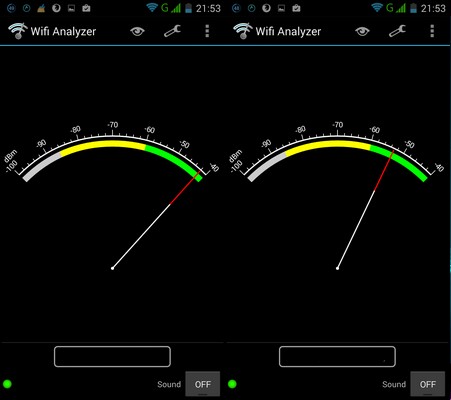 Bluetooth version is 4.0 and it works fine.
GPS works good. For the first start it took some minutes to find and to connect to several satellites, now the start takes just some seconds. In my location GPS finds 10-11 satellites and maintains the connection with 8-9 outdoors and 4-5 indoors near the window.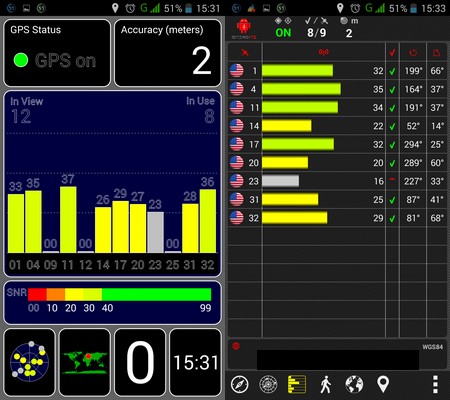 This smartphone has such features additional features as WiFi Display, Smart Gesture, Multitasking Window. Due to WiFi Display you can transfer the picture from the phone to supporting devices.
Smart Gesture allows you to light the screen or launch some applications from the locked screen, you just have to tap twice or draw some letter or gesture.
Multitasking Window feature appears like a side menu, which you can move around the screen to the place you like, and allows to launch some applications in the floating window.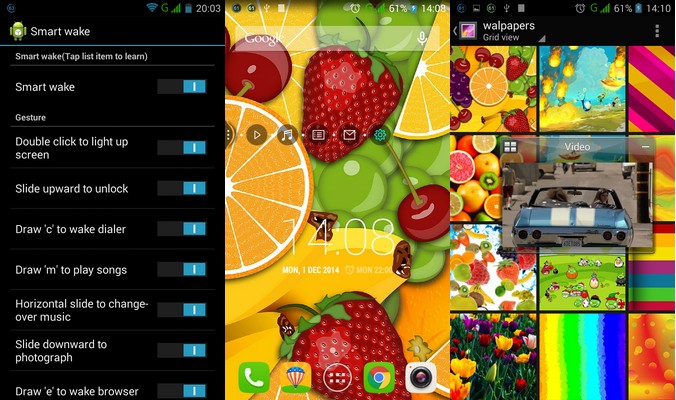 You can turn off all these features if you don't need them.
In the stock firmware there are the standard applications, including Google Services, Play Market and Skype installed, as well as several boosting applications as DU Speed Booster, Clean Master. If you don't need any of the third party pre-installed applications you can easily delete any you like from the standard apps management menu.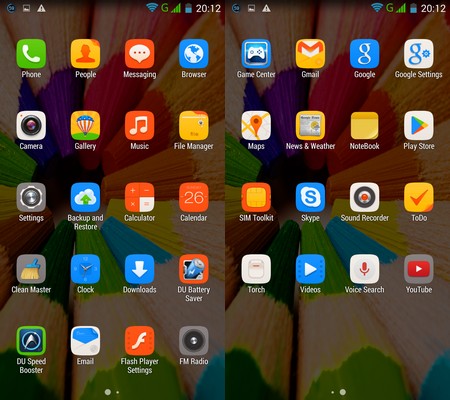 The phone has a 2MP front camera and 8MP back with autofocus and flashlight. Both cameras are decent for this price. You can make some really good pictures with the main camera if there's enough lighting. This camera also shoots the video up to 1080p, but for now only with 15fps. Maybe it will be fixed in future stock or custom firmwares.
Here are some pictures examples:
The battery is 1900 mAh. It's average, nowadays many low-end phones have similar or even smaller capacity. Here are results from Atutu Battery Test: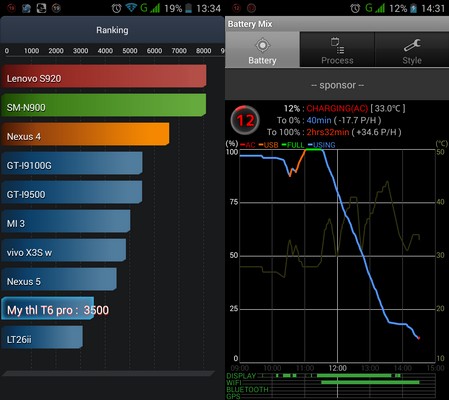 Unfortunately the battery consumption by time graph was removed from the firmware's menu by the manufacturer, but you can use some thirdparty application to see it.
With the average episodic usage the phone lives for about 1 or 2 days on one charge, of course it depends on the ways you use it. If you want to use this phone constantly for a long time you'll need a power bank definitely.
When the phone is idle and in the sleep mode it consumes very little of charge, only several percent a day, which is due to the new power saving CPU.
Summing up, I can say that this new model from THL turned out to be a good one. For now it seems to be the cheapest octacore phone with HD screen.
By the way: it is a review from our customers-Olga.