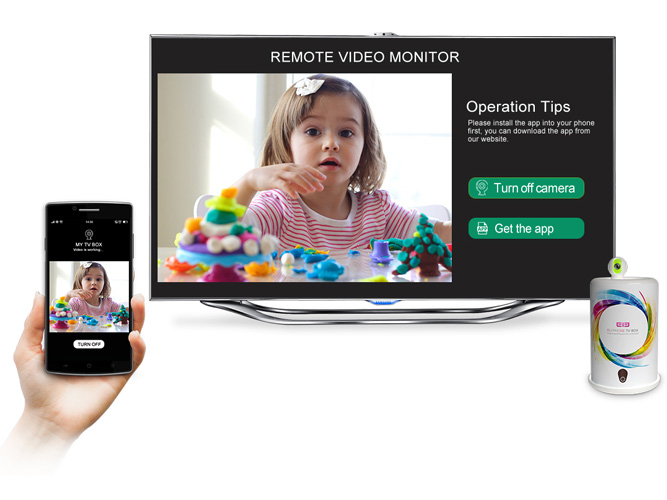 TV Box or internet media player as it is called sometimes is no longer a new stuff to many users. After several years of development, they have become a powerful tool that could turn your TV into a smart TV. However, it seems they always look the same. A typical TV box is just like Apple TV, a black square box-like device, or round, sometimes. What if the box is shaped in other ways? The recently released Elephone TV Box features right a brand new style that says goodbye to the normal black design.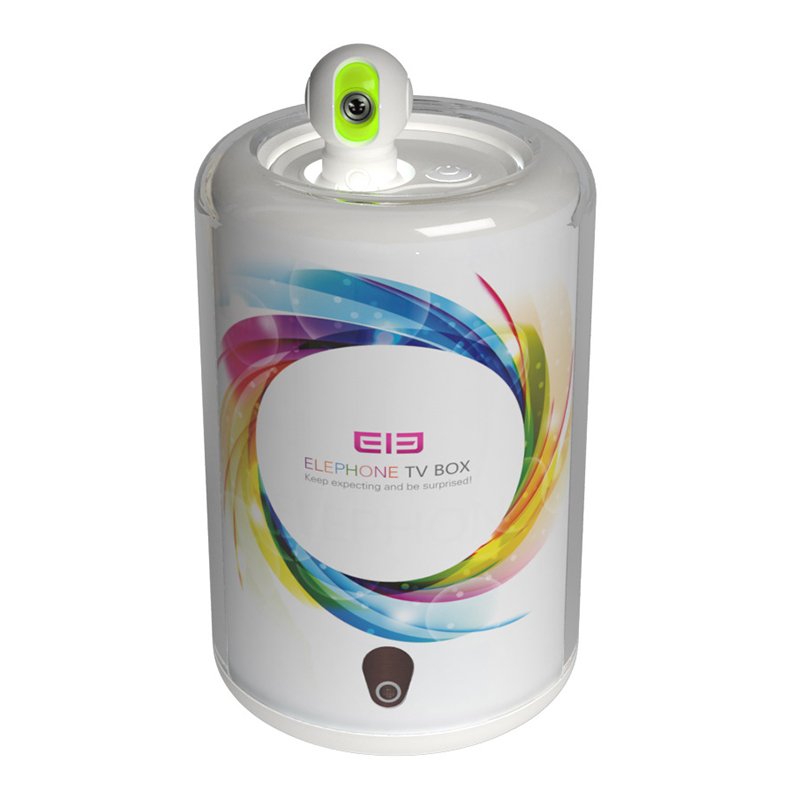 From the first look the Elephone TV Box could remind you of the Apple Mac Pro, the cylindrical computer manufactured this year. Of course, it is made of plastics rather than aluminum. The whole body of the box is covered with colorful painting, making itself a decorative artwork right beside the TV set.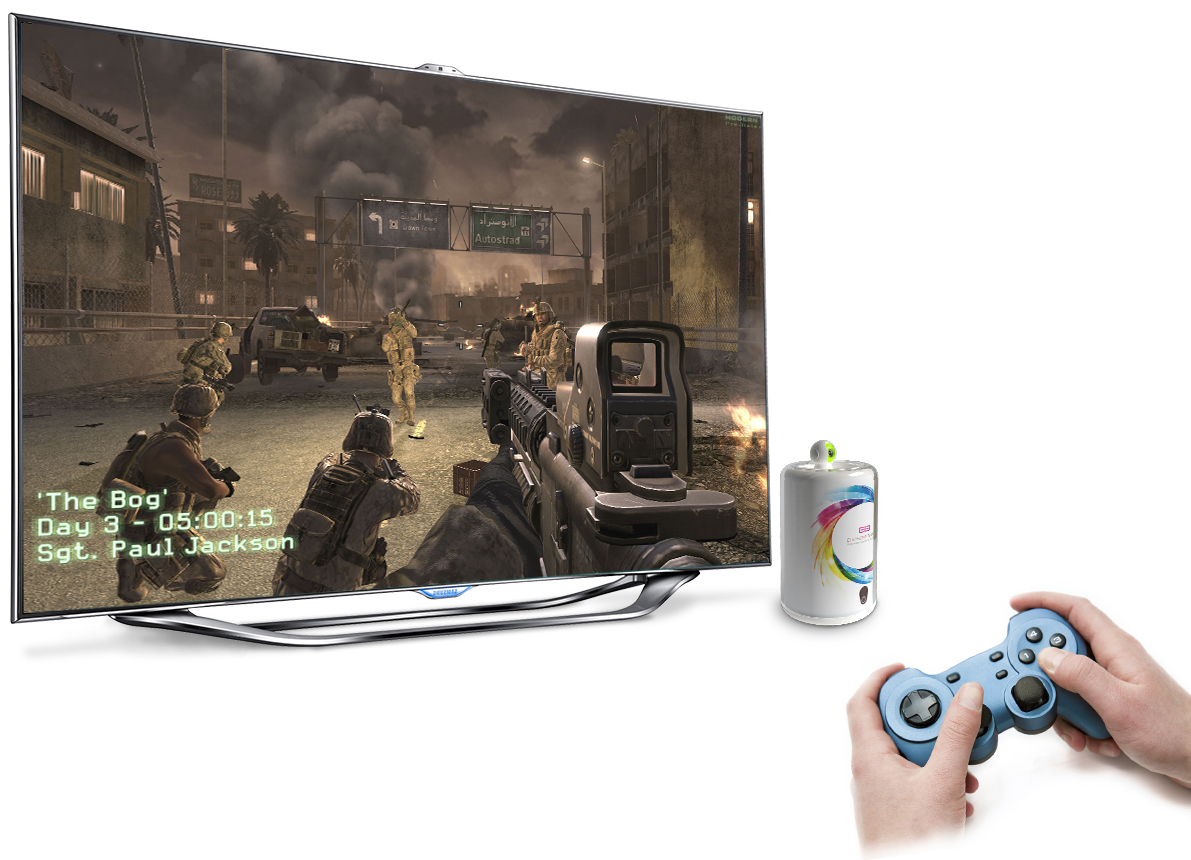 The Elephone TV Box comes with several accessories as follows: 1 x TV Box, 1 x IR Remote controller, 1 x HDMI cable, 1 x Power adapter and 1 x User manual. The device itself weights just 245g. You could find several useful connecting ports on one side of the box: OTG, USB, Ethernet, HDMI, TF, DC and Audio ports. A quite special feature about the Elephone TV Box is the built-in 5.0 mega pixels AF camera placed on the top. It could rotate as required and also hidden inside box when necessary.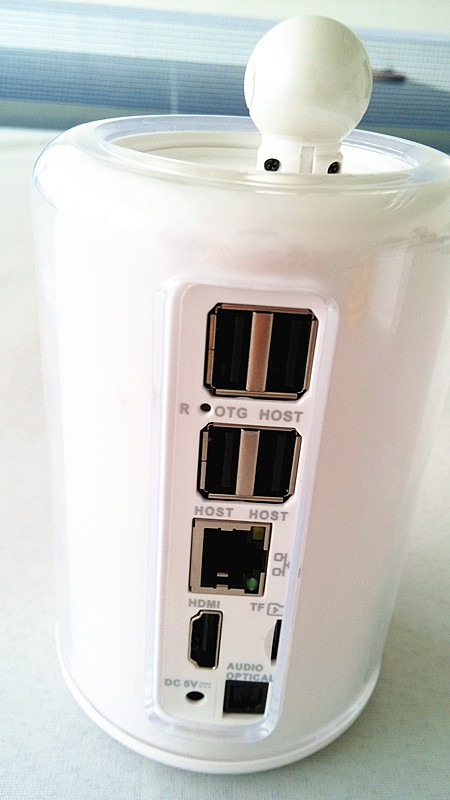 The heart of the Elephone TV Box is powered by a Rockchip RK3188 chipset. It carries a quad-core Cortex-A9 CPU and a Mali-400 GPU. The box also features 1GB RAM and 8GB ROM, supporting up to 32GB external storage.
The TV Box runs Android 4.4.2 supporting Google Play. There are also a few special apps used to work with the remote controller. There is an app installer, an app launcher, a Home Media Center, a video player and a music player. XBMC is also installed. They all have simple and colorful interfaces that could work simultaneously with the remote controller.
Sale Notice: the Elephone TV Box currently sells at $88.19 at geekbuying.com. Click here to learn more specifications.