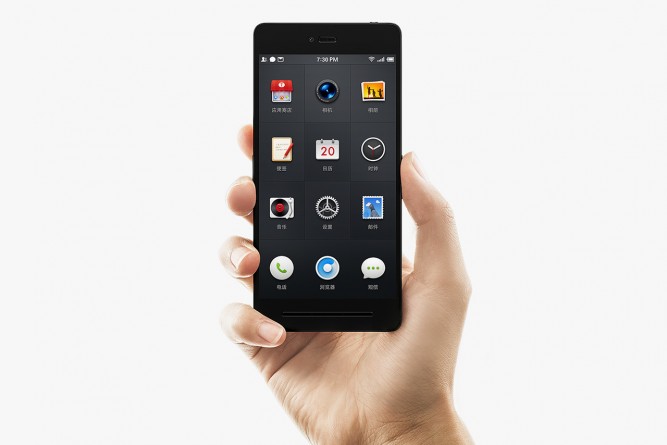 Last month, Chinese smartphone manufacture "Hammer Technologies" had unveiled their first hardware—Smartisan T1.
Yes, you may not familiar with this company. Hammer had shown their first work –Android-based Smartisan OS one year before. It is a heavily customize Android system, featuring unique UI and humanity design. Additionally, the release conference of Smartisan T1 had attracted 5,000 live audience and 2.74million online viewers. It is really hot in China.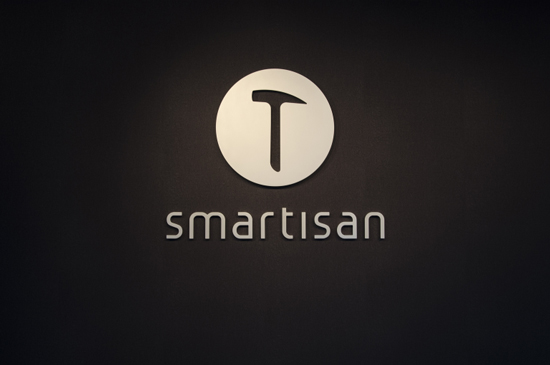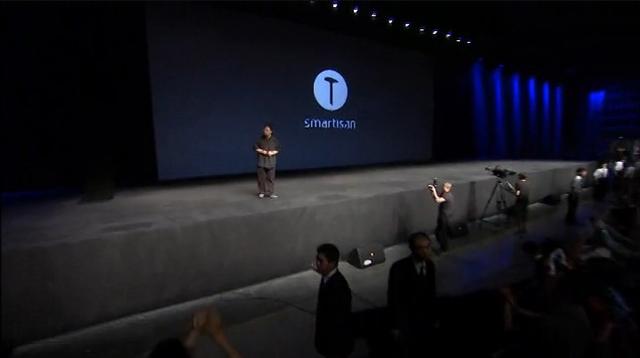 Sadly, I haven't got the engineering smartphone. So i have to collect information from the official website.
Okay, the specs as below:
| | |
| --- | --- |
| CPU | 2.5GHz quad-core Snapdragon 801 SoC |
| GPU | Adreno™ 330 3D Graphic Processor,578 MHz |
| RAM | 2GB ( LPDDR3, 933 MHz ) |
| ROM | 16GB/32GB (don't support external srorage) |
| Screen | JXI 4.9 inch 1920×1080 Pixel, 445PPI |
| System | Smartisan OS 1.0 Based On Android 4.4.2 |
| Camera | 13MP Front Camera (F/2.0)+5MP Rear Camera |
| WIFI | 802.11 a/b/g/n/ac, support 2.4GHz&5.8GHz |
| NFC | Yes |
| Size | 141*67.74*8.23mm |
| Battery | 2570mAh(unmovable) |
| Weight | 167g |
According to CEO Luo Yonghao, T1 will became the second easiest operation handset. Is that true? Let us have a good look.
Top-end Hardware
T1 comes with a 4.95-inch Pixel Eyes™ display by JDI(the vendor of Apple ), a powerful 2.5GHz quad-core Snapdragon 801 SoC, 2GB of RAM, 16GB or 32GB of internal storage, 2,570mAh battery and a noise-cancelling secondary microphone. Also, the 802.11ac Wi-Fi, Bluetooth 4.0, GPS, NFC are supported.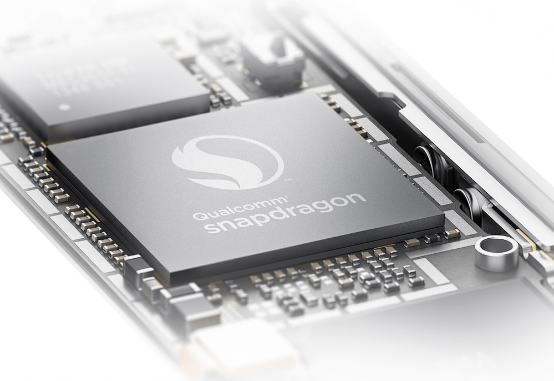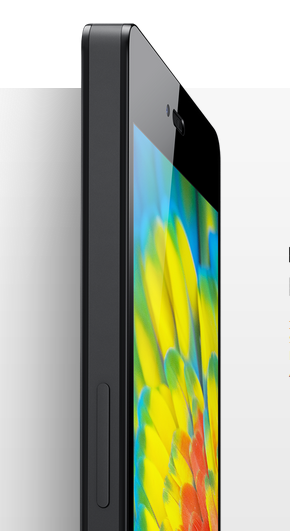 12.78 Million Effective Pixels Camera
T1 features a 13-megapixel f/2.0 camera (featuring Sony's IMX214 sensor) and the 5-megapixel front camera. With Fujitsu Milbeaut Mobile image processing program, Acute Logic's auto white balance software and Airsoft's scene recognition plus noise reduction technology, it does great on shooting. Also, panorama mode is available.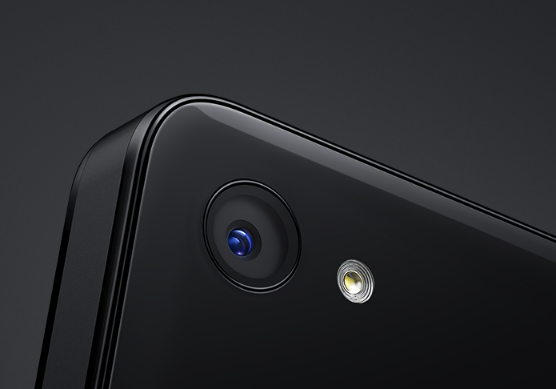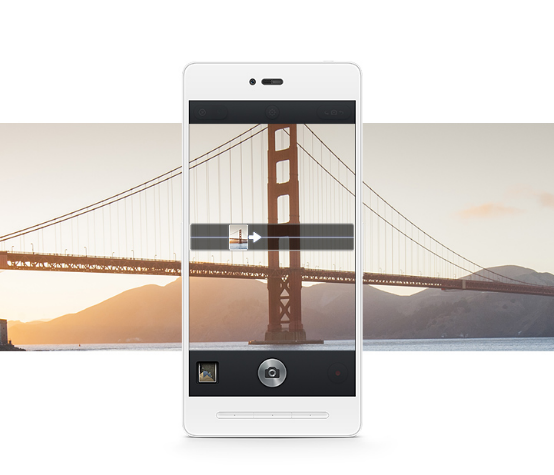 By the way, you can squeeze the both rockers at any time — even when on standby — and then let one of them go to instantly take a shoot.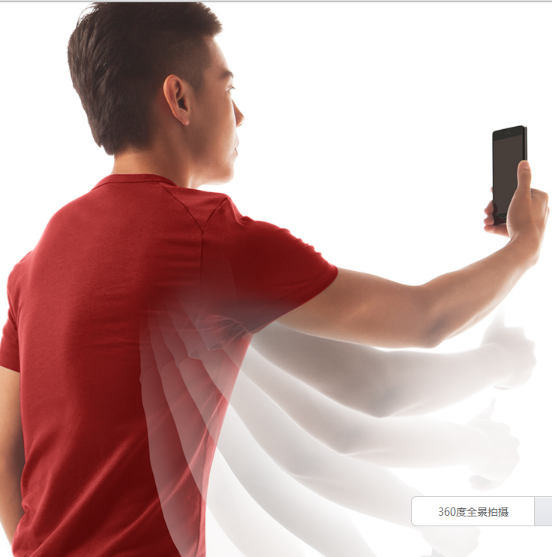 HiFi-Quality
T1 uses TI's OPA2604 op-amp chip, and the supported audio format including: MP3, M4A, AAC, MKA, AMR, ALAC ( Apple Lossless ), FLAC, APE, WAV(up to192-KHz/24-bits), AAC/AAC+/eAAC+, MP3, MP3 VBR, NB-AMR, WB-AMR, MKA.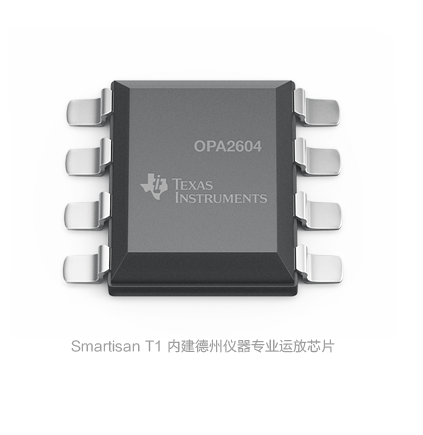 Humanity Design
T1 is an aesthetics of symmetry, two sets of customizable rocker keys (one for volume and one for brightness) reside on the left and right edge. What's more, you can set the two buttons, considering you mostly use phone in which hand.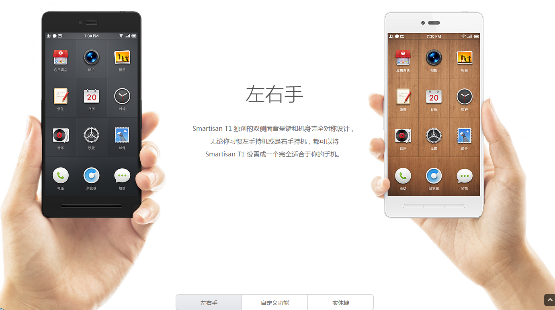 T1's designers have return to tradition, the three buttons-menu, home, back- are designed as physical buttons, for the company believes physical buttons are more precise to press.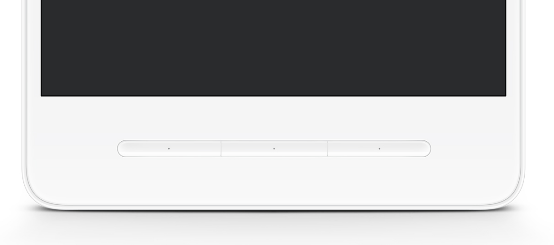 Smartisan OS
Smartisan is the combination of the word "smart" and "artisan". According to the official's description, Smartisan OS is an Android-based system and has been heavily customized. The wholly resigned—almost150 points—are for humanity and convience. It features grid panel(4*4,6*6, 9*9) and several theme options.
Mr. Luo carries heavy emphasis on the humanity and poured all his heart on this phone. It is strict with everything in the handset. Is it unique? Just wait until July.
Smartisan T1 is presell in Geekbuying: http://www.geekbuying.com/item/Smartisan-T1-16GB-Versions-4-95inch-Snapdragon-801-Quad-core-Smartphone-2GB-RAM-12-7MP-Smartisan-OS-OTG-NFC-Gyroscope-328399.html