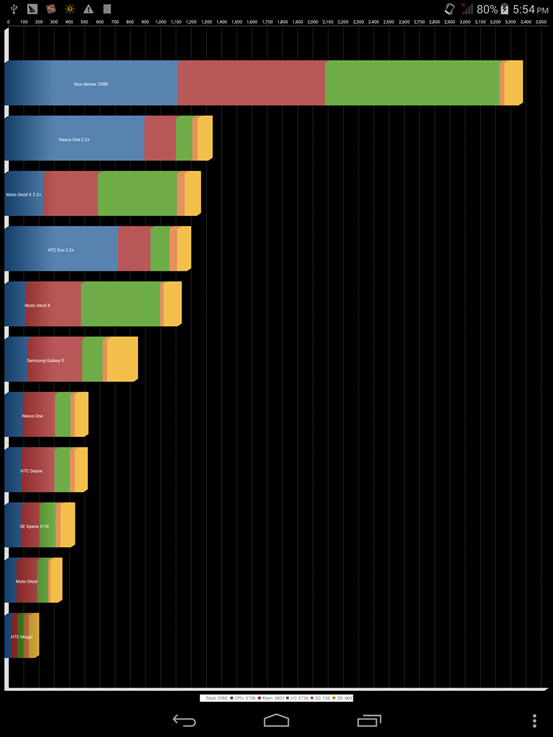 Introduction
Mini 3GS, on first glance, it is really a sizable phone. It is a type of Pad&Phone as i introduced in last review. After we take a good look at the device, somehow, you may love it.
What in the box: a power adapter, a Micro-USB cable, a user manual (sorry, no earphone).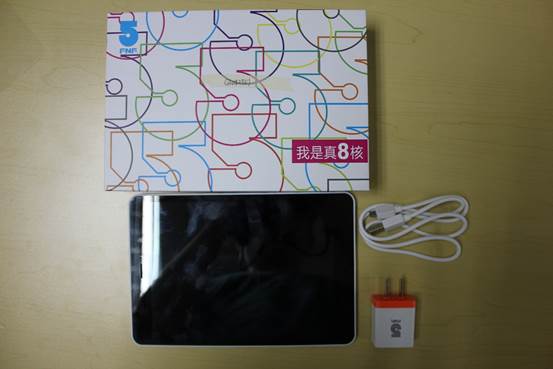 Hardware
Firstly, the specs of PS7 as below:
Dimensions: 198.6*134*7.0mm
Weight: 305g
Screen size: 7.9 inch
Screen resolution: 2048*1536
Screen type:IPS
Battery:4050mAH Li-ion(unremovable)
Internal storage:16GB
External storage:32GB(max)
Front-facing cam: 2MP
Rear camera: 5MP
Chipset: MTK6592 Cortex A7 Octa core CPU
RAM: 2GB
Frequency: WCDMA2100MHz&GSM/GPRS/EDGE900/1800MHz
Operating system: Android 4.4.2
On the front, the bezels around the display are narrow—make it appears smaller than it really be. And one thing you won't find on the device is a set of capacitive soft keys. Above the display sits the earpiece, while a front-facing camera resides in its right.
The edges are uninterrupted, except the top. The top, however, seems a little busy—includes micro-USB port, 3.5mm headphone jack, volume rocker, power button and a SIM& SD-card slot.
Now we turn to the back, which itself is a study in symmetry and simplicity. Two blocks of polycarbonatetakes up the top and bottom, while the silver-metal centered between them. The rear camera lies in the top left corner (no LED flash).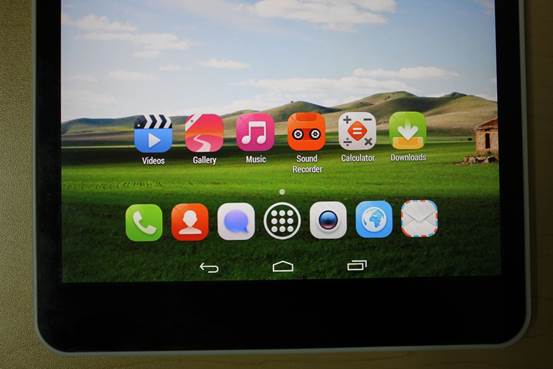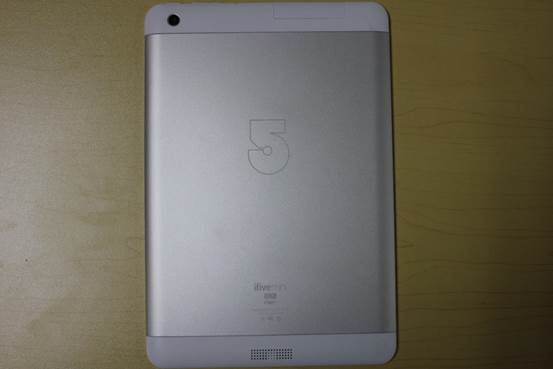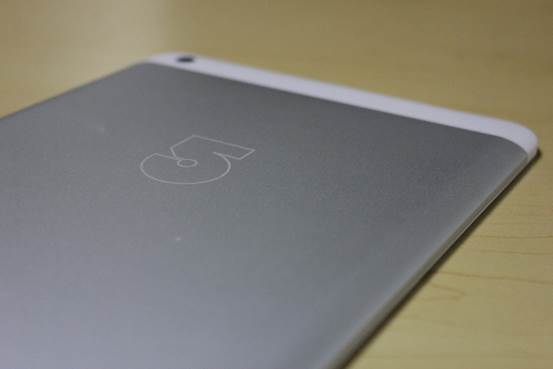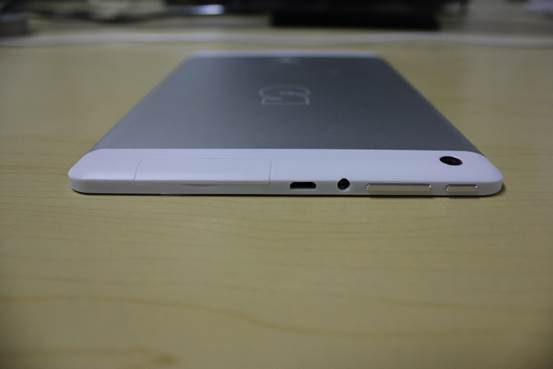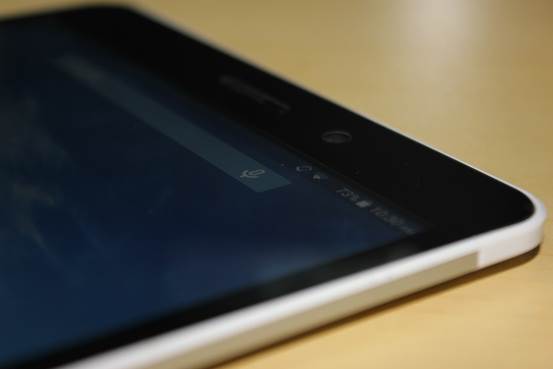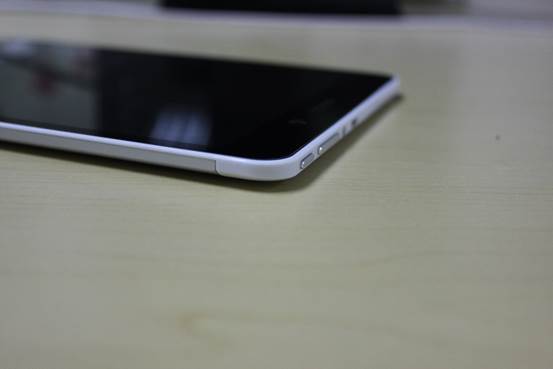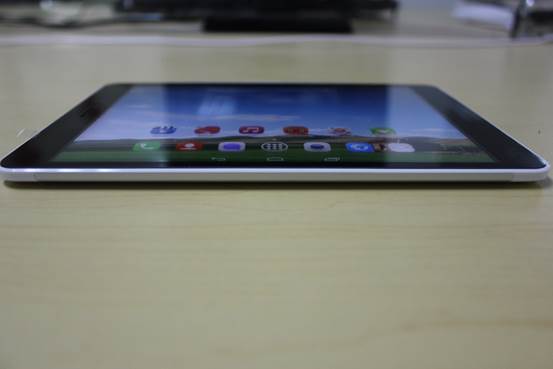 DISPLAY
3GS features a 7.9 inch IPS LCD panel, with a gorgeous resolution of 2048*1536. It offers natural colors with amazingly crisp fonts and a generally beautiful canvas for playing games or watching movies.
On top of all that, the screen delivers some great viewing angles, and is bright enough that you should have little problem reading it in direct sunlight. In short, it performances great.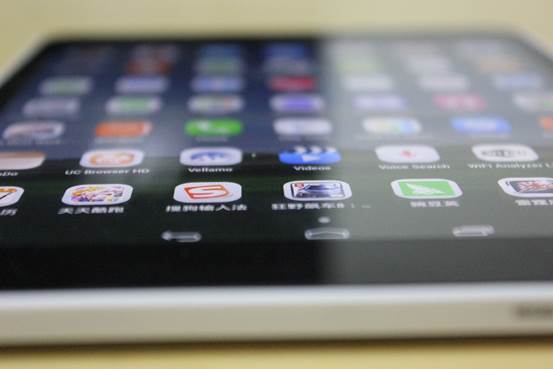 Performance
With octa core(up to 1.7GHz), 2GB RAM and Mali-450MP, it offers a solid performance. Here are benchmark scores(Antutu, Quadrant, NenaMark2)
Antutu: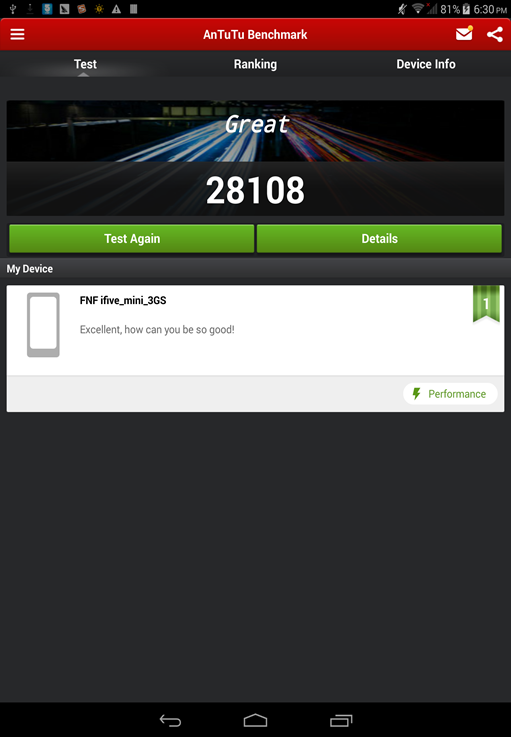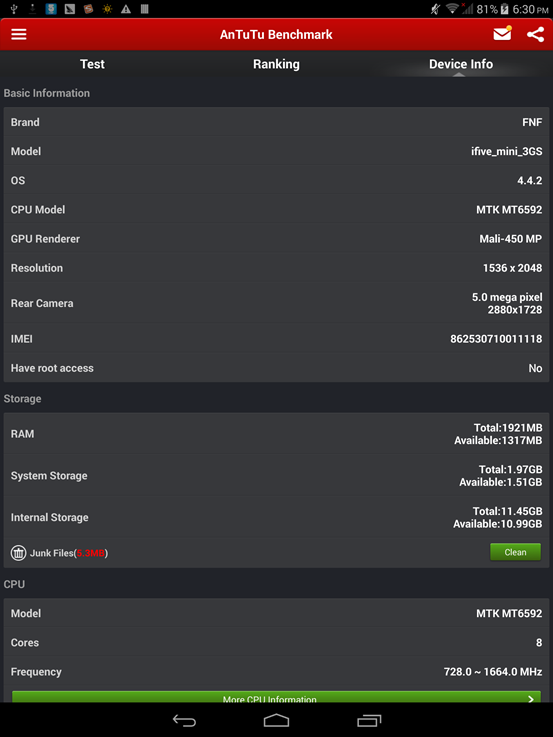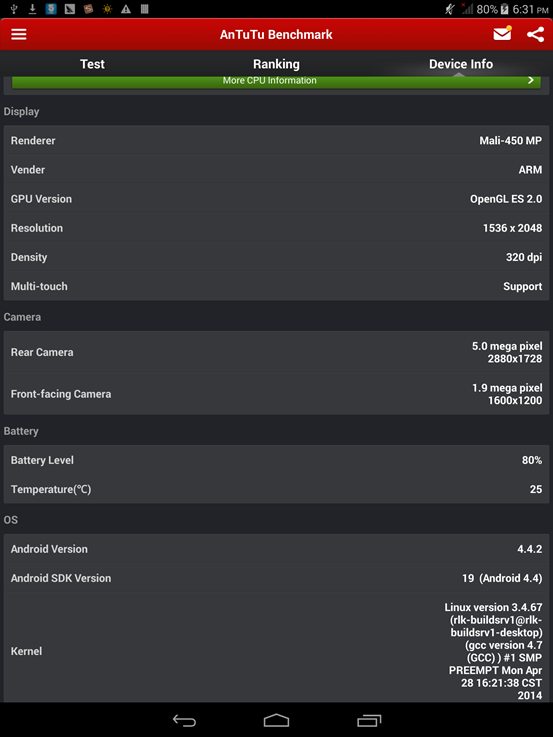 Vellamo:
Quadrant: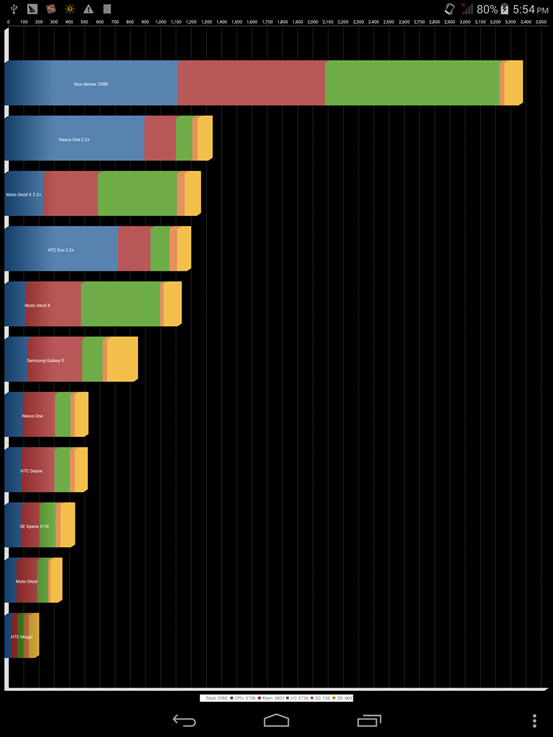 NenaMark2: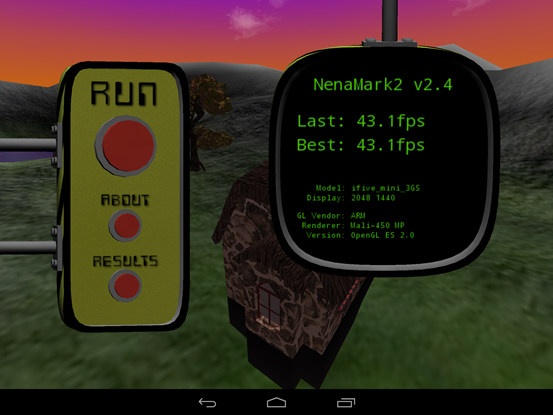 Battery Life
The battery life on 3GS is decent. I have used it all afternoon (wifi on, Bluetooth on, running games, watch videos), and the batter only down of 30%.
Media playback
I tested several 720p and 1080p videos on 3GS. Fortunately, there are no issues playing these videos.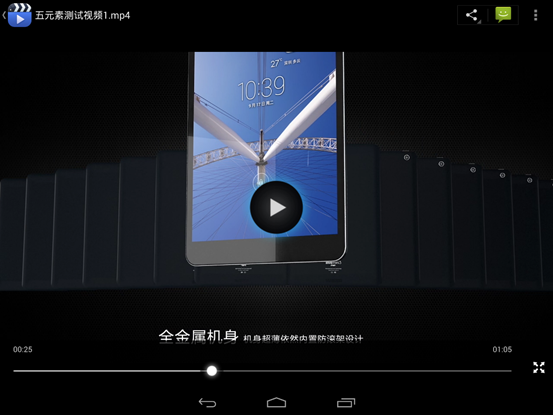 WRAP-UP
The 3GS offers a lot: an excellent display, solid performance and large capacity battery, though a little big. Personally, 3GS is good choice if you want to buy a satisfactory handset.
The video review as below:
The iFive mini 3GS is available in geekbuying: http://bit.ly/1pdwWAV
Chauncey Yu contributed to this review.