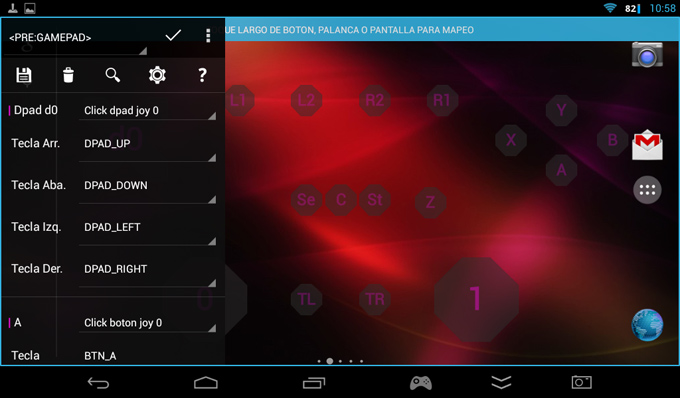 INTRODUCTION:
The purpose of this firmware provided by Skelton and Tincore is to provide a firmware just with the essential apps and tools needed for gaming, with no bloatware applications. It also includes several fixes to make system more stable and usable.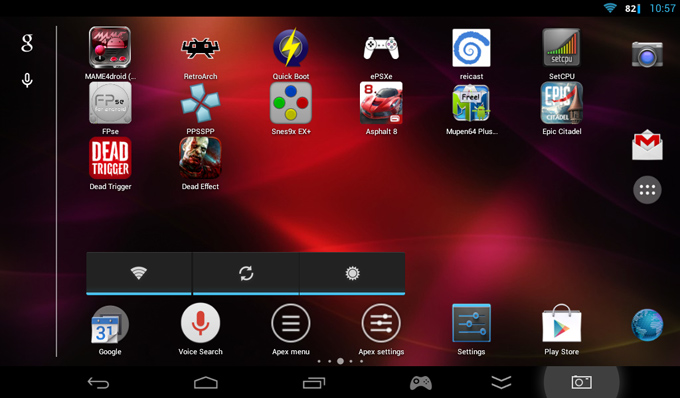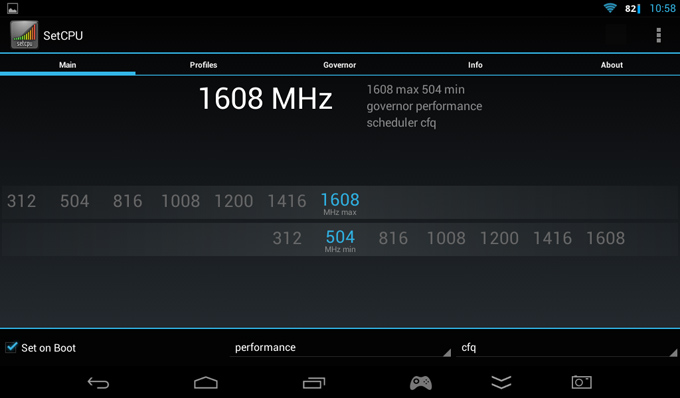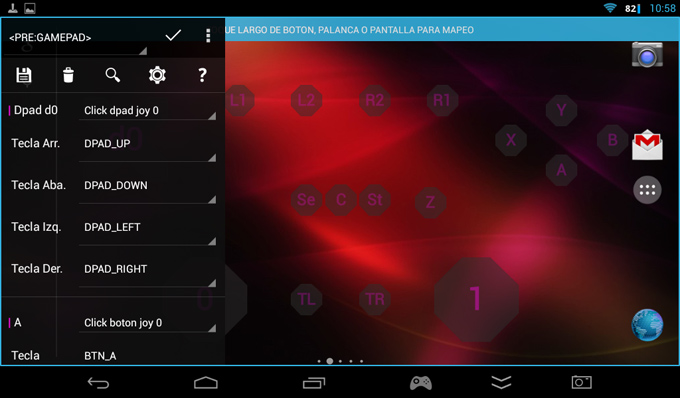 FEATURES:
 Google Play full compatibility (device spoofed as Samsung Galaxy S3)
 Init.d support for manual scripts (you can add scripts that you want to be run in init)
 Stock Launcher replaced by Apex.
 Fixed the problem of missing apps after a reboot when swapping internal and external SDCards.
 No bloatware or chinese applications. Only apps added are Tincore Keymapper, Tincore Quickflasher, CIFS Manager and Total Commander. They are all installed in userspace area so they can be removed easily in case you don't like them. You will need to install your own emulators from google play store.
 No GPD stock mapper, replaced by Tincore Keymapper. You can invoke Tincore using gamepad icon at system bar like in stock mapper. If you are a lover of stock mapper, then this firmware is not for you.
 Added reboot option to power system menu.
 CWM Recovery included as optional patch (see above for further instructions)
 Possibility to OC to 1,6 ghz (see above for further instructions)
 New kernel compiled from scratch with following features:
– New joystick driver written by Tincore, much faster and much more responsive than stock driver. Full analog ranges and following Android standard for gamepads. Analogs are much more responsive and there is no input lag at all.
 CIFS/NFS/NTFS: support. You can mount your CIFS units using cifsmanager included in the rom.
 Vsync video playback fixed: Video playback is smooth now.
ABOUT TINCORE KEYMAPPER:
This tool is used for remapping or increased compatibility from gamepad.
Play store
https://play.google.com/store/apps/d….and.keymapper
WIKI
http://tincore.wiki-site.com/index.php/Main_Page
Check this an other videos.
http://www.youtube.com/watch?v=H2LzTYshWm4
ABOUT TINCORE QUICKFLASHER:
This tool is used to flash kernels or other system modifications
without PC or recovery.
Play store
https://play.google.com/store/apps/d…d.quickflasher
INSTALLATION:
In order to install the firmware you need RK Batch Tool in your PC included in the rar package.
 Open Batch tool and select the Legacy_XX image file (.img).
 With GPD power off, just connect it via USB Cable to PC. Wait until battery charging animation dissappears. Then just press and Hold Volume + button and Press Power. RK Batch Tool will detect device, and you'll see the number 1 with a green box. If you see with a pink box, just select Switch Button until you see it in green. If the system ask you for some drivers, then just use the one included in the Batch Tool (or using driverInstaller package to install rockchip USB drivers).
 Once device is detected with a green BOX, just select Restore and wait patiently while firmware is written.
 Device will auto reboot to recovery and format your partitions. Just wait patiently until all process is done, since it's a long process and first boot can take several minutes, so just wait until it finishes and you see the home Android launcher.
PATCHES:
We have included several patches in the rar than can be flashed via Quickflasher. Just copy them to mnt/sdcard/quickflasher. Patches are the following:
 CWM recovery: This will install Cwm Recovery by Fun_ for RK devices. With CWM you can make backups or restore of your system in an easy way. To boot to recovery, you can just do a reboot recovery from terminal, or using an app like Quick Boot from google play store
 Kernel_overclock: Is the kernel overlcocked to 1,6 ghz
 Kernel_standard: The kernel that comes by default with this firmware, in case you need to re-install it.
You can check this video to see how to install a kernel or patch by using Quickflasher.
[youtube]http://www.youtube.com/watch?v=SIyxwX7BnYo[/youtube]
GENERAL TIPS and CONSIDERATIONS:
 Default CPU governor (interactive) and I/O Scheduler are pretty conservative. For very demanding applications like PPSSPP or Reicast I suggest using ondemand CPU governor and deadline I/O scheduler. You can control this by using a CPU app like SETCPU, NoFrillsCPU, CPU tuner, etc…
 If something (an app or game) is not working, send me a logcat to see what's going on. All complaints just saying "This app or game doesn't work" without a logcat will be ignored. And of course apps should be legally obtained. If your get an game or app from unofficial sources and does not work, then buy it and try again.
DOWNLOAD:
https://mega.co.nz/#!QpBFACSS!yCK1zP…ytah_utEyCHnYQ
Shopping GPD G7:
http://www.geekbuying.com/item/GPD-G7-RK3188-1-6GHz-7-inch-GamePad-Android-4-2-Quad-Core-Capacitive-Touch-Screen-1024-600-1GB-8GB-Tablet-PC-324409.html
Source: http://www.freaktab.com
B.regards!
Geekbuying