Hello guys
here is the download link for N9000 SKU CA167413:
http://www.mediafire.com/download/ypwo32948mmyg37/E03-20131210_e2009_v89_jbaolg.rar
Flash Tool:Multi-road flash tool.
Password:geekbuying.com
It has the same flash method as Jiayu G3T.
Introduction:
First,open the flash tool package,double click

.
Then,following the steps in the picture below.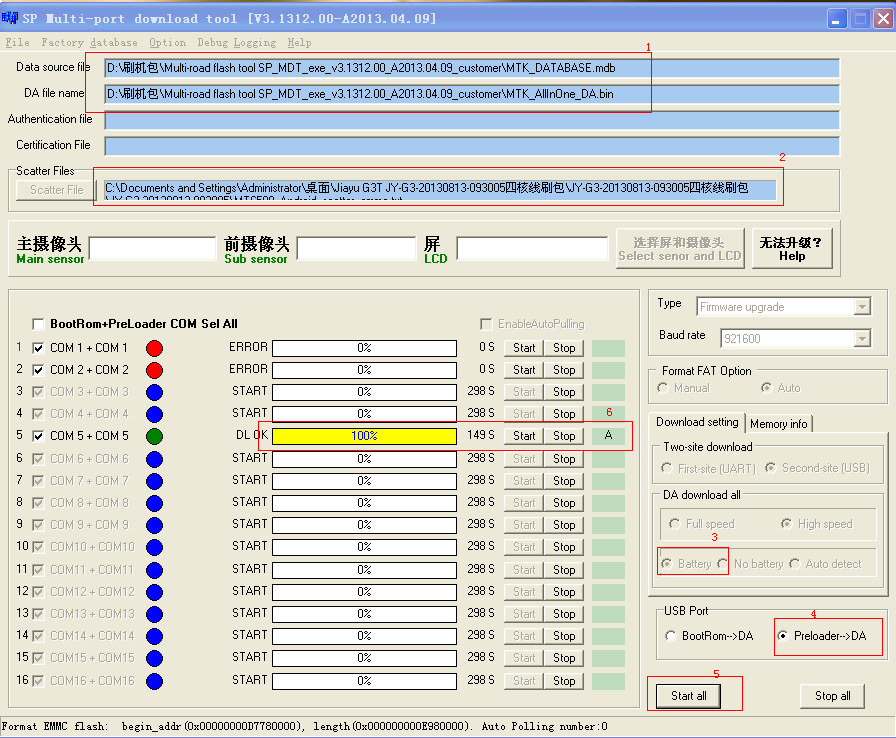 1.choose the two files in the flash tool package;
2.choose the firmware file in the firmware package;
3.Battery
4.Freloader-DA
5.Click "start all"
Now,turn off your phone and connect it with PC.Wait a few minutes until you see the screen shows in the picture above.