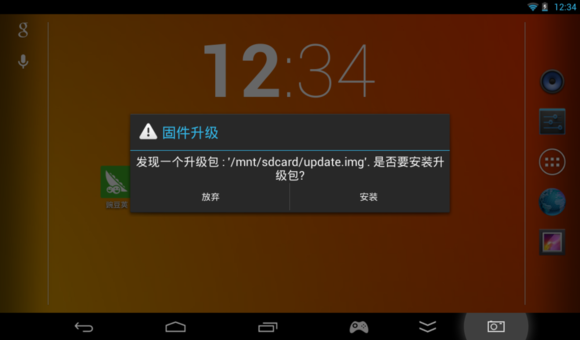 HI guys:
Recently, we are working with GPD factory, and release some great android game console to our customers.
There are mainly two model now, G5A and G7. and factory said they will have more models coming in 2014.
G5A and G7 are all base in ROCKCHIP RK3188 quad core CPU. and offer two upgrade method:
1 SD Card Update
You can download the lastest firmware from our blog, and then decompress the file, you will get a file called" update.img"
Copy the update.img file to the micro sd card, and insert the micro sd card to your G5A or G7.Later, the system will inform you
find a update file, and ask if you want to upgrade, click yes, and the system will reboot, and go to the upgrade mode, after 5 mins, you will get the new system.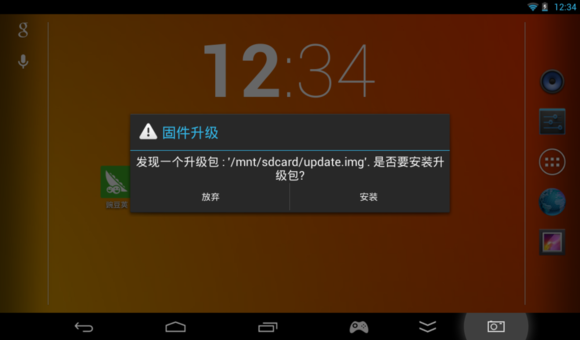 Please make sure your device have at least 50% or above battery before you do the upgrade.
and you must be in stock firmware if you want to use the sd card upgrade. if you are already on some custom rom, the sd card upgrade method may stop work.
2 Use RKBatch tool to do the update
Download the RKBATCH TOOL here
(if have password, it should be geekbuying.com or GEEKBUYING.COM)
Please note, this method will clean all of the informations on your tablets, but this work with any roms, stock or custom.
A power off the tablet;make sure the tablet have 60% or above battery;
B Use the USB Cable to connect the G5A or G5 with your PC.
C Press the VOL+ and then press the power button to turn on the tablet;
D System will inform you to find a new device, and ask you to install the rockusb drivers, you can download the drivers here:
http://www.mediafire.com/download/yqxz3wnqi2hpmcm/Rockusb_v3.5.rar
if have password, it should be geekbuying.com or GEEKBUYING.COM
or you can use this tool to install drivers easily:
https://blog.geekbuying.com/index.php/2013/11/08/have-problem-in-install-the-rockchip-drivers-no-worry-rockchip-release-the-drivers-auto-installation-tool-download-here/#.UvICx7T-qAQ
E Open the RKbatch tools, and click "load firmware" to choose the update.img file you just download;
F Make sure you find the Number 1 change to green colour, and then click " restore" button to upgrade the firmware;
G The tool will flash the firmware, and when you see the TOOL inform you the flash is 100%, then you are ok to move the usb cable, and the tablet will reboot.
Enjoy!
Geekbuying