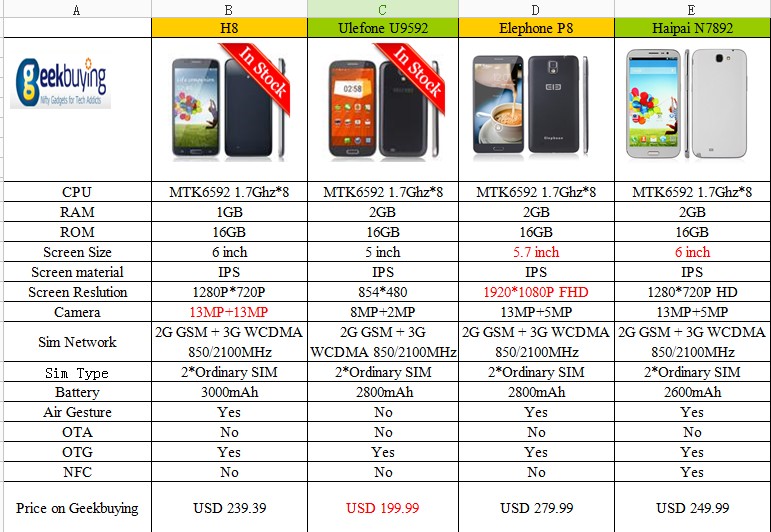 Hola folks:
As my android smartphone turns to be old and slow, i decide to buy a latest MTK6592 octa core phone from China.(everyone knows why we buy from China)
As fart as i know, there are about 12 kinds of 8-core smartphone beening sold on geekbuying.com all of them are in the sheet below, and all of their product details are there too :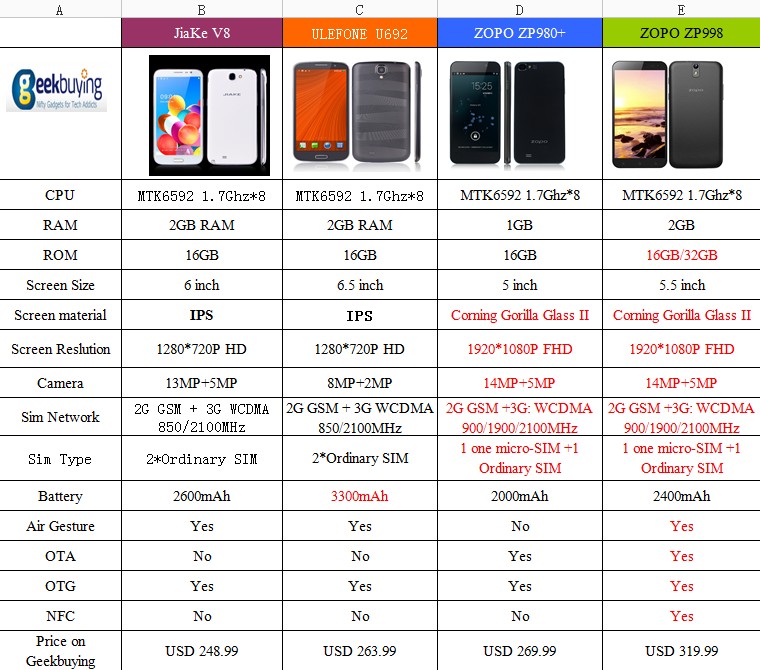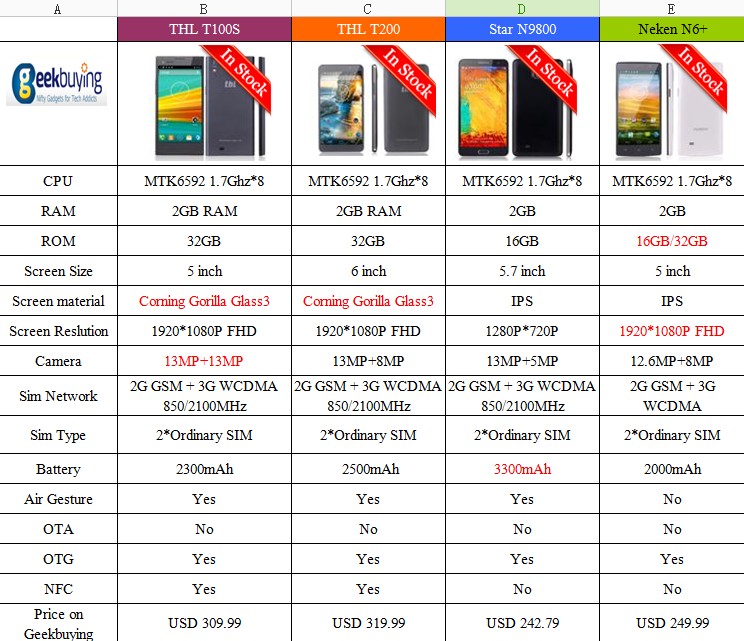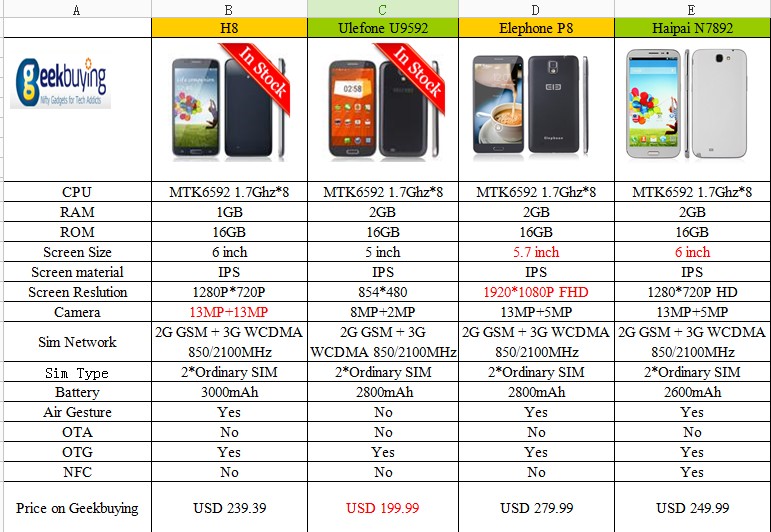 12 Kinds of phone in front of me, and i can only take 1. Which of them should i buy ?
first of all, the size is really important, i need a portable size phone.Personally i think 5.5 inch suit me very well, for under 5 inch is a little small in nowdays while more than 5.5 inch seems like too big. I do not have such a big pocket. Which size do you prefer matters a lot .
second, the screen and battery affect my choice a lot, i need a better performance and a bigger battery. Battery is not in NOKIA long stand by time but i really do not want charge everyday, so i will think more about 2500mAh and above.
what is more, I like take photos, i MUST buy a phone with better camera, at least 12MP, that is my choice, and i know must of boys do not like this, so you can make your own choice about this option.
for the other features i do not care too much, the OTA save my time while update but if my phone do not have this function i can take it too, the air gusture sensing is more like a toy, i do not need it everyday, as well as the OTG while looks funny but not so much useful in daily life.
the last but not the least, i do not want to spend too much time, so price around 250USD suit me perfectly.
Now i know which phone i should buy now, and i will buy because geekbuying is a good website while offering great warranty, you can also ask for coupon while buying, all of these 12 kinds of phone are in stock, so you will never get the one you love.
after see this, have you make your choice too ?
See you in another day.