New stock firmware for chuwi v88 released!
Updates:
Optimized tablet screen flash when low power charging.
Password is geekbuying.com
How to upgrade the tablet? Following here:
1, Open the upgrade tool and choose the upgrade firmware, "img" suffix file.
2, Install driver. Press the volume + and hold, connect the tablet to computer, then will remind you install driver.
3, Back to the computer and begain to upgrade the tablet.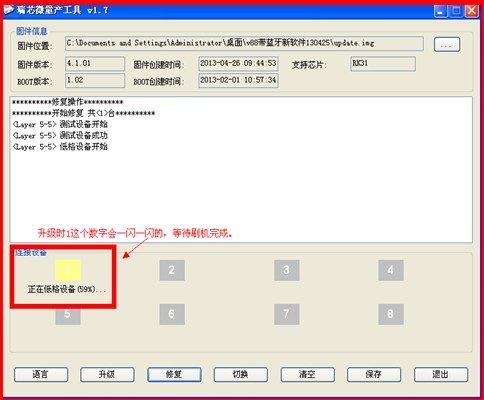 4, Upgrade complete. The first boot need 1-2 minutes, and please be patient.
Shopping chuwi v88:
http://www.geekbuying.com/item/Chuwi-V88-RK3188-1-6GHz-7-9-inch-Tablet-PC-Android-4-1-Quad-Core-IPS-Capacitive-Touch-Screen-1024-768-2GB-16GB—Green-318198.html
Geekbuying
B.regards!