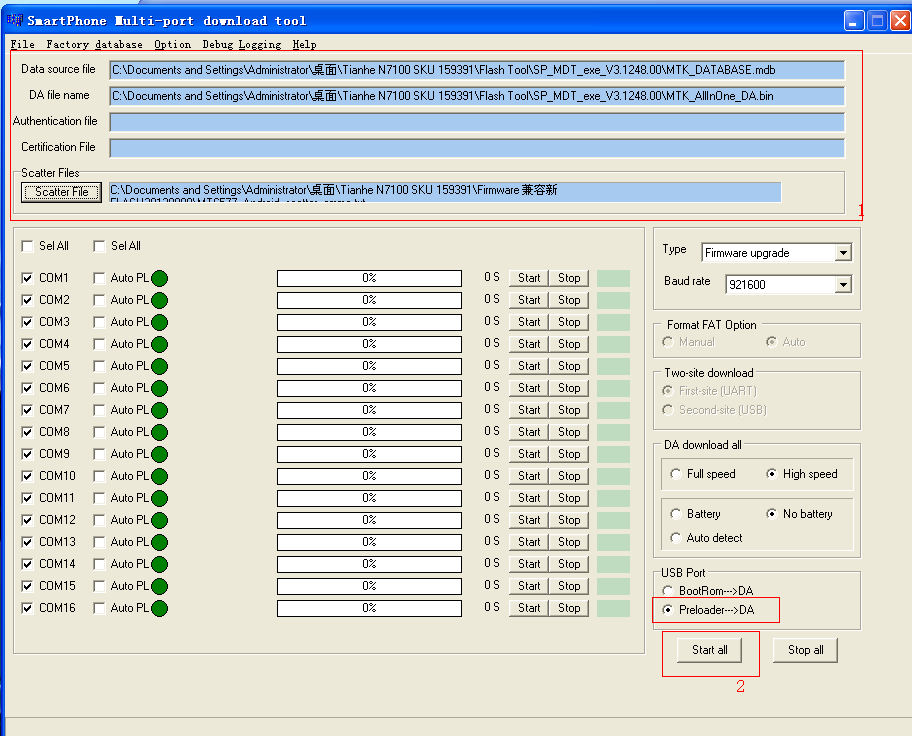 Dear all, I have got the stock firmware for Tianhe N7100 dual core smart phone. I hope it will help you with the problems you met.
Download Link:Tianhe N7100.(the package have both the firmware and flash tool)
Password:geekbuying.com
Instruction:
1.First, double click the tool to open it.

2.Choose the right files in the package.Then click "Start all".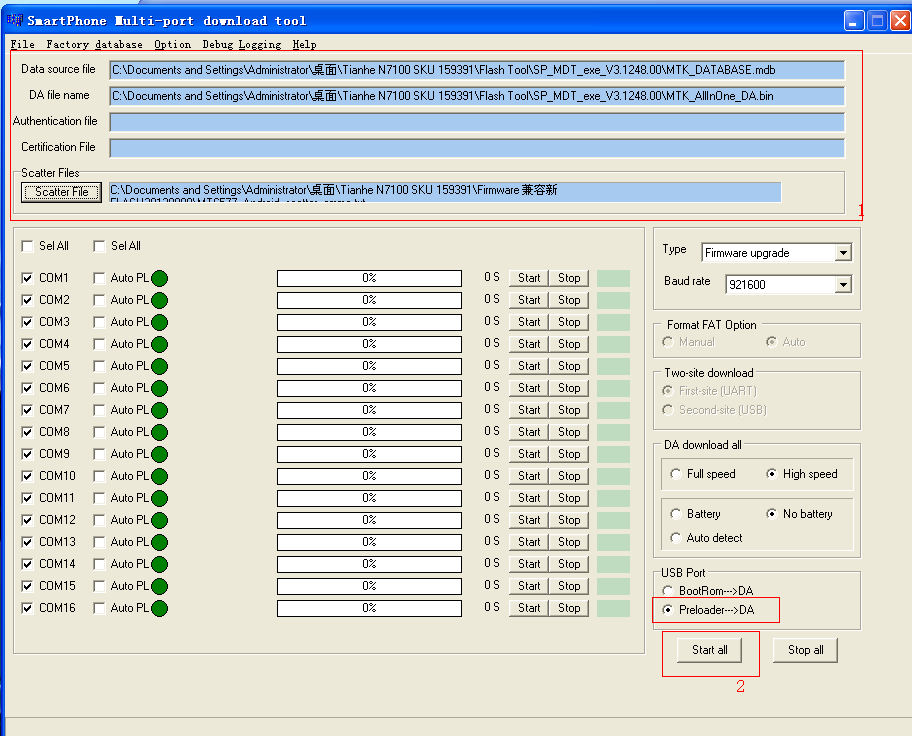 3.Connect your phone with PC.
4.Wait several minutes until you see "100%"
5.Good job,you have reflash your phone.