http://promotion.geekbuying.com/promotion/Black_Friday_Car_Kits?utm_source=inpromo&utm_medium=hbigbanner&utm_campaign=CarKits1127
No 1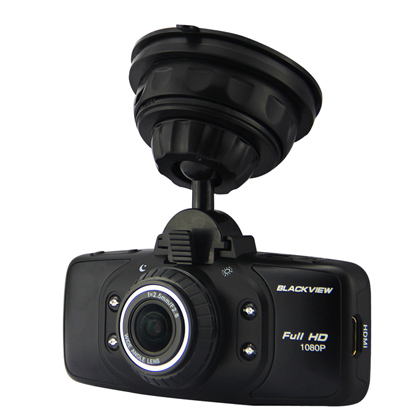 Chipset: Ambarella
Wide Angle:178 degree wide angle lens
Decode Format: H.264
Screen: 2.7 Inch TFT
Video Resolution:Full HD 1080P
GPS:With GPS
Language: English, Cesky,Korean,Italian,Russian, Simplified Chinese, Traditional Chinese, Japanese
Price:$77.99
http://www.geekbuying.com/item/BLACKWIEW-GS9000-Ambarella-H-264-Full-HD-1920-1080P-30fps-2-7Inch-178-Degree–Angle-Car-DVR-Recorder-with-GPS-G-sensor-Function-320948.html
No 2
2.5-inch high-definition 270-degree rotating screen
More powerful infrared night vision
120 degrees wide-angle
With USB 2.0 Interface
Support audio
With English/Portuguese/Russian/Japanese/Chinese Language
Price:$17.49
http://www.geekbuying.com/item/2-5-Inch-Rotation-270–HD-1280-960-DVR-Night-vision-Vehicle-DVR-Car-Recorder-300544.html

No 3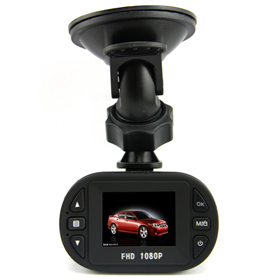 140°High Resolution A+ wide Angle lens
1920*1080 FHD resolution
1.5″ inch LCD screen
12 infrared night vision
Support audio
With English, Russian, Italian, Spain, French, Portugal, Japanese, Korean, Simplified Chinese Language
Price:$27.69
http://www.geekbuying.com/item/C600-HD-1080P-1-5-inch-LCD-Screen-Video-Carcam-Digital-Voice-Recorder—4X-Digital-Zoom–G-sensor–Night-Vision-Car-DVR—-Black-313215.html
No 4
Full HD1080P Resolution
2.7 TFT LCD
120 degree ultra wide angle lens
Support night vision
Support HDMI full HD video transmission
With English, Japanese, Russian, Traditional Chinese,Simplified Chinese, French, Espanol, Deutsch, Italian Language
Price:$35.99
http://www.geekbuying.com/item/Full-HD-1920-1080P-2-7Inch-120-Degree-Wide-Angle-Car-DVR-Recorder-with-G-sensor-Motion-Detection-H-264-HDMI-GS8000L-315569.html
No 5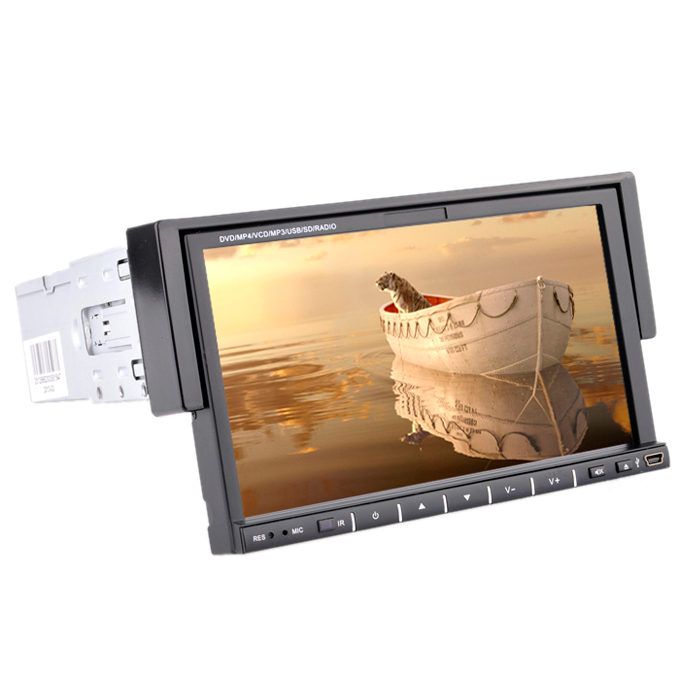 16:9 high definition 7″ touch TFT LCD screen,800*480.
Built-in Bluetooth/USB,SD interface/DVD/FM/AM/TV/AV/RDS function.
External Microphone/CDC function.
Detecting radar,rearview mirror available.
Compatibility with DVD,VCD,CD, MP4,MP3,CD-R\RW etc.
Stable electronic-anti-shock and mechanical-anti-shock.
Automatic identification of PAL,NTSC,SECAM systems.
1 channel AV output,very easy to connect with external AV device and compose a perfect car AV entertainment system.
4 channels TV antenna input ,receive good and stable TV program in the car.
Auto switch to the backing car display status when backing a car,if external camera is available the car rear.
OS Languages:Chinese, Russian, Spanish, French, English
Operating System:Windows CE 6.0
Price:$123.69
http://www.geekbuying.com/item/7-Inch-16-9-HD-Digital-Screen-800-480-1Din-Slide-Panel-Design-Car-DVD-Player-FM-BT-AV-IPOD-MP3–316263.html