Looking for a deal on a smartphone as a Christmas Gift? You've come to the right store, at right season. There are more than 500 colorway with unbelievable discount offered. And now I will introduce you the TOP 7 here:
1 Tronsmart TS7 Geekbuying Editor's Rating: ★★★★★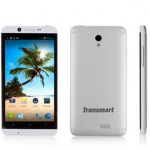 It is the hot item during the last 6 months. Strongly Recomend
The good: 4.7 inch HD screen, 720P is prefect for this Size, and powerful quad-core processor, now has been upgraded From 1.2GHz to 1.3GHz; Thin body, and pretty looking with Radin sharp. it is comfortable in hand.
The bad: dual camera, it is said the rear camera with 13.0MP. but in fact not. the camera is good, but not good enough as 13.0MP, between 8.0MP and 13.0MP; Battery is a little weak. Because it is HD screen need more power when in used, so we prepare 2 batteries in the package box.
2 GETEK GT15 Geekbuying Editor's Rating: ★★★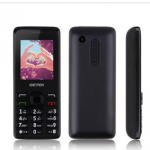 it is a cheap phone. with the basic function. it is the best backup phone at home or office. or your young kids
The good: cheap enough ONLY $19.99 free shipping with Quad band. it can be used all over the world. can received call, and text message. and FM function. solid enough. your kids can throw it as a fishbee (:- It is a joke.
The bad: no more addtional function. such as games or GPS
3 HTM M1 Geekbuying Editor's Rating: ★★★★☆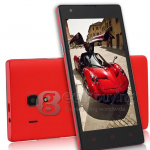 It is a new product released last month. The same time as Red Rice (HONGMI), looks like RED RICE
The good: six colors for you to chose . Dual core CPU and with 3G function. It should be the cheapest Dual core 3G phone for this size 4.7 inch
The bad: only 512MB RAM, and not enough for some apps and games. bad camera.
But it worth the price
4 W450 Geekbuying Editor's Rating: ★★★★★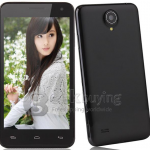 New and star PRODUCT, It has all the adds
The good: Best price for Quad core smart phone, If you can find a brand new quad core smart phone cheaper than it, just send email to me, I'd like to make the price macth and offer you coupon(email add: cm@geekbuying.com). and there are also 4 colors for you to choose.
The bad: I did not find until waiting for your review.
5 Blackview JK809 Geekbuying Editor's Rating: ★★★★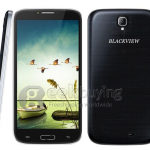 It is a new brand, but from a famous factory which offered many OEM phones before.
The good: HUGE display, 6 inch. it is better for MEN, or some one who like huge screen. MTK6589T, the best CPU from MTK until now, except MTK6592, it is not in production. and with 8G ROM. maybe you guys think this is not a good point, but it is good enough for such price $150-190
The bad: I dont like the looks. The battery is not good enough for business. even there are 2 batteries in the box. maybe you need a better Power Bank for it
6 Cubot GT99 Geekbuying Editor's Rating: ★★★★★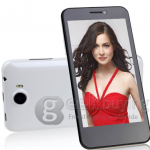 From famous Brand Cubot, of which we are the representative online store.
The good: Tempered size, 4.5 inch and quad core, dual good camera, good looks, good price. seems everything is good. And we are waiting for the NEW OCTA-CORE item from Cubot
The bad: the button is easy to be removed and lost.
7 JIAKE V8 Geekbuying Editor's Rating: ★★★★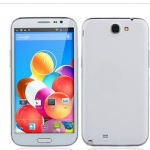 It is the second Octa-core smartphon at geekbuying (The first one is HTM H100, still for presell now.)
The good: Powerful CPU and GPU , fast and cool. We will have it in stock at the end of this month, but QTY limited
The bad: it is new one such as the first crab. There may be some small bug about the system. and we think the patch software will be released soon after you found the bugs. we are all the developers.
More Information click here