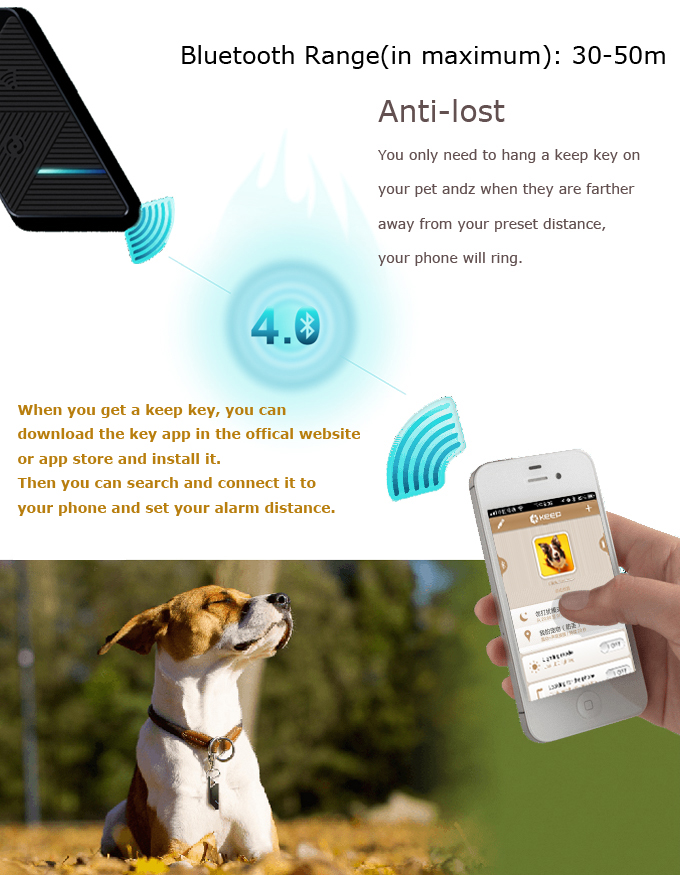 Keep Key- Latest bluetooth 4.0
Much more than Anti-Lost
With the size of almost an actual door key (49*25*8 mm), this device is more powerful than you thought. At first glance, it is an Anti-Lost device. By connecting it with your smartphone via Keep APP and set up the Distance of Alarm up to 50 meters, the Keep Key and your phone's alarm will both go off when the distance between the two is farther than that. We have tested the best distance is for about 10 meters away.Then you can be able to keep a close distance with your pets and kids, and easily find your belongings.
However, this device is more than just anti-lost. It is also a Remote Control. When Keep key is connected with your smartphone, you can take phones, make audio and video records in a far distance by controling your phone via Bluetooth.
Its third function is Car Searching. Simply leave Keep Key in your car. When it is disconnected with your phone, Keep APP will automatically record the time, place and position of disconnection. When you return, your smartphone will show you the direction back to your car.
What's more incredible is that the device is Seamless and Waterproof. With its unique and creative design, every part of Keep is researched and tested by engineers carefully to make sure it is user-friendly.
The hollowed triggle allows user to be able to hang it anywhere; the material of polyethylene and metal combined to reach the most durability; and the small body size and various colors provide best customer experience. As you can see, Every little detail is made perfect for the device to have the best quality possible.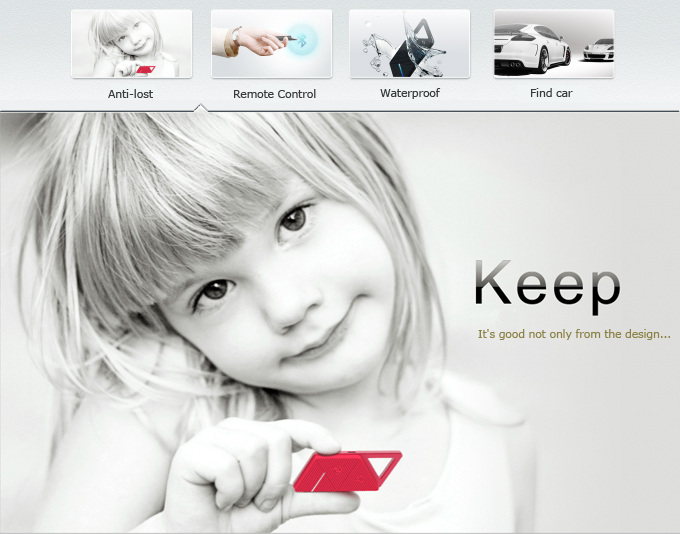 Now I will show you the Four Big Functions as follows: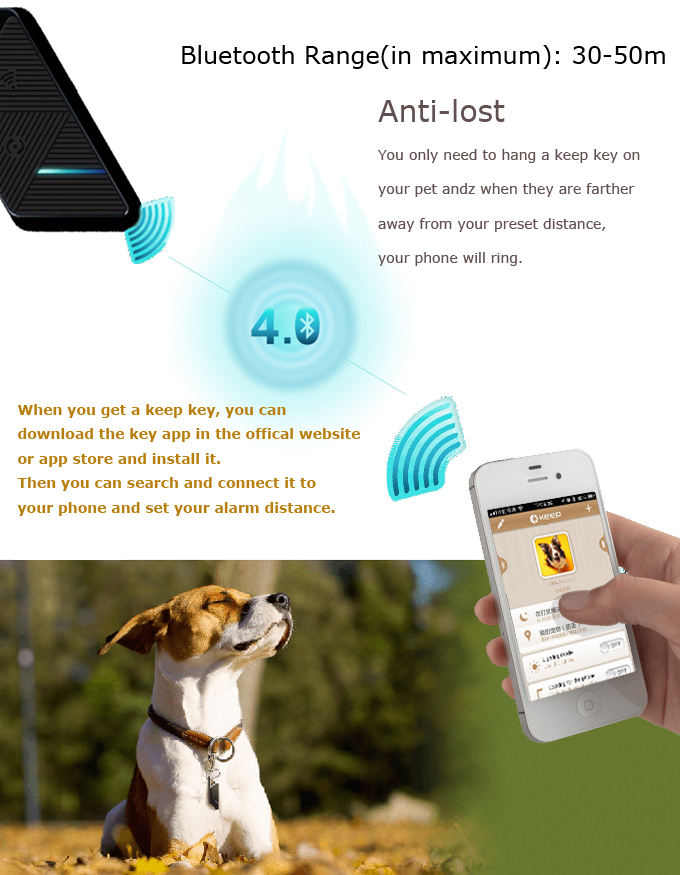 You can set this Keep with your kids, on your pets, in your cases, or any other articles you want to keep close with you. When they are further from you than the distance you set, both your phone and Keep will alarm. Let this Keep make your life far from worrying.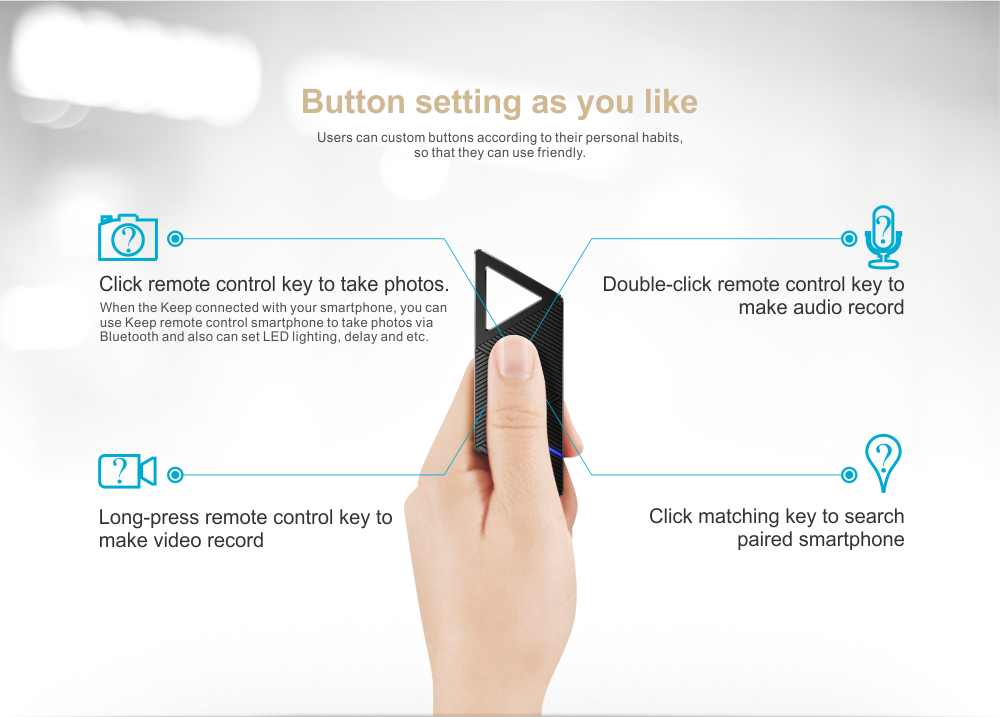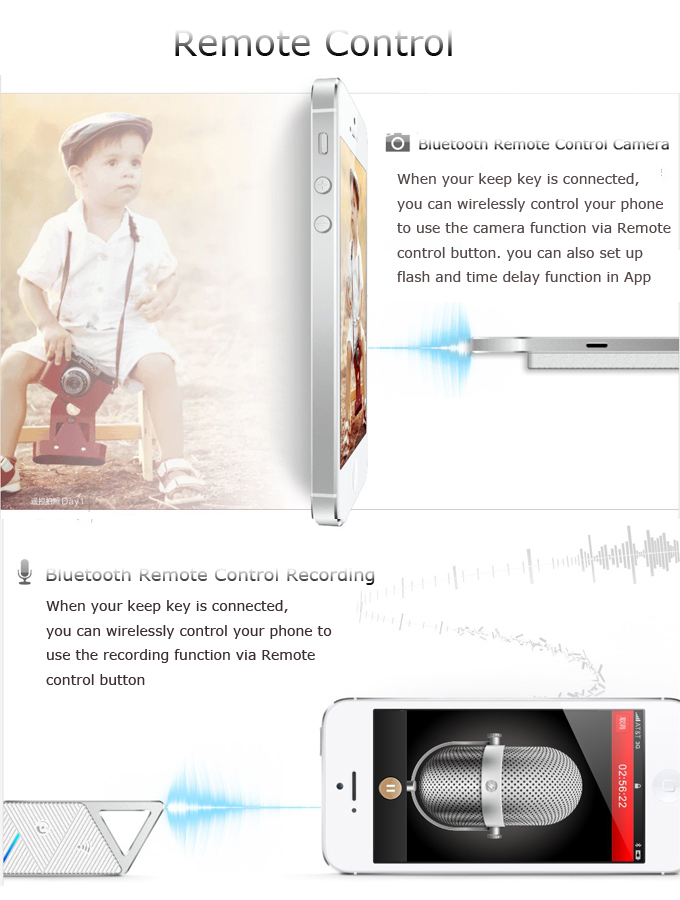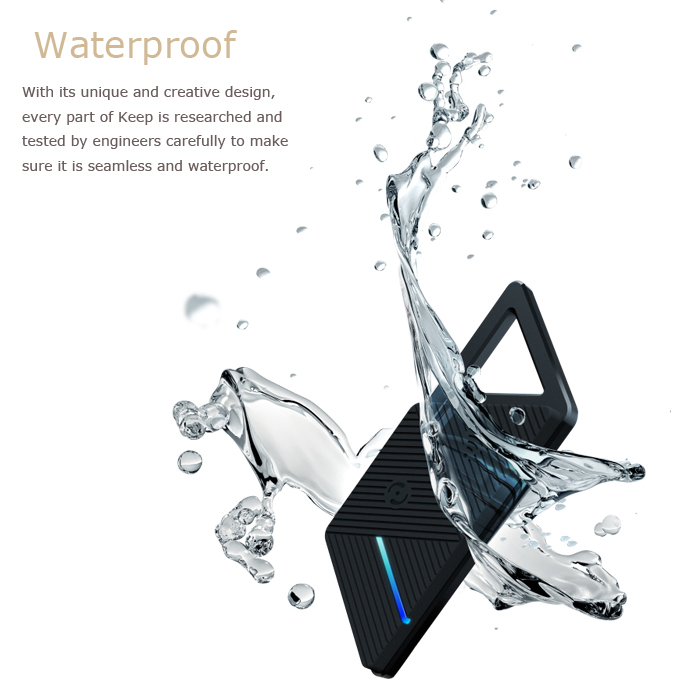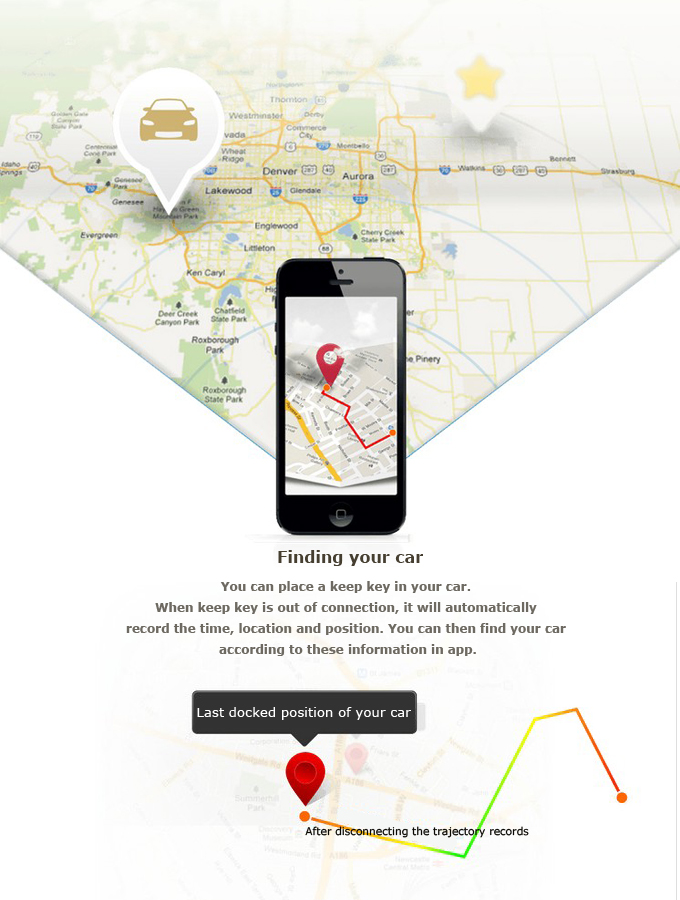 Besides,Keep App enables you add applications as you need; to open, close, and edit the tasks. Bluetooth connection and battery status is indicated in iPhone.