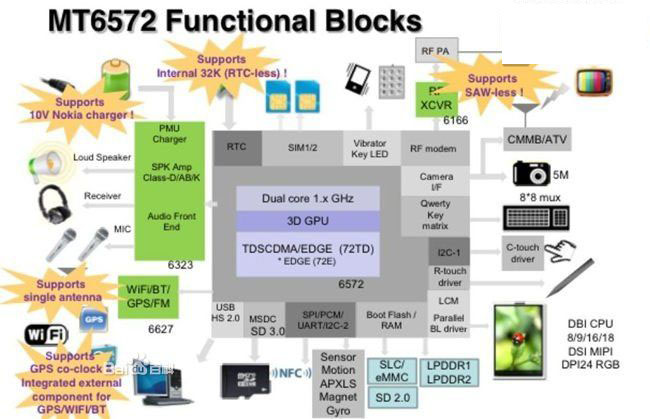 Good news! It has been half a year after the first news that MediaTek released NEW Dual core CPU MTK6572. And Now phone based on MTK6572 finally comes.
Let's get a review on MTK6572.
MTK6572 is based 28nm process technology, comes with a dual core cortex A7 processor @ 1.2GHz combined with a Mali-400 GPU and a multi-mode Rel. 8 HSPA+ modem, and more TS-SCDMA used in China. By using 28nm process technology, the low power consumption would be the most highlight. It could reduce cost and incease the performance.
Support HD 720p video playback and recording, and QHD (960×540) display

The first MTK6572 Smart Phone will be listed on GEEKBUYING.COM this month later.
and you can have a try guess What is the basic configuration and the expected Price 🙂