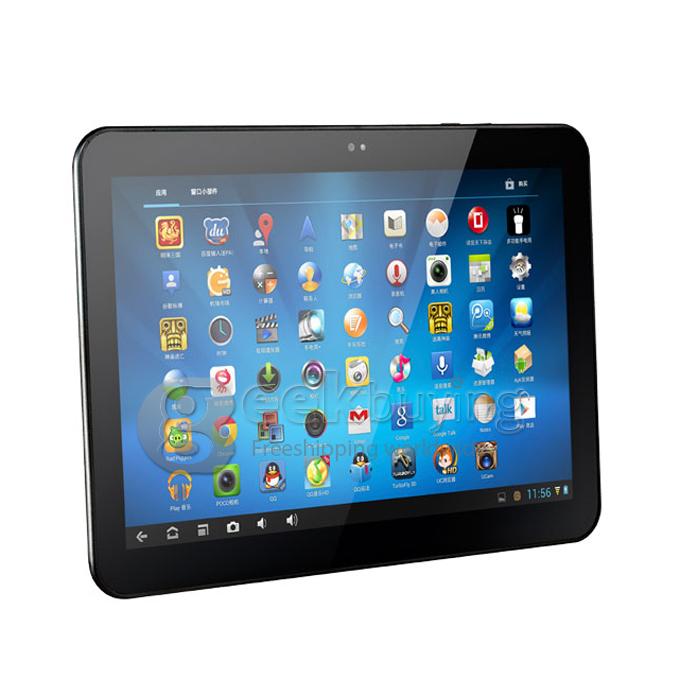 PIPO M9, the other RK3188 Tablet PC which will release in china market soon, it build in 1280*800 10.1 inch screen,and 2GB RAM.
Compare with Cube U30GT2, the weakness is the screen and the Storage(16GB VS 32GB), but price is a little lower than Cube U30GT2.
Pipo release the stock firmware for this pipo M9, we mirror it to dropbox, and you guys can feel free to download.
Update on 22th March, newest stock firmware release(0319), download here:
https://www.dropbox.com/s/yxpu239n3kirqja/M9_update_20130319.img
0309 Firmware download link
https://www.dropbox.com/s/u54fh32zx0t6qxf/PiPO_M9_update20130309.img
Firmware upgrade instruction:

Please notice, the download file is already the .img file, you can't decompress it, you just need to put it in the RKbatch tool, here is the download link for the flash tool:
https://www.dropbox.com/s/0742at9nik05hnf/GEEKBUYING_Rockchip_Batch_Tool_v1.6.rar
After you flash the firmware, the system language will change to chinese when your first reboot, you can use the following method to change back to english:
https://blog.geekbuying.com/index.php/2013/03/13/how-to-change-language-from-chinese-to-english-in-nextway-f9x-after-you-reset/
Any other questions, feel free to ask us.
Shopping link for pipo m9 is here
http://www.geekbuying.com/item/Pipo-M9-10-1-inch-Android-4-1-Quad-Core-Tablet-PC-RK3188-IPS-1280-800-2GB-RAM-16GB-314318.html

GeekBuying