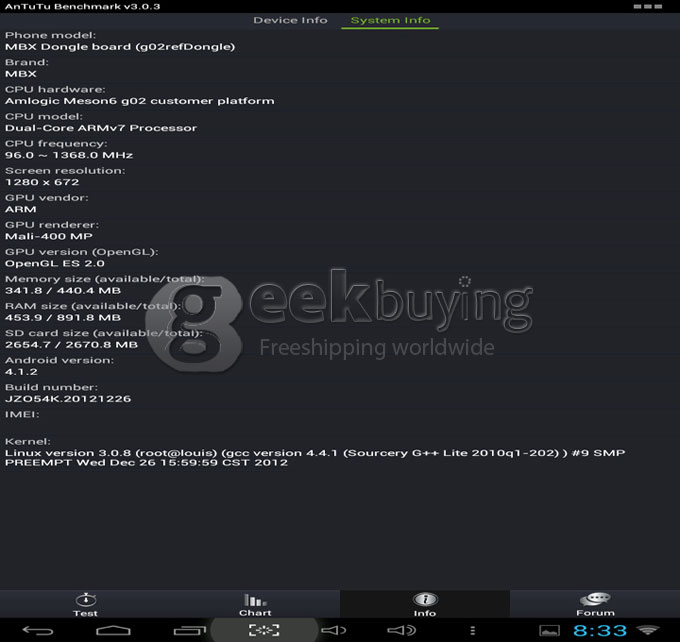 Tired of Android TV boxes that look like USB flash drives? The Tronsmart Prometheus looks more like a USB hub… or maybe a spaceship… or visor…
Whatever it looks like, the Prometheus is designed to turn your TV into an Android-powered media center.
First ,let's have a look at its performance parameters .
| | |
| --- | --- |
| CPU | Amlogic-8726M6 Cortex A9 CPU Max1.5GHz |
| GPU | Integrated Mali-400 GPU(3D Acceleration Engine) |
| Operating system | Android 4.1.2 |
| Ram | 1GB |
| ROM | 4GB |
| Package weight | 0.9kg |
| HDMI output | HDMI output 1.3 version ;can support 1.4 version HDMI cable |
| Ports | AV port ,HDMI slot,RJ45 slot ,DC port ,3×USB port,Micro SD slot |
More information will be introduced through pictures .
I think you must have waited the appearance photos for a long time .Now let's have a look at the photos .

The box of Tronsmart Prometheus .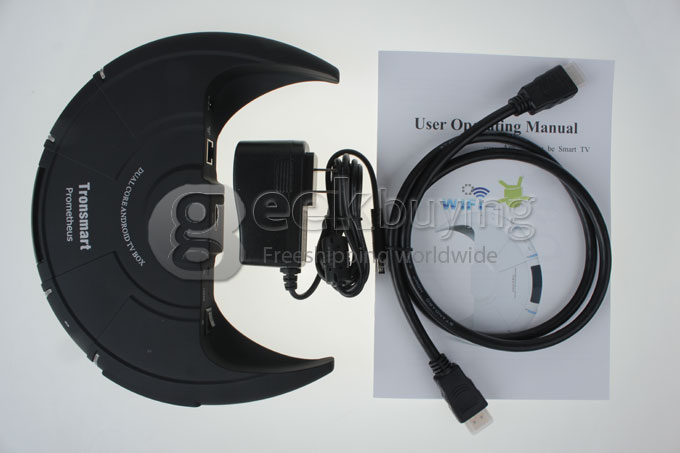 Accessories: charger ,HDMI Cable and English Manual .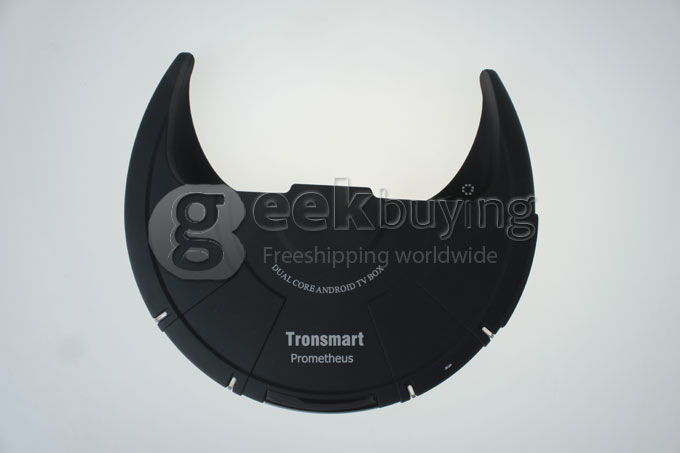 The front of Tronsmart Prometheus.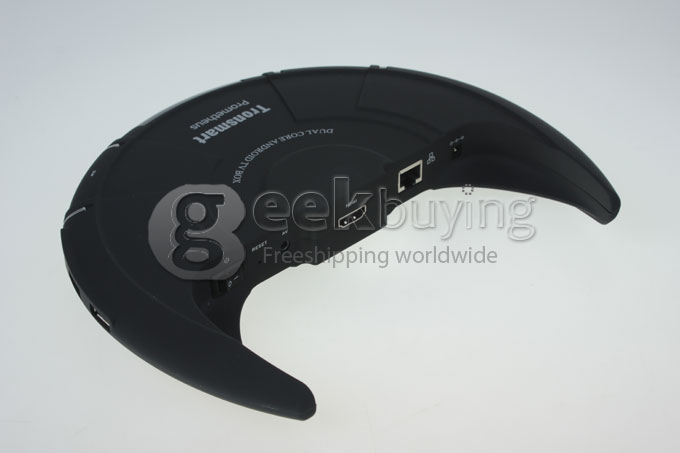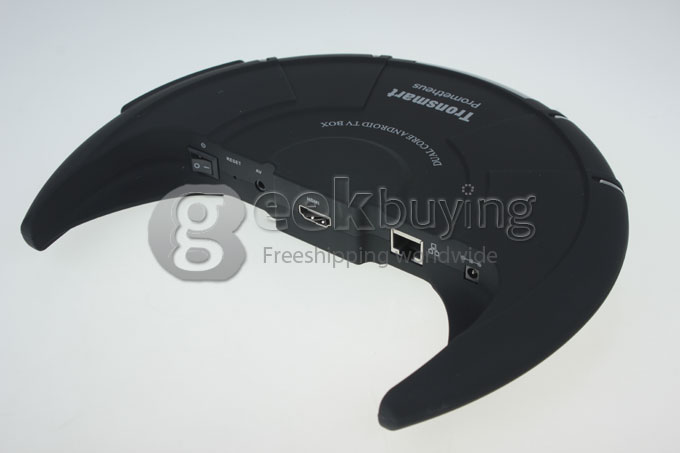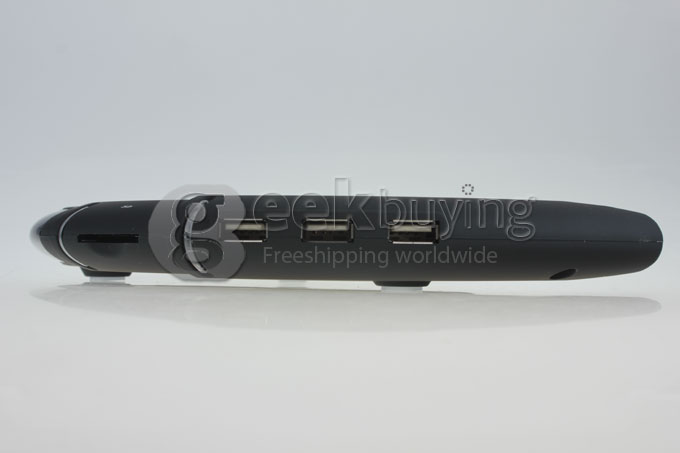 SD slot and three USB 2.0 Ports.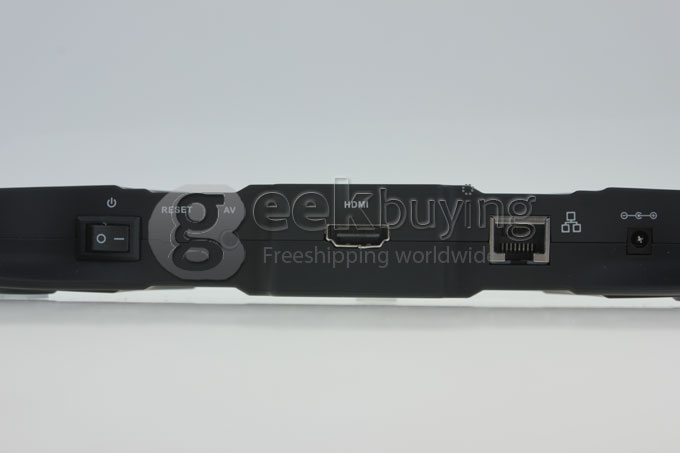 From left to right ,power button ,HDMI slot , AV port, RJ45 slot and DC slot .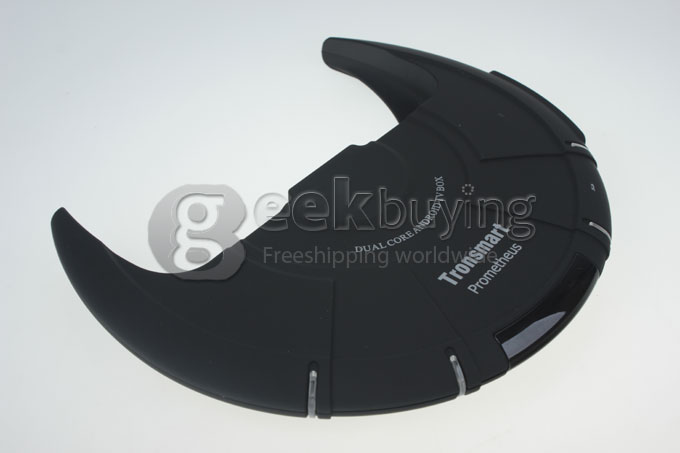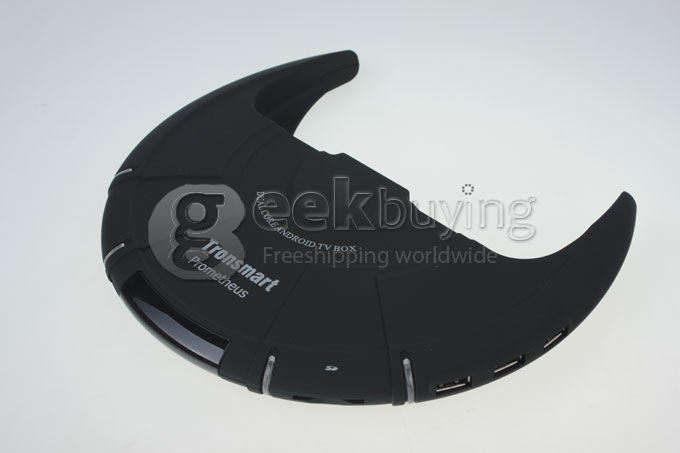 Now ,let's have a look at the photos taken after the cover opened .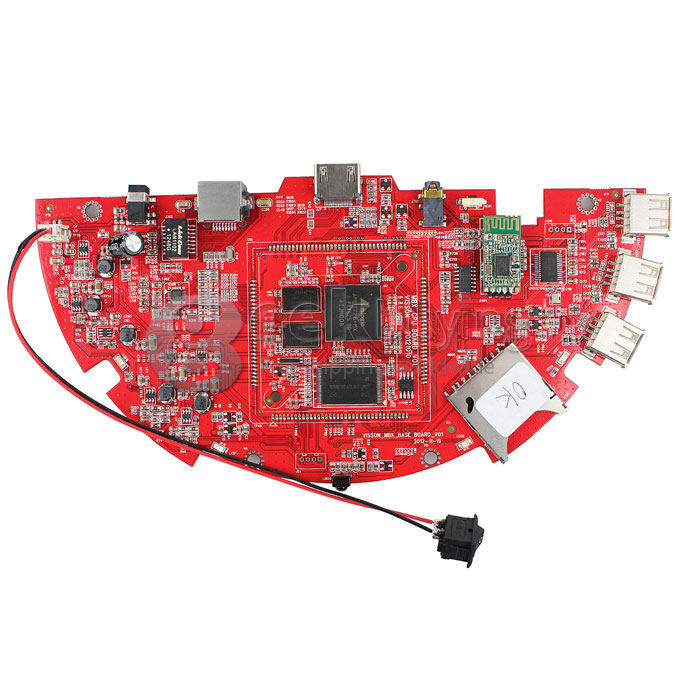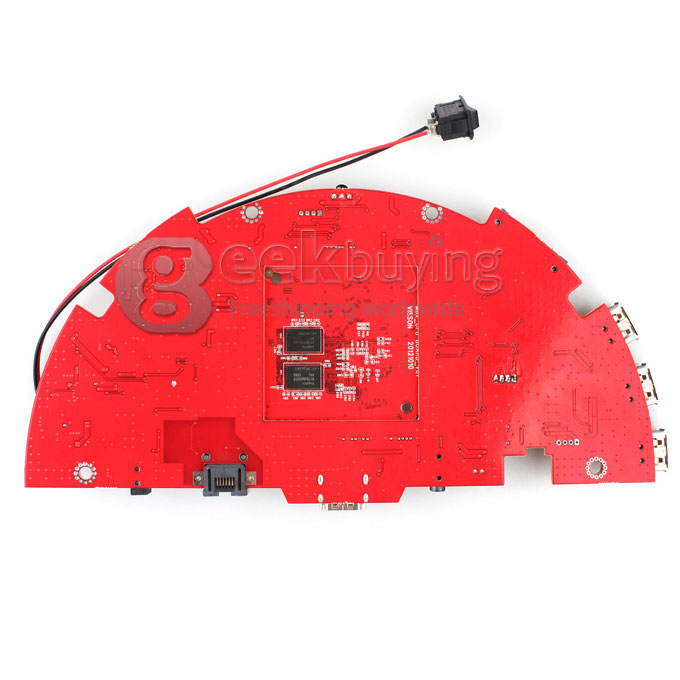 Now ,what do you think of the appearance of Tronsmart Prometheus.Do you think of steering-wheels of cars or flying saucer .
OK let's see specific performance .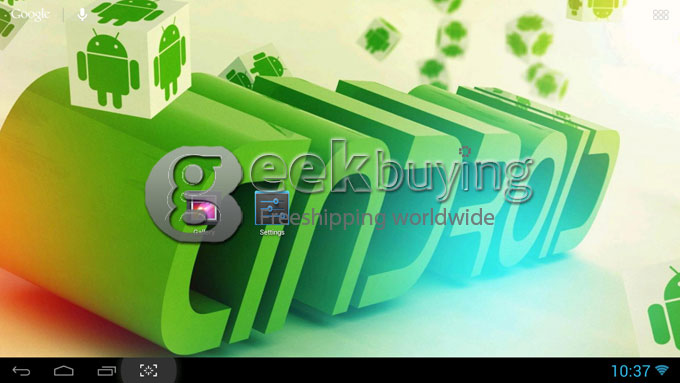 Desktop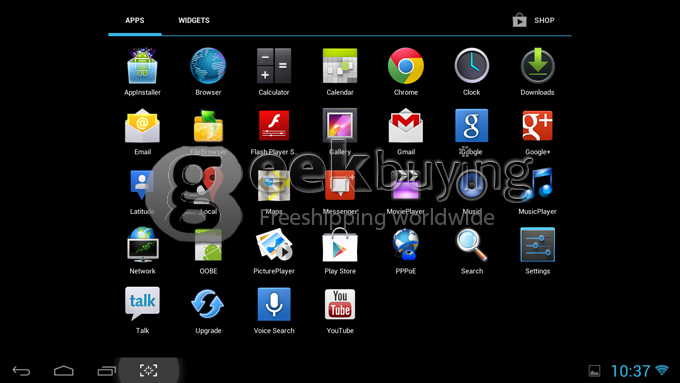 Applications page .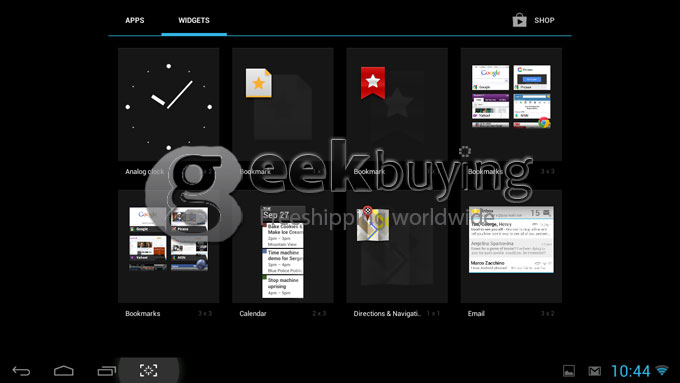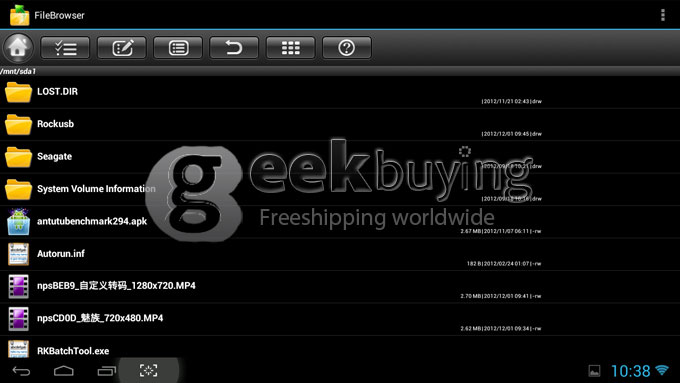 FileBrowser .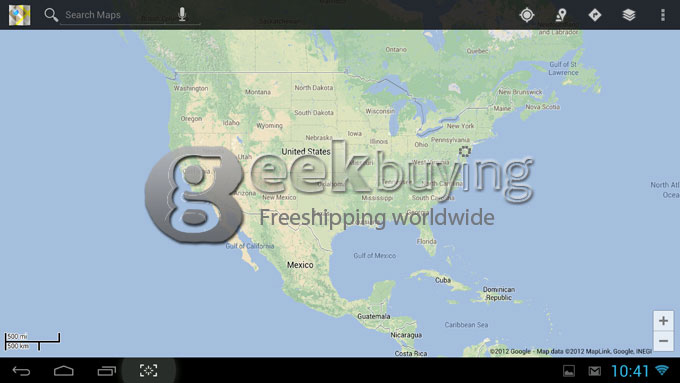 Map function .

WiFi function ( connect with WPAS2 PSK, 150Mbps, and no drops)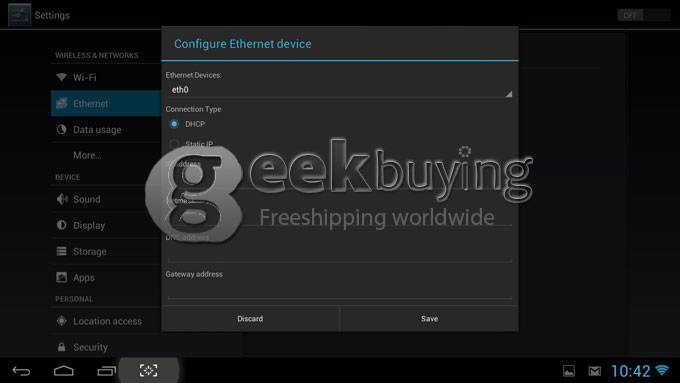 Ethernet function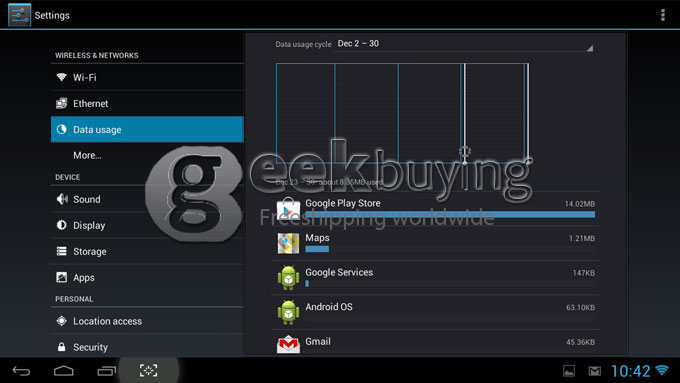 Data usage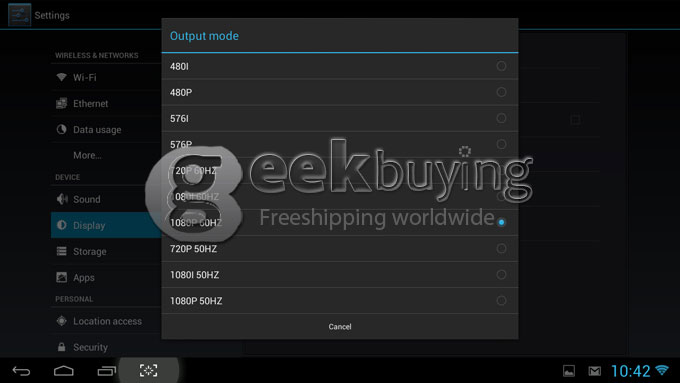 Tronsmart Prometheus supports 1080P videos playing .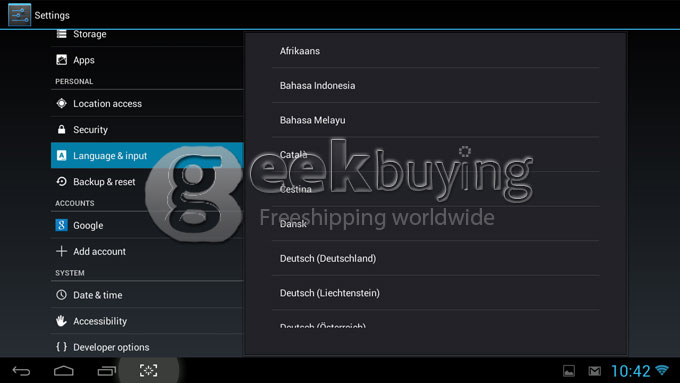 Tronsmart Prometheus supports multi-languages .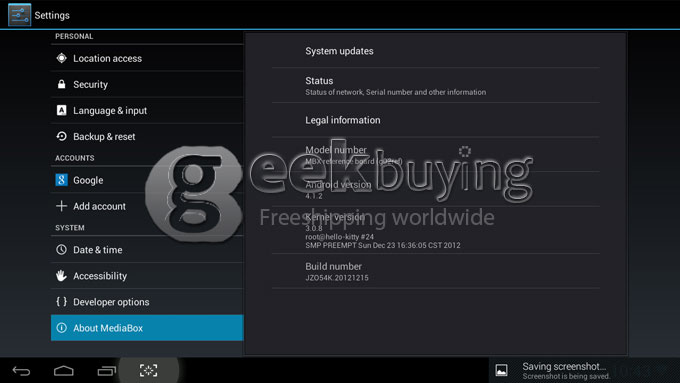 System information

Webpage browsing.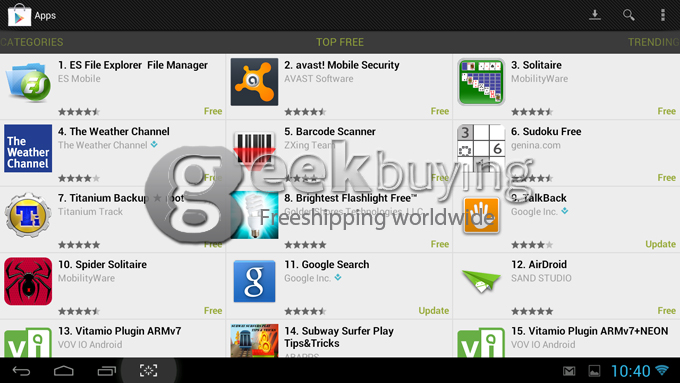 Google Play Store is pre-installed, and full function!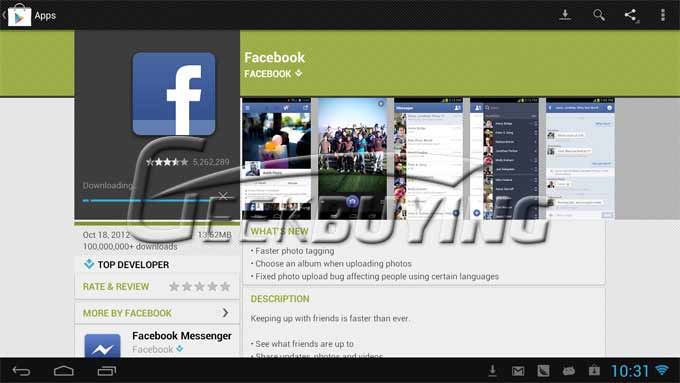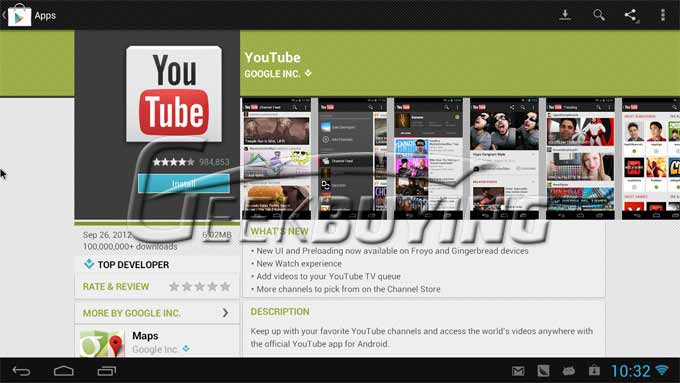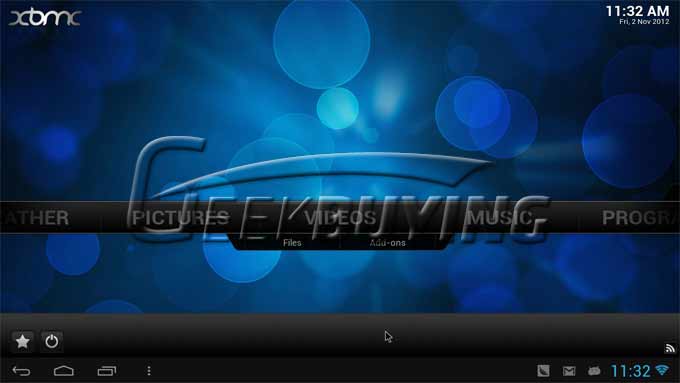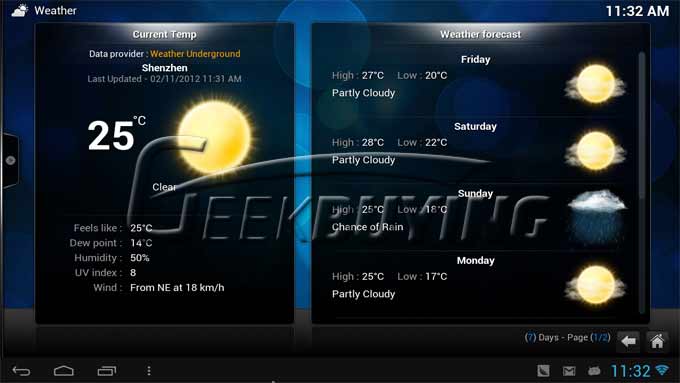 ok, here will introduce the biggest selling point for this Tronsmart Prometheus tv box, as we all know, now in market, we get lots of dual core tv box, most of them are base on rockchip rk3066 chip, which can not support hardware decording, however, this Tronsmart Prometheus Can SUPPORT HARDWARE DECORDING, because it use the Amlogic-M6 dual core chip, and XBMC team already get the sample device for Tronsmart Prometheus, and working on the XBMC new version for this tv box, later, you will directly watch 1080P video from XBMC in this Tronsmart Prometheus.
Now let's have a look at the AnTuTu test .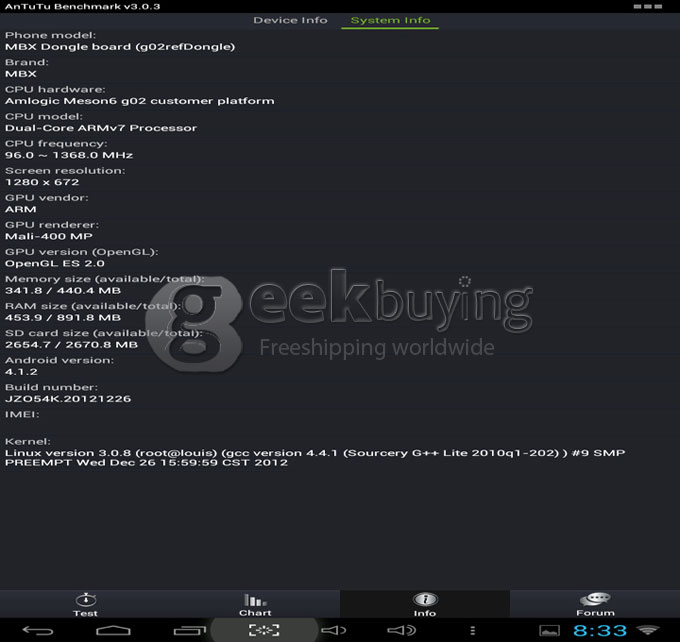 Also for bluetooth support, factory said they are working on a new update, and after that, this device will support usb bluetooth dongle. a
Any questions about this new tv box, feel free to post.
Shopping link:
http://www.geekbuying.com/item/Tronsmart-Prometheus-Amlogic-M6-Dual-Core-Android-4-1-Jelly-Bean-TV-Box-1GB-RAM-4GB-ROM-1-5GHz-CPU-Wifi-3D-XNMC—Black-313667.html