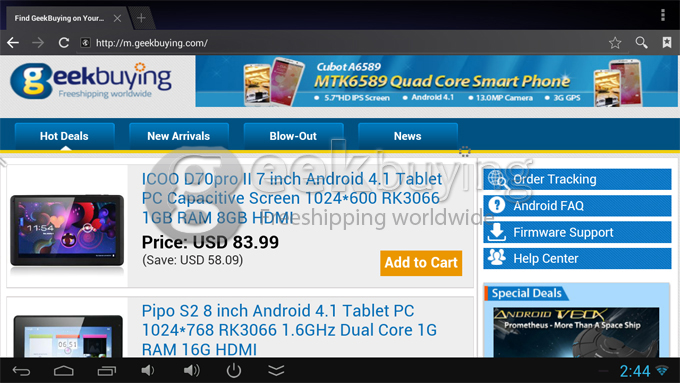 Hi Guys:
Today we will introduce you a real all in one mini pc , model is Measy U2C, Geekbuying will be the only official seller for this model in the market.This Measy U2C have most of the function you guys need, Build in Webcam/Mic,Bluetooth, physical power on/off button,reset button, AV Port, two micro usb port, one usb 2.0 port, have soft power on/off function, hide status tool bar function, support cell phone control app. lol, it seems it is really all in one.
Anyway, let's check this Measy U2C first: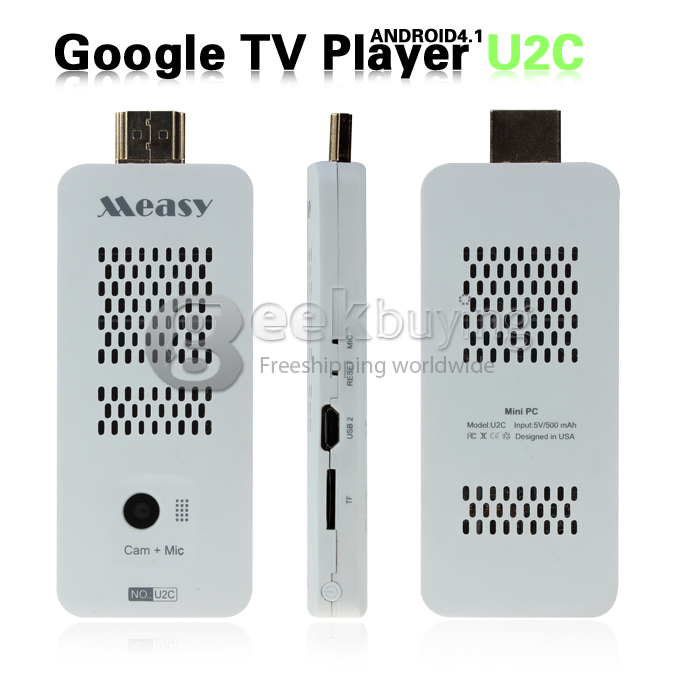 Specification: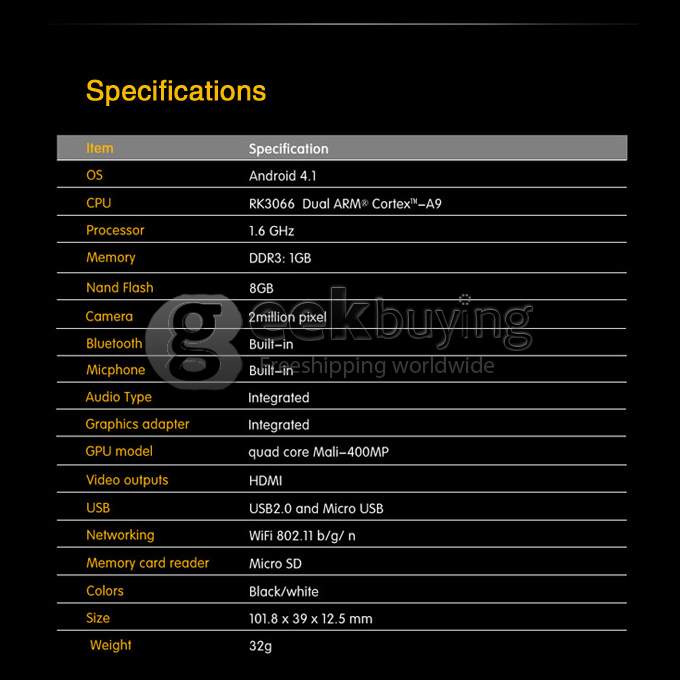 Disassembled Photo: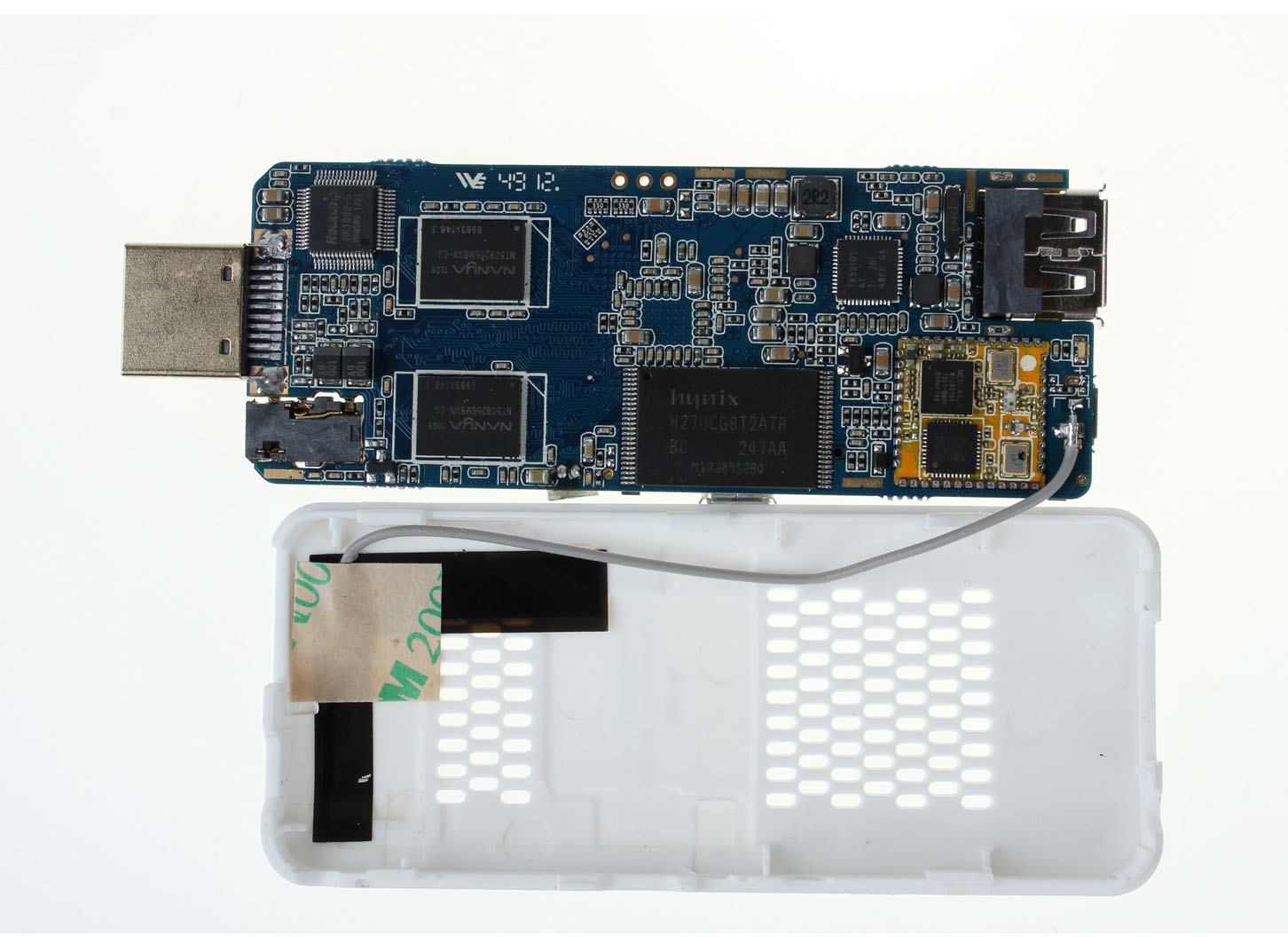 It still use the MTK 2 in 1 wifi/bluetooth module. same as imito mx1/mx2, can reach 150MBS wifi speed.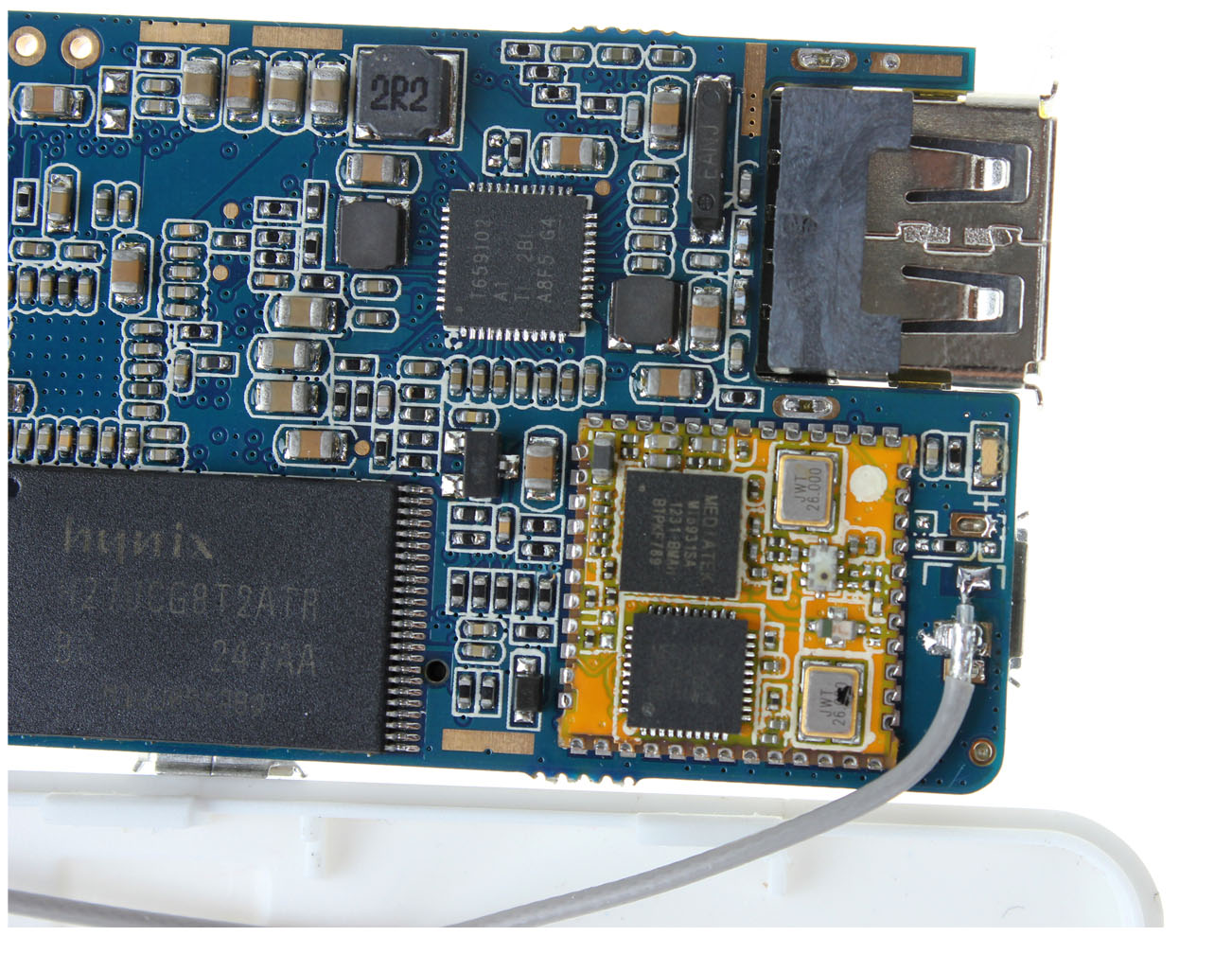 So above is the basic review for the tv box, now let's check the system:
1 Menu: you can do the volum control on the menu ,and it has status tool bar hide function, and also it has soft power off function;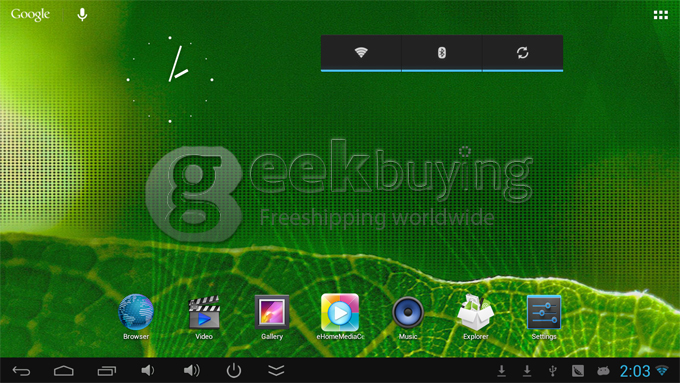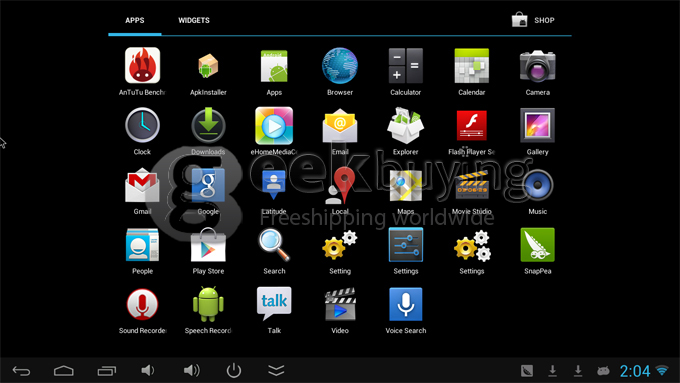 It also have the TV launcher, you can switch the launcher by yourself: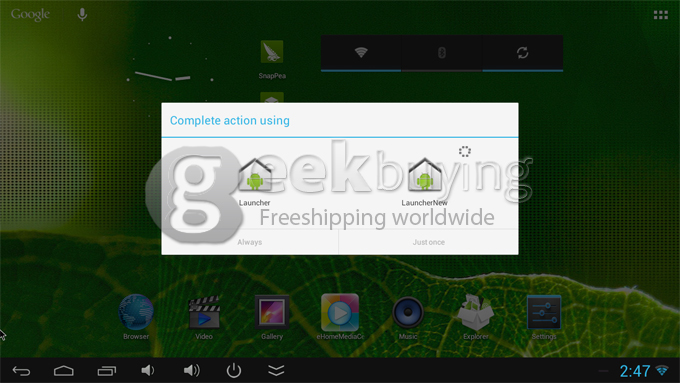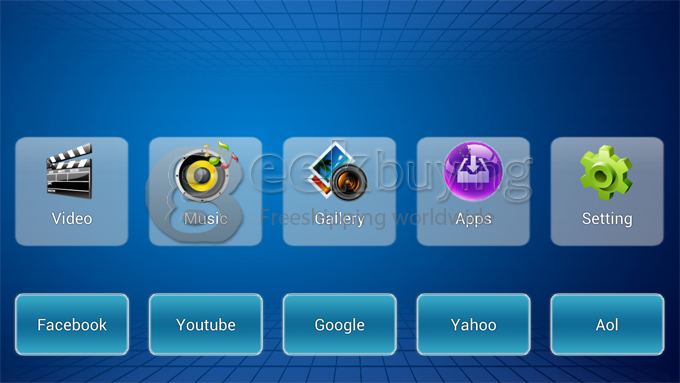 2 WIFI: It use the MTK 2 in 1 wifi/bluetooth module, can reach 150MBS speed, the below photo is the screenshot for wifi, the router has 3 meters with measy u2c, also have the wall between the router and measy u2c;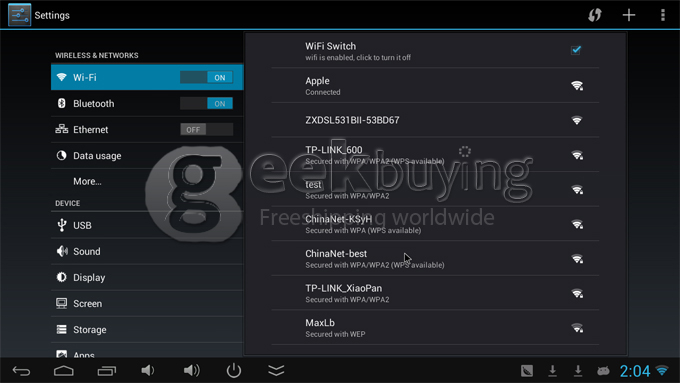 3 Other settings: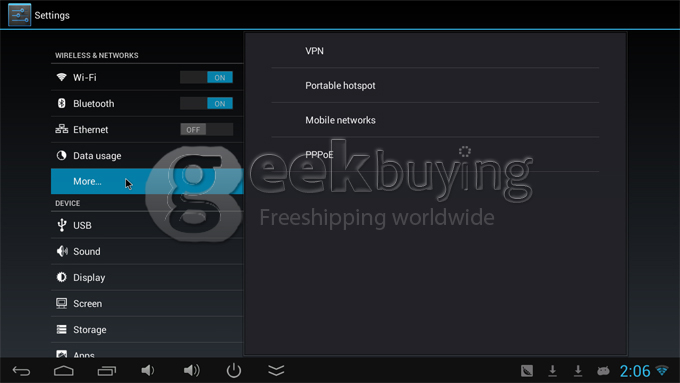 4 Display setting, it is not the same as other tv box, except the hdmi mode setting,it also add the tv mode setting,you can choose your tv model between PAL and NTSC. Now it is still scaled up to 1080p from 720p, but we will work with our developer and try to release the real 1080P firmware later.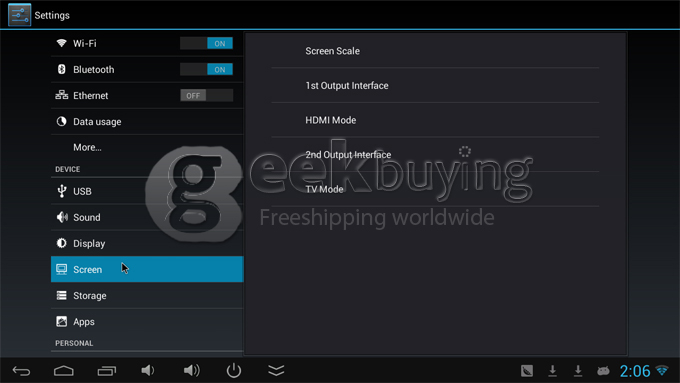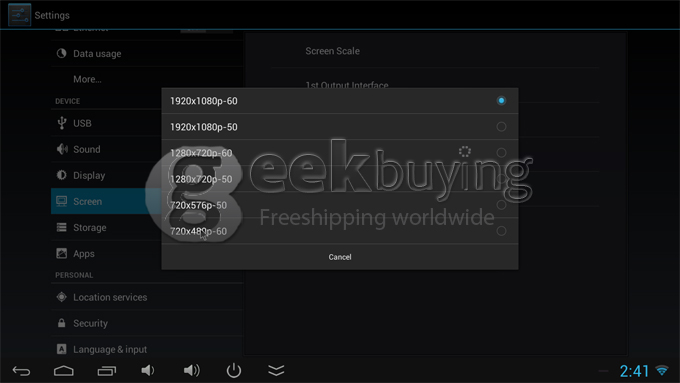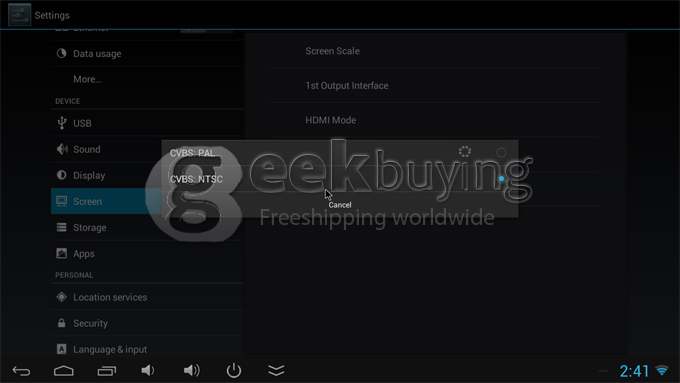 5 Mulit language support: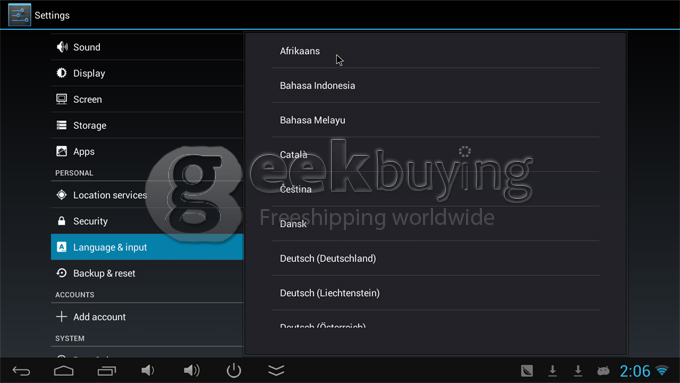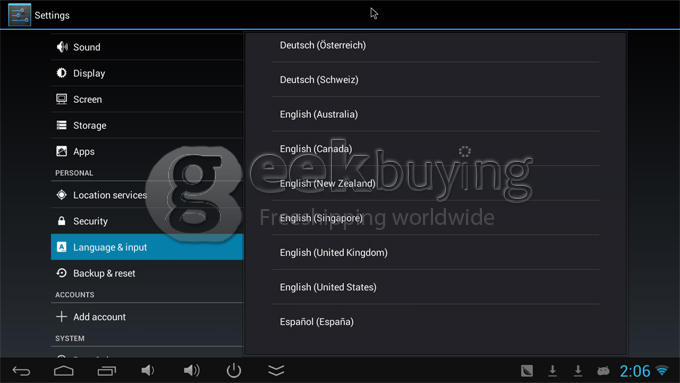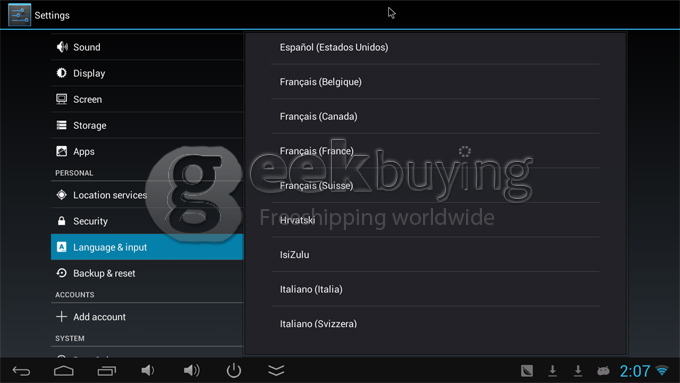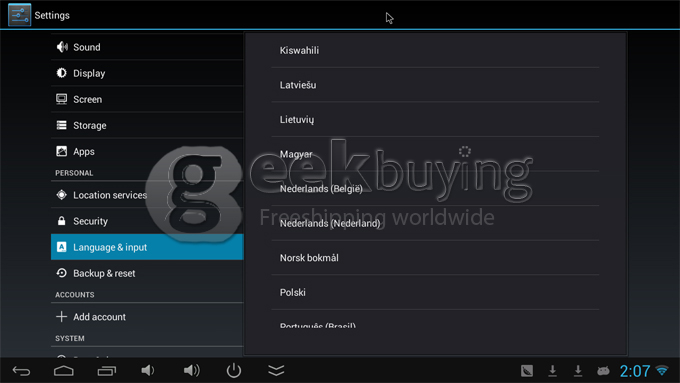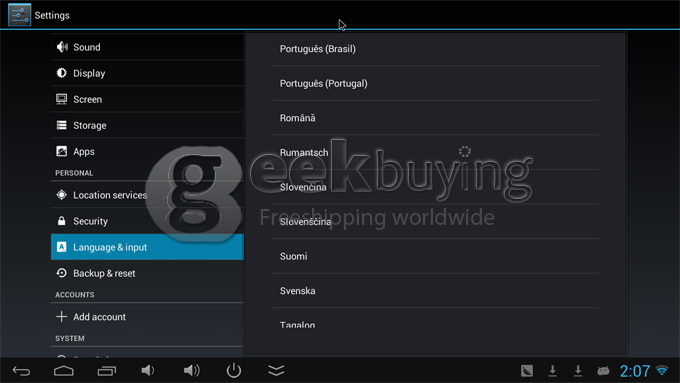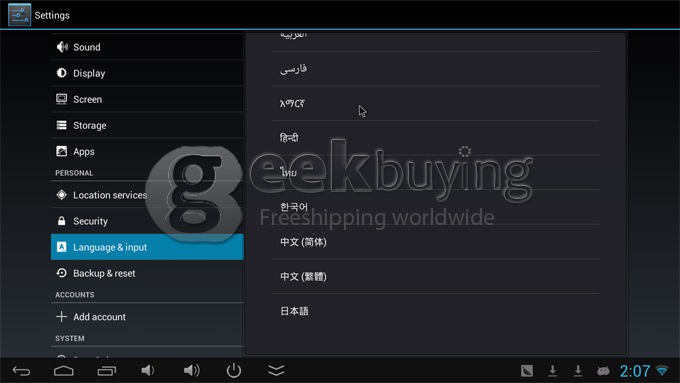 6 Google Play Store Pre-installed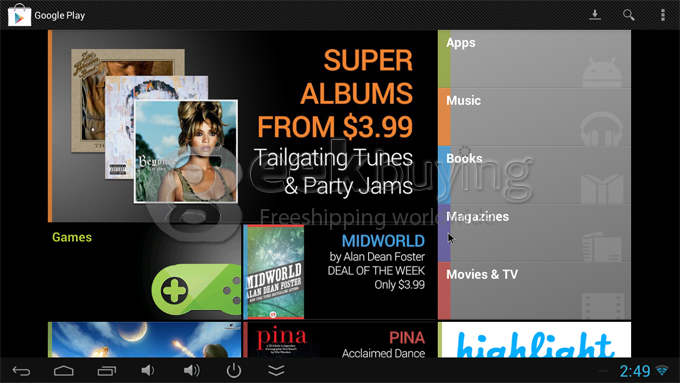 7 Google Voice Search working with the built in Mic
8 Youtube working great, some customer don't know how to set full screen in the lastest youtube app, you can try the old version v3.5.5 to make the full screen function back;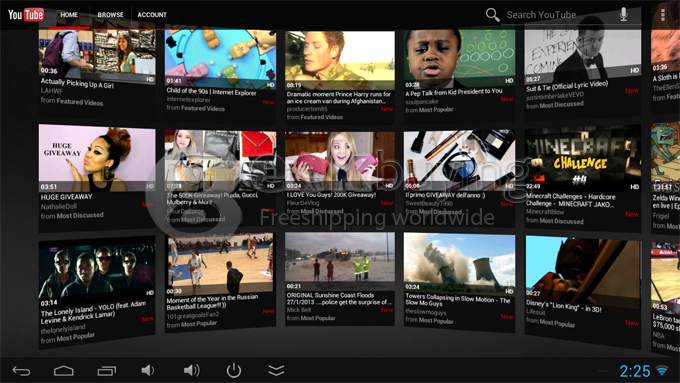 9 Web browser, Geekbuying has released the tablet/cell phone version, remember our domain: M.geekbuying.com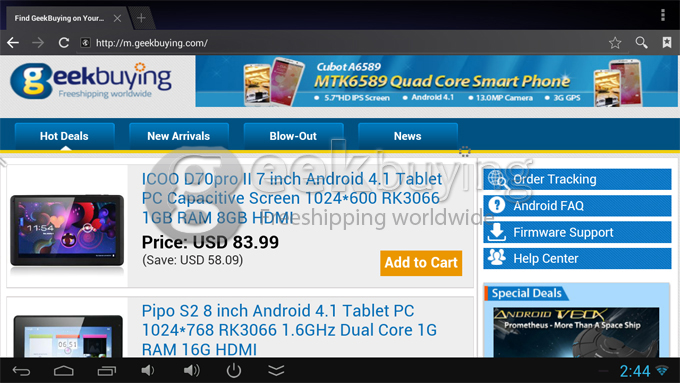 This Measy U2C also support skype video chat, will take the screenshot later.
We also test the 1TB external hard driver, also working.
and we also test the following XBMC version, also working!
https://blog.geekbuying.com/index.php/2013/01/22/good-news-all-tv-box-sold-by-geekbuying-support-xbmc-now/
Shopping link for measy u2c:
http://www.geekbuying.com/item/Measy-U2C-TV-Dongle-TV-BOX-RK3066-Dual-Core-1G-8G-Built-in-2-0MP-Camera—Mic-with-BT-AV-Output-White-314220.html