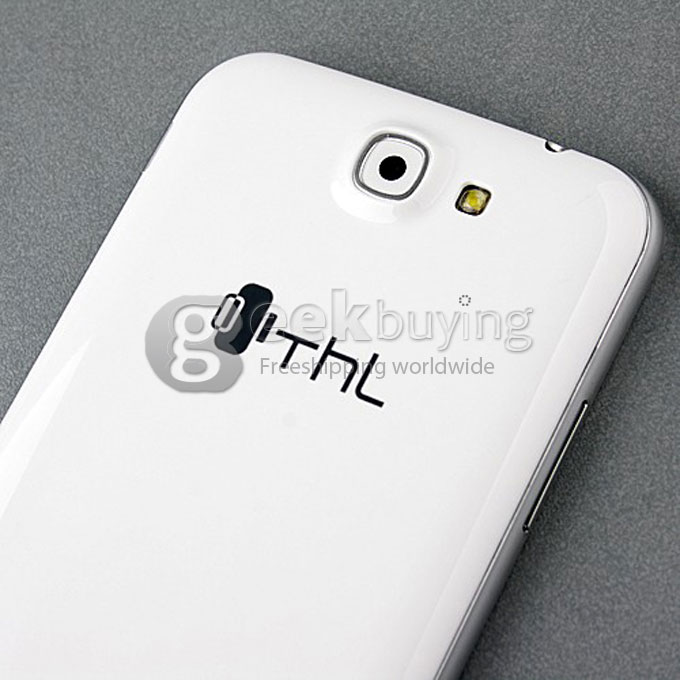 ThL is a famous cellphone brand .today ,I'll introduce a ThL smartphone to you .It's ThL W7.Big IPS screen and dual cameras are two features of ThL W7.
OK ,let's see the performance parameters .
| | |
| --- | --- |
| CPU | MTK6577 dual core Cortex-A9 1.0GHz |
| RAM | 1GB |
| ROM | 4GB |
| Card extend | 32GB |
| Operating system | Android 4.0 OS |
| Screen size | 5.7inch |
| Screen resolution | 1280*720 |
| Screen type | HD IPS screen 178°wide viewing angle |
| Camera | Dual cameras ,rear 8.0MP ,front 3.2MP |
| Dimensions | 158*83*10mm |
| Net weight | 225g |
| Battery capacity | 2300mAh |
Next ,I introduce ThL W7 combined with pictures .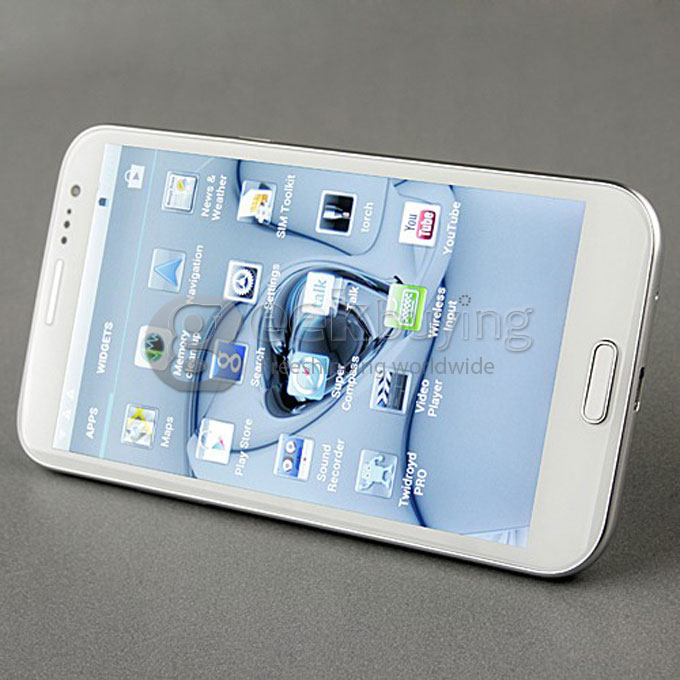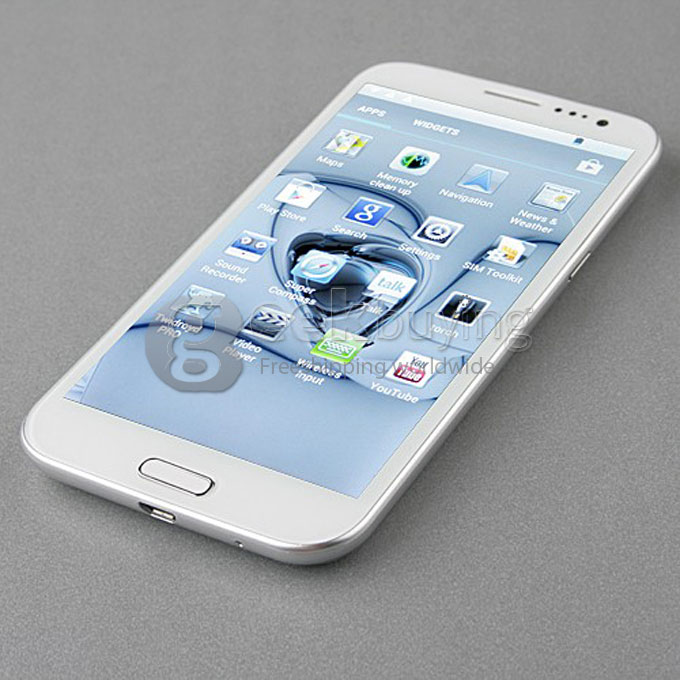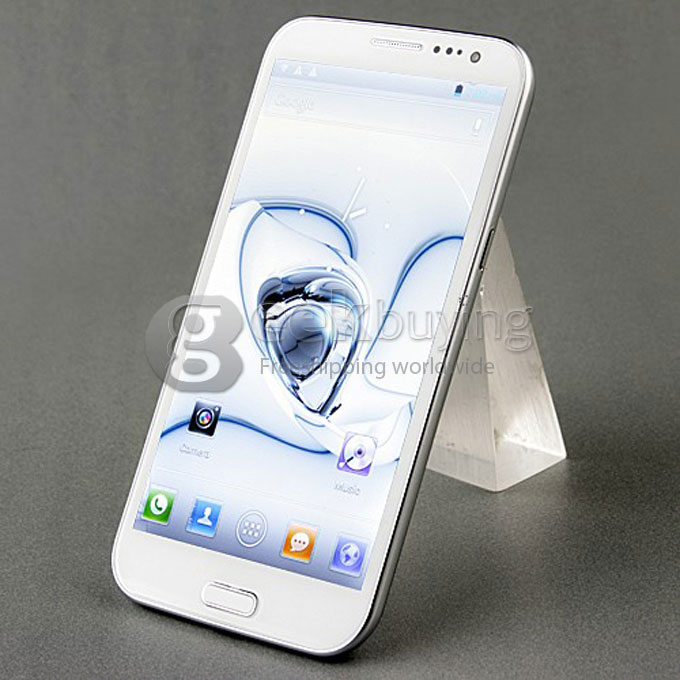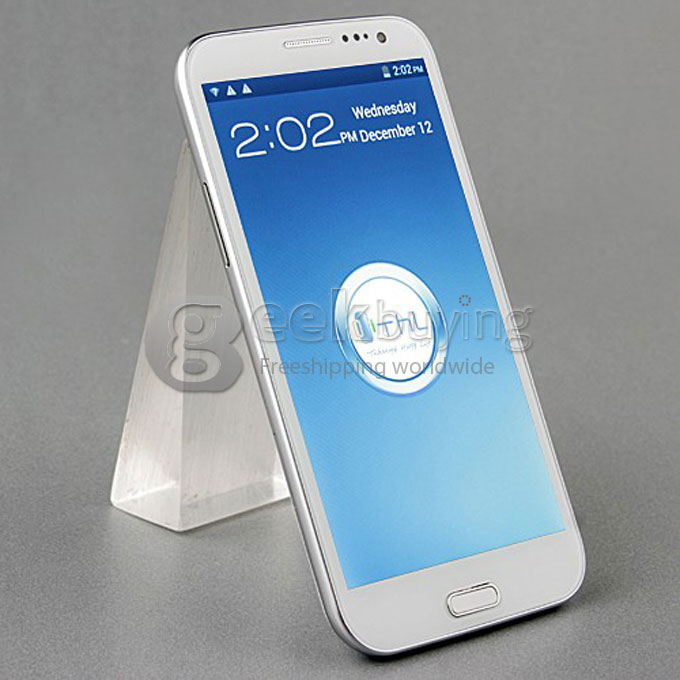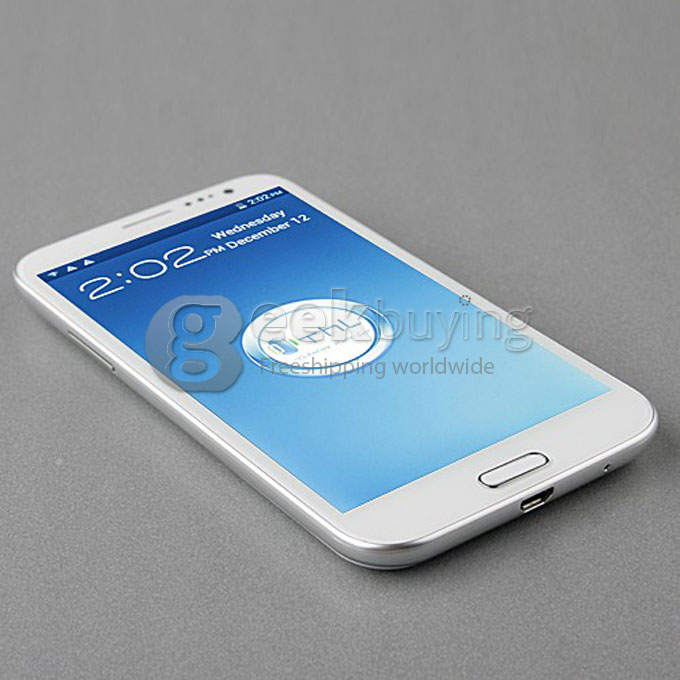 5.7inch screen is a highlight . 5.7inch display screens are very rare among smartphones ,so ThL W7 is very special .ThL W7 uses IPS screen ,which can make sure the wide angle .Actually ,its view angle is up to 178° and its resolution is 1280*720 .All of this can make you have a good video experience .Of course ,big screen also benefits game playing .Some games require high quality screen ,resolution and size of the screen are two points .Games such as raging thunder ,trial extreme and temple run ,these three games need high quality screens .ThL W7 has a 1.0 GHz CPU with 1GB RAM and big screen , all of this tell us ThL W7 can give you good game experience .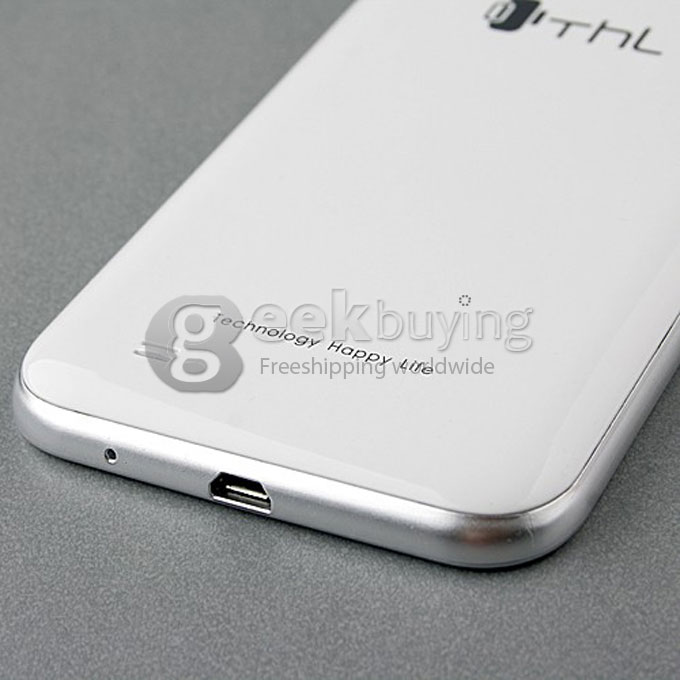 Micro USB slot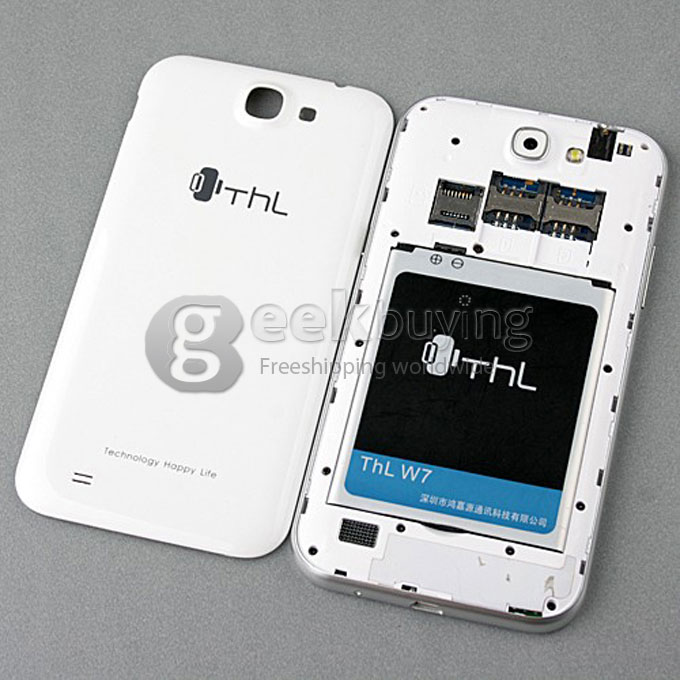 The capacity of the battery is 2300mAh . Nowadays ,the battery capacity of most smartphones is lower than 2000mAh .Smartphones have a common problem ,that's the heat and energy consumption .So the standby time of many phones is short which is very inconvenient to many users .ThL W7 has a capacity of 2300mAh .Maybe the consumption problem has been solved to some extent .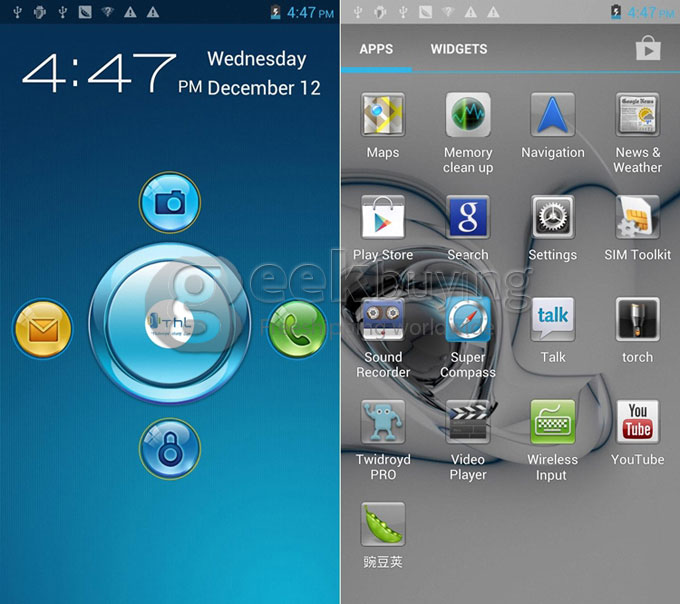 Interfaces of ThL W7.The left side is unlocking interface ,you can enter the camera or phone dialer directly without unloching .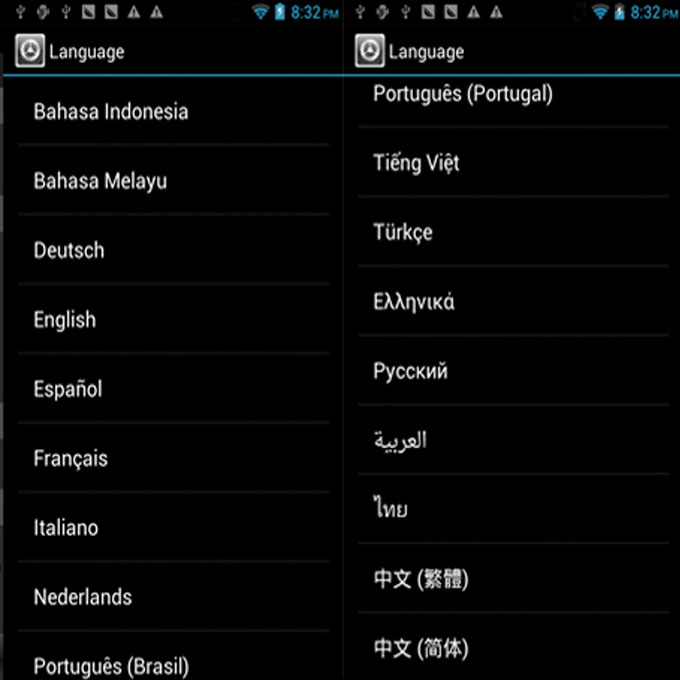 ThL W7 supports multi-language .
5242score matches dual core smartphones .We can clearly see the performance parameters .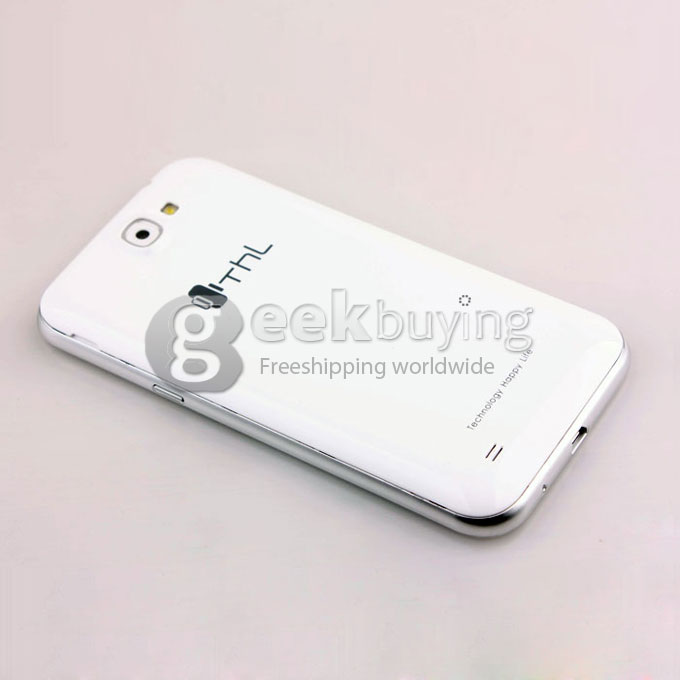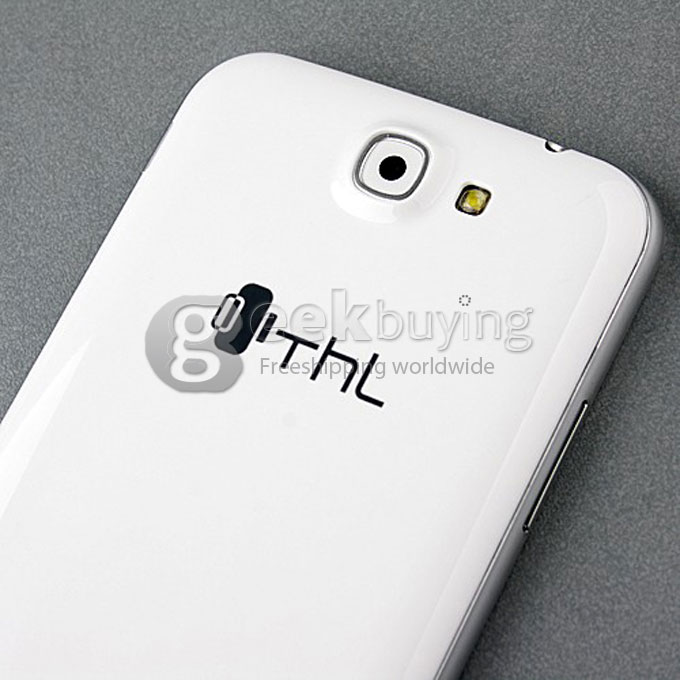 Rear camera ,the main camera ,8.0MP nearly as high as a digital camera .This is a big highlight of ThL W7 smartphone .At present ,the camera function of smartphones are more and more close to digital cameras .I think some people who like travelling can take a smartphone like ThL W7 instead of a digital camera .You can not only use ThL W7 to take photos but also can record videos with it .ThL W7 supports 720P HD video record .
In a word ,ThL W7 is a big screen smartphone and suitable for watching videos and playing games .