Nowadays all kinds of smartphones are in the market, people who want to buy cellphones have many choices . However, people do not know how to make a choice just because of more choices . Today I will share a smartphone I think good with you . It is Thl W6.
OK, let us first know its performance parameters. Thl W6 uses MTK6577 CPU based on Cortex-A9 dual core, which frequency is up to 1024MHz ;run with Android 4.0; has 1GB of RAM and 4GB of ROM; supports GSM850/900/1800/1900MHz and WCDMA850/2100MHz; has a 5.3inch IPS display screen which resolution is 960*540; has dual cameras ,front camera is 2.0 M pixels and the rear one ,the main camera is 8.0M pixels(I will show you the clear photos later taken by it ); has a battery of 2300mAh.Some more information will be introduced through the following pictures .
Here are the photos of Thl W6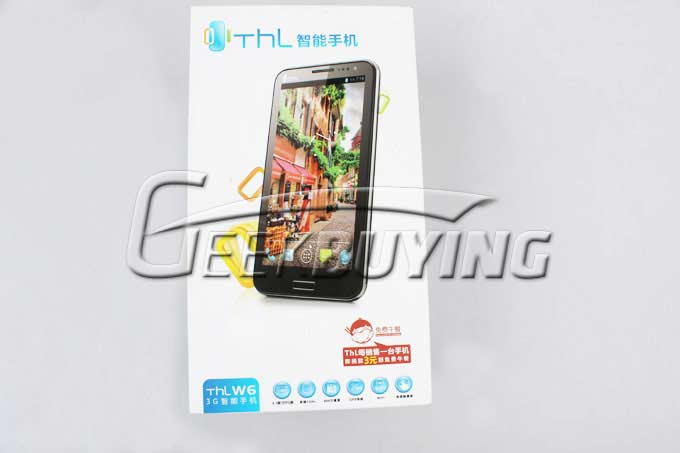 The box of Thl W6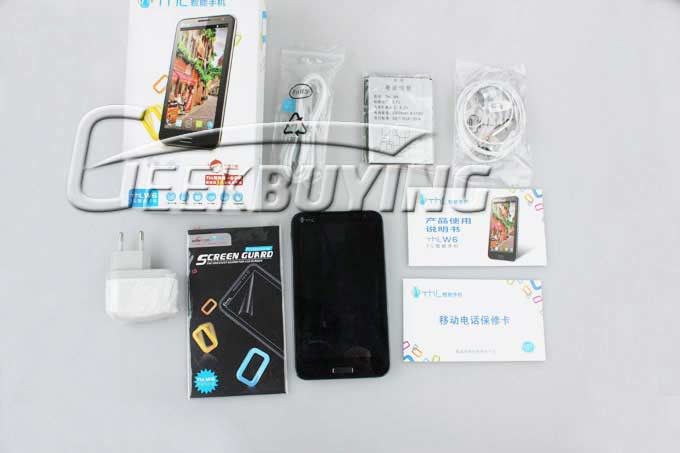 Fittings of Thl W6.A box, a USB cable, a battery, an earphone, a charger ,a screen guard ,a manual and a warranty card .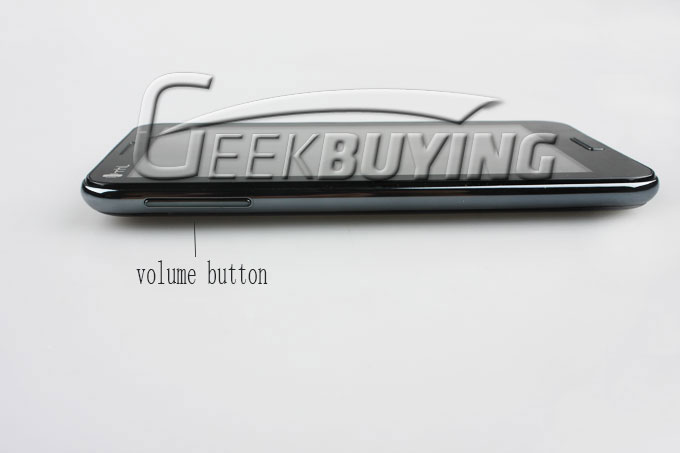 The length is 147mm .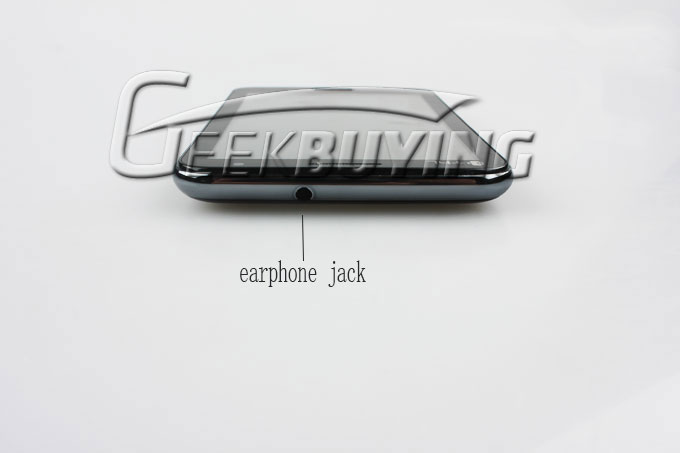 The width is 83mm and the height is 10.2mm .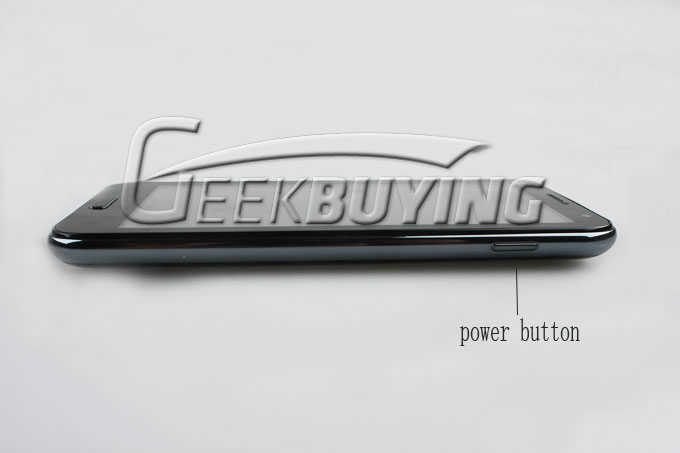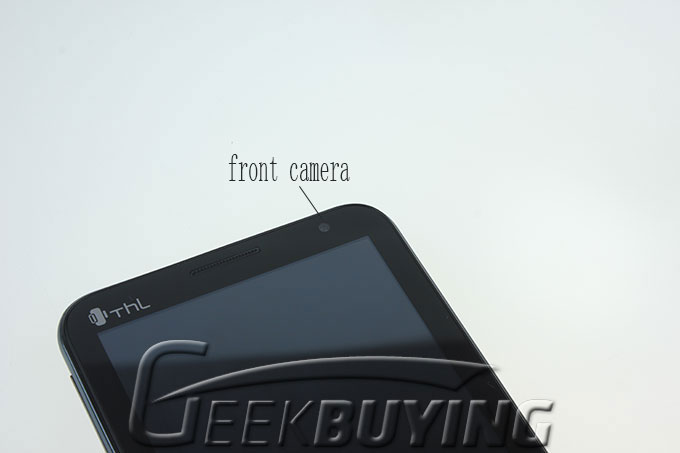 Front camera is 2.0MP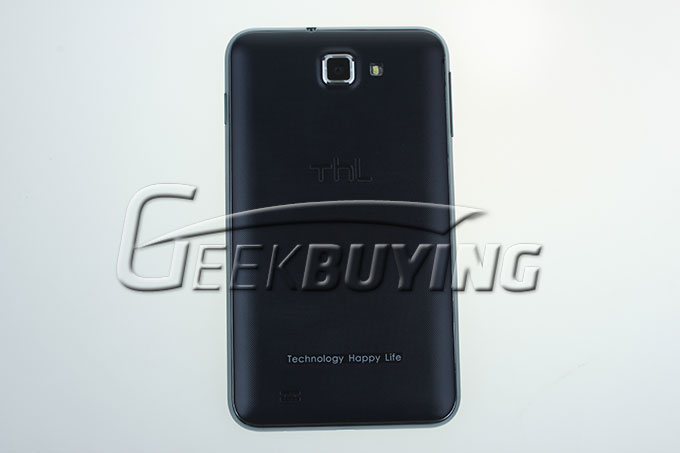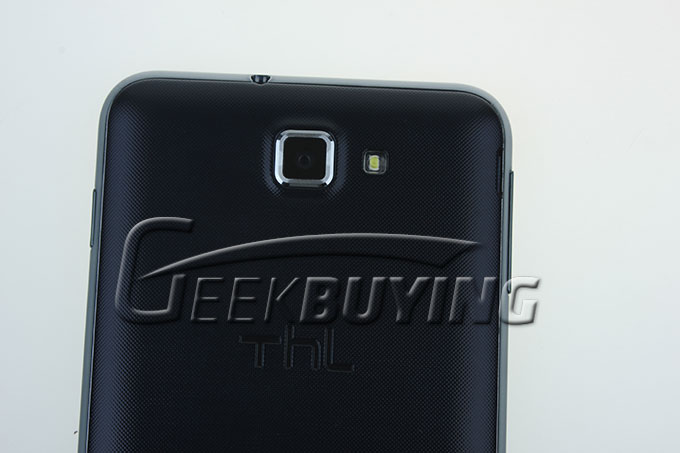 Rear camera is 8.0MP.

Next , we come to appreciate the pictures about the interface of Thl W6.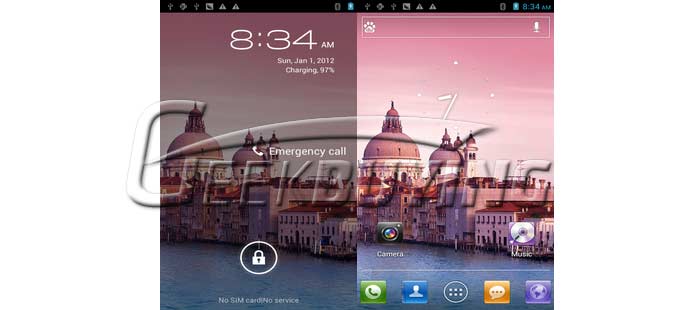 Before unlocking and after unlocking.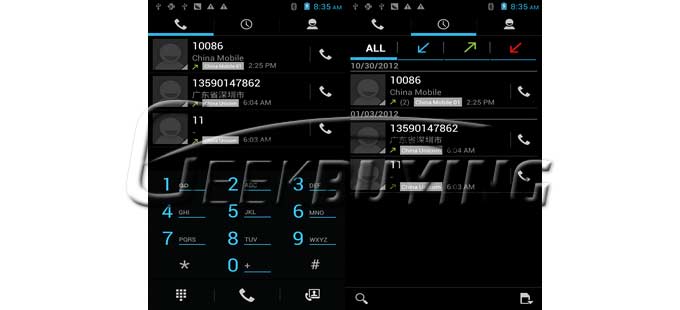 Phone dialer and call log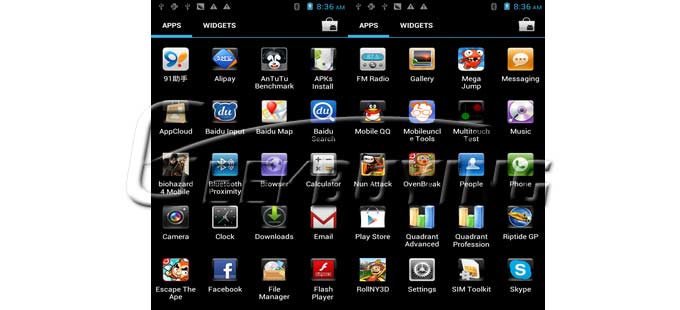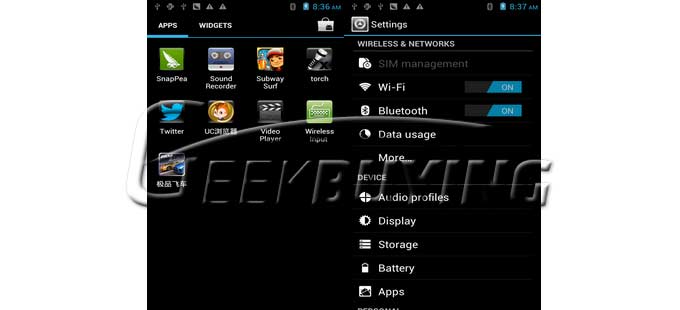 System information .

Next ,we'll see the pictures of website browsing .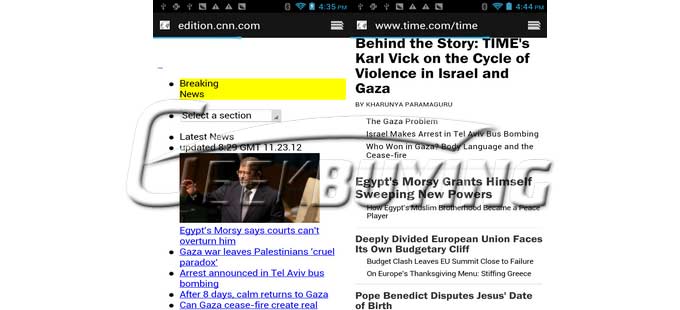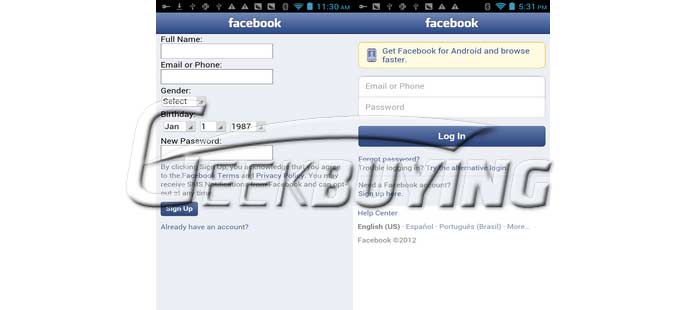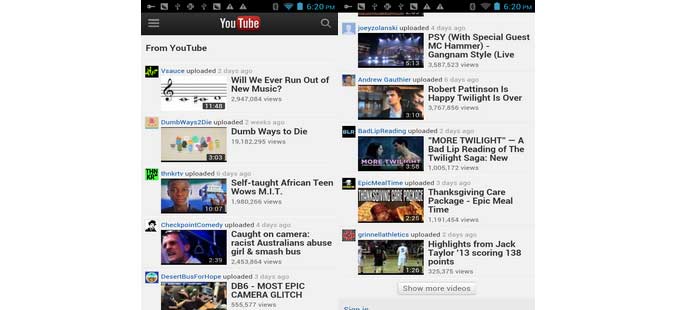 Facebook and YouTube are popular among internet users nearly all over the world .Of course ,you can also download clients of facebook and YouTube.Thl W6 supports 3G and WiFi.
As a smartphone ,video playing function is necessary .


"Survivor" is a popular reality show in the world .These are three screenshots of "survivor" This video lasts 42minutes .No matter how I drag and pause ,it played smoothly .
Playing game is an essential function too .


Trial Xtreme ,a popular and exciting game among many young people ,is a good tool to test the performance of a smartphone .In the whole test , Trial Xtreme ran smoothly .I'm pleased with the test result .


OVEN BREAK is a popular and interesting game too .It ran smoothly too .
Finally ,let's look at the AnTuTu test results.


5149 is a high score in smartphone which can meet most of the needs of us .

Smumary
Thl W6 has a screen big enough which makes the video picture more wonderful .Thl W6 is a good choice for users who love watching movies .The battery capacity is big enough too .Power consumption is always a problem of smartphone .2300mAh is big capacity among smartphones .In the case of other aspects ,we can know it's good through the pictures above .In my opinion ,Thl W6 performs good .