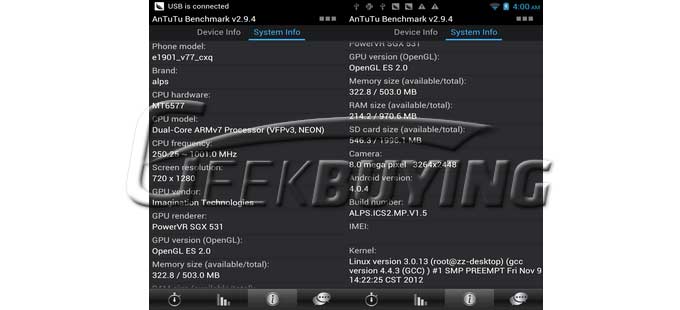 Nowadays ,all kinds and of smartphones appear in the market ,consumers who want to buy cellphones have more and more choices .However ,everything has two sides .More choices ,more difficult to make a choice .Today ,I'll recommend a smartphone to you and let's see how the smartphone performs .This smartphone is alps N7300.
As before ,let's take a look at the performance perameters of N7300 smartphone .
N7300,run with MTK6577 CPU based on Cortex A9 dual core which frequency is 1.0GHz,uses Android 4.0 operating system ;has a 4GB of ROM and 1GB of RAM ;has a 5.7inch TFT touch screen which resolution is up to 1280*720 and screen color is up to 16000K ;dual cameras ,front one 0.3MP and back one 8.0MP ;supports videos of 720P record and play ;supports TF card extend up to32GB ;supports GSM 850/900/1800/1900MHz and WCDMA800/850/1900/2100MHz.More detailed information will be introduced with pictures .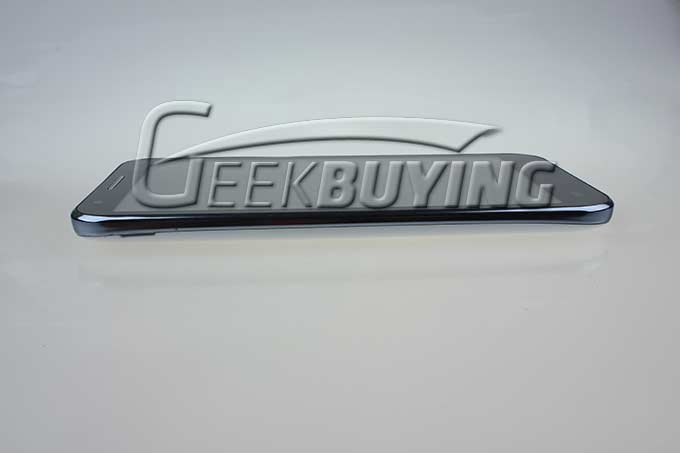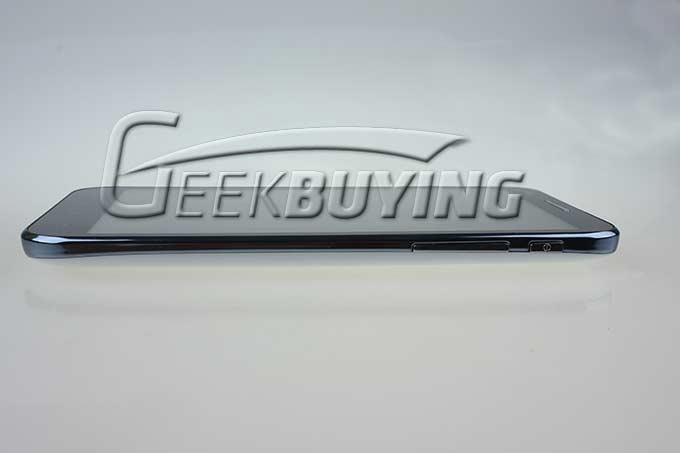 Left is volume button and right is power button .
Micro USB port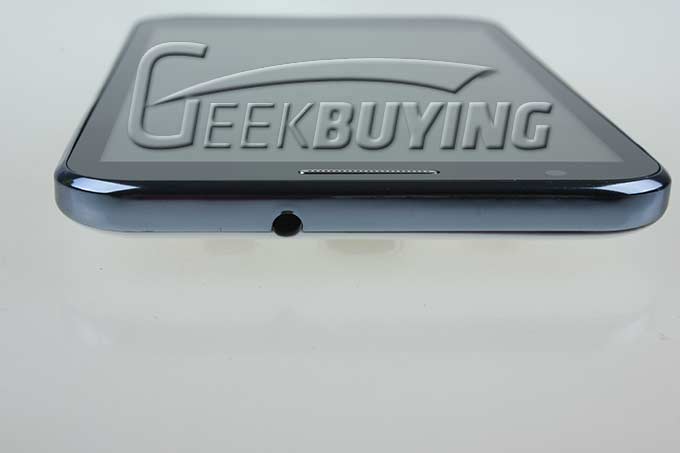 3.5mm earphone jack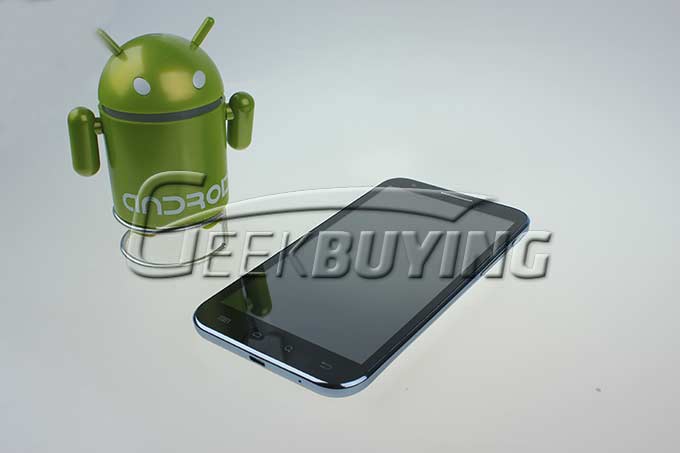 Seeing from 45 degree angle
The back of N7300.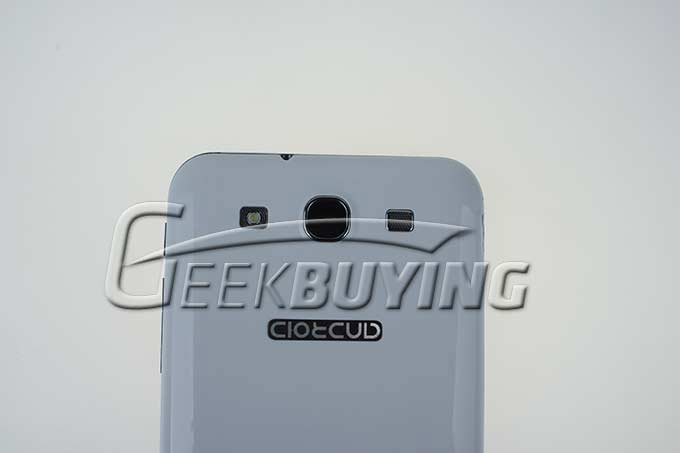 Back camera is 8.0MP.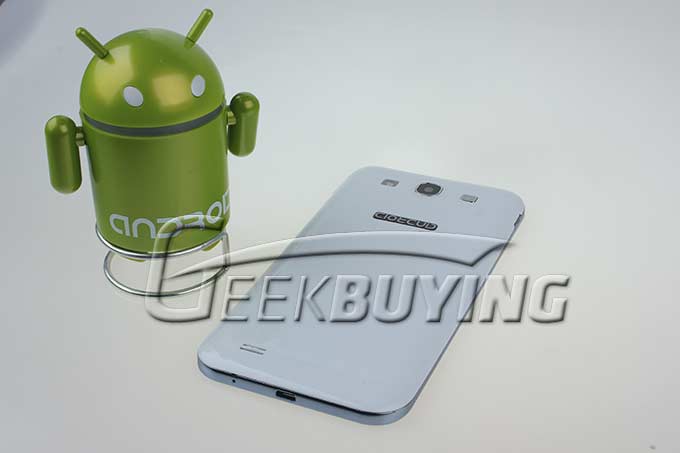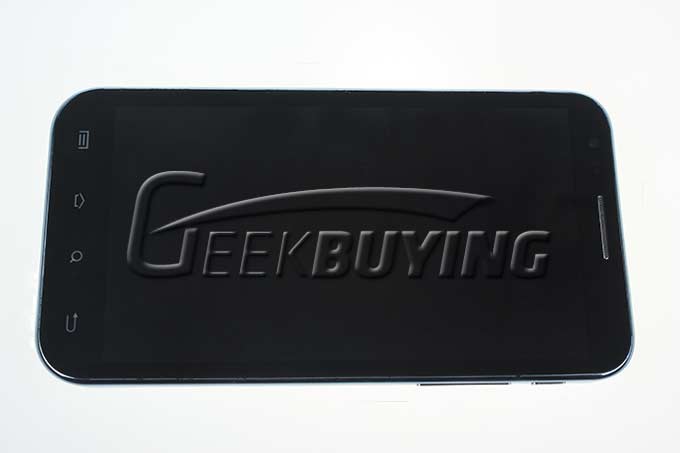 N7300 has a screen as big as 5.7inch and its resolution is 1280*720.I'm sorry that I hadn't cleaned the screen before I took photos .
Next are interface pictures .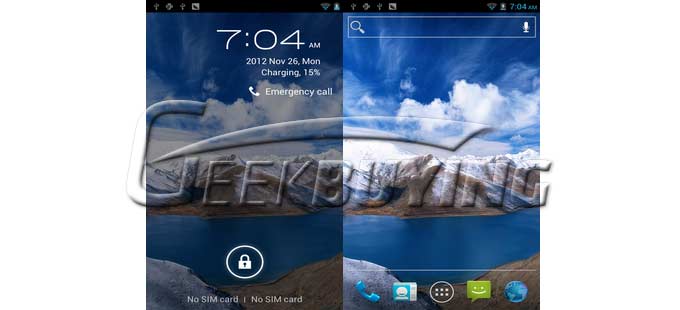 Before unlocking and after unlocking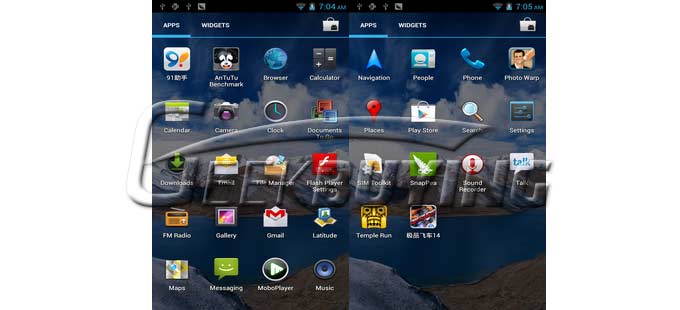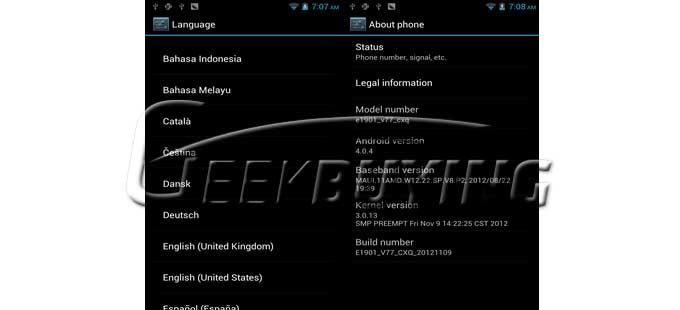 N7300 supports multi languages .From the three pictures above ,the interfaces of N7300 has no differences from other Android smartphones .
Then let's look at the pictures of website browsing .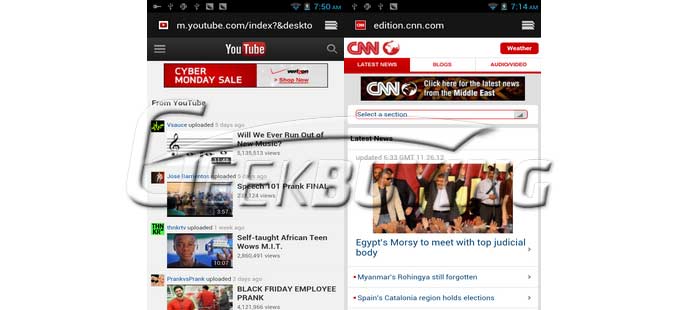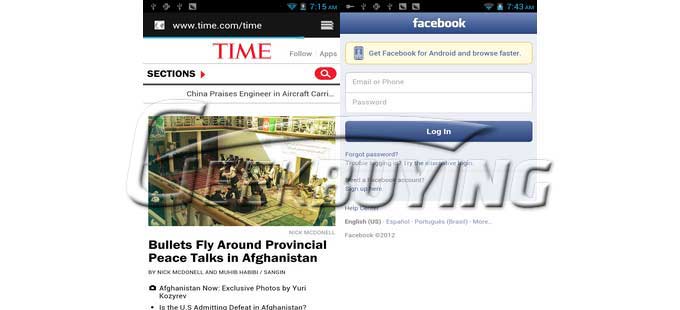 To see the pictures more conveniently ,I got two pictures together .Website browsing is a necessary function .Some popular websites such as facebook and youtube can be replaced by their clients .
Next are video screenshots .

Video playing is another important function of smartphones .This video lasts 42minutes .No matter how I dragged and paused ,the video played smoothly .With 5.7inch display screen and 1280*720 resolution ,you can have a good experience when seeing movies .
Now ,let's have a look at the game function .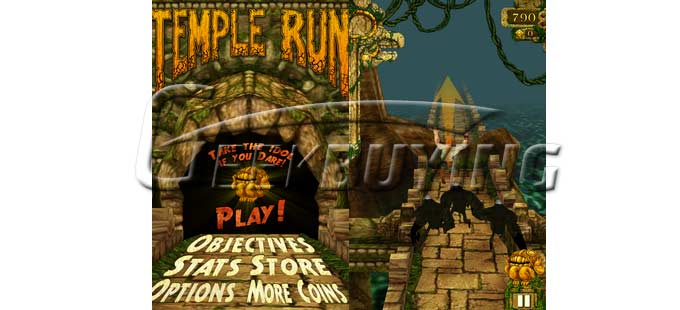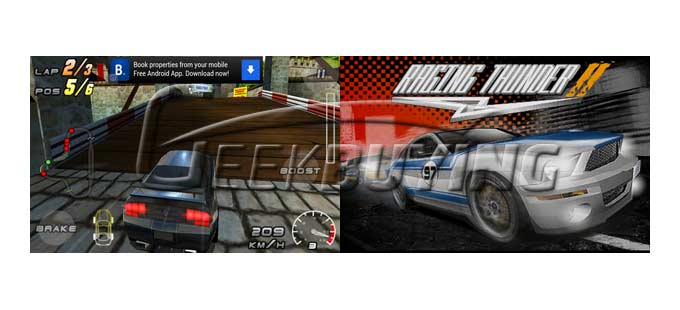 TEMPLE RUN and RAGING THUNDER are two popular games which were loved by many smartphone users .But smartphones of low performance can support them .Fortunately ,users of N7300 can enjoy these two games .Its big screen make the games more wonderful .
Next are pictures ofAnTuTu test .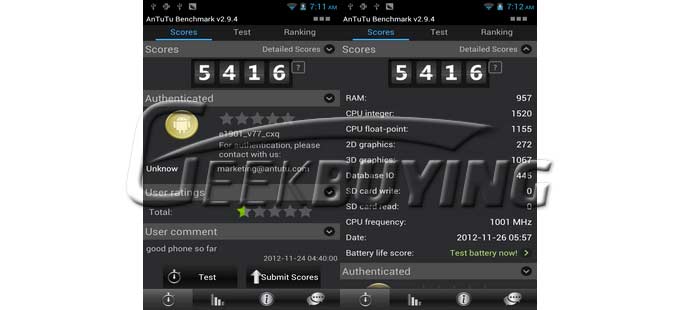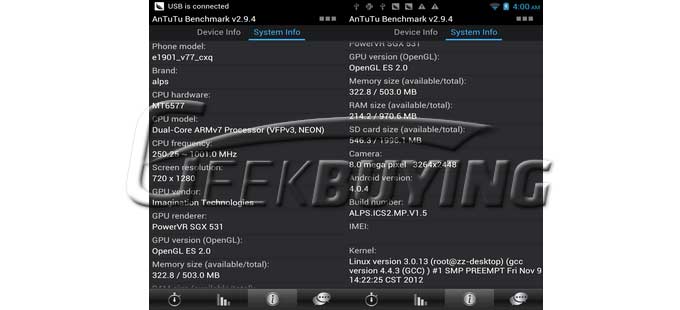 Relatively ,AnTuTu test is the most objective method to evaluate the performance of a smartphone .We can see the detailed information about N7300.A smartphone of 5416 scores can meet most of the needs of the users .So this is a high score in smartphone .