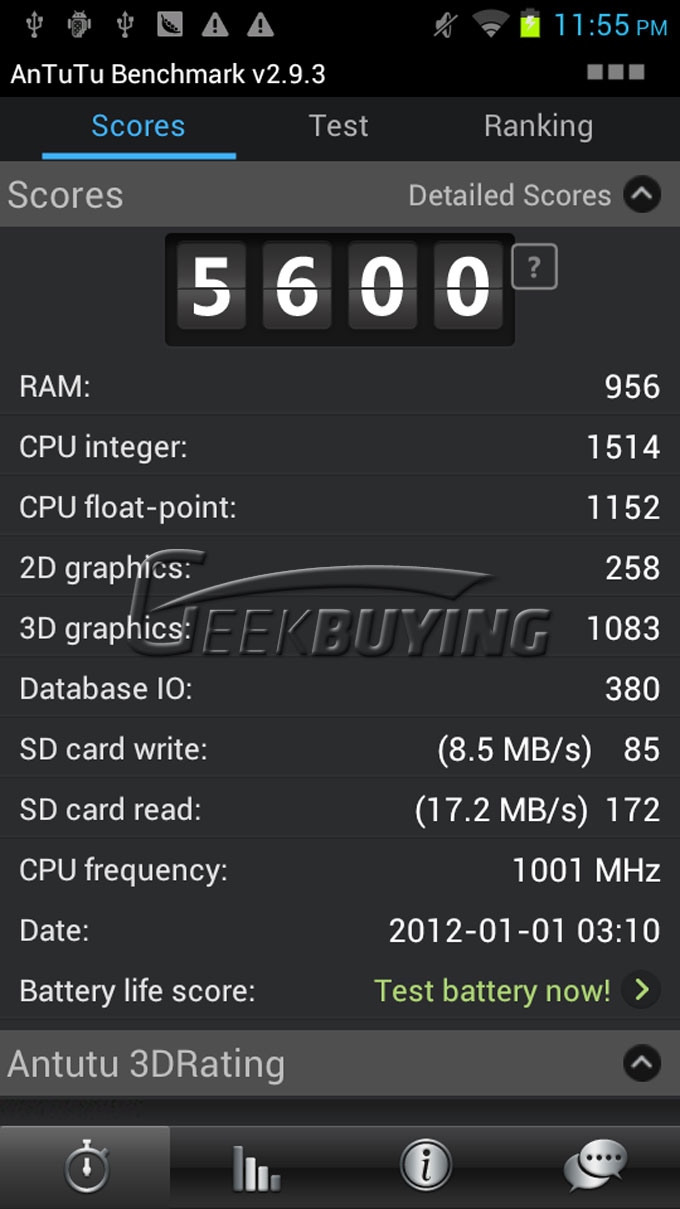 MTK6577 processor CUBOT-A8809, based on the Cortex-A9 core, clocked at 1.0GHz, equipped with Android 4.0 operating system; 4.7 inch IPS screen, support for 5-point touch, resolution 960 * 540, dual camera, rear cameramain camera, 800W pixels, support video chat, support WIFI and WCDMA 3G Internet mode, backward compatible with GSM, with USB interface, 3.5mm earphone interface, support TF card expansion, 2500mAh battery capacity.
Photos of CUBOT-A8809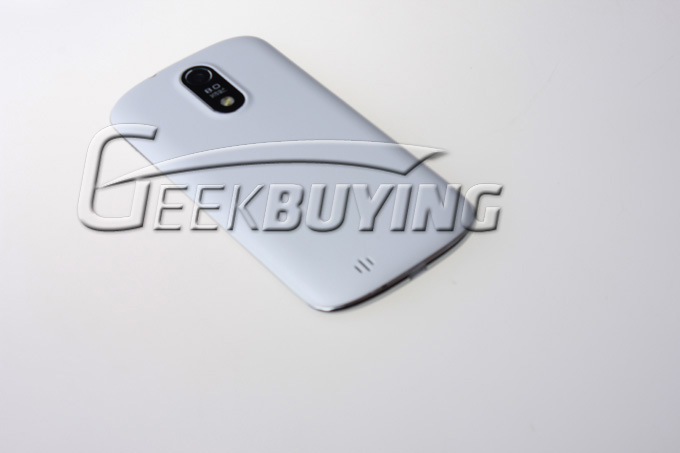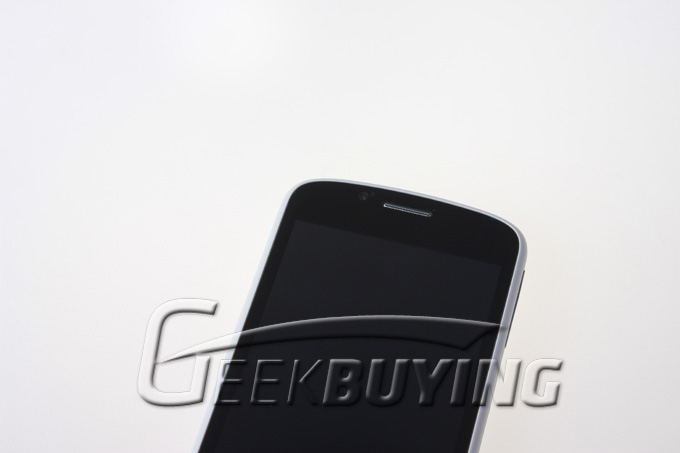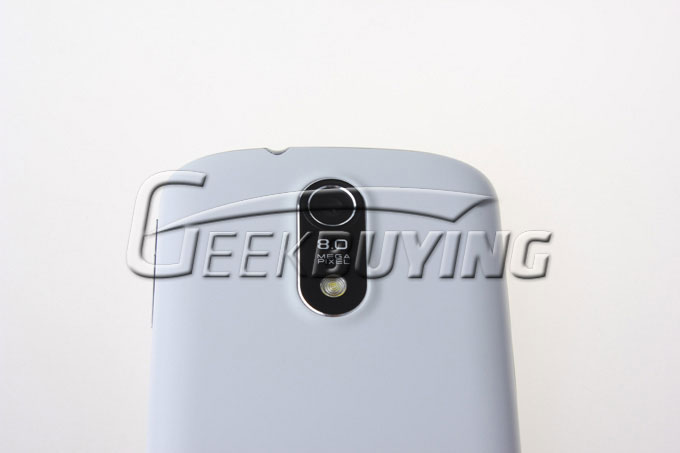 Dual camera, rear camera main camera, pixel 800W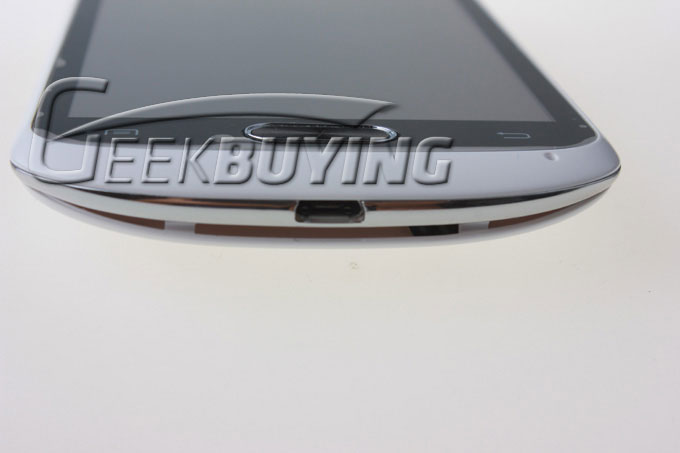 USB interface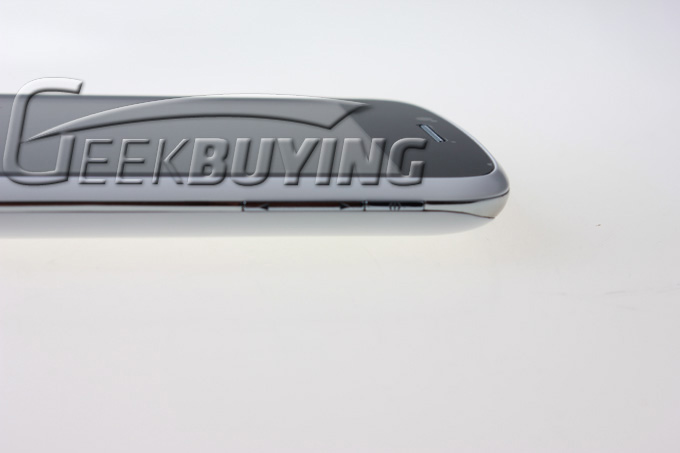 The button with arrow on the left is volume keys,the one on the right is power button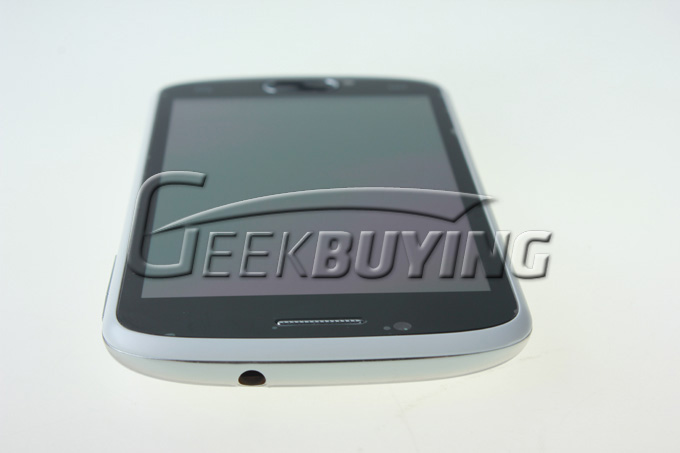 earphone interface
Interface pictures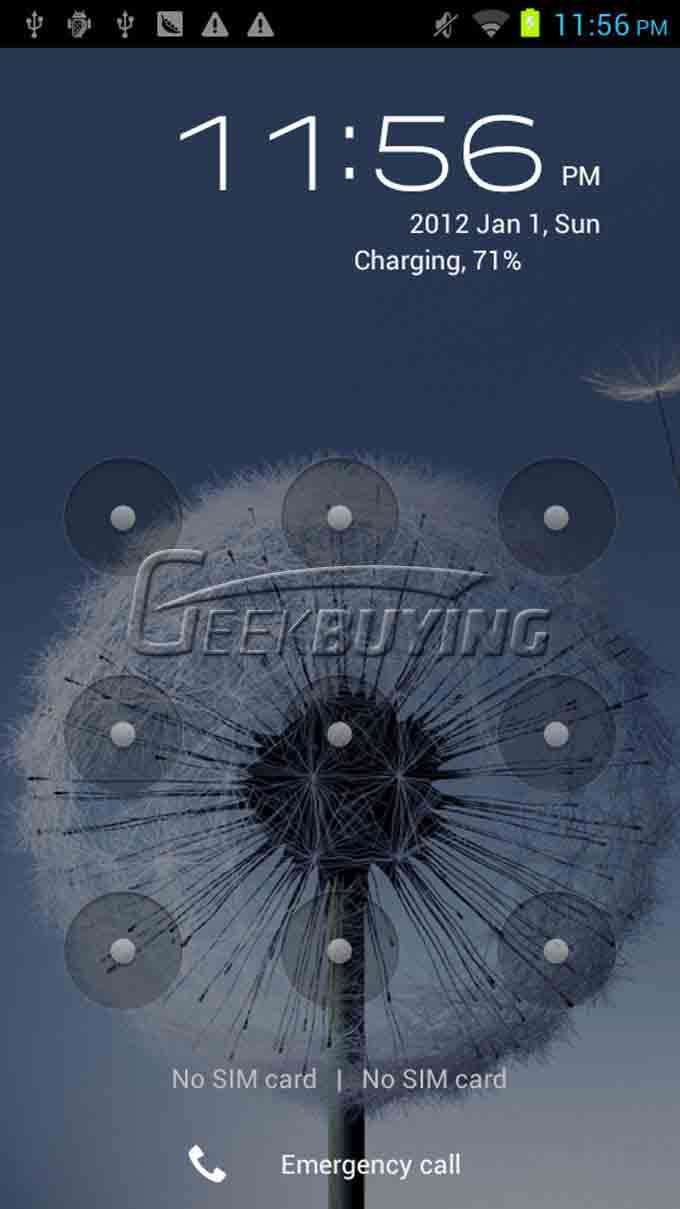 Beforf unlocking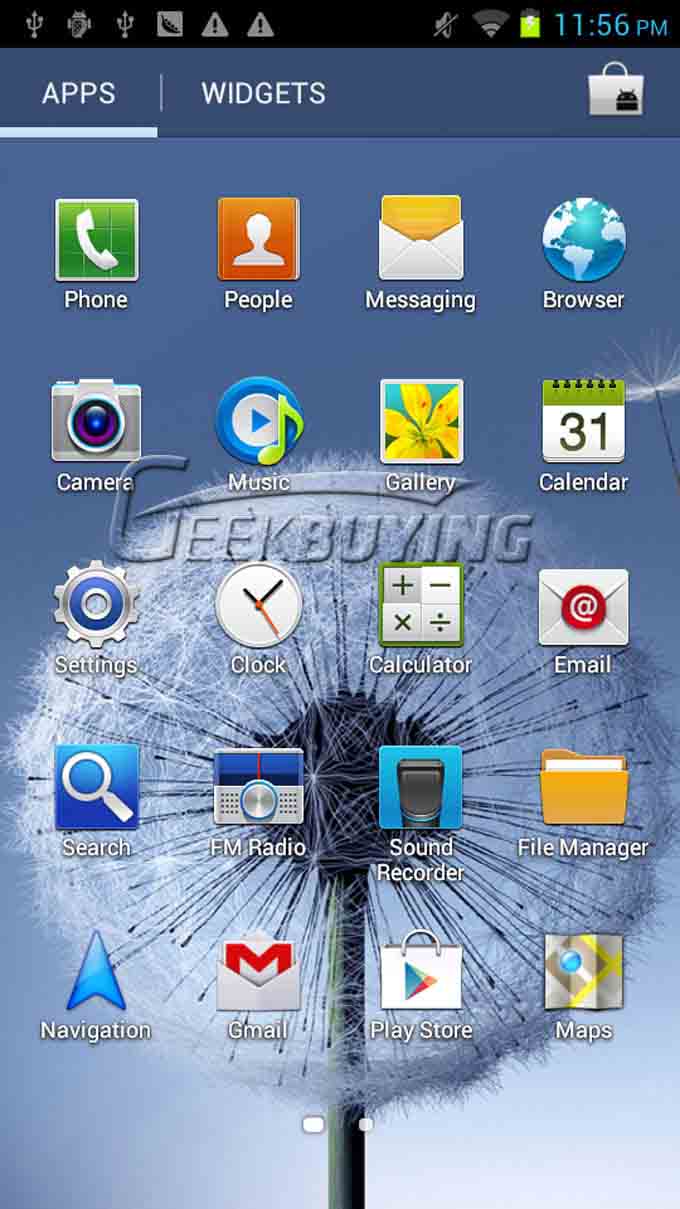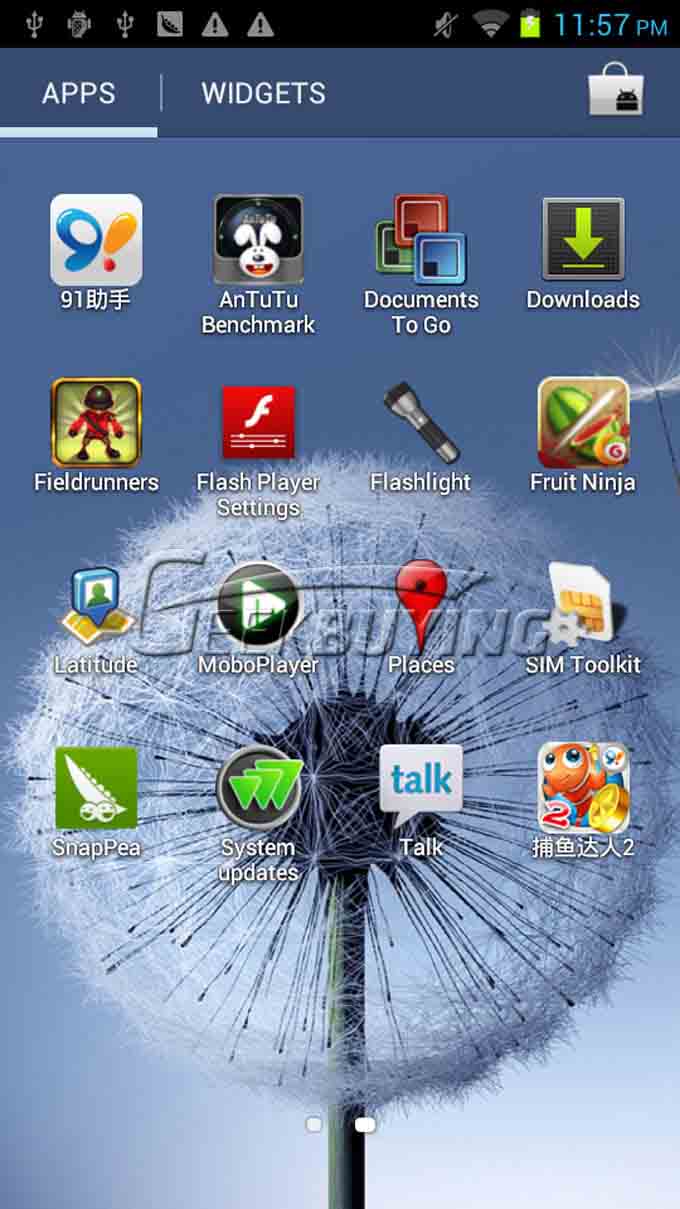 System information
Vedio experience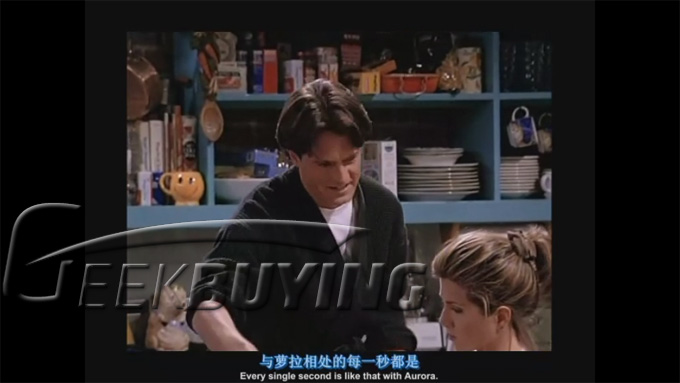 The vedio has a capacity of 200.5M and lasts 24 minutes and 38 seconds.It plays very smoothly.No matter how I draged and pause,its performance was OK.In the case of the larger and longer vedio,it's to be tested.
Game experience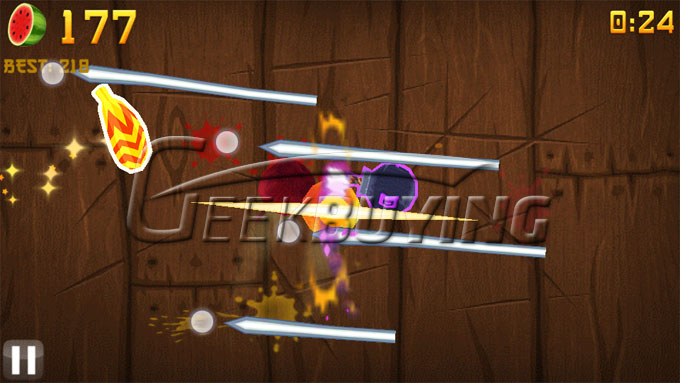 Fruit Ninja, a very popular game,like the vedio experience,it ran smoothly too.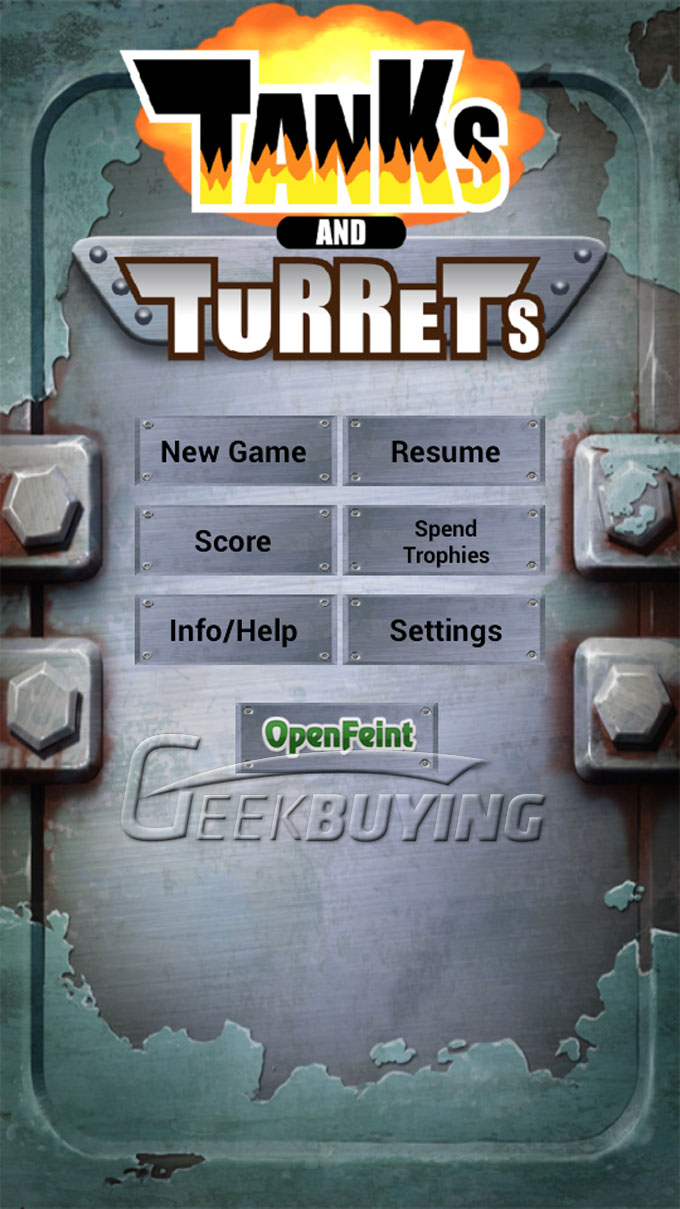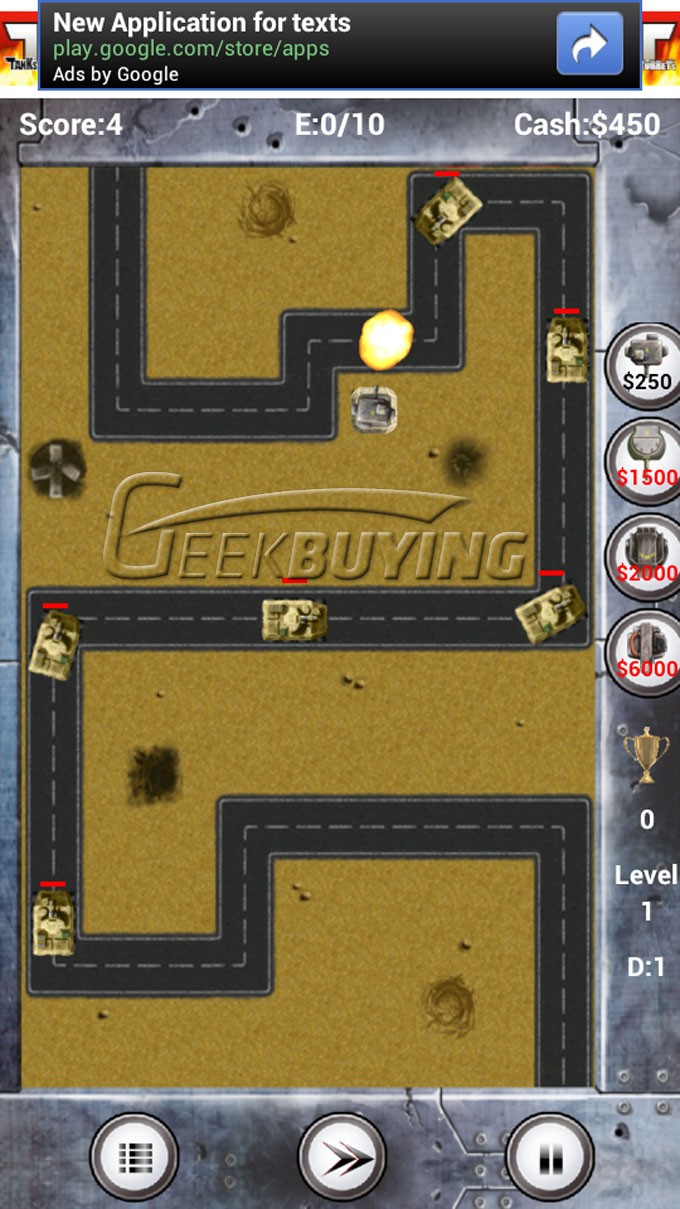 Tanks and Turrets is another popular game.Maybe its capacity is not big enough to affect the speed of the phone.The phone still played smoothly.
Application software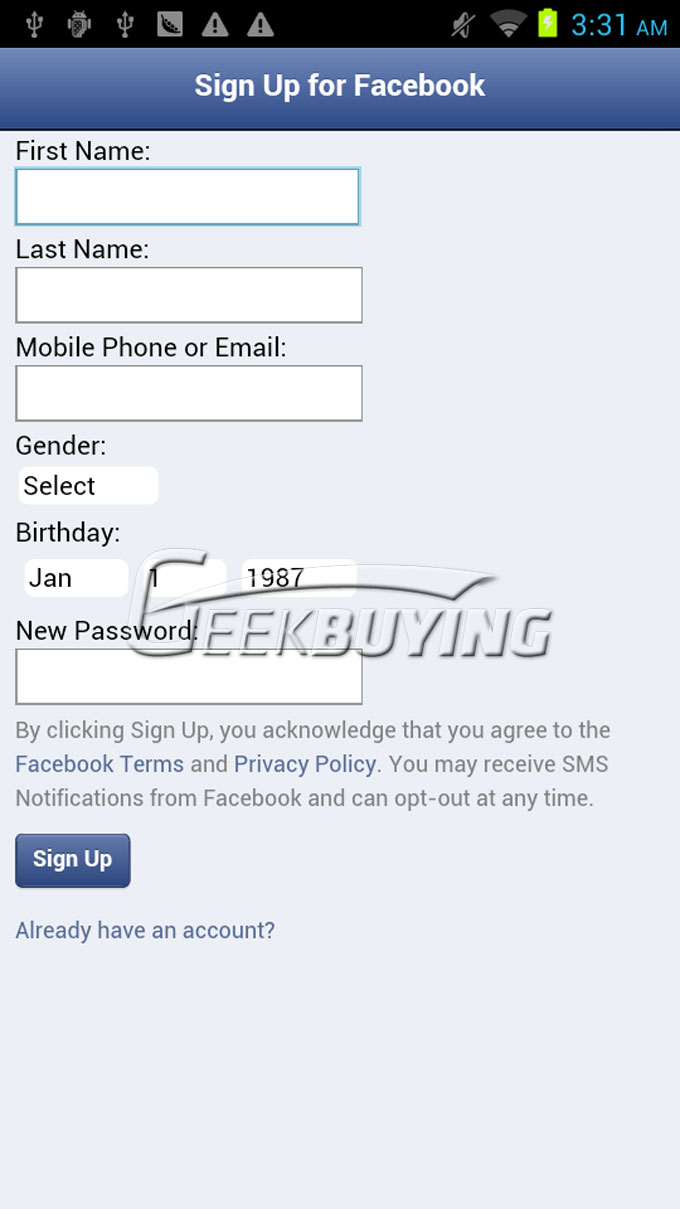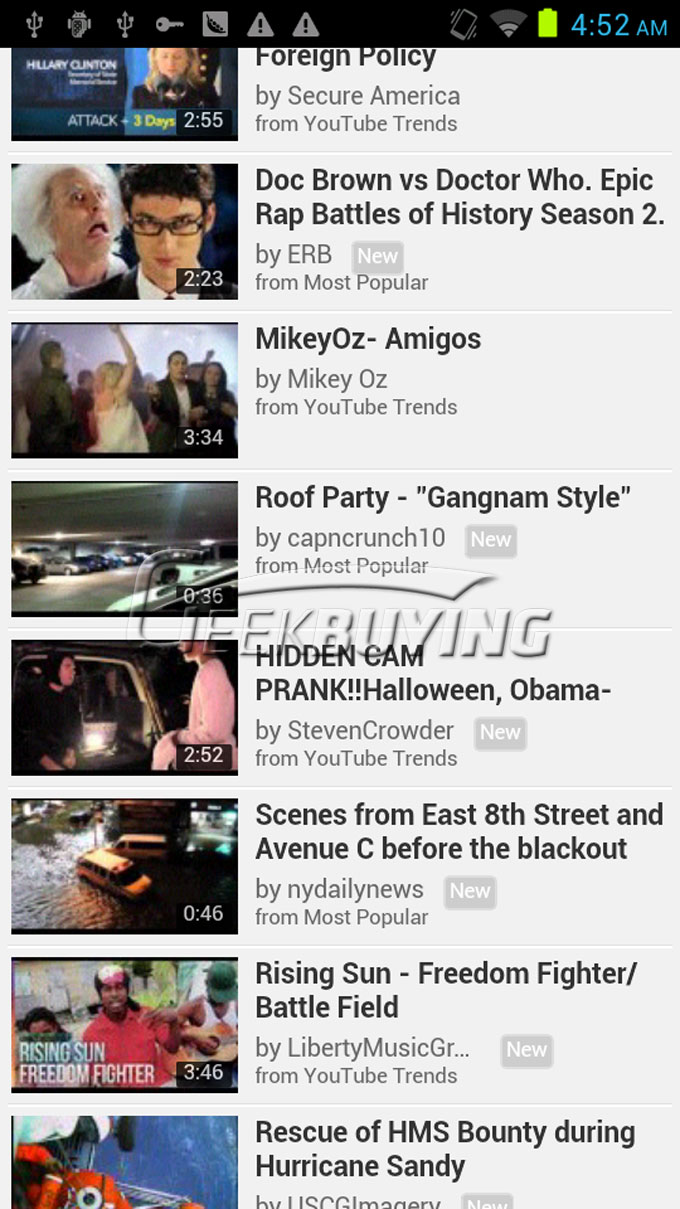 Not only the young people like facebook and youtube,but also many aged peole like them too.The phone meet these two needs of the people.
Test scores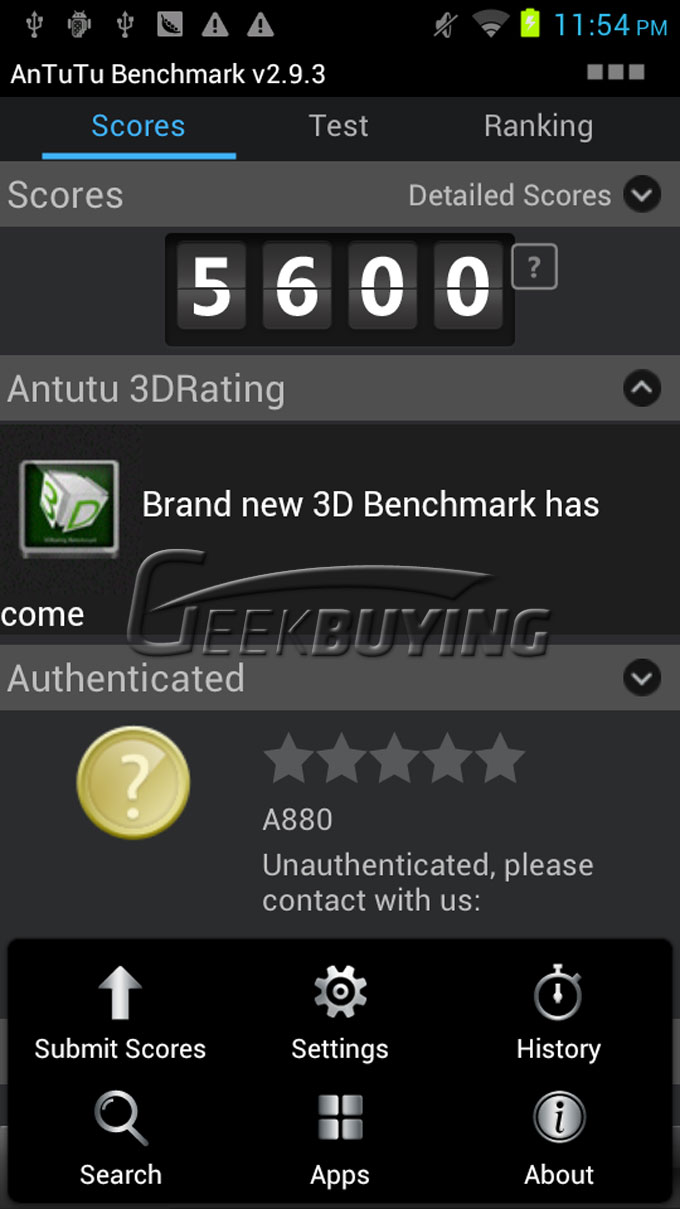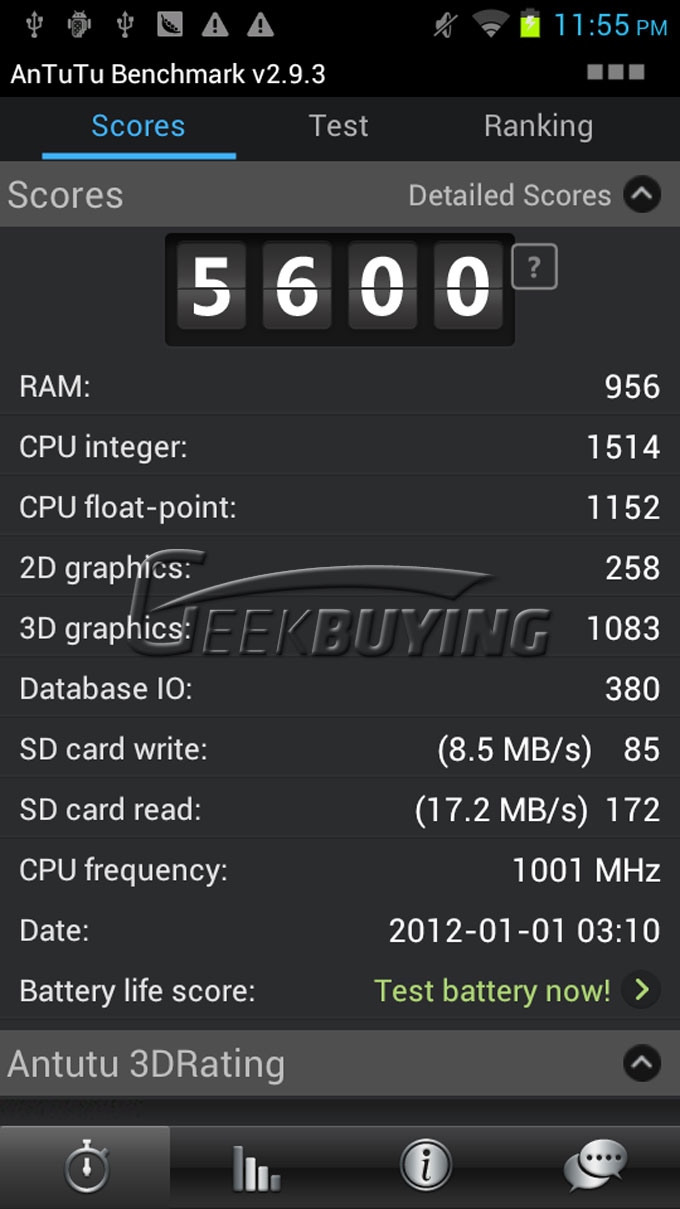 If a man may lie,,the machine is absolutely honest.AnTuTu Benchmark is a software testing the performance of the Smart phone and Tablet PC.The software has its defects and cannot reflect the true results,but it's relatively objective.Compared with the Tablet PC,5600 is not a high score,but its good enough in the Smart phone and can meet the needs of the most people.
Summary Overall,the CUBOT-A8809 felt good.Whether the machine palyed music,movie or games,it ran very smoothly and it had no problem to under two tasks at the same time.But every thing is not perfective including the CUBOT-A8809.Its cooling function is bad.After I play game for e few minutes, my hands felt very warm,maybe I should say I felt hot.But the heat problem has been a common problem in smart and tablet PCs.Even the cooling function of the famous iPhone is also very bad.Perhaps,this problem will be solved in a short future.