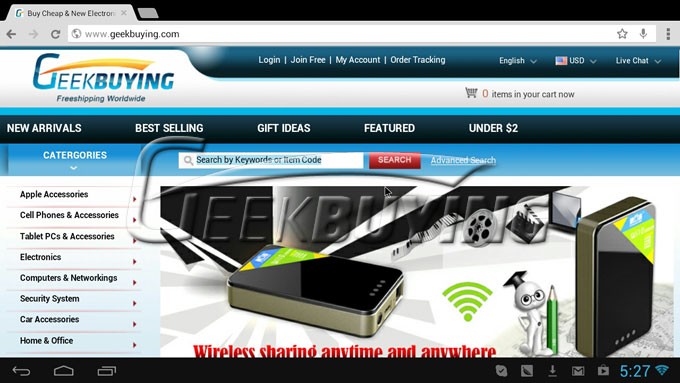 H300,a TV Box mini PC ,is equipped with Allwinner A10,based on ARM Cortex-A8 with main frequency 1GHz ;1GB of RAM and 4GB of ROM ;Android 4.0 operating system ;a camera ,0.3MP,support skype video chat ;supports 1080P pure handware decoding ;has three methods of video output ,HDMI V1.4,VGA and CVBS.Other more detailed information about H300,will be introduced by pictures .
Let's look at pictures of H300.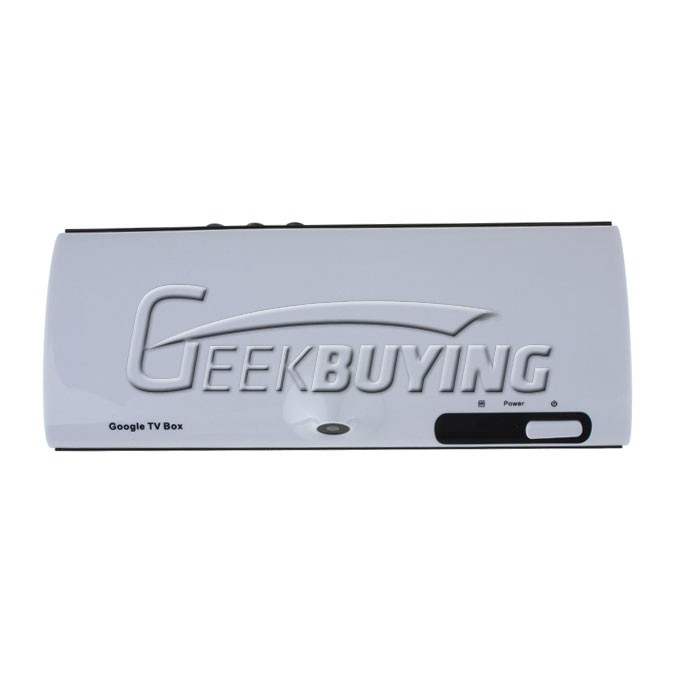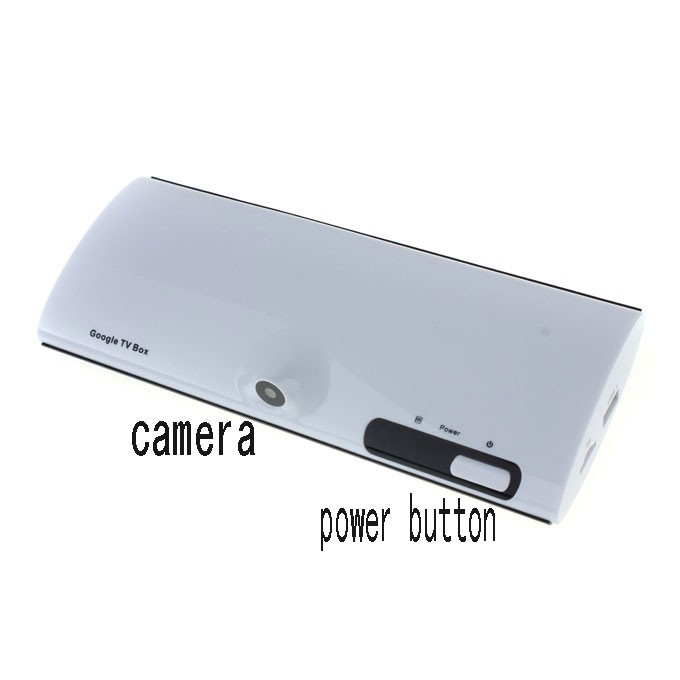 Few TV Box mini PC has camera, but H300 does ,so users of it can video chat .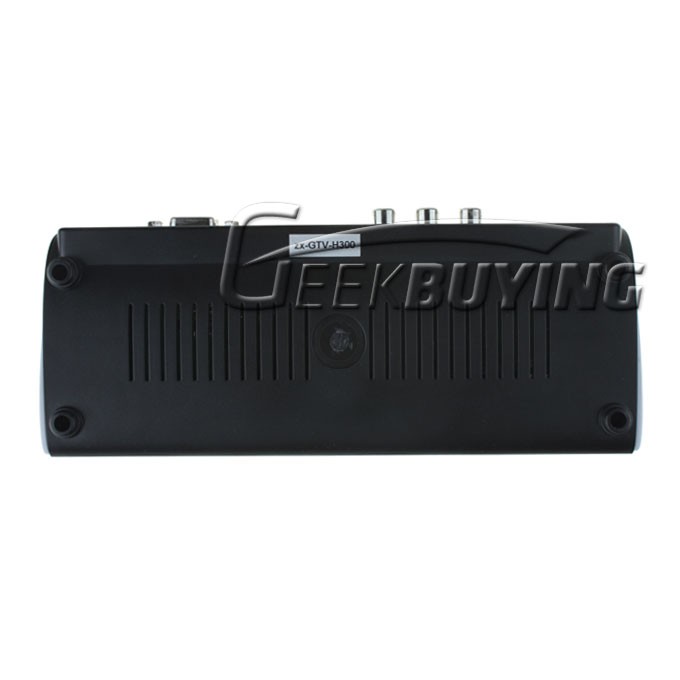 The button of H300
One side of H300.H300 supports TF card and USB disk .There are two USB interfaces on its back ,so altogether three USB interfaces .Nomatter files online or local files can be opened .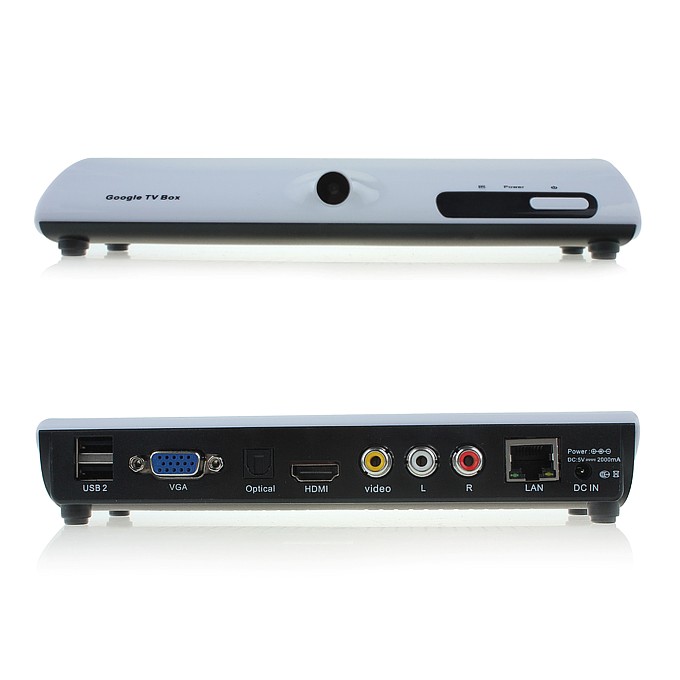 We can see many interfaces.VGA HDMI and video are interfaces to play video .These three interfaces mean three methods of playing video .You can choose any one of them according to your TV set interfaces.Anytime you connect H300 HDMI interface to your TV set HDMI interface ,the system will choose HDMI as the way of playing video .Of course you can also change another way ,such as VGA or AV .It's simple to switch the mode of playing video because you only need to press a button on your remote control .
On its back ,we can see LAN interface ,which indicate that H300 can be connected to Ethernet .Actually ,users can choose WiFi to surf the internet too,but you need a wireless router.
After its appearance ,we look at its interface .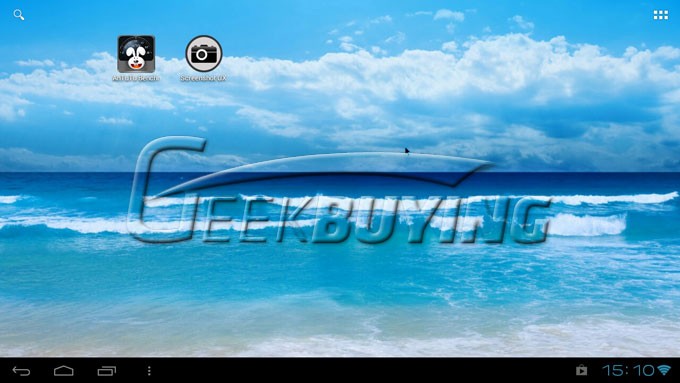 We can see the home of the interface is simple and elegant .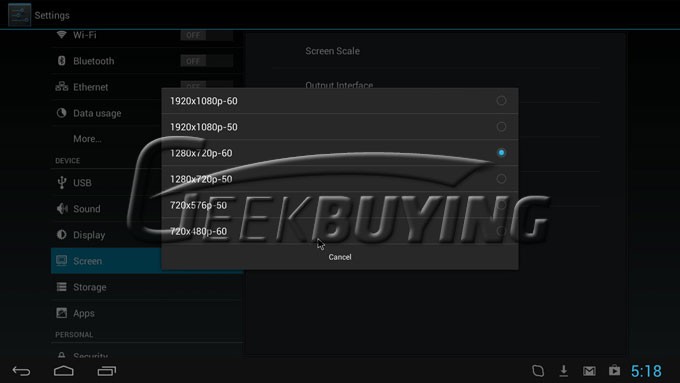 H300 supports videos of 1080P.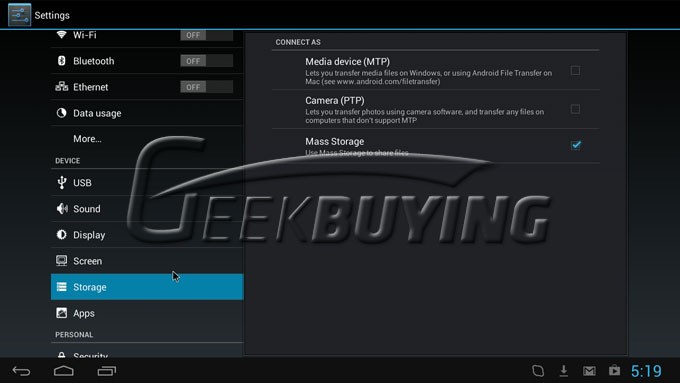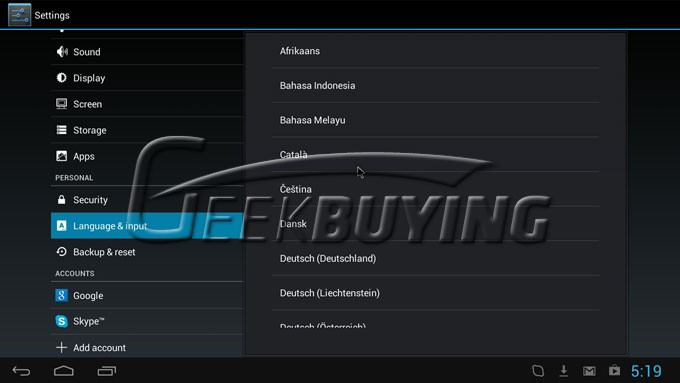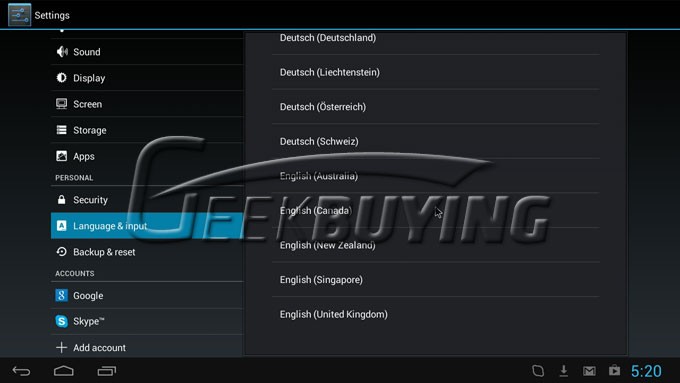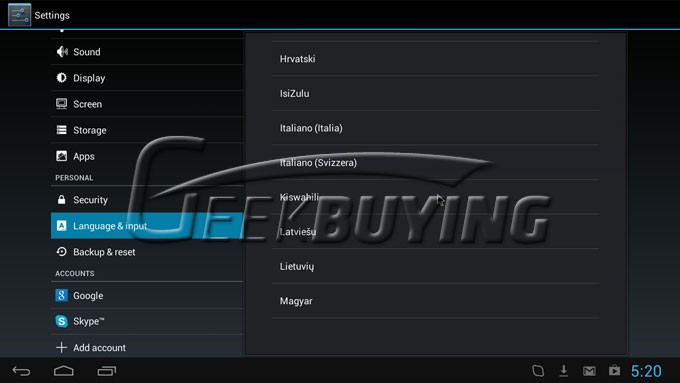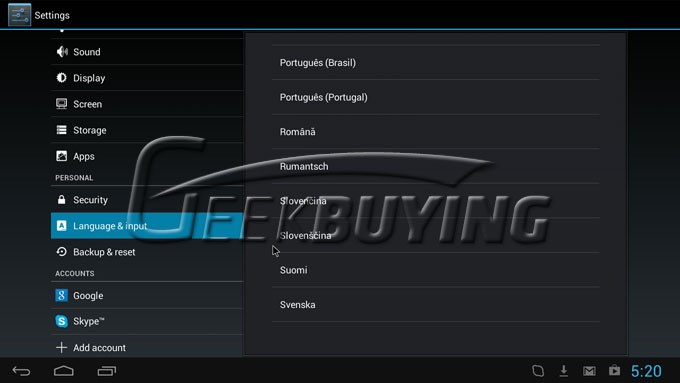 H300 supports multi languages .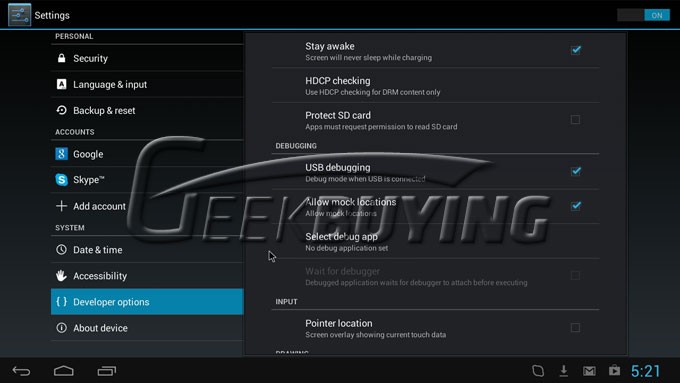 Now it turns to the applications software.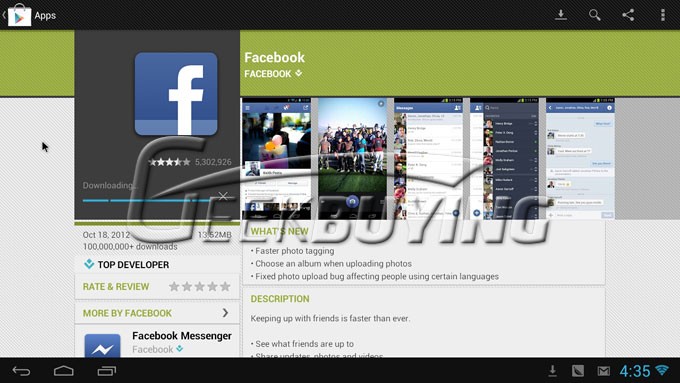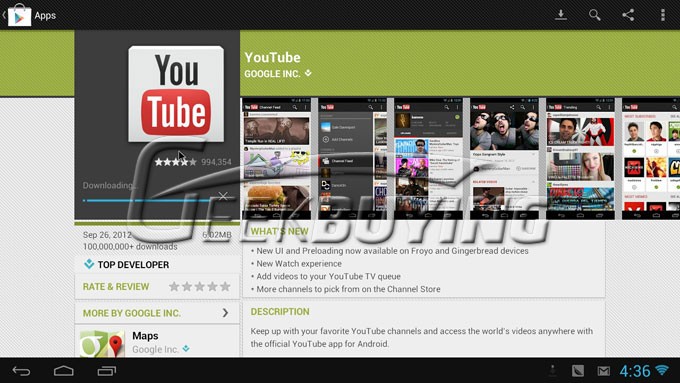 Facebook and YouTube are known by almost all internet users .They are popular among young people even many aged people.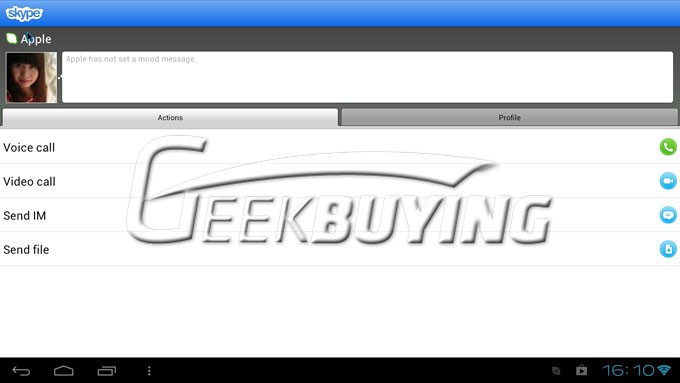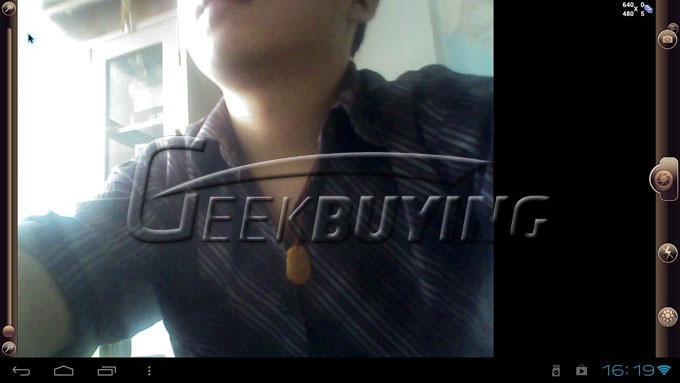 Chat software are also necessary for people .Equipped with a camera ,H300 supports video chat.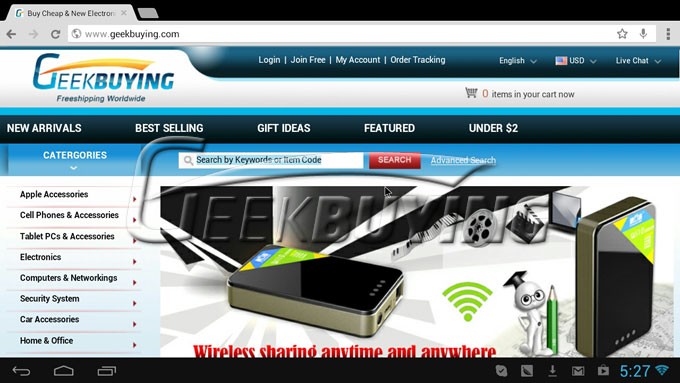 Web browsing is also an important function .
Summary Compared with other mini PCs ,H300 is a little bigger .Most of similar products is as big as a USB disk .But H300 has more functions .The interfaces on it can prove it .One highlight of H300 is the camera .We know a TV set itselt doesn't have no cameras,the appearance of H300 solved this problem .Friends like video chat must be satisfied .Watching movies online or downloaded through a TV set with a big display screen and H300 must be very exciting and wonderful .
H300 Shopping link:
http://www.geekbuying.com/item/H300-Android-based-TV-Set-Top-Box-A10-1G-4G-with-camera-white-312432.html