Mastering the GPD WIN 4: A Comprehensive Guide to Advanced Gameplay
Q: How to adjust the TDP power consumption equipment?
A: Please use the "Motion Assistant" provided by the system, which contains several system optimization tools, as the following picture shows.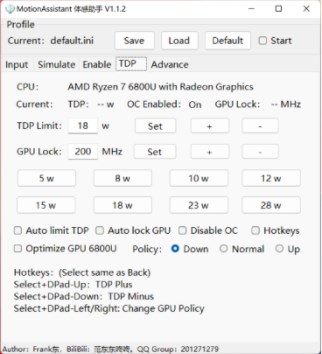 Q: How to turn the keyboard backlight on or off?
A: The keyboard backlight can be enabled by pressing the Fn + Space key combination. The keyboard backlight is turned on by default and stays on, and the brightness is divided into two levels. Therefore, assuming that the keyboard light is in the off state, pressing the key combination three times in sequence means the keyboard light is weak, the keyboard light is intense, and the keyboard light is off.
Notice: The backlight of the keyboard will consume power, so it is recommended to turn it off during the day.
Q: When my WIN 4 system is broken, I don't know how to re-install the system, how can I implement the "one key recovery"?
A: "One key recovery" is available, you can follow the steps below:
Step 1: Turn off the device, press the "power key" while booting, and press and hold the "Tab" key.
Step 2: Click "Start" to recover the factory system, and click "Exit" to exit the function. The restoration process is shown in the figure below. You need to wait for about 15 minutes. After the completion, it will restart and enter the system automatically.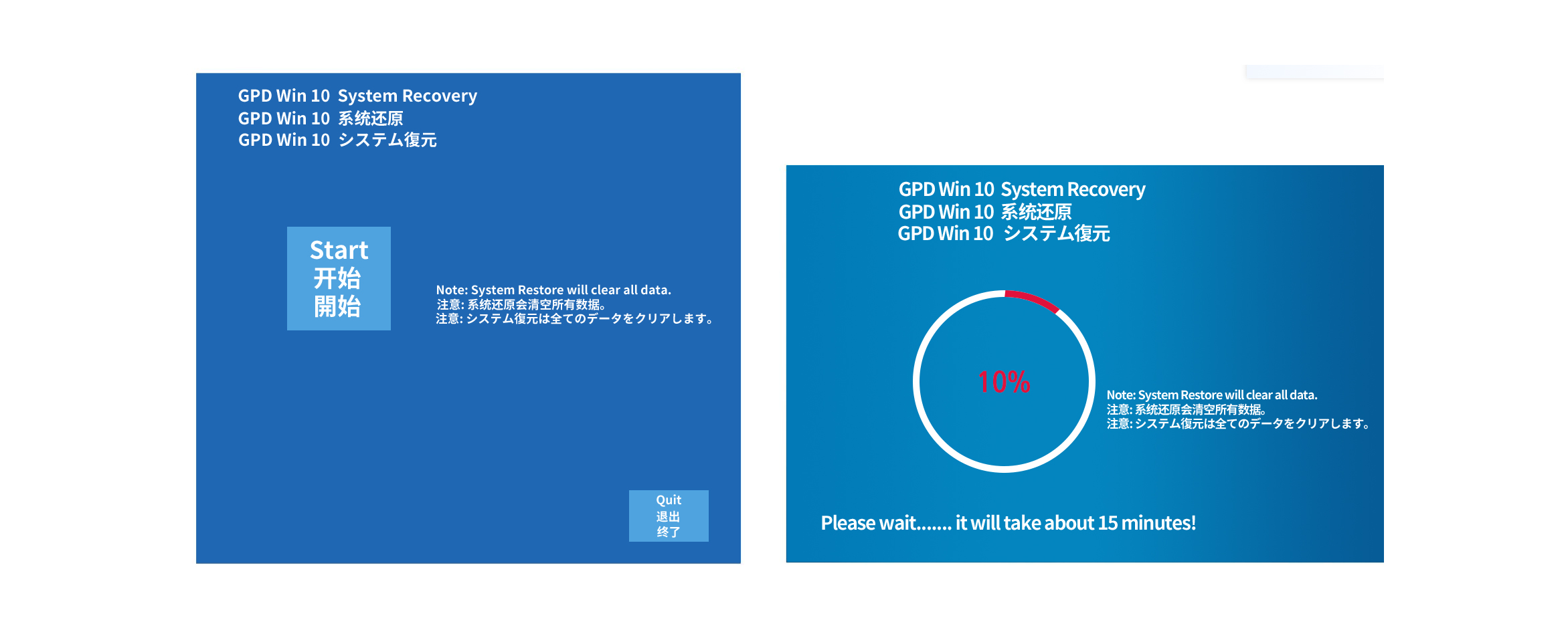 Caution:
When recovering, the power must be kept above 50%, or plugged into the charger; the power below 50% will not be able to recover.
The system recovery will clear all data on the C drive. Please back up important files in advance. The recovery interface supports touchscreen and mouse operations.
Keyboard Function Key
Blue characters in the device keyboard are defaulted in the hot key mode, intended for executing common tasks easily through combination with the Fn key.