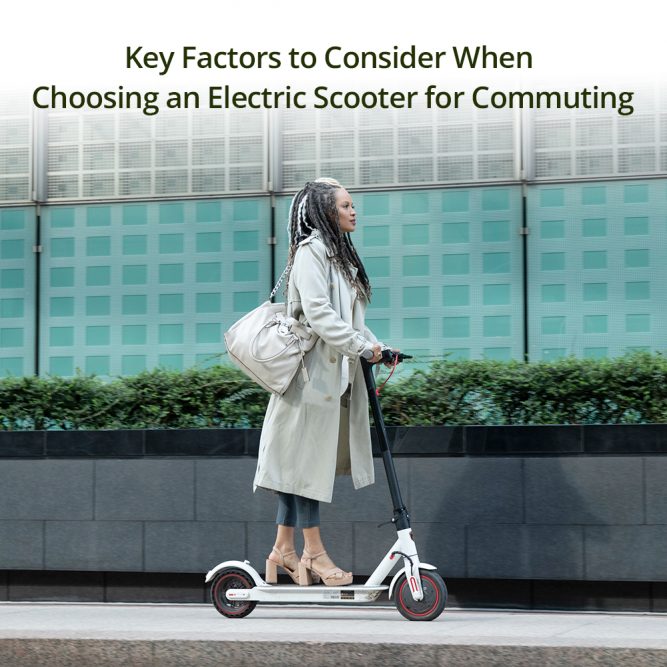 Electric scooters are a new way to travel short distances. They are affordable, convenient, and environmentally friendly, so they are becoming more and more popular among city commuters. Compared with cars, electric scooters are more flexible and less susceptible to traffic factors, many commuters choose to ride electric scooters for daily work. So what factors should you consider when choosing the right commuter scooter?
Comprehensive Performance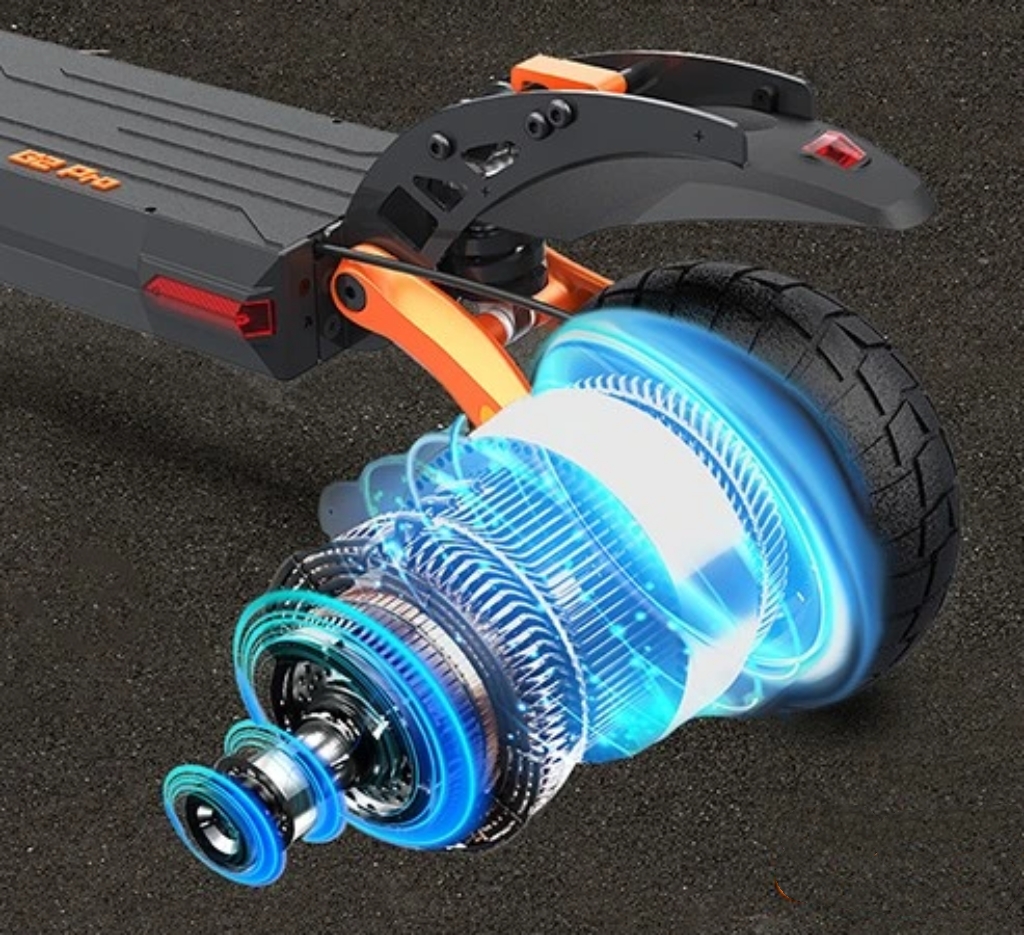 To choose a suitable commuter electric scooter, the first thing you need to consider is its overall performance. The comprehensive performance of electric scooters mainly includes range, battery, motor and speed.
The range refers to the kilometers an electric scooter can travel on a single charge. This is an important factor to consider because it determines how far you can ride your scooter without needing to recharge, which in turn depends heavily on the capacity of the battery. Generally speaking, electric scooters with large-capacity batteries will have a longer range, but this also means that each charging time will be longer. So you need to determine the daily commuting distance back and forth, and how long a single charge can meet your commuting needs. This can reduce the inconvenience of the electric scooter running out of power on the way to and from work or requiring frequent charging within a week. Speed is another key factor to consider when it comes to commuting. Combined with your commuting distance and expected commuting time, choosing an electric scooter with the right speed can make your commute more convenient and save you time. The power of an electric scooter's motor determines how much power the scooter has to propel you forward. A more powerful motor can not only help you drive more smoothly on smooth roads but also better overcome various rough roads. It's worth noting, however, that a more powerful motor will also drain the battery faster, reducing the scooter's range.
Safety Performance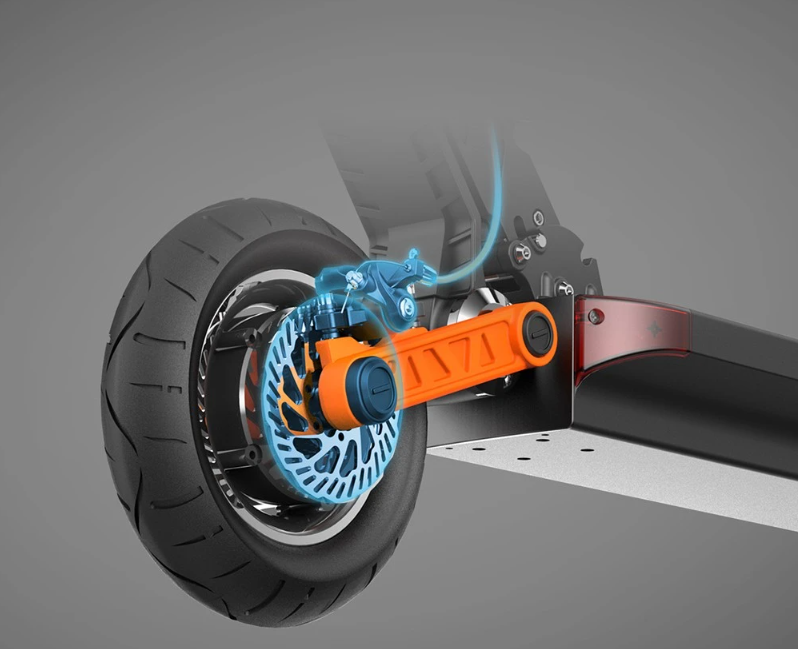 The safety of electric scooters is also important for commuting. For this, you need to consider the electric scooter's braking system, warning lights, rearview mirrors, waterproof and load-bearing capacity.
As with any vehicle, the ability to stop quickly is a top priority for safety. The four main types of brakes used on electric scooters are foot brakes, drum brakes, disc brakes, and electric brakes. Disc brakes provide the most reliable stopping power, but the electric version offers regenerative braking and requires no maintenance. The front and rear warning lights can ensure that you can see the road clearly in poor light conditions or dark environments and also allow other pedestrians and vehicles to notice you. The rearview mirror lets you quickly and easily observe the situation behind you. The waterproof performance levels from low to high are IPX4, IPX5, IP34, IP54, IP55, IP65, and IP67. Electric scooters with ordinary waterproof levels are only suitable for riding in slightly humid or light rainy weather, while scooters with high waterproof levels can withstand a certain risk of flooding, but for safety reasons, it is not recommended to drive in thunderstorms or on wet and flooded roads. Most electric scooters have a weight capacity range of 220 to 275 pounds. Heavier riders should look for a model that is suitable for their weight, as weight can affect the performance of an e-scooter.
Portability
For commuters in cities, living space is limited and parking spaces are tight. If you choose an electric scooter as a commuting method, it is necessary to consider the portability and storage of the electric scooter. Fortunately, most electric scooters on the market have foldable designs and provide the most convenient and quick folding and unfolding methods. The folding design can not only improve the portability of the electric scooter but also reduce the space occupied by storing it. You can easily carry the electric scooter up and down stairs, store it in the corner of the house or put it in the trunk of your car to take it outdoors.
After you combine your commuting situation and determine the performance of the scooter that meets your needs, you can finally consider how to choose the most suitable brand and model while meeting your budget. Different brands and models will have different price ranges due to their different performance. Carefully evaluate and compare price-related features, performance and durability before purchasing to ultimately determine the best value for money option.
Here are three recommended electric scooters suitable for urban commuting.
BOGIST ORIGI Folding Electric Scooter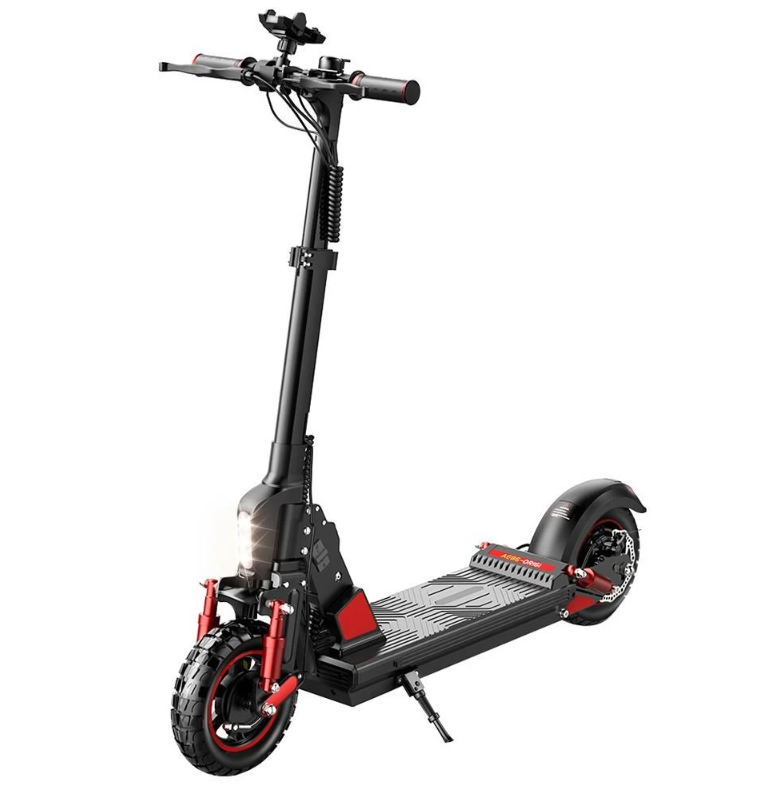 Equipped with a 500W motor, The BOGIST ORIGI folding electric scooter has a maximum speed of 28 MPH and a range of 25-28 Miles, making it perfect for commuting or leisurely rides. The scooter can support a maximum load of 150kg, ensuring durability and stability during rides. It also features an LCD display that shows important information such as speed, battery level, and distance traveled.
ENGWE S6 Electric Scooter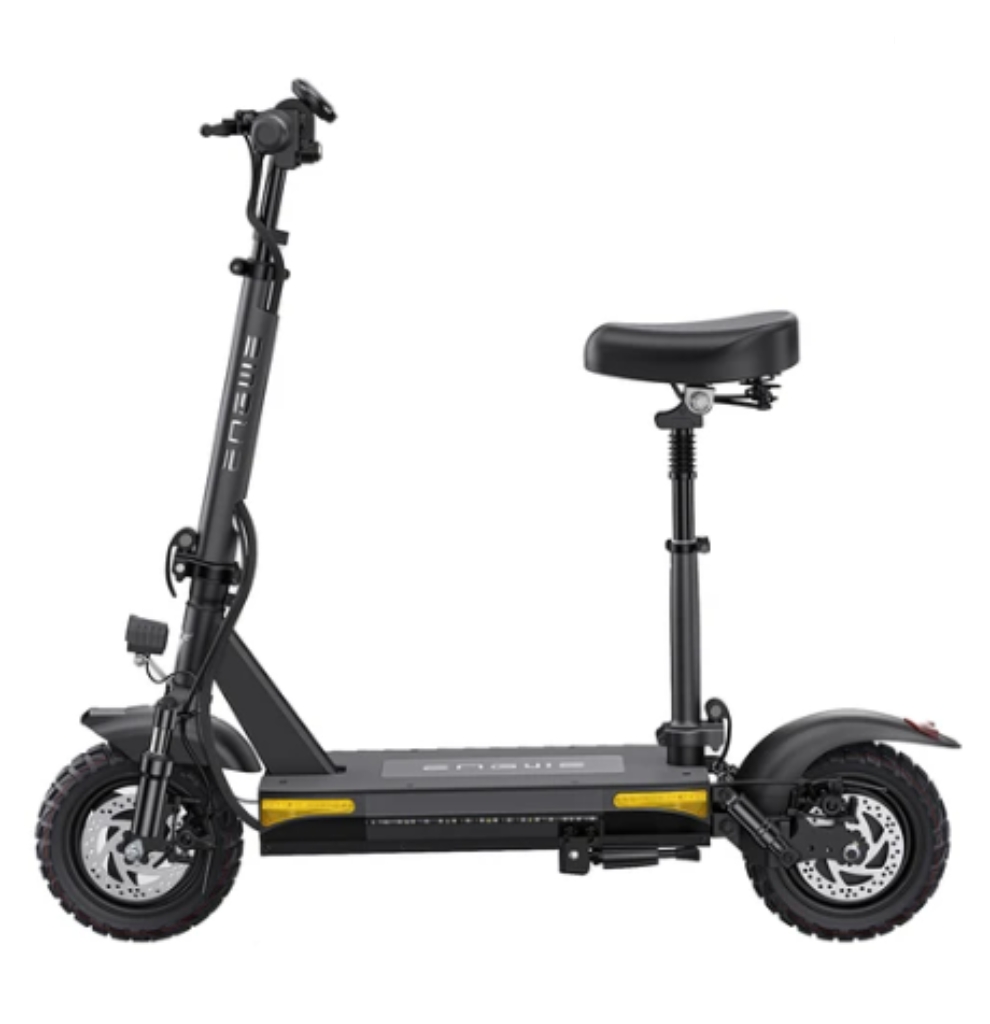 ENGWE S6 with unique foldable design, easy to fold this electric scooter in two steps. It has 3 gear speeds for choice as you need any time, max speed up to 24-28MPH fast driving. 48V 500W brushless motor (PEAK 700W) brings continuous output of strong power. One-step folding system, easy to carry and put in the trunk. The 10-inch off-roads tires have good shock absorption and road adaptability, reducing the bumpy ride.
IENYRID M4Pro S+ Electric Scooter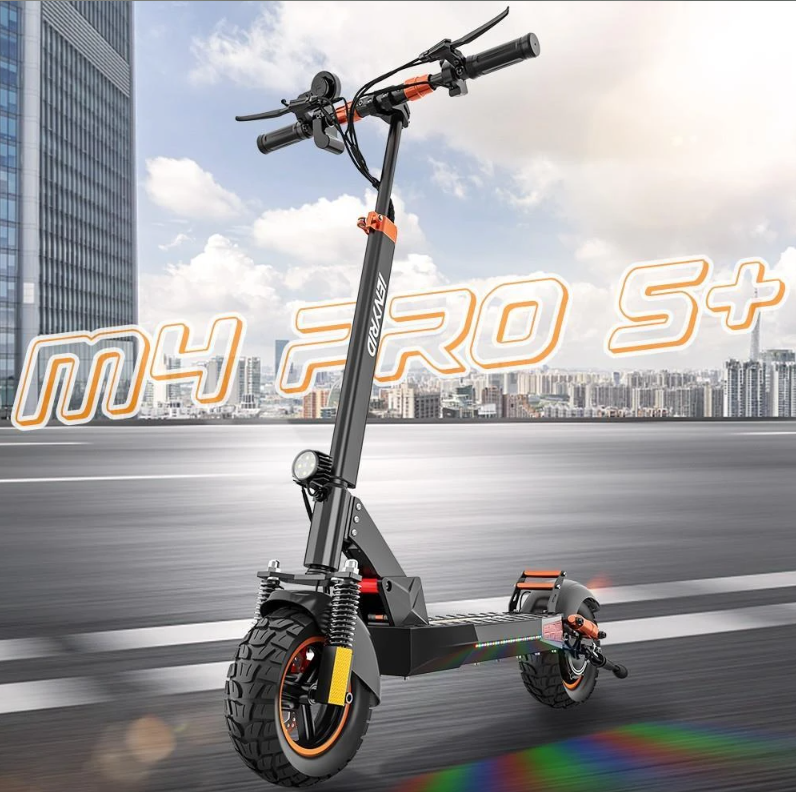 iENYRID M4PRO S+ electric scooter with unique foldable design, easy to fold this electric scooter in two steps. It has 3 gear speeds for choice as you need any time, max speed up to 40-45Km/h fast driving. 48V 800W brushless motor brings the continuous output of strong power. The automatic cruise control system keeps a constant speed for about 8 seconds and endurance function.