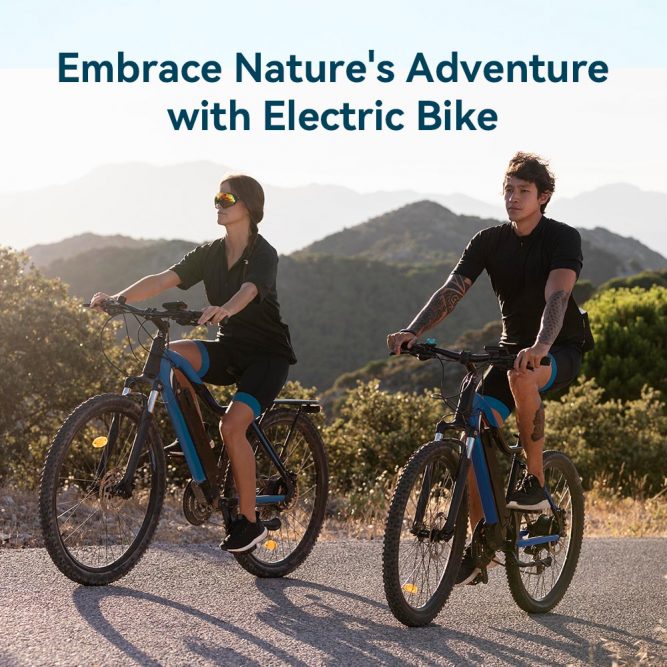 Riding an electric bike is a good choice for us to explore the outdoors and let us enjoy the beautiful nature. Whether you're an outdoor enthusiast, a cyclist, or someone who cares about the environment, traveling on an e-bike on the weekend is a convenient and environmentally friendly way to explore the great outdoors. In this blog post, we'll dive into three compelling reasons to embrace nature with an e-bike.
Reason 1: Effortless Outdoor Exploration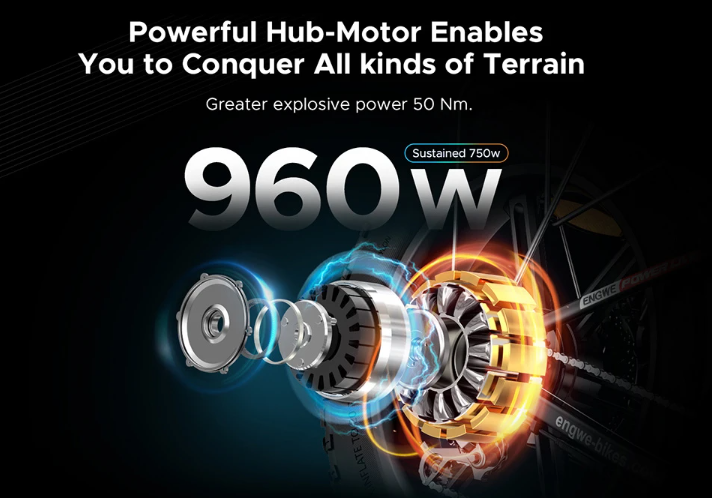 One of the advantages of electric bikes is that they allow you to travel through the outdoors effortlessly. Riding a traditional bicycle for long periods of time and distance can be a challenge for most people, because it will consume a lot of energy. Compared with traditional bicycles, electric bicycles are equipped with motors and batteries, they can provide enough power needed when you get tired, which makes long-time and long-distance riding no longer a challenge. Whether it's dense forests, winding coastal routes, or rugged mountain passes, an electric bike can get you to your destination with ease.
Reason 2: Eco-Friendly Transportation
Helping reduce air pollution and conserve natural resources is another advantage of e-bikes. Traditional vehicles consume a lot of fossil fuels and emit exhaust gases. Electric bicycles are a good sustainable alternative. Unlike traditional vehicles, e-bikes are powered by rechargeable batteries, produce zero emissions and consume no fossil fuels. Therefore, by riding an e-bike, you can contribute to reducing air pollution and protecting natural resources.
Reason 3: Health Benefits and Physical Fitness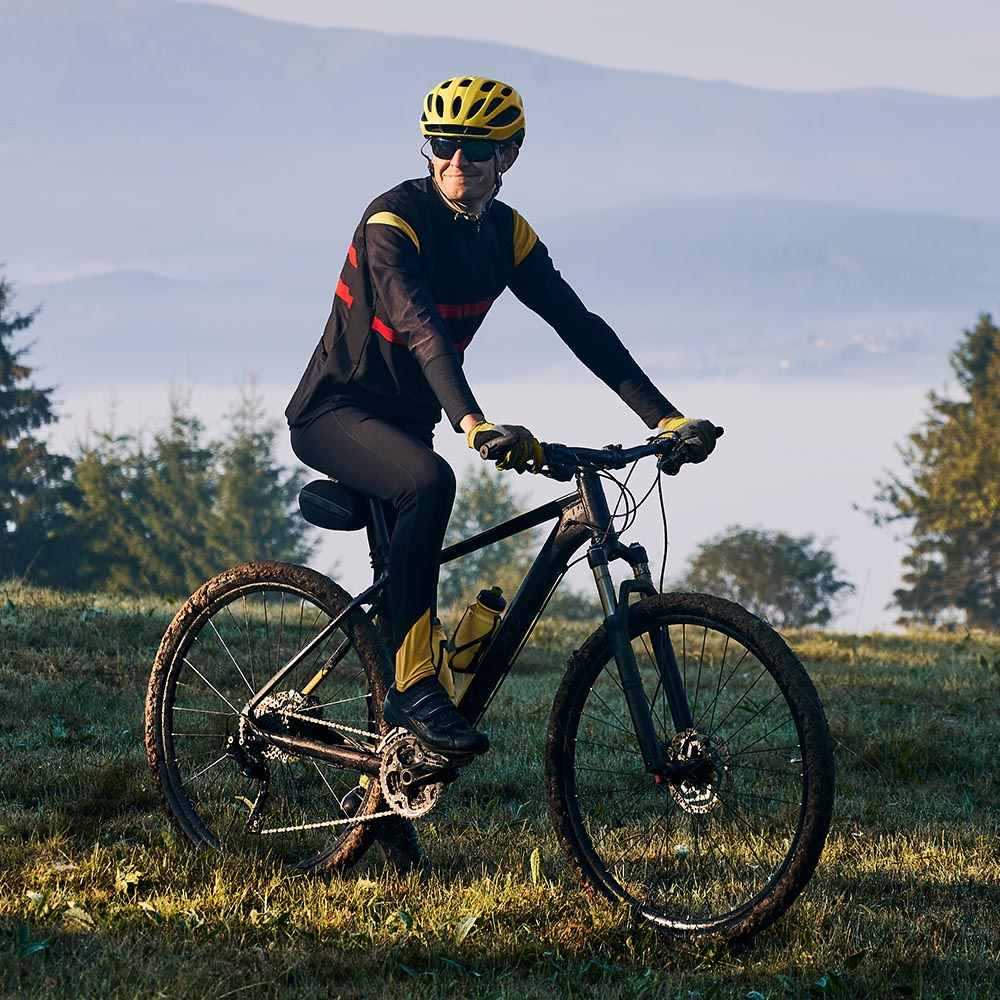 Riding an e-bike also helps keep us physically and mentally healthy. Its exercise assist mode allows you to control the exercise intensity, so it is suitable for people of all fitness levels. Research also shows that spending time in nature can help reduce stress and improve mood. You can breathe fresh air and enjoy beautiful natural scenery with an e-bike to explore the outdoors, which can help relieve anxiety or depression and bring a sense of calm and relaxation.
Electric Bikes Recommendation List
DUOTTS C29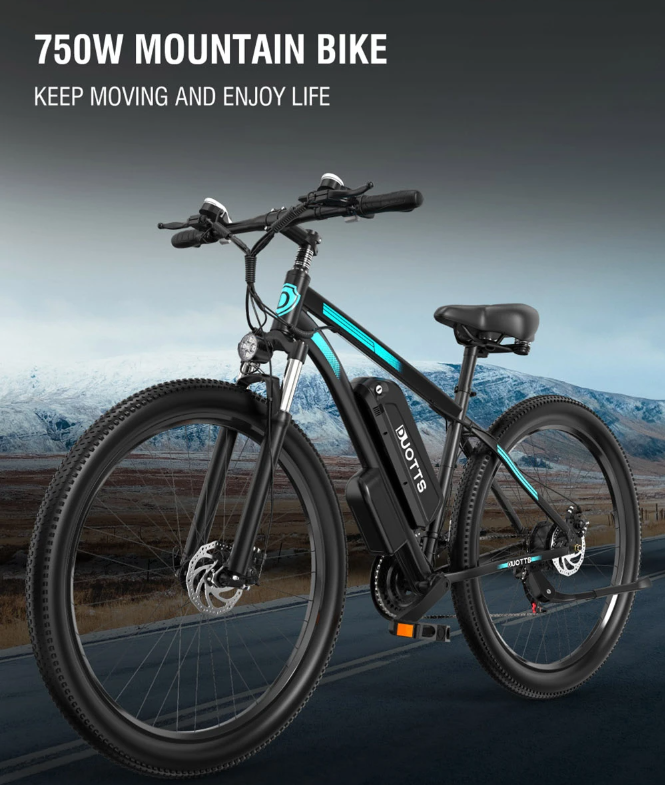 With 48V 750W high speed brushless gear motor, DUOTTS C29 electric bike provides enough power for you to reach up to 50km/h. Built-in 3 riding modes: ride mode, assist mode and pure electric mode; easily switch according to the gear and mode, and can calmly deal with the needs of different scenes.
ENGWE EP-2 Pro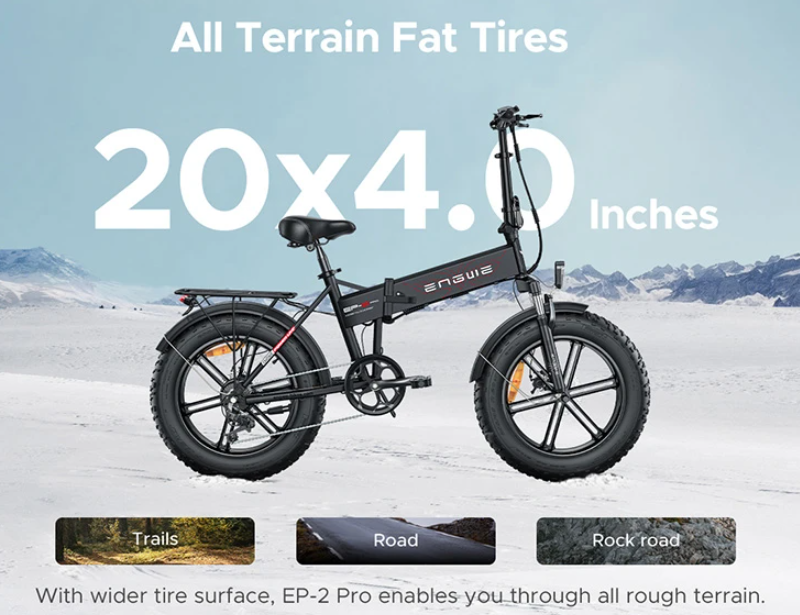 Fat tire bike with 750W high-speed brushless gear motors and 48V intelligent brushless controller, ENGWE EP-2 Pro electric bike can easily assist you to travel at 42km/h (Electric Mode). 3 Riding Modes and 5 power levels, you can choose the mode you want to enjoy a relaxing time and also can use it for exercising. Collapsible top-tube and frame makes it portable and easy to store in your car or anywhere you're ready to use.
Eleglide T1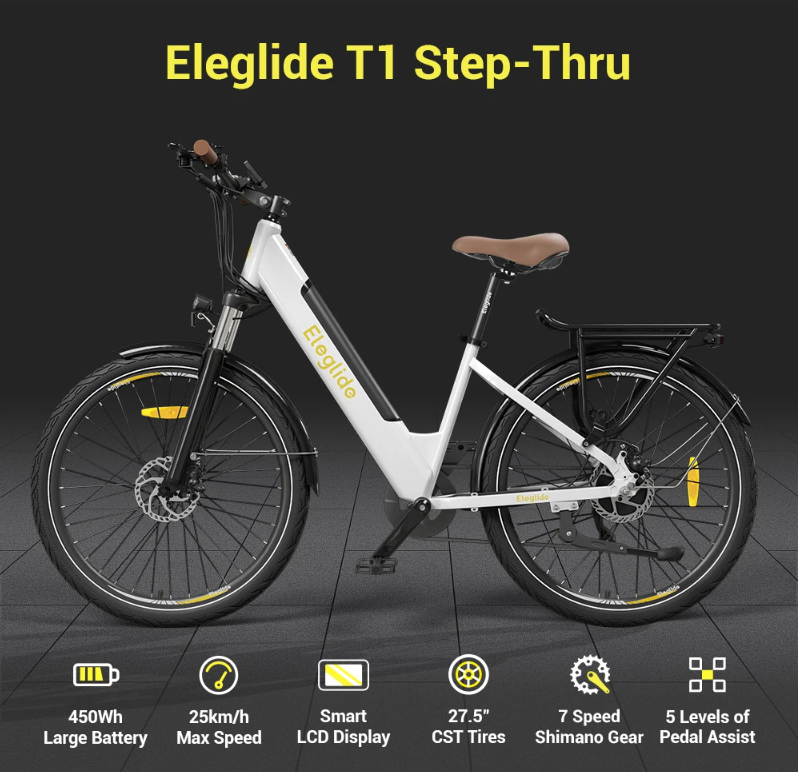 Eleglide T1 comprises a 250W powerful brushless motor that provides you with constant and strong power. You can also switch among 5 levels of assist/electric mode, including 12, 16, 20, 23 and 25 km/h. With intelligent LCD display that shows you various information, such as speed, distance and battery power. It allows you to activate multiple functions by simple operations on the display, making your ride smarter and easier.
All in all, e-bikes offer an exciting and eco-friendly way to explore the great outdoors. So why wait? Embrace nature's adventure on an e-bike today and embark on a journey that combines excitement, sustainability and improved health.