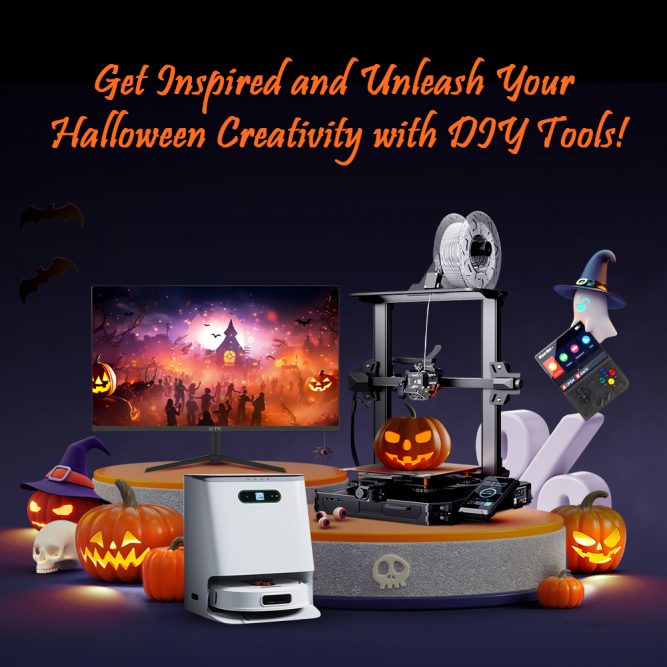 What Day is Halloween?
Halloween or All Hallows' Eve is celebrated every year on October 31st. It began at an ancient Celtic festival and has evolved into one associated with costumes, trick-or-treating, and spooky decorations. This festival marks the end of the harvest season and the beginning of winter. On Halloween night, people dress up to ward off evil spirits and visit neighbors to collect gifts. It's a time of joy and celebration, with haunted houses, pumpkin carvings, and scary movies all popular activities. So mark October 31st on your calendars and get ready for a spooky Halloween celebration!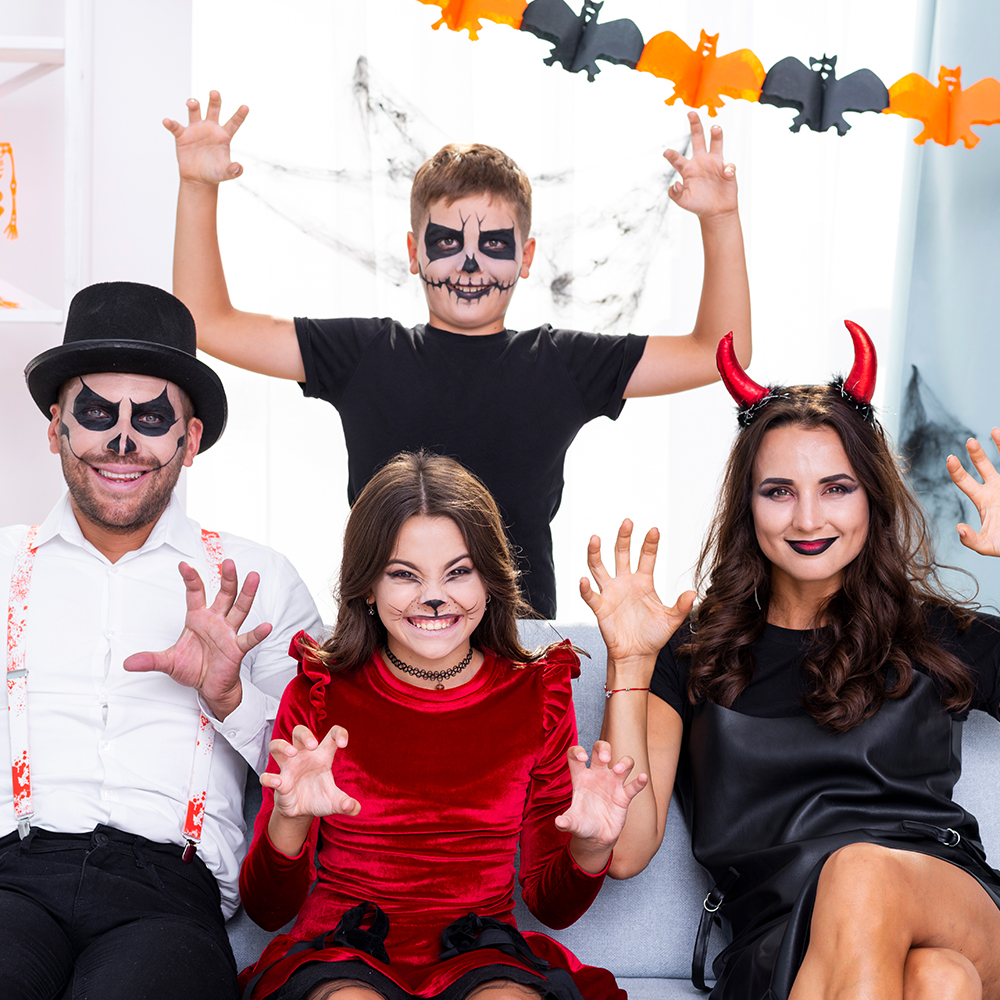 Popular Ideas to Celebrate Halloween
Halloween is a holiday that sparks your imagination. Whether you want to scare yourself silly, indulge in some sweet treats, or just enjoy the spooky atmosphere, there are countless ways to celebrate this fun holiday. To help you get started, here are some ideas to liven up your Halloween celebrations:
Get Creative with Your Clothes
From classic spooky creatures like ghosts and vampires to pop culture icons like superheroes and movie characters, the Halloween costume possibilities are endless. Try making your own costumes or give a unique twist on a classic idea to help you stand out.
Decorate Your Home or Office
Decorating your home or office for Halloween can be fun. You can create a spooky haunted house atmosphere or a more relaxed pumpkin patch feel, depending on your preference. There are many DIY decorating ideas you can try, such as carved pumpkins, spider webs, paper bats, ghost lights, and more.
Host a Halloween Party
Halloween party is an excellent way for kids and adults alike to get into the holiday spirit. You can serve festive snacks and drinks, play spooky music, and encourage guests to dress in their best attire.
Explore Haunted Attractions
Are you interested in exploring some spooky attractions this Halloween? From ghost tours to haunted houses, there are plenty of ways to get into the Halloween spirit and learn more about local history and folklore. Whether you're looking for excitement and relaxation or just a unique way to celebrate the holidays, there's something for everyone.
Get Creative with Halloween Treats
Halloween is a great time to get creative in the kitchen. You can make special sugar apples, caramel popcorn, themed cupcakes, and cookies. Experimenting with different flavors and garnishes will make your meal stand out.
Unleash Your Halloween Creativity with DIY Tools
In recent years, "DIY" has gradually become one of the most popular trends in Halloween. Recently popular DIY themes on social platforms include ghosts, jack-o-lanterns, bats, and other Halloween trinkets.
DIY is becoming increasingly popular for a variety of reasons. DIY crafts are not only conducive to cultivating creative abilities, but can also be used to express one's own personality and highlight differences, which is in line with the value proposition of young people. At the same time, the cost of DIY is lower and in line with the social awareness of sustainability and environmental protection. On the other hand, families participating in DIY, such as decorating Halloween decorations together, can also help enhance family members' sense of connection and strengthen their relationships.
In addition to brushes, paints, craft knives, scissors, power tools, etc., more and more people are also choosing to use laser engraving and 3D printers to help them create, because this can greatly shorten the time to prepare props.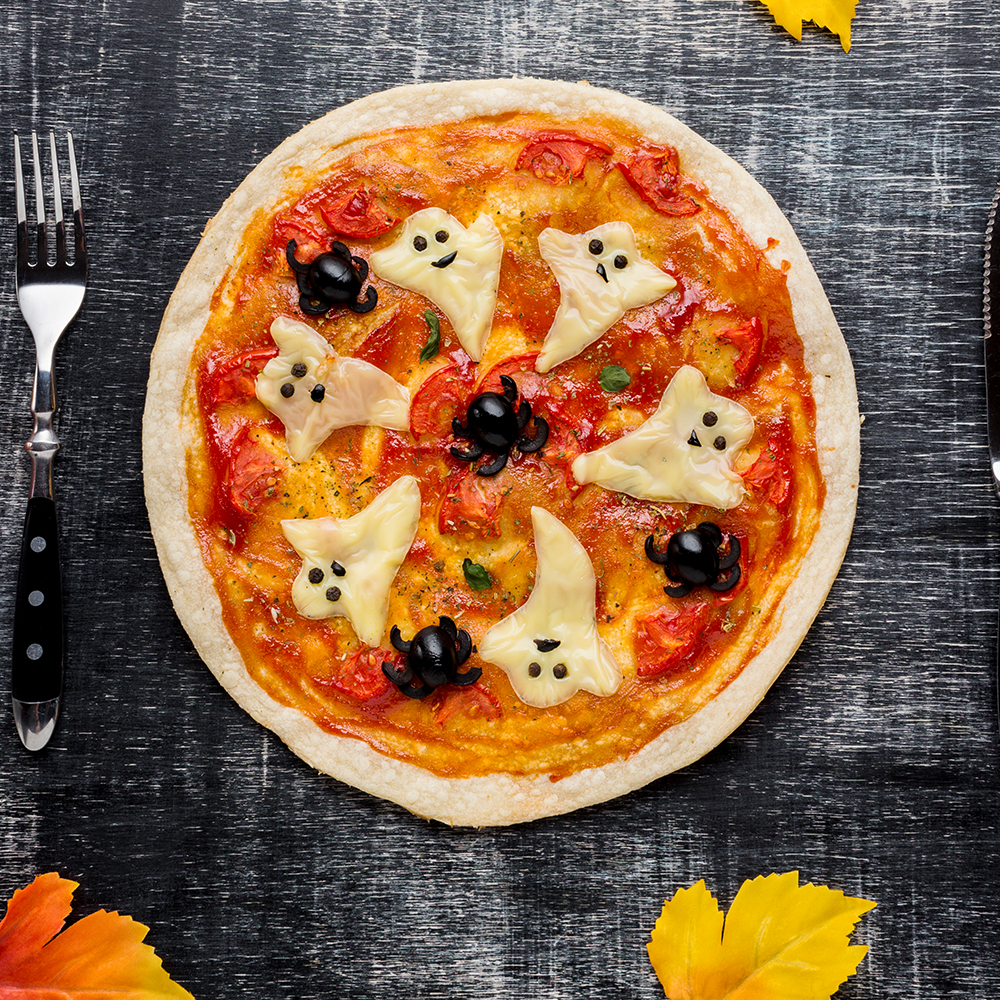 Bring Your Halloween Designs to Life with a Laser Engraver
If you are very attentive to celebrating this holiday, a laser engraving machine may help you. It can create complex and detailed patterns on a variety of materials. Whether carving pumpkins, wood, acrylic, or metal, a laser engraver can help you get great results. The laser engraving machine also allows you to make pattern marks that are only yours, making your decorations unique.
Laser engravers offer the opportunity to create personalized Halloween decorations and gifts. If you are a professional laser engraving machine enthusiast, you might as well try out the SCULPFUN S30 Ultra series laser engraver. It provides 11W, 22W, and 33W super laser power, you can choose according to your needs. In addition, it also has an air assist system (making the engraving work cleaner), a large engraving area of 600x600mm, industrial-grade cutting accuracy, and safety designs such as emergency stop switches. If you are an amateur, you can choose more minor laser power, such as Mecpow X3 Pro and LaserPecker 2 Pro handheld laser engraving machines. Mecpow X3 Pro also has an air assist system, but the engraving speed is only 10000mm/min, while the engraving speed of LaserPecker 2 Pro can reach 600mm/s. I recommend the LaserPecker 2 Pro laser engraving machine if you are more inclined to engrave small trinkets.
Ideas for Laser Engraved Halloween Decorations
Engrave Spooky Designs on Pumpkins
Instead of traditional carving, use a laser engraver to create intricate designs on pumpkins. From creepy faces to elaborate patterns, laser-engraved pumpkins will stand out from the crowd.
Create Custom Signs and Plaques
Design and engrave custom signs and plaques for your haunted house or party. Add eerie messages, spooky symbols, or directions to guide guests through the frightful experience.
Personalize Small Items
Laser engraving allows you to personalize smaller Halloween-themed items like coasters, keychains, or jewelry. Add names, initials, or particular messages to make these items memorable.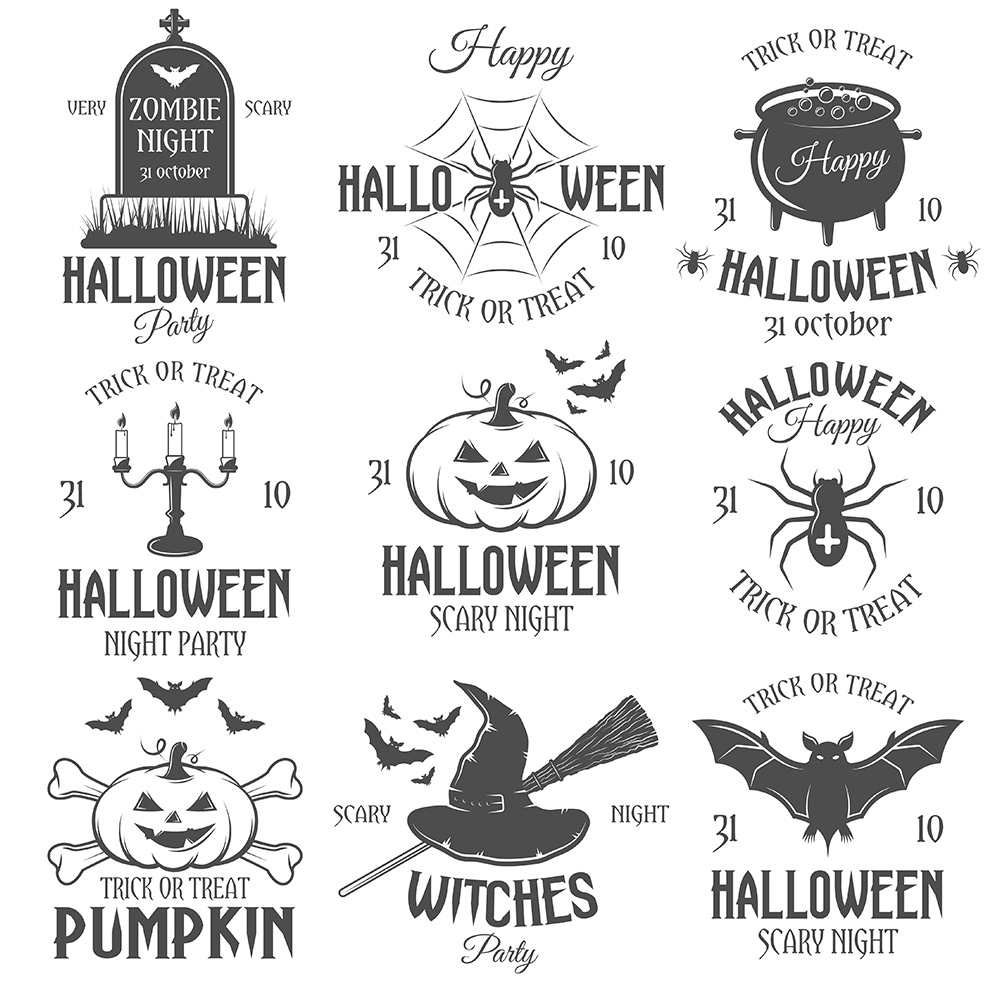 Take Your Halloween Costumes to the Next Level with a 3D Printer
Like laser engraving machines, 3D printers can also help you save time in manual production. 3D printers can help you take your Halloween costumes to the next level and create stunning accessories like intricate masks, game props, armor, and more. In addition, it can print iconic accessories or character models from movies, games, or comics so that you can transform into your beloved characters like never before.
A high-quality 3D printer can provide you with ultra-high production efficiency. Creality Ender-3 V3 SE, Creality K1, and QIDI TECH X-Max 3 3D printers are first-class 3D printing machines in structure and performance. If you have a limited budget and only need to make some simple accessories and ornaments, the Creality Ender-3 V3 SE 3D printer is a good choice. Its printing speed is only 250mm/s, but its printing accuracy is very high, and its operation and maintenance are very simple. If you are a professional 3D technology enthusiast, you can consider Creality K1 and QIDI TECH X-Max 3. They both have an ultra-fast printing speed of 600mm/s, but QIDI TECH X-Max 3 is equipped with a larger printing volume of 325*325*315mm and has auxiliary functions such as a chamber circulation fan and a drying box.
Ideas for 3D Printing Halloween Items
Unique Halloween Decorations
You can use a 3D printer to make some decorations, such as Halloween-themed candy molds, ghost lanterns, jack-o'-lanterns, and skulls. These decorations can be added to your indoor or outdoor decor to give your room or front yard some spooky vibes.
Halloween Costumes and Accessories
You can use a 3D printer to create personalized Halloween costumes and accessories. For example, print out your own designed masks, headdresses, accessories, etc. to make you unique at your Halloween party.
Fun Toys or Game Props
You can also use a 3D printer to make some fun Halloween toys or game props. For example, you could print out a maze or puzzle box for attendees to solve at a Halloween party. Or you can print out some movable skulls or ghost models for decoration or small performances.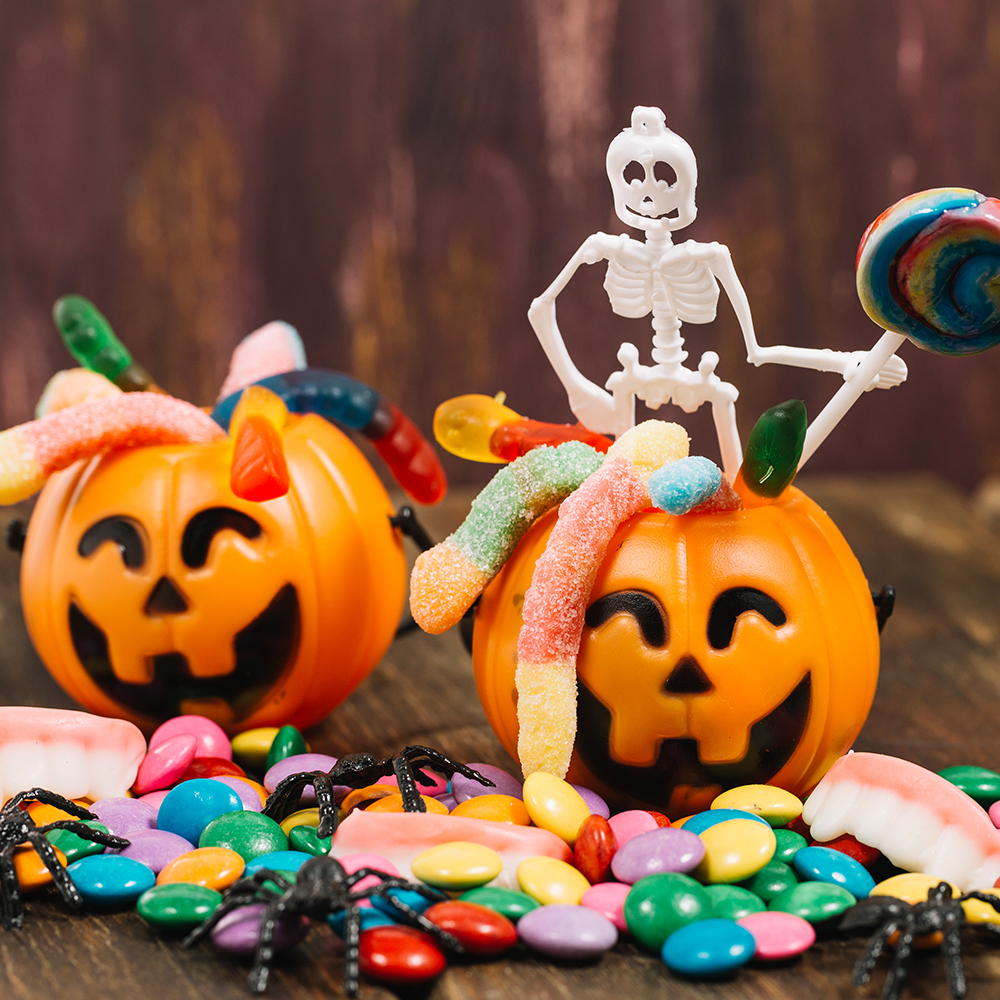 Shop Now and Save Big This Halloween Season!
Don't miss our Halloween Sale 2023, where you'll find special offers and discounts to complete your Halloween projects. Whether you need DIY tools, outdoor products, electronics, or home gear, there's never been a better time to shop and save. Get ready to unleash your creativity and bring your Halloween ideas to life while enjoying significant savings.
https://promotion.geekbuying.com/promotion/halloween_sale_2023