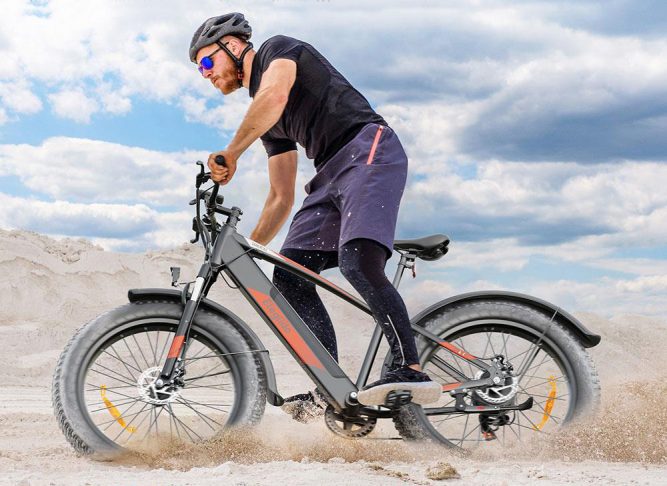 Here are some introductions for ELEGLIDE electric bikes and scooters.
M1 & M1 PLUS: THE STRONG CLIMBERS
Eleglide M1 and M1 Plus are designed with a powerful motor that delivers a max torque of 45Nm and a peak of 500W. In assist mode, M1 can run up to 65km and M1 PLUS up to 100km on a full charge. They both include 27.5-inch CST pneumatic tires that adapt to a variety of road surfaces and run smoothly even in bumpy terrain. For an easy and effortless ride, these bikes come with 21-speed Shimano gear. With a hydraulic suspension with lockout, riders can unlock the suspension on bumpy terrains for a comfortable ride and lock it on flat roads to help prevent wasted pedaling energy in the form of bobbing of the suspension.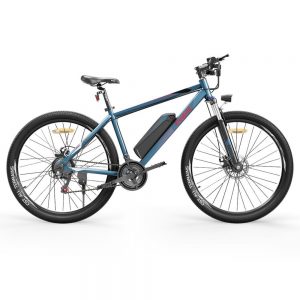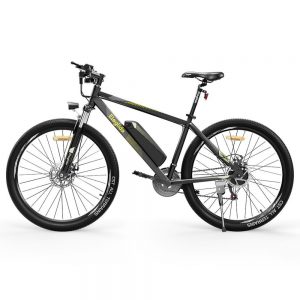 T1 & T1 STEP-THRU: TWO WONDERFUL TOURING PARTNERS
Eleglide T1 and T1 Step-Thru are both designed for touring. With a sturdy luggage rack, riders can put their luggage on the bike and have an easy and cozy trip. With a 450Wh battery, these bikes can run up to 100km in assist mode on a full charge. They're equipped with an LCD dashboard, a hydraulic suspension with lockout and a 7-speed Shimano derailleur, enabling an effortless and enjoyable cycling tour. Besides, T1 Step-Thru has an adjustable stem that allows users to alter the stem angle for a suitable position and an ergonomically designed SR saddle letting riders sit comfortably over long distances.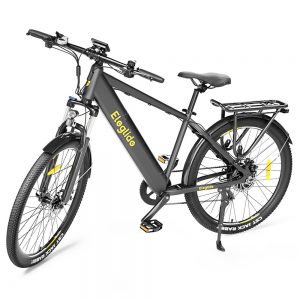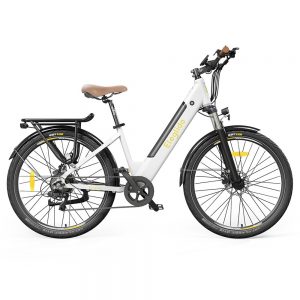 TANKROLL: A POWERFUL ALL-TERRAIN TRAVELER
Eleglide Tankroll is a versatile fat bike designed for traveling over diverse terrain. The strong motor of Tankroll enables a max torque of 57Nm and a max power of 740W, as powerful as a beast. It contains two large off-road tires, measuring 26"x4". These wide tires provide cyclists with better grip and traction on uneven surfaces. They're also reinforced with steel wires for excellent durability. With these strong tires, Tankroll is capable of running in all terrains.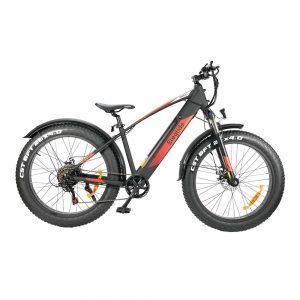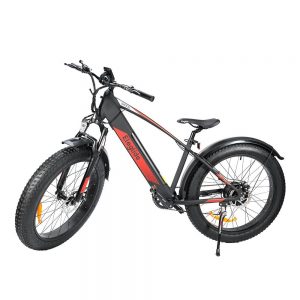 CITYCROSSER: THE COOLEST URBAN RUNNER
Eleglide Citycrosser is a torque-driven city bike designed to meet the demands for urban riding. It features an attractive appearance. The main frame is brilliant white with some golden lines. The perfect match of bright white and gold makes the appearance stand out. What delights riders most is that it has a torque sensor. With a torque sensor, riders will easily get electric power by pedaling with little effort when cycling uphill. But with a cadence sensor, riders will only get power when they pedal fast enough. Evidently, the latter requires more force to pedal.
Another highlight is the extremely thin tires. With a 700x38c size, these CST tires have less friction but more speed, enabling a faster and smoother ride. Furthermore, they're reinforced with steel wires for excellent wear resistance, puncture resistance and durability.
Having an urban ride with Citycrosser is going to make you the coolest cyclist in the city.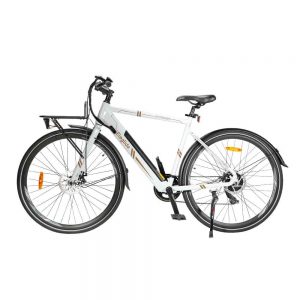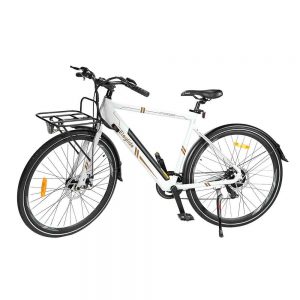 COOZY: A COOL AND COSY COMMUTER SCOOTER
Eleglide Coozy features a minimalist look, which is specially designed for commuters. It has a dark body with a hidden kickstand, a built-in dashboard and a built-in headlight. To make it look even simpler, most wires are covered in the shield. Its simple and cool look can easily match your work attire.
Coozy can run 50-55km on a full charge, enough for a daily commute. To ensure a higher level of security, it's designed with 4 bright lights and a dual braking system consisting of an E-ABS and a rear disc brake. For a comfortable ride, Coozy comprises 10-inch pneumatic tires that roll smoothly on a variety of roads, a front suspension to absorb shock impulses and a 19cm footboard letting you stand steadily.
Coozy is also an intelligent scooter which can be controlled via the built-in LED dashboard or the app – Green Drive.