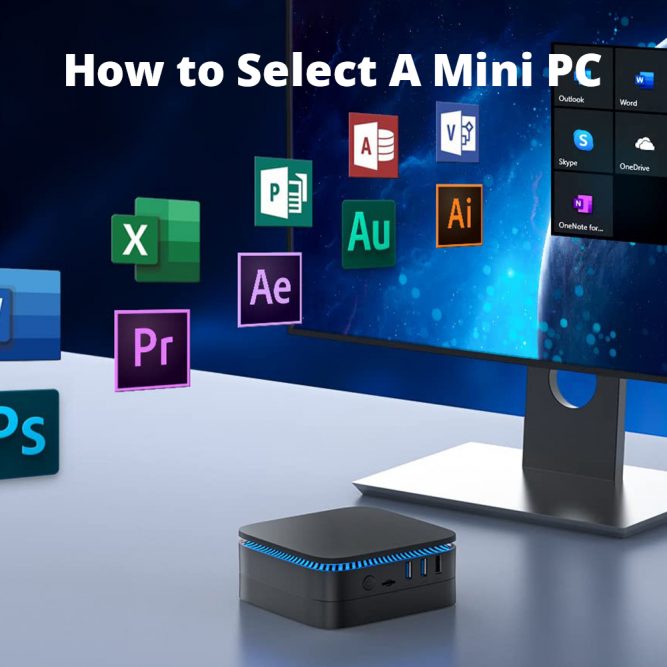 Are you in the market for a compact but powerful computer? We'd like to recommend the mini PC to you. Mini PC, also known as mini desktop computers or mini towers, are small in size but pack a punch in terms of performance. They are ideal for those who need a full-featured computer but don't have a lot of space for a traditional desktop setup. Here's a guide on how to select a mini PC that meets your needs.
Step 1: Determine Your Needs
Before you start shopping for a mini PC, you should have a clear idea of what you need from your PC. Make a list of the tasks you will handle by using the mini PC for, such as browsing the internet, streaming video, editing documents, or playing games. This will help you narrow down your options and select a mini PC that is powerful enough to suit your needs.
Step 2: Check the Processor and Memory
The processor is like the brain of the computer, and it's important to select a mini PC with an advanced processor that can handle the tasks you need it to. Intel Core i3, i5, and i7 processors are generally considered to be good options for mini PCs, with the i7 being the most powerful. In terms of memory, a mini PC with at least 8GB of RAM is generally sufficient for most tasks, although 16GB or more is recommended for more demanding tasks such as gaming or video editing.
Step 3: Look for Expandability and Upgradability
Since mini PCs are smaller in size, they often have limited expandability and upgradability options compared to traditional desktop computers. However, some mini PCs do offer the ability by adding additional memory or storage or even upgrade the processor. If you think you might need to expand or upgrade your mini PC in the future, it's worth premeditating a model that offers these options.
Step 4: Consider the Operating System
Another important factor you should pay attention to when selecting a mini PC is the operating system (OS). There are a few different options to choose from, including Windows, Mac OS, and Linux. Windows is the most popular choice and is generally compatible.
For mini PCs, take all the factors above into consideration, and you'll be in the right direction of finding the best value for your money.