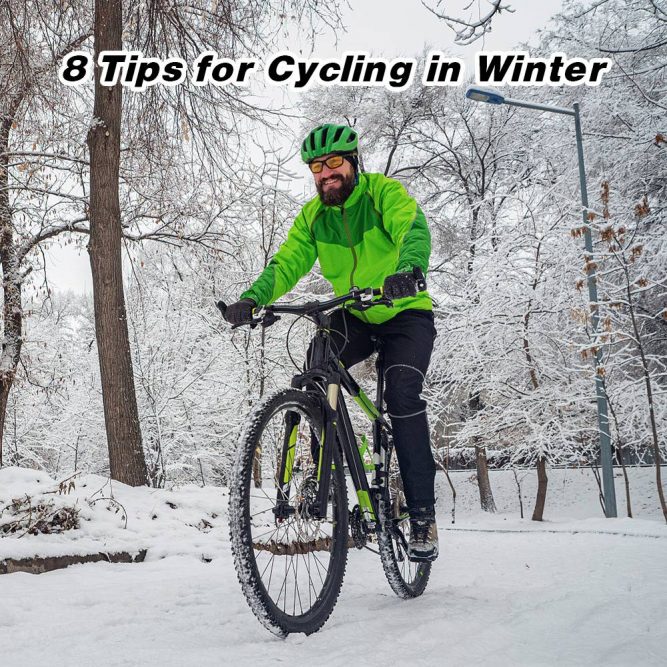 Winter can be a tough time to get out on the bike with the bitterly cold weather, but with the right gear and a little bit of preparation, it can be a great time to ride. Here are some tips for cycling in the winter, with a focus on using an electronic bike.
Keep the Bike Battery Charged
Cold weather makes it easier to drain the bike battery faster, so make sure to charge up before heading out. It's also a good idea to bring a charger with you on longer rides, just in case.
Make Your Route in Advance
If you like to ride in the wild, it is best to plan the route in advance. In winter, the outdoor environment becomes harsh. You can take an electronic map with you to prevent getting lost. Do not plan a cycling route that is too far from home to avoid running out of battery.
Dress in Layers
Layering is key to staying warm and dry while cycling in the winter. Start with a base layer made of moisture-wicking material to keep sweat at bay, add a mid layer for insulation, and top it off with a wind- and water-resistant outer layer.
Protect Your Hands and Feet
Your hands and feet are especially vulnerable to the cold, so make sure to wear gloves and warm socks. Look for gloves with a waterproof and windproof outer layer, and consider using toe covers or shoe covers to keep your feet warm. Don't forget to wear a helmet to keep you safe while cycling.
Use Lights
With shorter days and longer periods of darkness, it's important to make sure you have bright lights on your bike for increased visibility. Front and rear lights are essential for both your safety and the safety of other road users.
Check Your Tires
Make sure your tires are properly inflated and in good condition. Winter weather can be tough on tires, so consider switching to a tire with more tread for added traction on wet and slippery roads.
Slow Down
The speed and passion are the beautiful experiences that cycling brings to us. However, it has great importance to be extra cautious while cycling in the winter, as the roads may be slippery and visibility may be reduced. Take it easy and give yourself extra time to react to changing road conditions.
Stay Visible
Wear bright or reflective clothing to ensure you're easily caught up by other road users. You can also consider using reflective tape on your bike and helmet to increase your visibility.
Using an electronic bike can make cycling in the winter a little easier, as the motor can help take the edge off hills and headwinds. Just make sure to keep the battery charged and dress appropriately for the weather, and you'll be ready to tack.