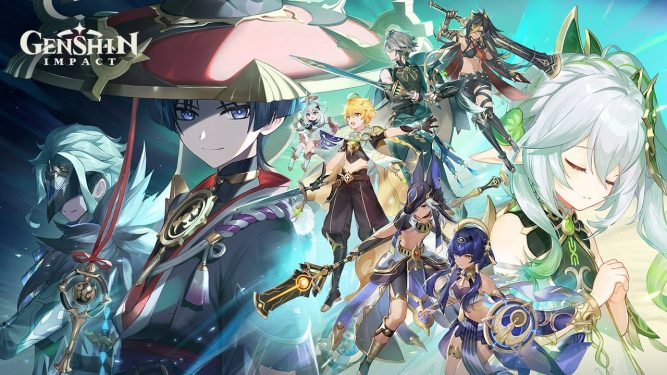 Some of you might be wondering if it is possible to play games like Genshin Impact with the GameSir X2 Pro game controller. We have confirmed that it is possible but your phone must be activated first.
Here is the tutorial:
Notes:
1. If there is no wireless debugging function in developer options, wireless mapping activation will not be supported.
2. Phones running on Harmony OS and Android 10 or below do not support wireless activation.
3. Applicable to GameSir controllers that cannot be used with the touchscreen simultaneously, such as G6, X2 and X3.
4. Applicable to GameSir controllers that require mapping activation, such as T4 pro, T3 and T3s.
Step 1: Enable Show notifications of the GameSir App
Go to your phone's App notifications, locate GameSir App and enable notifications of GameSir App.
Notes: MIUI users may need to go to Settings > Notifications & Control center > Notification shade, then switch to Android notification style. Otherwise, you may not be able to enter the pairing code in the notification bar.
Step 2: Enable Developer options & USB debugging
Go to your phone's Settings > About phone, then tap [Bulid number] for a consecutive 7 to 8 times until a prompt indicating"Developer mode has been turned on" pops up on your screen.
Notes: Enabling method may vary depending on your phone model.
Step 3: Enable wireless debugging
1. Open GameSir App and select Wireless activation.
2. Go to your phone's Settings > Other settings > Developer options > Wireless debugging.
3. Enter the "Wireless debugging" interface, tap [Pair device with pairing code] and you will see a 6-digit pairing code.
4. Remember the pairing code. Please just keep the pairing code interface in the foreground and do not perform any return or App switch operations.
5. Pull down the notification bar of your phone, enter the 6-digit pairing code and tap the right button. After a while, GameSir App will start activation automatically.
6. Go back to GameSir App and you can play when it's shown activation is successful.