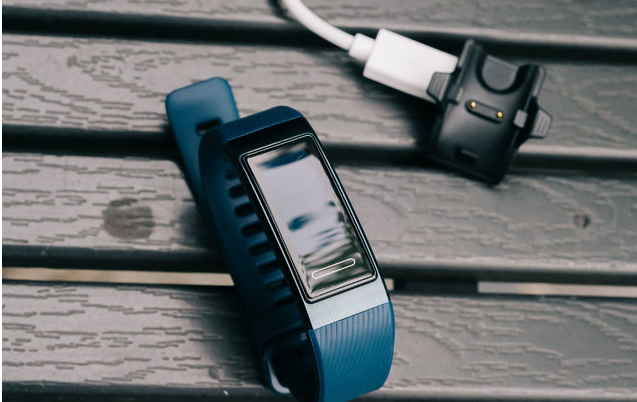 The HUAWEI Band 3 Pro maintains the same sports band shape as many previous models. The interface is placed between two silicone straps and the 0.5" display is curved to fit comfortably on your wrist. The HUAWEI Band 3 also inherits the simplest sport band style with just a single button on the interface.
A typical wristband mentality. The standard three-segment design has a wristban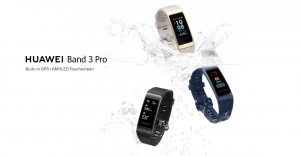 Everything you need and more.
The HUAWEI Band 3 Pro has been upgraded to a color screen with an advanced heart rate sensor, sleep pattern detection and other powerful functions. HUAWEI added an NFC chip and GPS functionality. This technology is usually only available on high-end smartwatches; this gives the HUAWEI Band 3 more bang for your buck.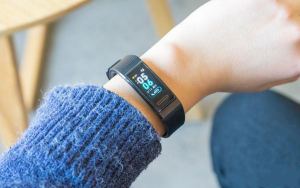 24/7 Smarter Heart Rate Monitoring
Under the support of TruSeen3.0 heart rate monitoring technology, the HUAWEI Band 3 Pro has faster and more accurate sensors, allow with sports watch to measure your heart rate in the most accurate manner possible. Based on this technology, HUAWEI has also developed a heart rate upper limit warning and intelligent heart rate detection. The heart rate upper limit warning can remind you to maintain a healthy heart rate, while the intelligent heart rate test can provide you with a one-stop service for arrhythmia.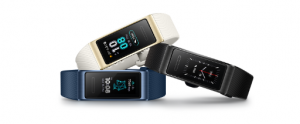 Built-in GPS
With GPS functionality, the HUAWEI Band 3 Pro will bring your exercise routine to a whole new level. You will be able to track your speed, distance traveled, and even view the route you traveled on a map. You can do all of this with the HUAWEI Band 3 Pro alone, there is no need even bring your phone along with you.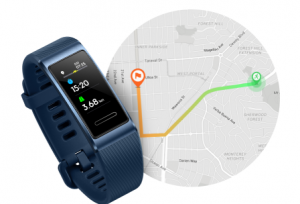 Multiple sport functions
The HUAWEI Band 3 Pro supports a wide range of sport modes that are able to track and record, including outdoor running, indoor running, outdoor walking, outdoor cycling, indoor cycling, free training, and swimming. These rich features are sure to meet your everyday sport needs. For those who like to swim, in addition to being waterproof up to 500 meters; the function of stroke recognition can be very useful for serious swimmers due to the fact that the band can identify specific swimming strokes such as freestyle, backstroke, breaststroke, butterfly, etc.; and it can even calculate calories burnt, total strokes, and other stroke data such as the frequency of each stroke and the average SWOLF to help users adjust their form.
Sleep monitor
One major advantage the HUAWEI Band 3 Pro has against other smartwatches is the fact that is light, thin, and comfortable to wear. You will barely even notice you are wearing a watch while you sleep. The sleep monitor function allows you to measure the quality of sleep you experience each night. The HUAWEI Sports Health App will provide an in-depth interpretation of your sleep situation, determine your degree of sleep deviation, identify any other sleep problems you may have and then provide feedback on how to receive better sleep.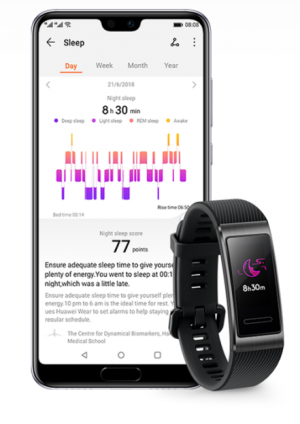 Battery life and charging
The HUAWEI Band 3 Pro has a dedicated charging base. The charging base can be separated from the charging cable and uses a micro-USB. During our tests, we found basic daily use will take about 11% of the battery which means you can basically maintain 10 days of use. If you use sleep monitoring and wear it for 24 hours, the power consumption is about 20% per day, and it will last about 5 days on a single charge.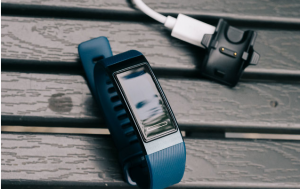 Other Functions
Of course, in addition to the above functions, the HUAWEI Band 3 Pro can also implement more convenient functions after connecting with the mobile phone, such as finding a mobile phone, SMS notification, weather display, sedentary reminder, smart recognition of unknown calls, smart alarm clock, etc. Of course, I want to experience more functions. If you are in the market for a high-quality budget smart band, we recommend the HUAWEI Band 3 Pro.