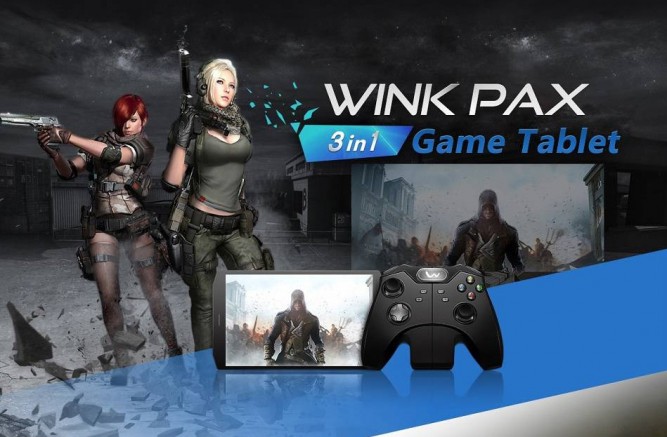 Have you heard of the WinkPax G1? Well… It is the king of multipurpose, a 3 in 1 tablet PC. This is not only a tablet, but also a smartphone, a portable gaming console and a TV box. If you prefer gaming on the mobile, then this has it all. Supporting an internal SIM card with 4G and a customized controller, the G1 is suitable for you to play games, work, and entertain.
Packaging
The WinkPax G1 comes in a simple black box with WINK PAX logo on the front and instructions on the back.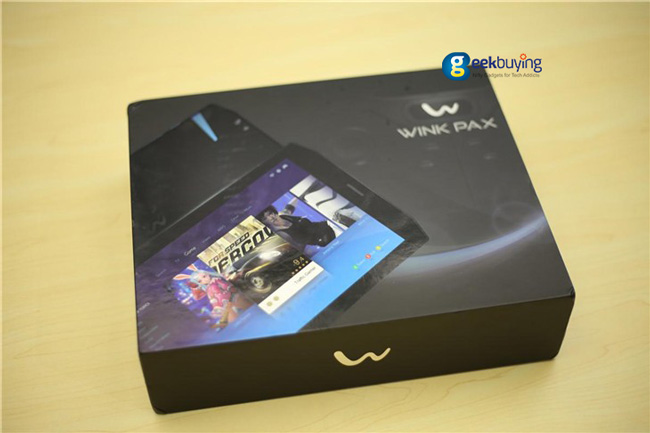 In the box you will find 1 x Tablet PC, 1 x Handheld Controller,1 x Micro USB Cable,1 x Micro HDMI to HDMI Cable,1 x Power Adapter,1 x English User Manual.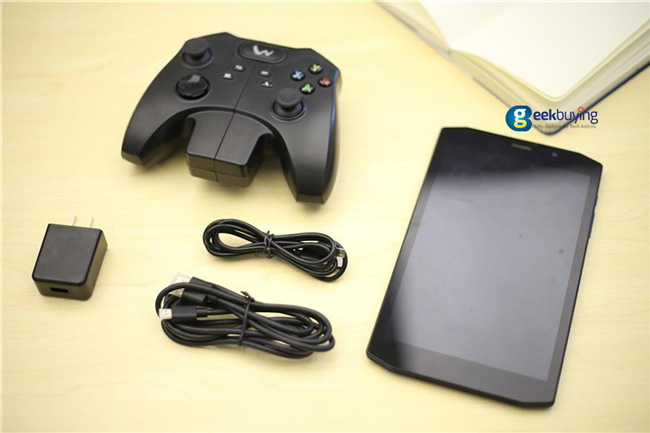 Design
The WinkPax G1 features rectangles with rounded corners, which not only increases stability but also looks cool. It measures 21.4 x 12.4 x 0.9 cm and weighs 730g. The tablet features an 8 inch IPS capacitive touch screen with 1920 x 1200 resolution. There are no physical buttons.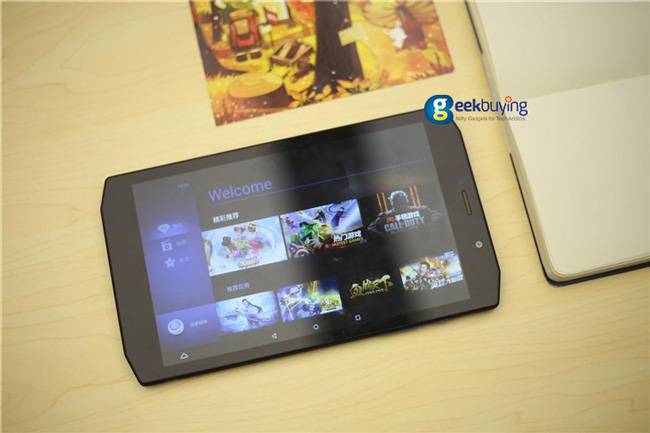 On top of the screen, there are 8MP front camera and speaker. If you look carefully, the light sensor is located at the left side of the speaker.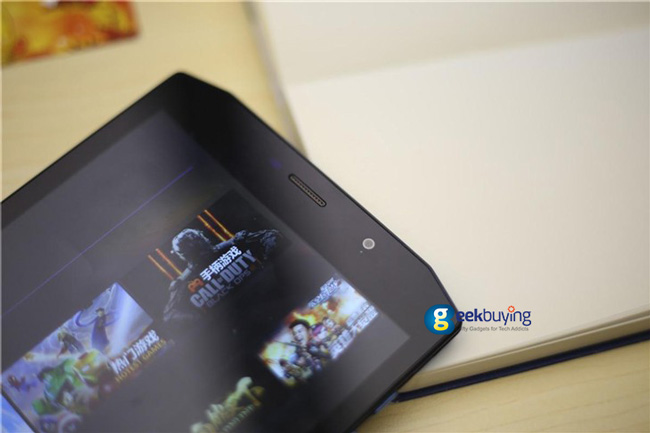 The back cover of the tablet adopts three-piece design. The middle part is cold worked for maximum heat dissipation. While both ends are made of hard rubber material which is not only slide-proof but also gives you good handfeel.


There are 13.0MP back camera, flash light on the top side of the back cover.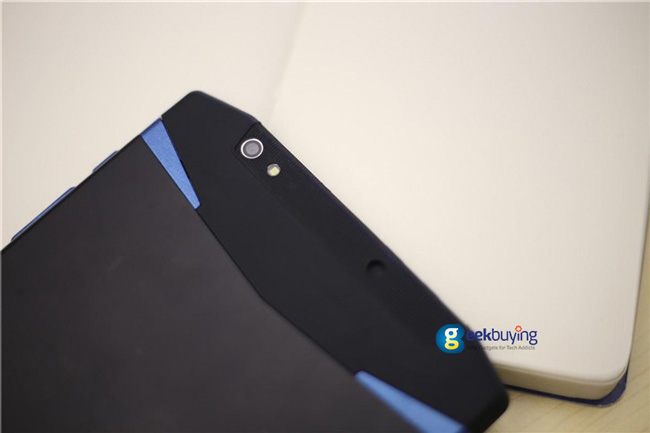 On the top side of the tablet, there are Micro USB slot, Micro HDMI slot and 3.5mm headphone Jack.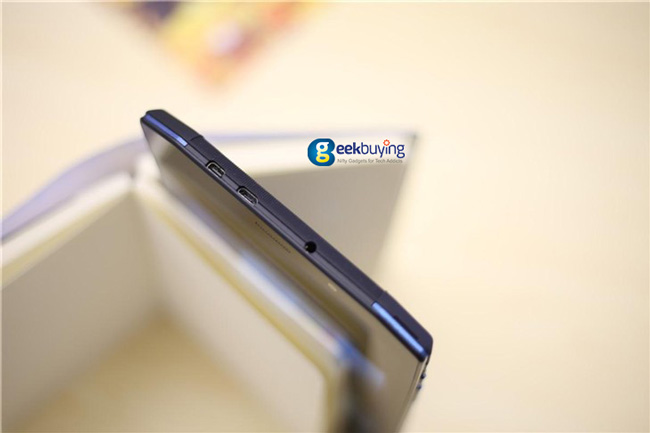 The power button and volume button are located on the right side of the tablet.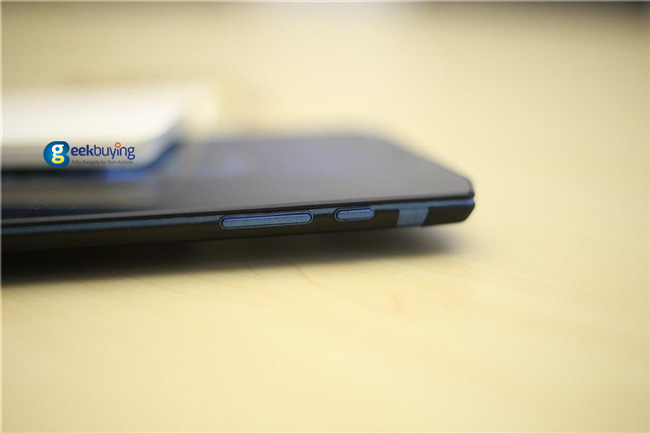 Controller
The WinkPax G1 controller is almost identical to the Xbox controller, coming with 2 joysticks, one d-pad, and 4 action buttons.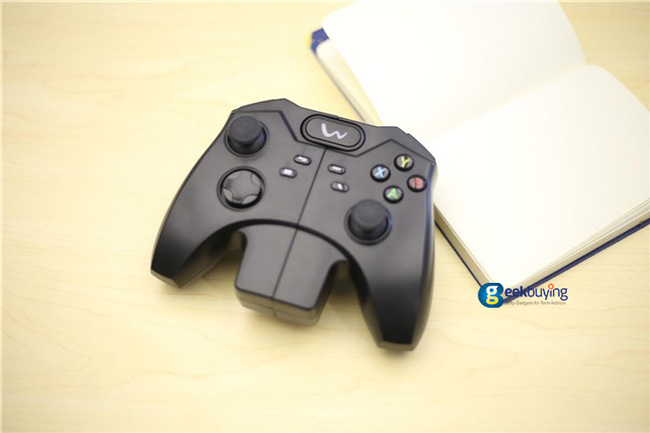 There are 4 shoulder buttons and a charging port on the top of the controller. The gears in the middle are part of the mechanical extending arms.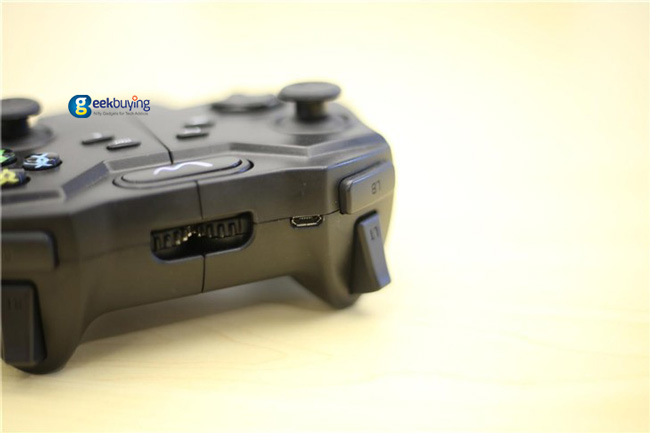 There are two lock keys on the back side of the controller, which allows you to expand the controller.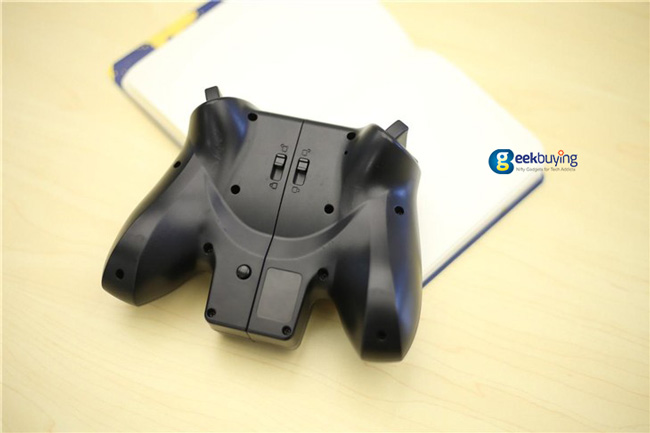 You can expand the controller by switching the lock key.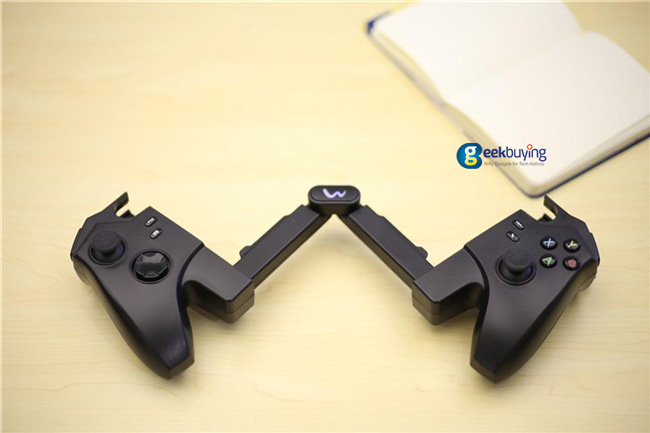 Combined with the controller, the WinkPax has four usage modes: tablet mode, handheld mode, remote control mode, TV game mode.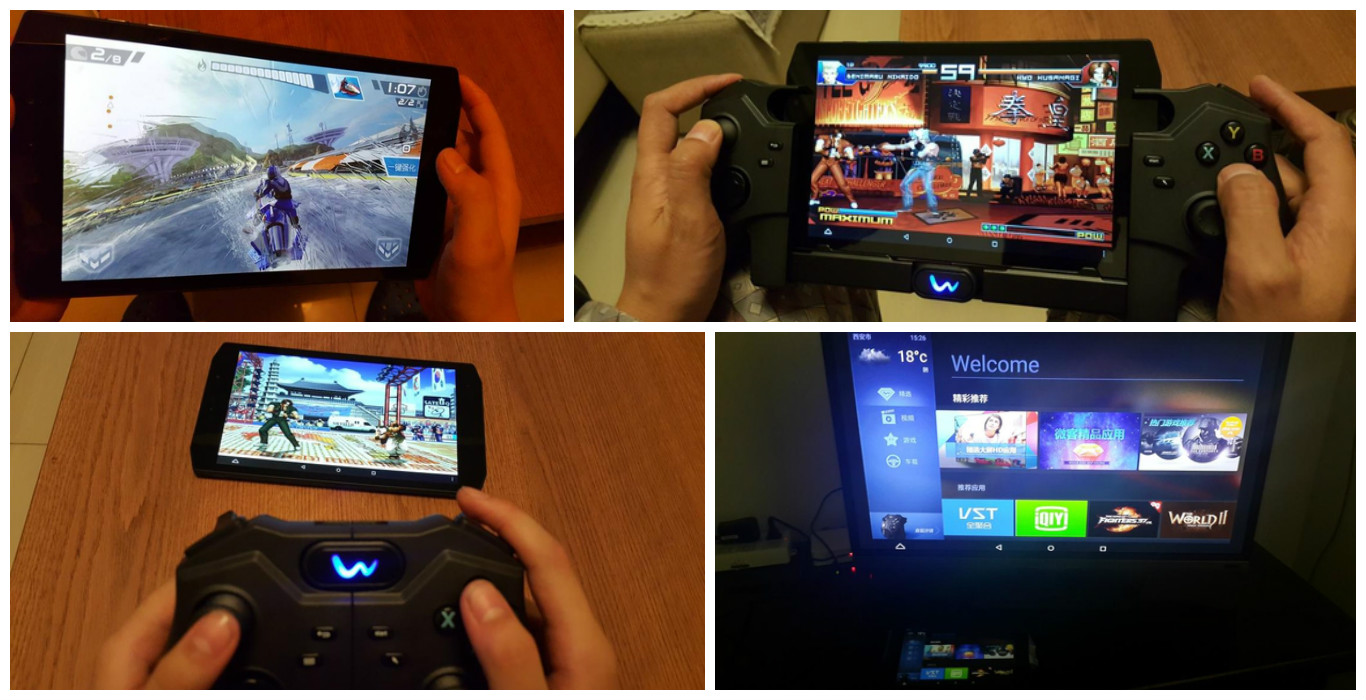 Performance
The WinkPax G1 is powered by a cortex-A53 octa-core 1.3 GHz MediaTek MT8783 processor and Mali-T720 GPU, together with 2GB of RAM and 32GB of storage (with a TF card expandable up to 128GB). In terms of operating system, the tablet runs Android 5.1 OS. In addition to the 4G/3G/2G connectivity, it has 802.11 a/b/g/n Wi-Fi, and Bluetooth 4.0 support.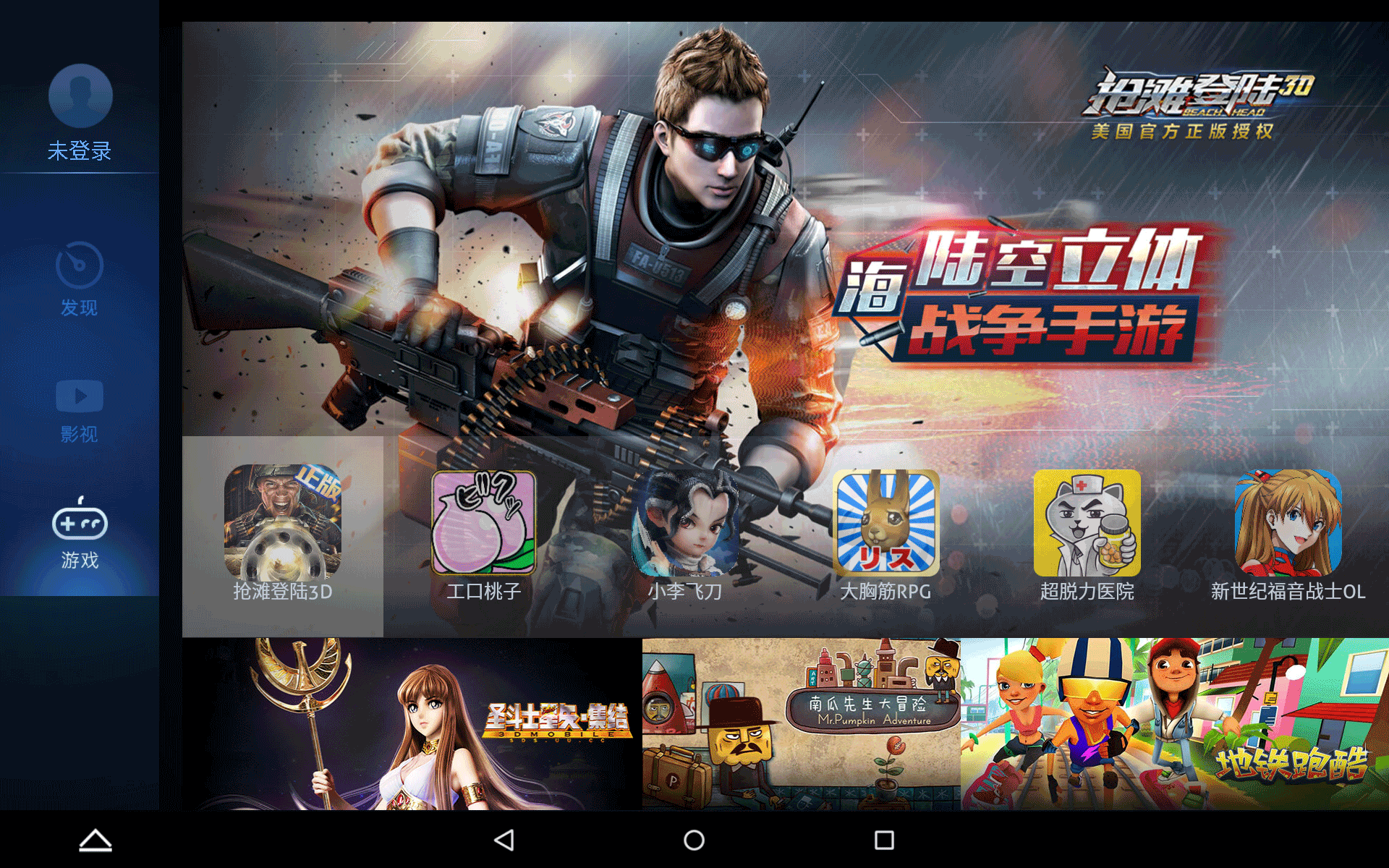 1) Mobile Game Test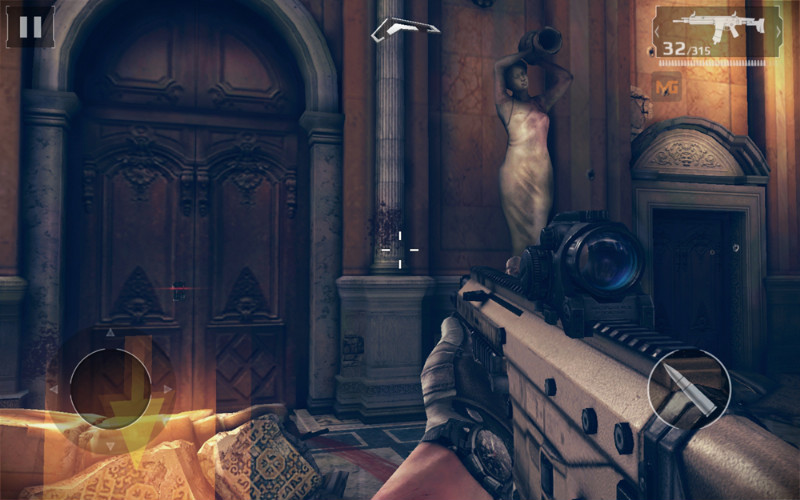 Modern Combat 5: the WinkPax G1 runs Modern Combat 5 smoothly without lag.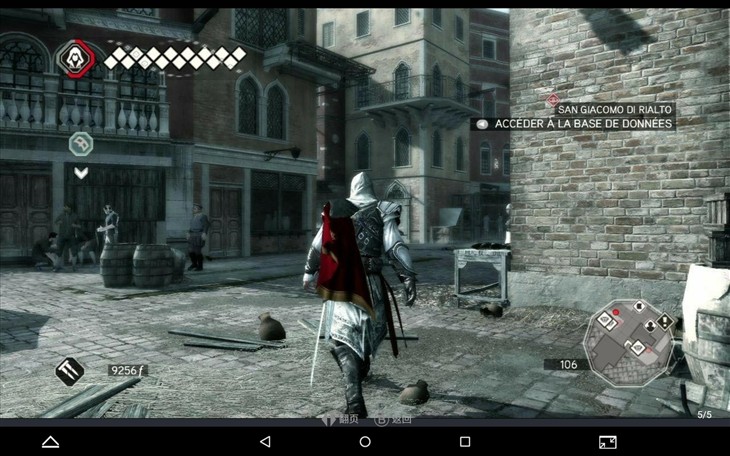 Assassin's Creed II: the character moves smoothly no matter it jumps or run. Whether first person view or third person view, I can freely switch views back and forth.
2) Simulator Game Test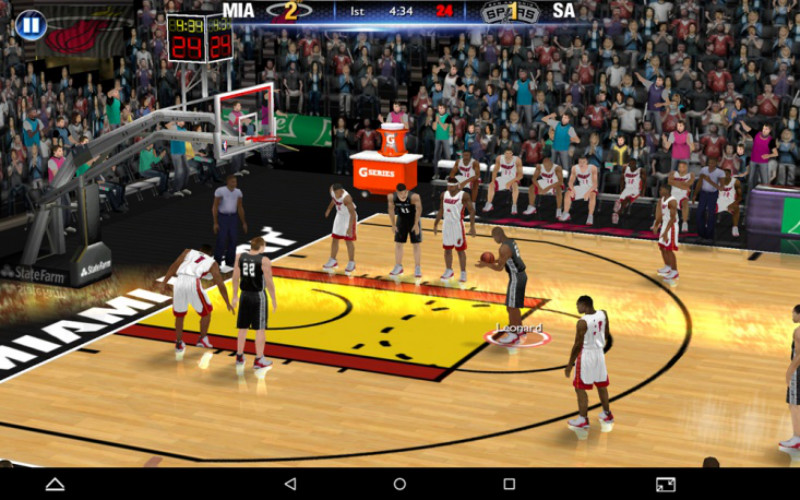 NBA2K14: by testing, the WinkPax G1 runs NBA2K14 smoothly. Movement is smooth, sound effects are realistic.
NDS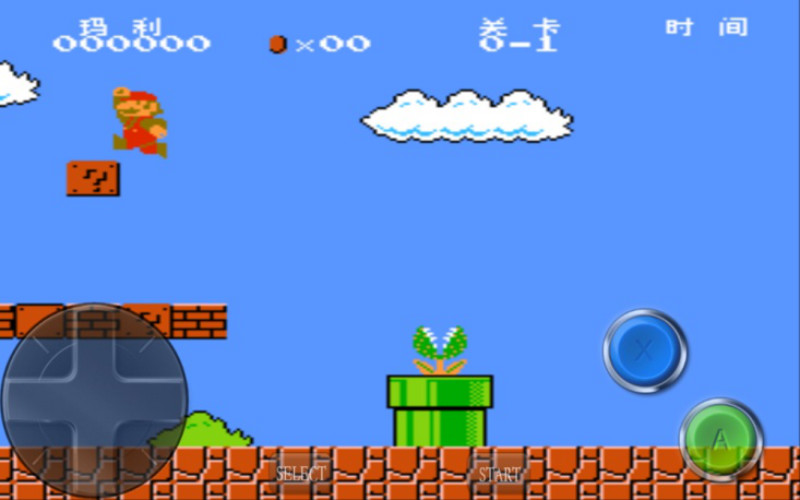 Super Mario: Emulators run pretty smoothly. Gaming performance is incredible

GBA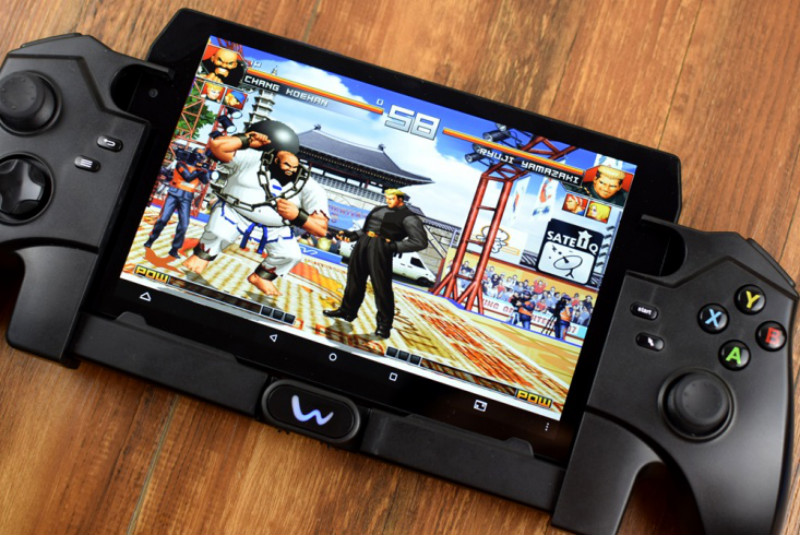 The King of Fighters '97: the tablet runs KOF 97 flawlessly. It brings back childhood memories!

3) TV Games Test
You can play games on TV by connecting the WinkPax G1 tablet to your TV through Micro HDMI to HDMI cable. Once connected, whatever's displayed on tablet's screen will also appear on your TV. We have The WinkPax tablet can also be used as a TV BOX, which has many blockbusters, dramas, variety shows, animations, documentaries, etc



The CrossFire runs smooth and sharp on my TV.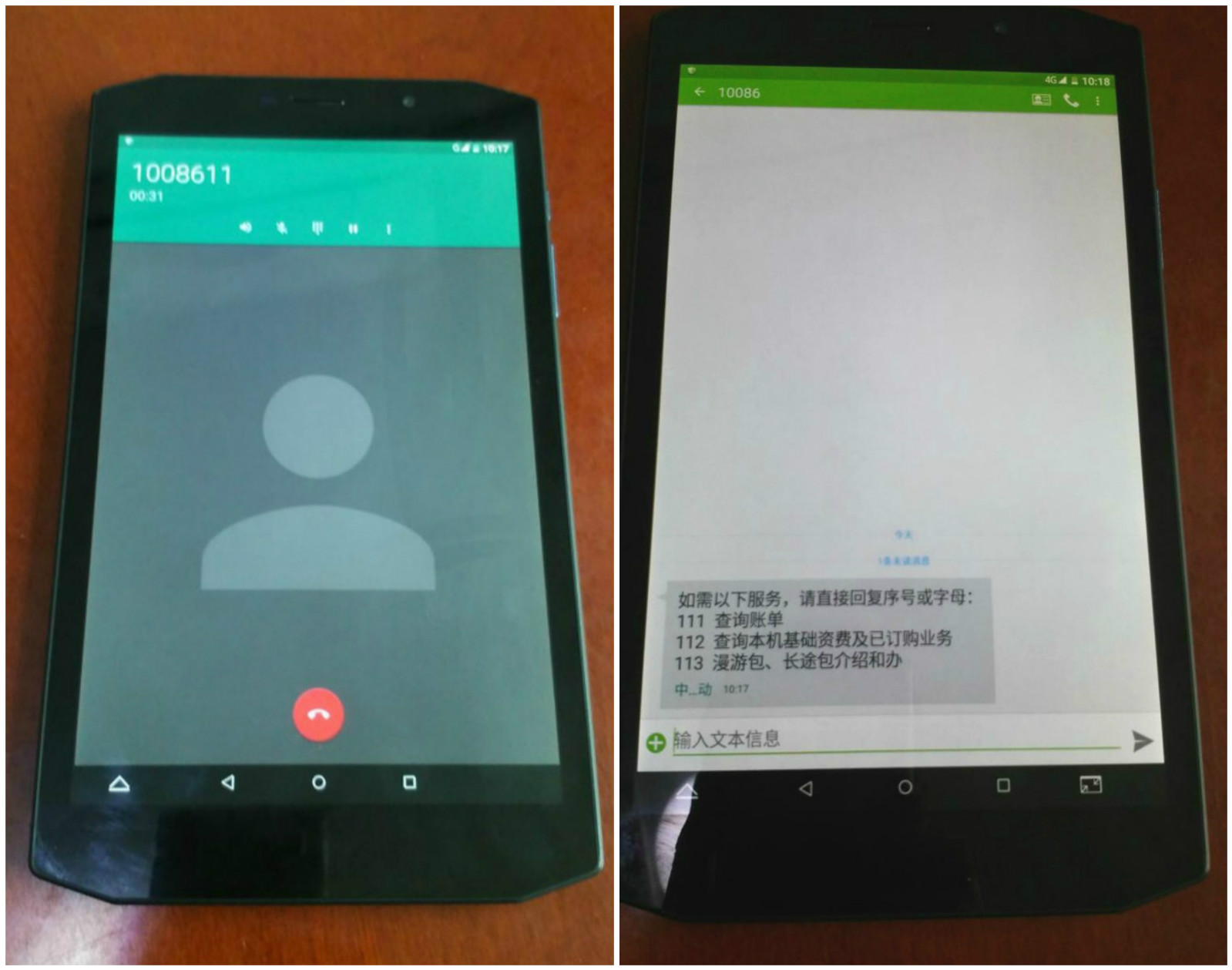 In addition, you can use this tablet as a phone. It supports 4G SIM card. You can make phone calls and send messages.
Battery life
The WinkPax G1 is equipped with 5400mAh battery that can last 3 to 5 days for light and medium users. For heavy users, it can last 14 hours to 1 day. Using the supplied 5V/2A charger, it's reasonably fast to charge
Conclusion
From my experience, it has been quite fascinating so far. The construction is very nice. It feels solid and well made in my hands. The screen is bright and clear. The android OS and games run very well. The ability to expand the controller is awesome! Overall, I recommend this WinPax G1 3-in-1 phablet to anyone wanting to get a portable android tablet mainly to game.