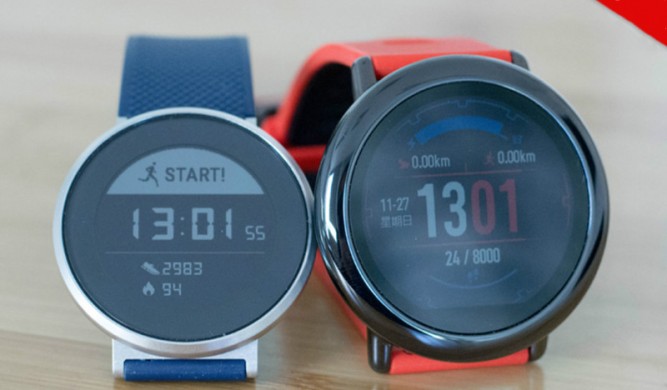 No doubt, Huawei Honor S1 and Huami Amazfit smart watch stand out in the crowded smart watch and activity tracker market. Both of them provide users with helpful features, diverse sensors and powerful spec. We're bring you Huawei Honor S1 VS. Huami Amazfit smart watch so you can make an informed decision when you decide to purchase one.
Design
Both Honor S1 and Huami Amazfit watch comes with a round dial. The honor S1 adopts a minimalist design with a 1.04 inch memory LCD display (208 x 208 pixels), metal case and an aluminum bezels. The strap is interchangeable. It is available in 3 color options: blue, gray and orange. The Amazfit sport watch comes with a 1.34-inch IPS LCD display with a resolution of 320 x 300 pixels. It looks just as stylish as Motorola Moto 360 Sport, which features a round dial on the front and a thick scratch-resistant ceramic bezel surrounding it. The Honor S1 weighs 35g, while the Huami Amazfit watch weighs 53.7g.

Hardware
The Amazfit sport watch is powered by 1.2GHz dual-core processor, along with 512MB of RAM and 4GB of internal storage. It supports Bluetooth V4.0BLE, 4G, VoLTE, 3G, Wi-Fi, GPS, Glonass, and Quick Pay (Alibaba mobile payments). There's also a PPG-based heart rate sensor on the back which is capable of monitor your real-time heart rate in sports and can efficiently avoid "air rate". Huawei did not state the processor of the watch as well as other specific hardware details, only few features and specs that details some functionality of the watch. The Honor S1 smartwatch does have a 3-axis accelerometer, 6-axis (gyroscope + accelerometer) sensor, heart rate monitor (PPG), wear sensor (CAP-Sensor), ambient light sensor. Internal memory is 16MB with 256KB of RAM.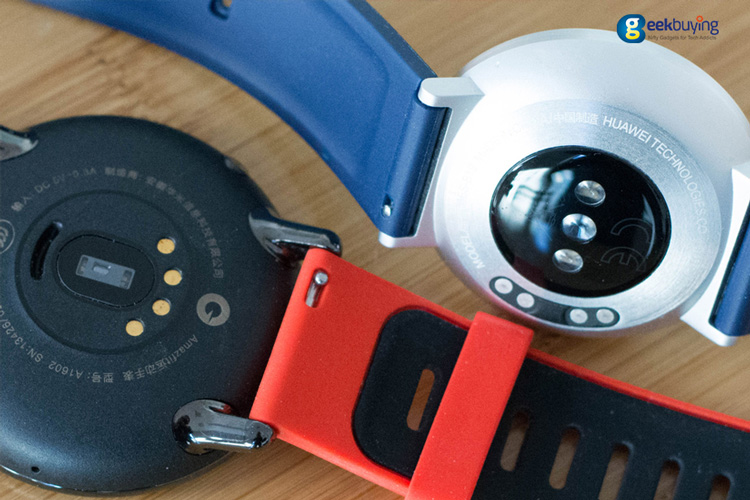 Function
Both watches features heart rate monitor, pedometer, phone call reminder, information push and Ali pay. The biggest difference between Honor S1 and Huami Amazfit watch is that Huami Amazfit has built-in GPS, which will achieve accurately real-time tracking, mileage, altitude, stride frequency, pace and other professional sports data, help users analyze and improve their sports level. Meanwhile, Huami Amazfit smart watch is able to store 500 songs, which you can listen to via a pair of Bluetooth earphones. You can finish your sports goal enjoyably when listen to music. Although the Honor S1 does not have standalone GPS, but it syncs with Huawei's Wear app for either Android or iOS. And compared with Huami Amazfit, Honor S1 has a better APP, which allows you customize your running plan and provide you real-time guidance during running.

Battery Life
In terms of battery life, Honor S1 is equipped with 80 mAh battery that can last for 6 days, although that will entirely depend on how frequently you tap into power sapping features like the heart rate sensor and full notification support. Amazfit is equipped with 280mAh that can last up to five days on a single charge. With GPS mode turned on all the time, battery life cuts back to 35 hours. If you're merely tracking steps, Xiaomi claims that Amazfit can go up to 11.6 days.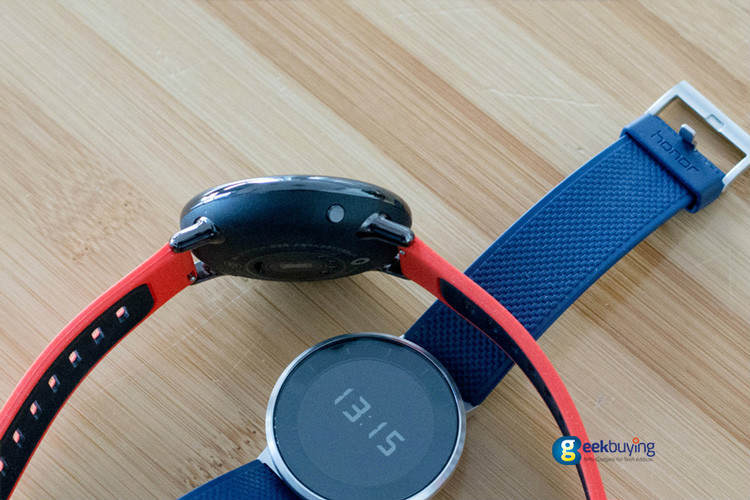 Waterproof Rating
Honor S1 caters a waterproof system to an IP68/5 ATM rating, which can be subjected up to at least 50 meters of water. Take the Honor S1 for a swim and it will survive the experience. The Huami Amazfit smart watch is IP67 certified, meaning that it has complete protection against dust, and can withstand being submerged in up to one meter of water.
Conclusion
Both Huawei Honor S1 and Huami Amazfit smart watch have their pros and cons. If you need GPS positioning and want to listen to the music during exercise, Huami Amazfit is your best choice. While if you are looking for a "personal trainer", Huawei Honor S1 suits your needs.