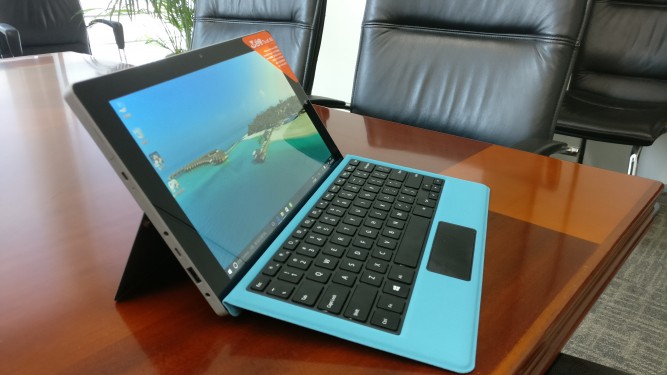 Teclast is well-known for its budget dual OS tablet. Recently, they released a new dual OS tablet —Teclast Tbook 16S. Before diving into the upcoming unboxing review, we're giving you our first impression of the Teclast Tbook 16S.
First impressions
The overall look is very simple but elegant, and is impressively thin and light. The back cover is made of magnesium alloy and adopts CNC technology. It is textured and feels great in the hand.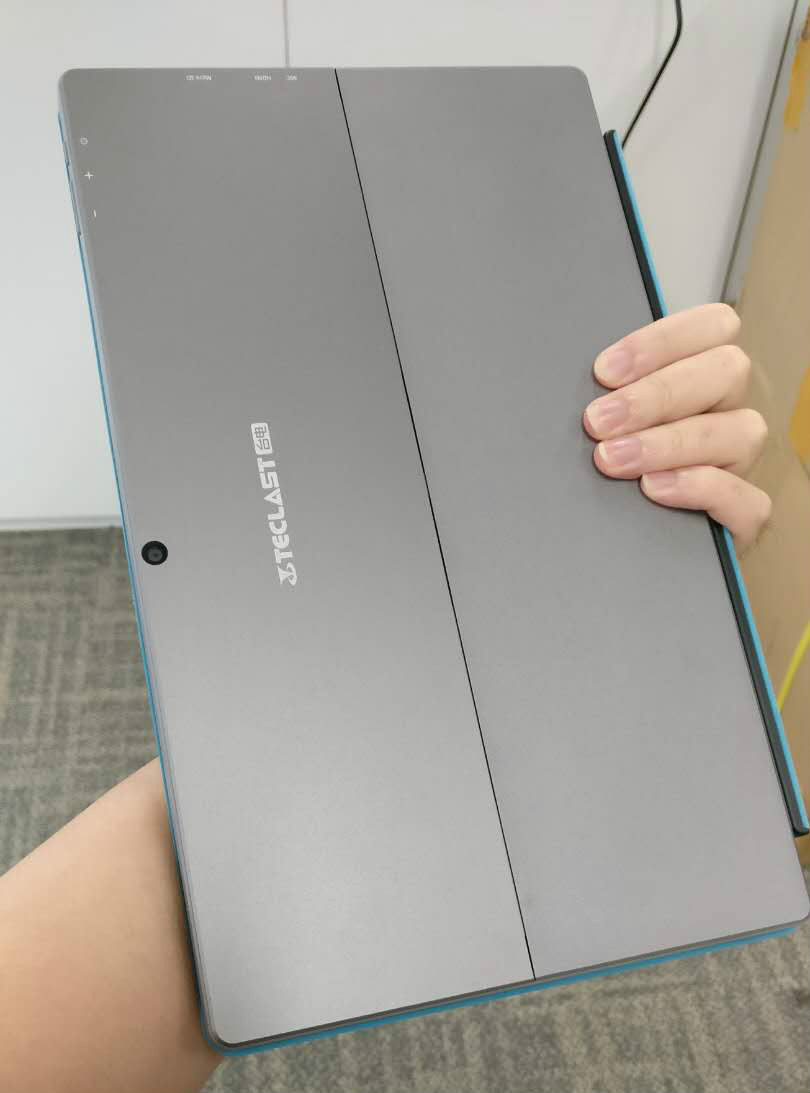 Design
One of the biggest bright spot of Teclast Tbook 16S is the flexible metal kickstand. The kickstand drives its innovative multimode design, allowing you to conveniently switch between holding, viewing, and typing modes, all on the same tablet. There are USB 2.0 slot, Micro USB slot, TF Card slot, Micro HDMI slot, 3.5mm Earphone jack, DC jack on the left side of the tablet. On the right side of the tablet there are dual speaker. Docking magnetic keyboard interface is located at the bottom of the tablet. The tablet features a 2.0MP front camera allows you to take perfect selfie and face time with friends. And 5.0MP rear camera let you capture memorable moments.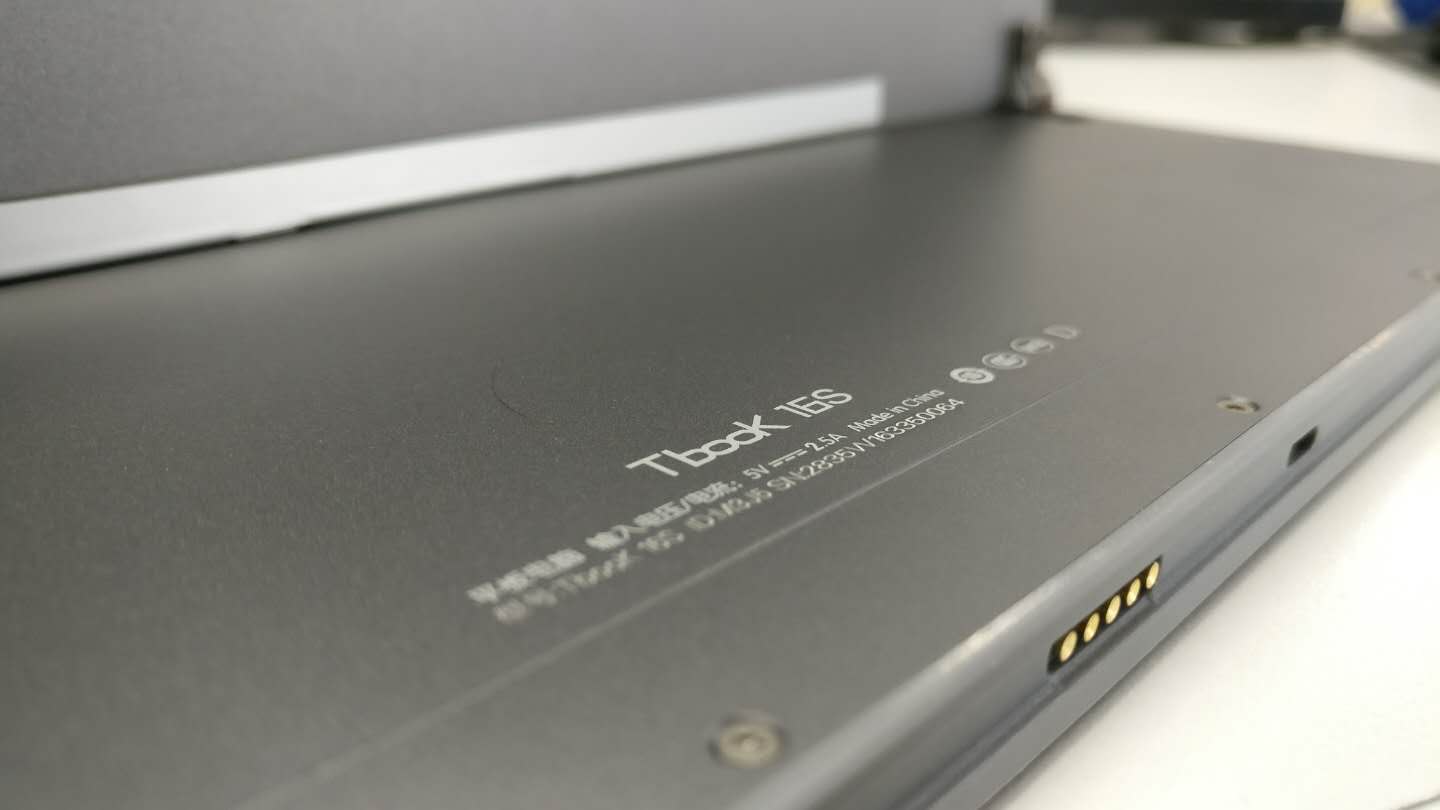 The kickstand can be adjusted up to 90 degrees.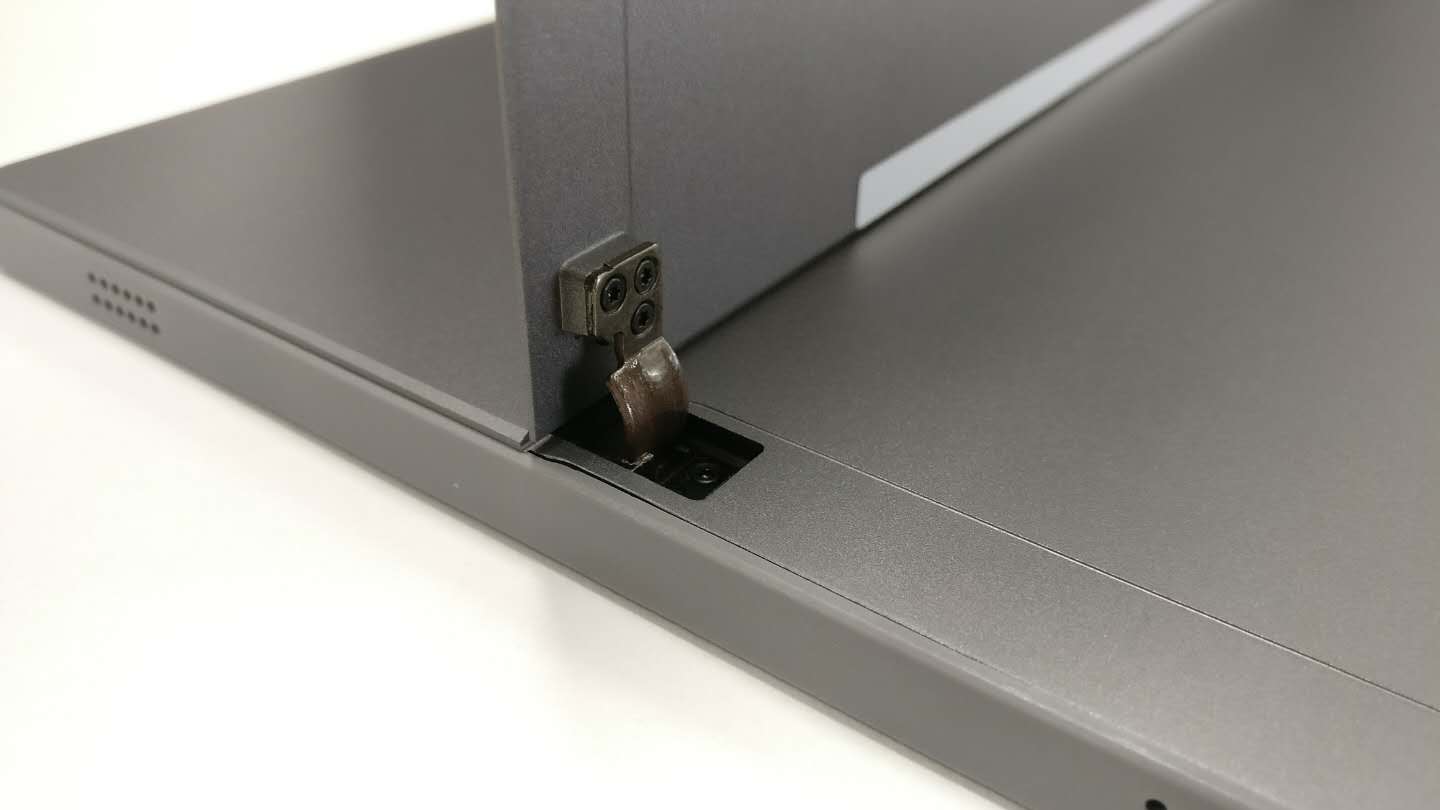 Another highlight of Teclast Tbook 16S is its original magenetic docking keyboard. The keyboard features big raised keys, is weighty. The design is very deliberate and functional. And it is very lightweight which you can carry it around with you.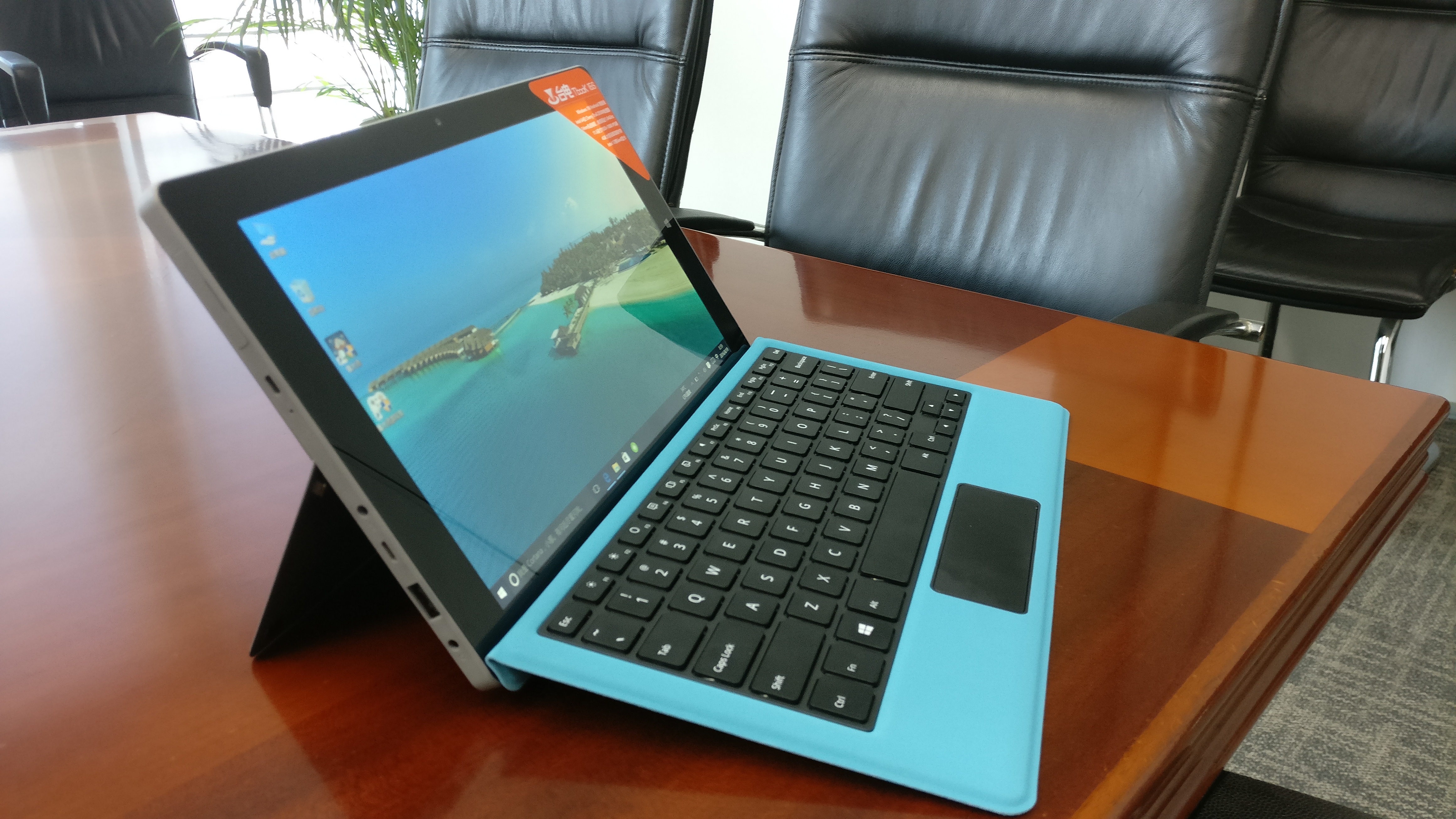 Display
Teclast Tbook 16S features an 11.6″ 1920*1080 IPS screen. Thanks to IPS technology the Teclast Tbook 16S also boasts 178° Ultra Wide viewing angles providing you the perfect view of the screen from any position, with no blind spot to enable you to share your tablet experience in every situation.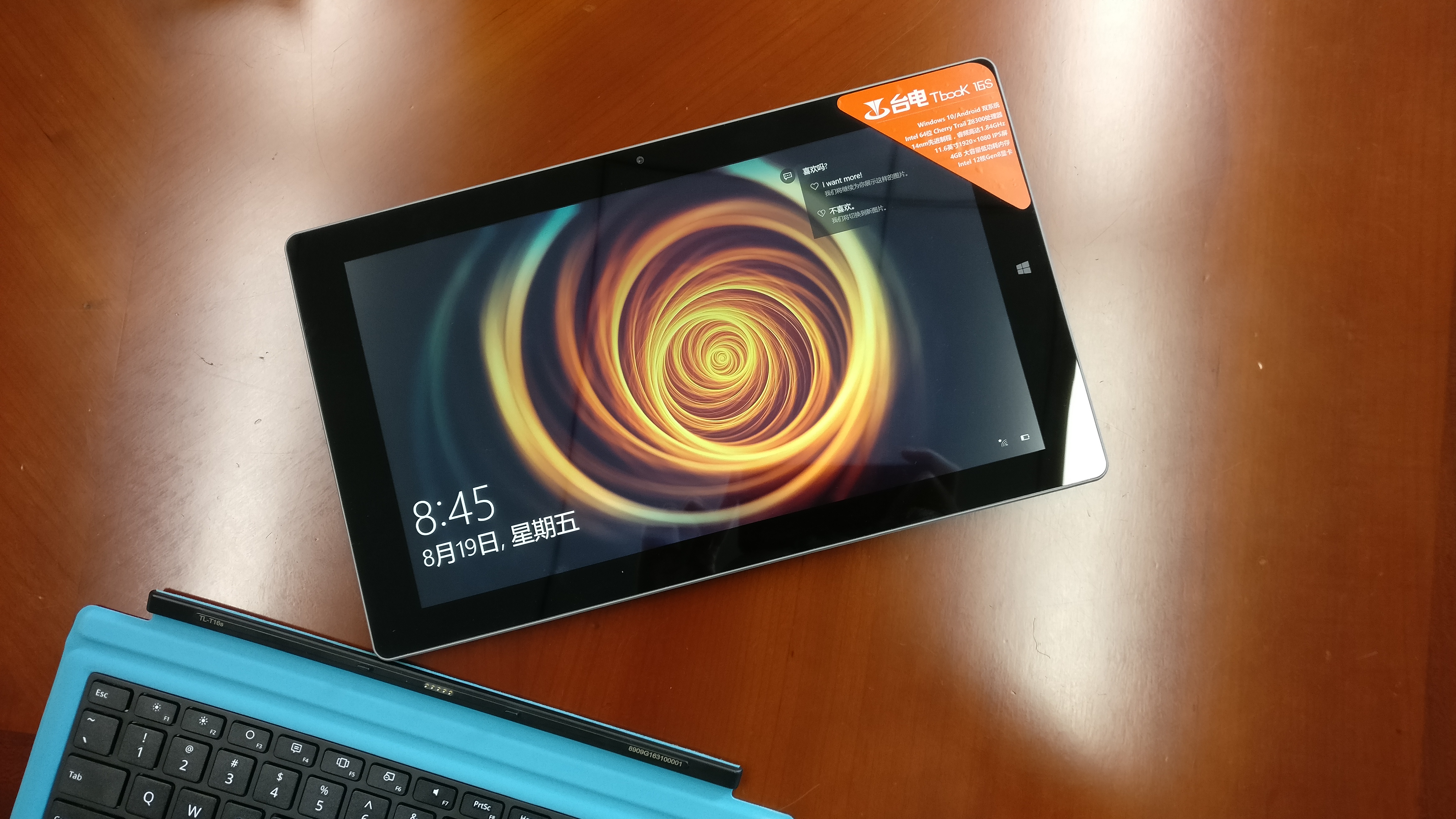 Processor and RAM
Teclast Tbook 11 is powered by Intel Cherry Trail Z8300 Quad-core Processor 1.44 GHz that can run up to 1.84GHz. 4GB RAM combined with the 12-core Gen 8 High definition Graphics allows you to run games like LOL, Cross Fire and World of Warcraft smoothly. Also, it runs photos and video-editing applications, as well as multiple programs and browser tabs all at once.
Storage capacity
Teclast Tbook 16S comes with 64GB eMMC of internal storage, which is enough to store your music, videos, photos and other files, and you still have the option of adding an external storage of up to 128GB using TF card.
Operating system
Teclast Tbook 16S comes pre-loaded with android 5.1 and windows 10 operating systems. On the Windows side, it is very snappy and we are able to run PC programs like Microsoft Word, PowerPoint, Adobe Reader and Photoshop also browse, watch videos and play undemanding games. On the android side, everything loads extremely quickly and we have access to all apps that we would expect to get from any other android device. The OS switch is fast. Dual boot switching takes about 1 minute.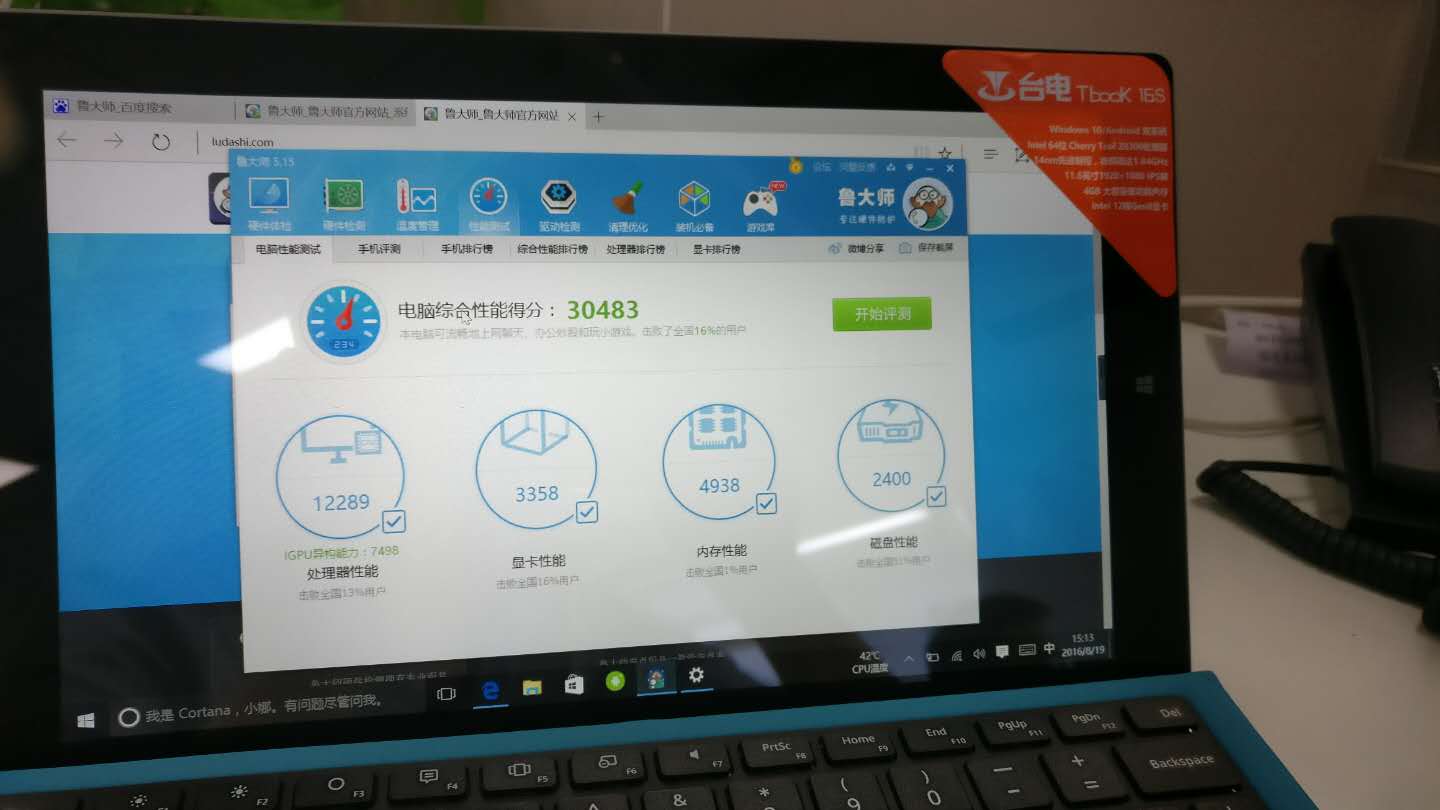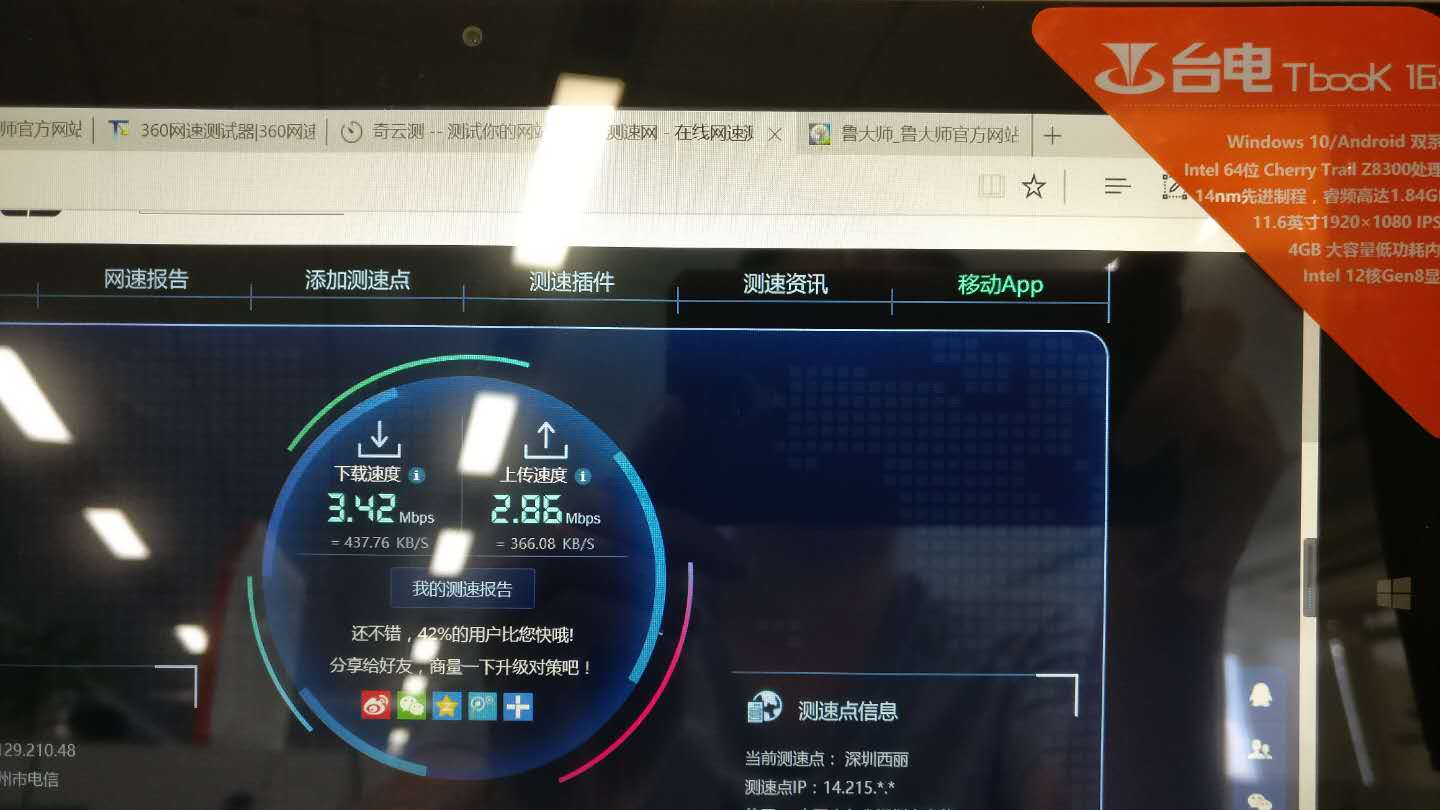 Battery
Teclast Tbook 16S comes with 7200mAh 3.7V battery that can give you up to 7 hours of usage thanks to Windows low power technology and the DPTE intelligent battery management. But if you are into gaming, then expect around 4-5 hours of battery life. It is also possible to boost the battery life by simply lowering the screen brightness.
Conclusion
We see this as a good choice for someone who wants a Win system for emails, web usage, basic productivity software, and other similar tasks. It won't dazzle you with speed or specs, but it packs a lot of performance.