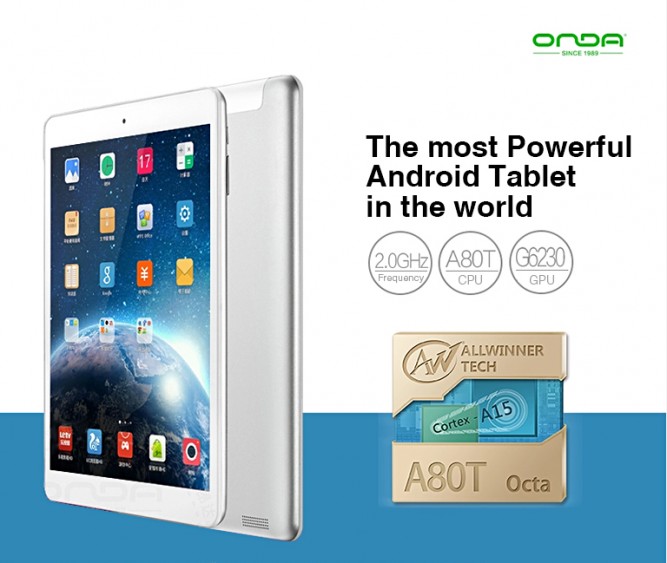 Hello All,
Stock firmware for Onda V989 octa core tablet is released, it is V2.0 firmware.
There has 4 version for Onda V989, you can distinguish from the back shell. The 9,10 numbers of the tablet is your pc version.
Download the firmware
V1: http://www.mediafire.com/download/dvukpv8v6d3x51k/V989_Core8_v2.0_v1.rar
V2: http://www.mediafire.com/download/x9qaiqncqrnt5g6/V989_Core8_v2.0.1_v2.rar
V3: http://www.mediafire.com/download/b2m9temiiwun6up/V989_Core8_v2.0.1_v3.rar
V4: http://www.mediafire.com/download/15l23fbtpbd1dxk/V989_Core8_v2.0.1_v4.rar
Password is geekbuying.com
Tip: Brush has risks, please read the tutorial carefully, and then operation!!!
Ready:
1, Please use Win XP, Win7 desktop computer, and then USB cable is connected to the rear USB port on the desktop computer.
2, Ensure that the power of the Tablet PC in more than 50%.
3, Please turn off anti-virus software on your computer.
4, Please backup you date on your tablet and unplug the TF card if it has.
5, Prepare for the firmware.
Steps:
1. Unzip the firmware, you will get 4 files.
2. Install the flash tool.
3. Confirm to complete, and then will pop up install driver automatically.
4. In the driver installation process, if there are pop-up warning system security, be sure to click accept, otherwise it will prevent the driver installation; If no pop-up system security alerts, please ignore this step, proceed to the next step.
5. Shortcut icon on the desktop after the installation, then run it.
6. Switch to flash firmware mode and then choose the firmware
7. Shut down the tablet. If you are unsure whether it off state, long press the power button for 10-20 seconds to force shutdown.
Note: If your tablet open the fast boot mode, please cancel.
8. Press "home key" (If your tablet hasn't "home key", please press "volume –") and plug in the USB cable, and then continuously press the power button 5-10 times, until the lower-right corner of the computer prompts discovery of new hardware and pop-up the window of installation driver, then release the home key.
The upgrade is complete. Turn off the upgrade tool, disconnect the USB cable.
Turn on the tablet. the first boot time will be a little longer after upgrade, please be patient.
B.regards!
GEEKBUYING