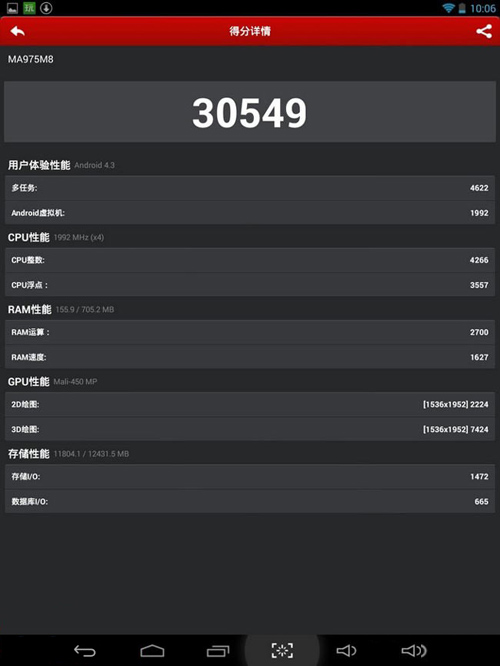 Onda V975m lanches the first Amlogic M802 quad core tablet.
Amlogic M802 is a quad core chipset, with 28nm quad core processor running at 2.0GHz and Mali450 octa GPU.
Onda V975m is the first tablet with Amlogic M802 CPU. It is based on the latest quad-core architecture ARMCortex-A9r4, Onda V975m also is the first tablet with this architecture. Performance is nearly three times higher than the current mainstream quad-core processors.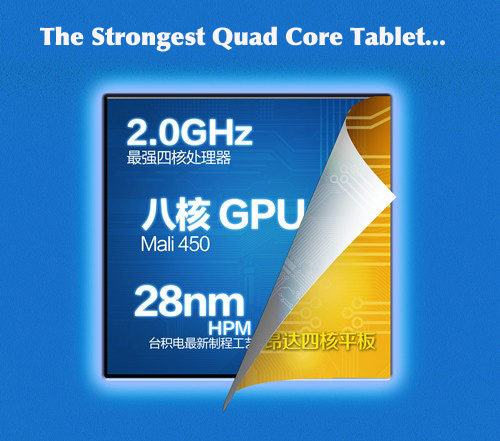 Measuring the performance of a chip, GPU is very important. Onda V975m quad-core using 8 core Mali450 MP8 GPU, which is the highest GPU among the world's A9 quad-core chips currently. It is different with other mainstream GPU, it supports eight cores running simultaneously, the real eight-core GPU brings strong performance, is 5 times Mali400.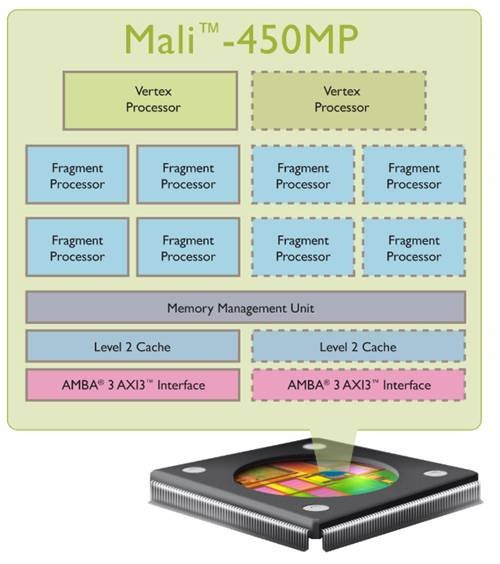 The advanced TSMC 28nmHPM technology, the lower power consumption.
The highlight of Onad V975m:
Android 4.2 OS
9.7 inch 2048*1536 Retina 10 point capacitive touch screen
Amlogic M802 Quad core ARMCortex-A9r4 2.0GHz
Mali450 MP8 GPU
1GB DDR3 RAM and 16GB NAND FLASH ROM
Visible Angle: 178°
Support OTG HDMI
Front 2.0MP + Rear 5.0MP camera
4K HD video playback, Miracast video output
Onda V975m Antutu benchmark cores is up to 30000+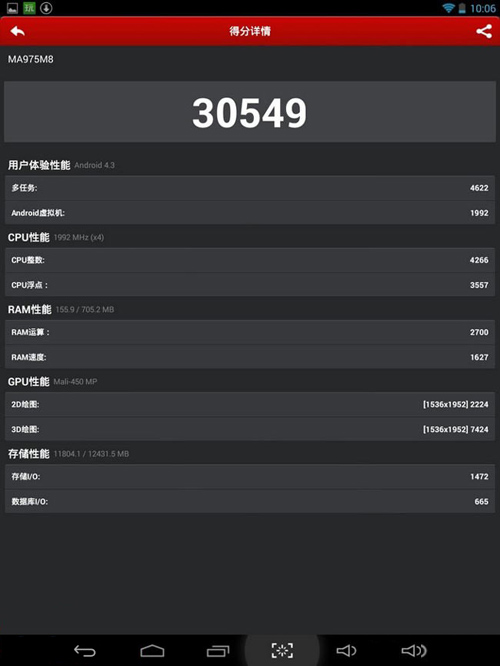 The GPU preformance of Onda V975m: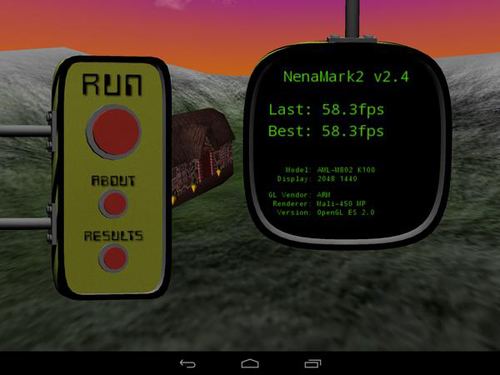 The web browsing performance of Onda V975m: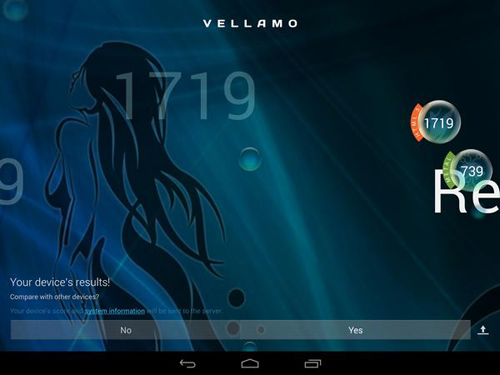 Shopping Onda V975m:
http://www.geekbuying.com/item/Onda-V975M-Amlogic-M802-2-0GHz-9-7-inch-Tablet-PC-Android-4-2-Quad-Core-Retina-Capacitive-Touch-Screen-2048-1536-1G-16G-323182.html
Geekbuying
B.regards!