Many of the tablets may make you dazzled, don't worry, how to choose a tablet you need?
Recommended  1:
PiPo M9pro
It with wifi and 3G version.
M9pro 2GB+32GB wifi version
M9pro 2GB+32GB 3G version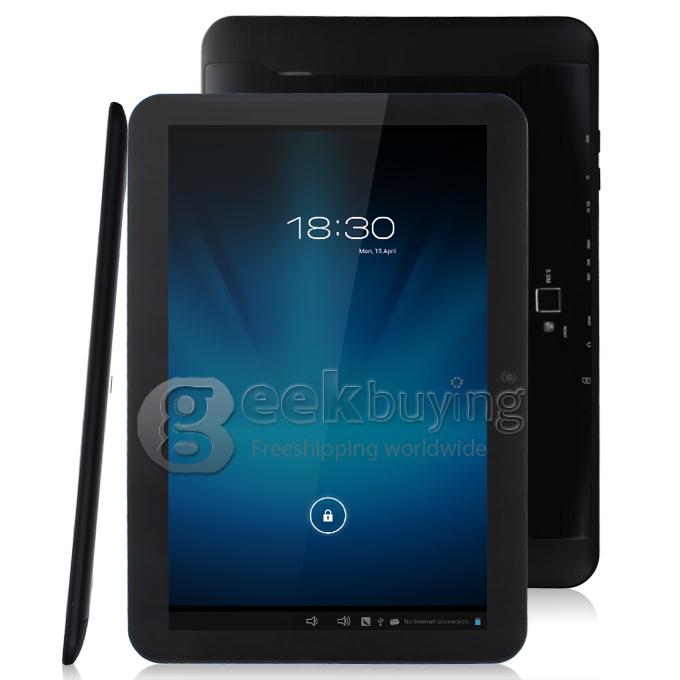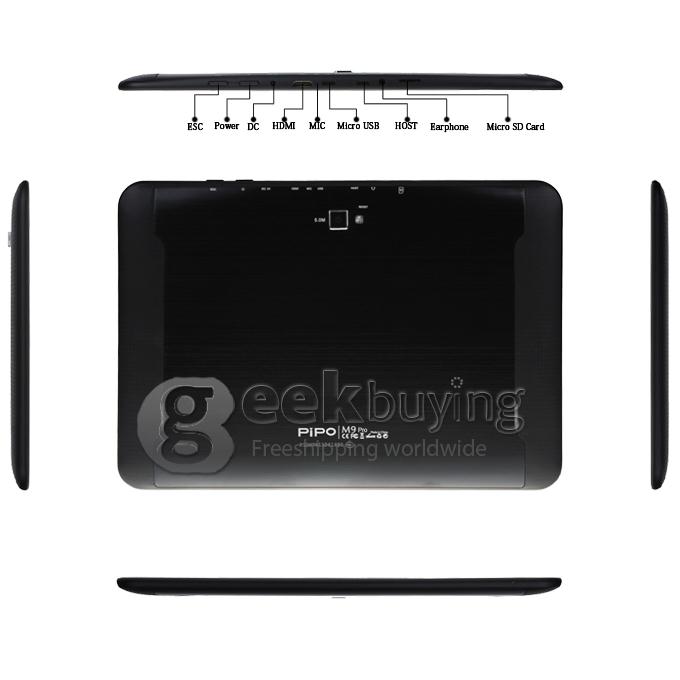 The Pipo M9pro is one of the first tablets to ship with the Rockchip RK3188 quad-core processor with ARM Mali 400 graphics, with GPS function tablet.
The Pipo M9pro features a 10 inch, 1920*1200 pixel IPS display, 2GB of RAM, and 32GB of storage. It has 533 MHz Mali-400 quad-core graphics, front and rear cameras, WiFi and Bluetooth, and a microSDHC card and HDMI port. It with the full function you want.
10.1 inch screen, you can watch movies and play games. Of course, you can use it as a office tools , although it cannot compare with windows OS.
If you want to a high hardware tablet, the PiPo M9pro is your best choice.
Recommended  2:
PiPo M6pro
It with 4 versions.
2GB+16GB wifi version
2GB+16GB 3G version
2GB+32GB wifi version
2GB+32GB 3G version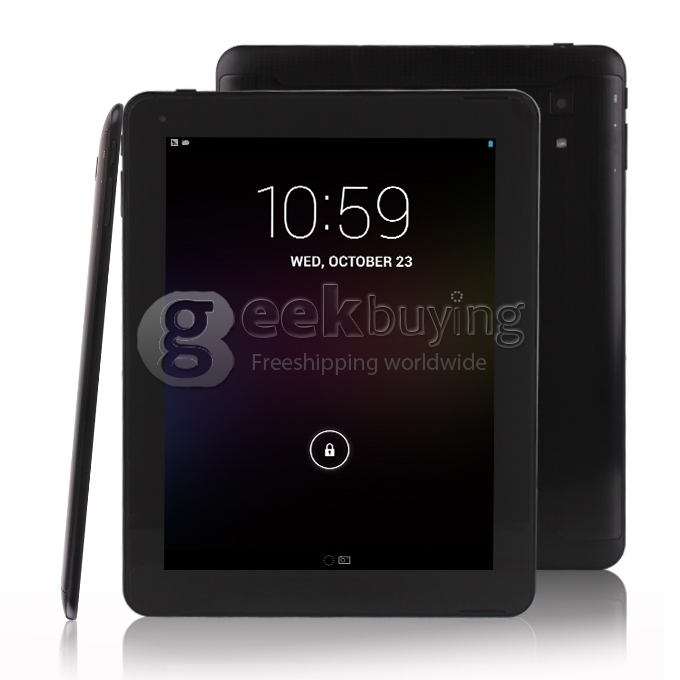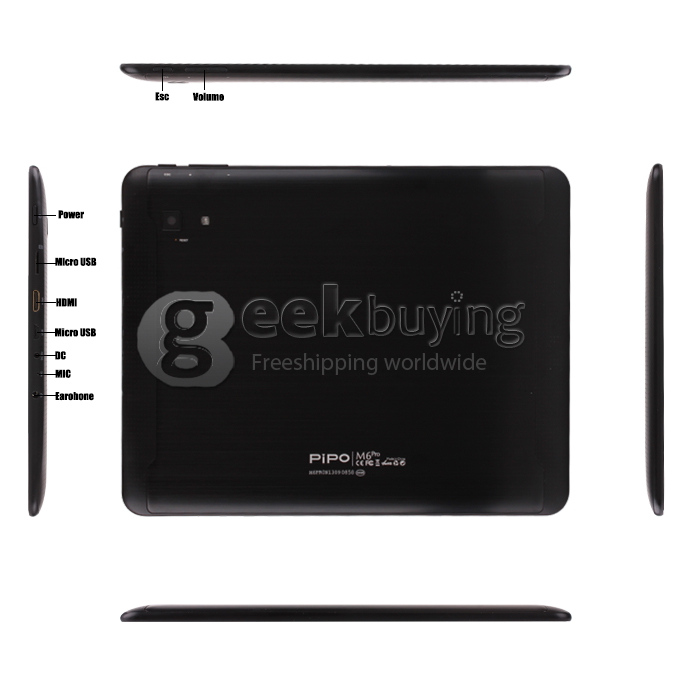 The PiPo M6pro is the same function as PiPo M9pro, just a little difference. M6pro features 9.7 inch 2048*1536 Retina IPS screen.
If you very demanding for the screen quality, PiPo M6pro is your style.
Recommended  3: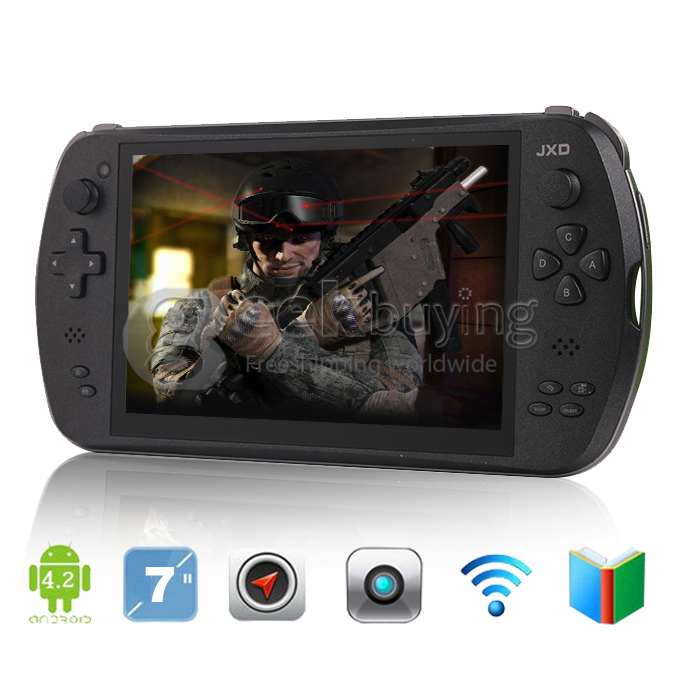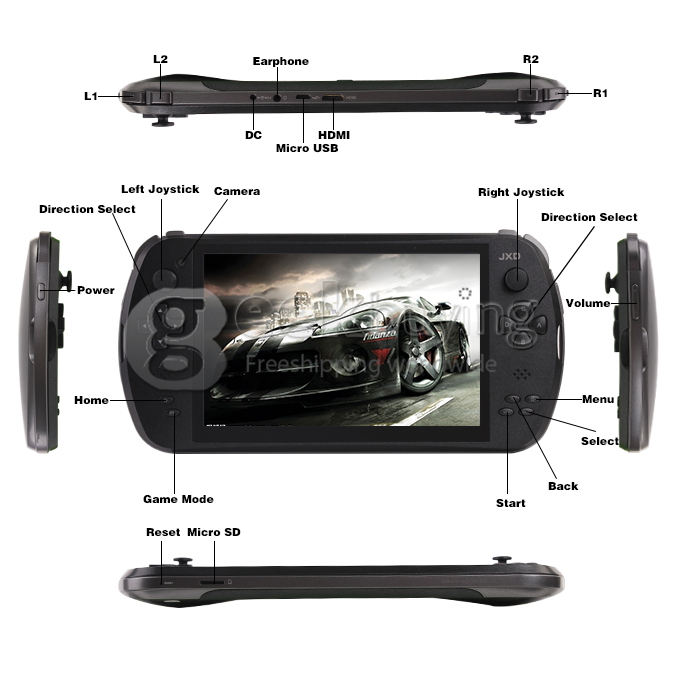 The first game tablet. It has game player appearance, and also has the game player button.
The S7800B feature 7 inch, 1280 x 800 pixel IPS displays, quad-core processors, and designs that look a lot like a PlayStation portable. Neither is quite as powerful as the NVIDIA Shield, which packs a Tegra 4 ARM Cortex-A15 quad-core processor.
JXD's top-of-the-line model features a Rockchip RK3188 ARM Cortex-A9 quad-core processor, 2GB of RAM, 8GB of storage, and a 5000mAh battery.
It runs Android 4.2.2 Jelly Bean, sports stereo speakers, front and rear cameras, HDMI output, and a series of buttons on the sides and edges of the tablet which you can use to play games.
Many Android games are designed for touchscreen controls — and you can us the 7 inch touchscreen to play if you'd like. But for games that support physical controls, you can use the D-pad, analog sticks, shoulder buttons, and other controls.
JXD also points out that the tablet can run a series of emulators that let you play classic games for the PS1, Gameboy, and other consoles.
If you are eager to play games, S7800B is tailored for you.
Recommended  4:
Ramos i9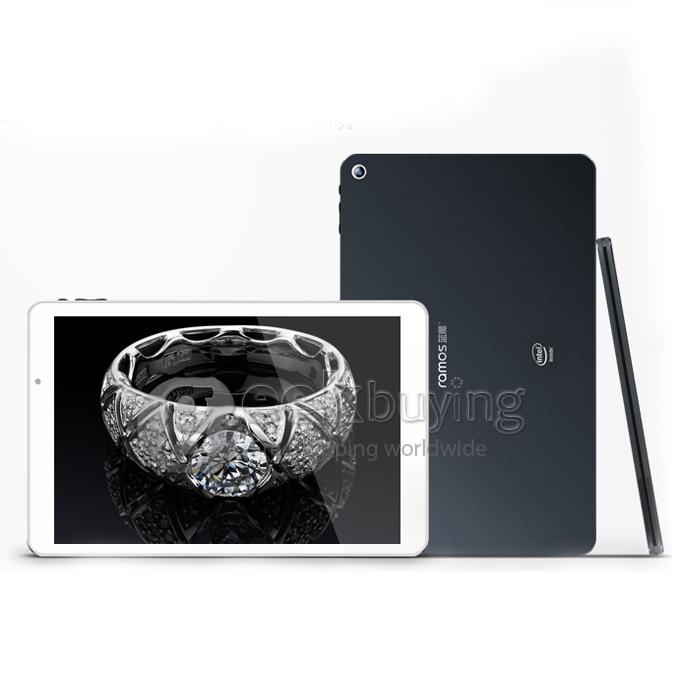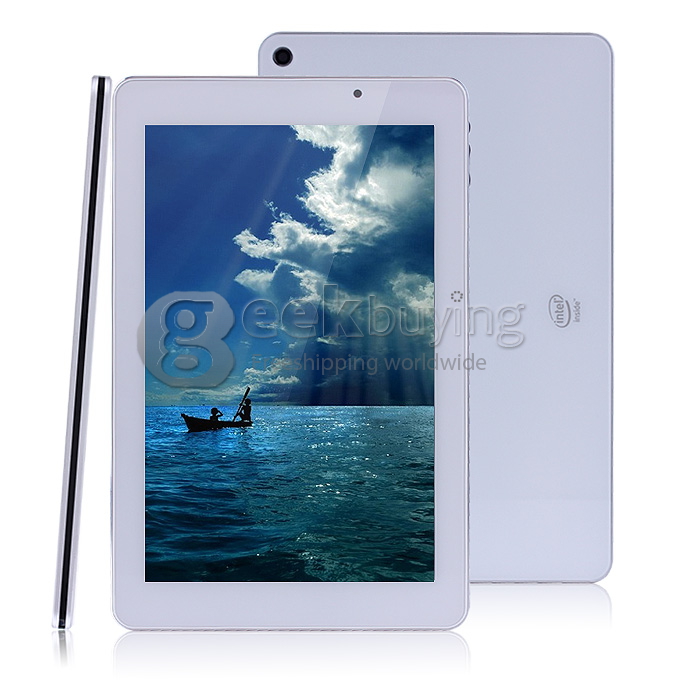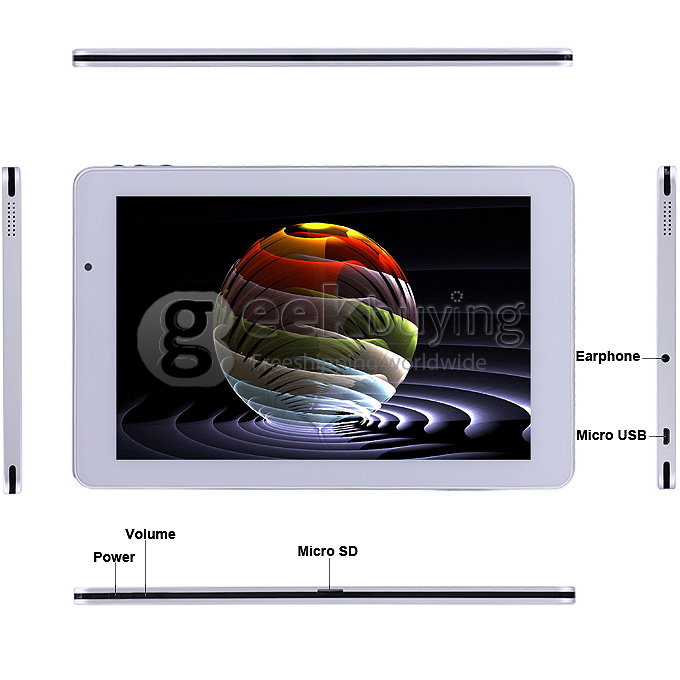 It has two colors, Blue and White.
Ramos i9 Blue version
Ramos i9 White version
Ramos i9 uses 8.9-inch IPS technology display with 1920×1200 HD resolution, adopted Intel Z2580 dual core processor, graphics processing is use of the fifth-generation PowerVR SGX544MP2  graphics processor, the performance improvements of up to three times.
Ramos i9 also has 2GB LPDDR 2 system memory, and 16GB storage. Also it is equipped with 2-megapixel front and 5-megapixel rear camera, can be described as the mainstream level. It comes with 7000mAh lithium polymer batteries, and AAC independent double sound chamber, makes the Ramos i9 more competitive on the market.
It is the best choice for people who looking for a high hardware, low price and stylish tablet.
Recommended  5: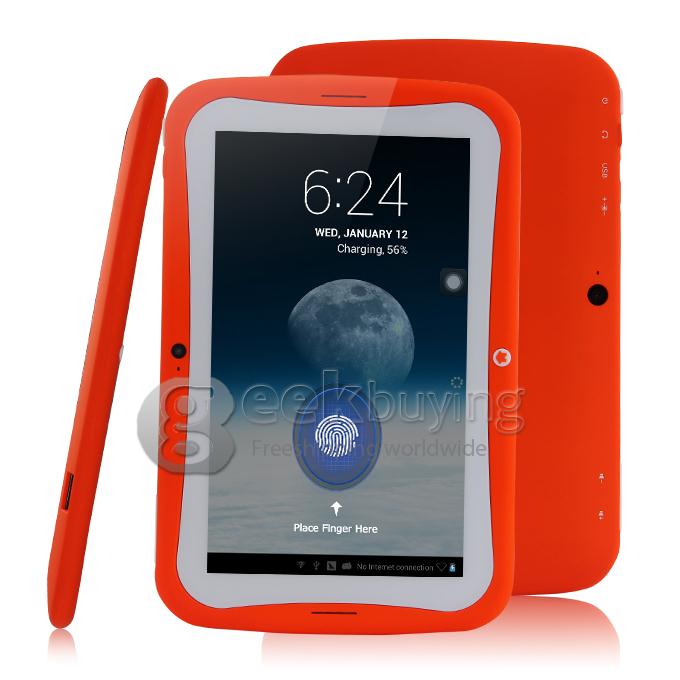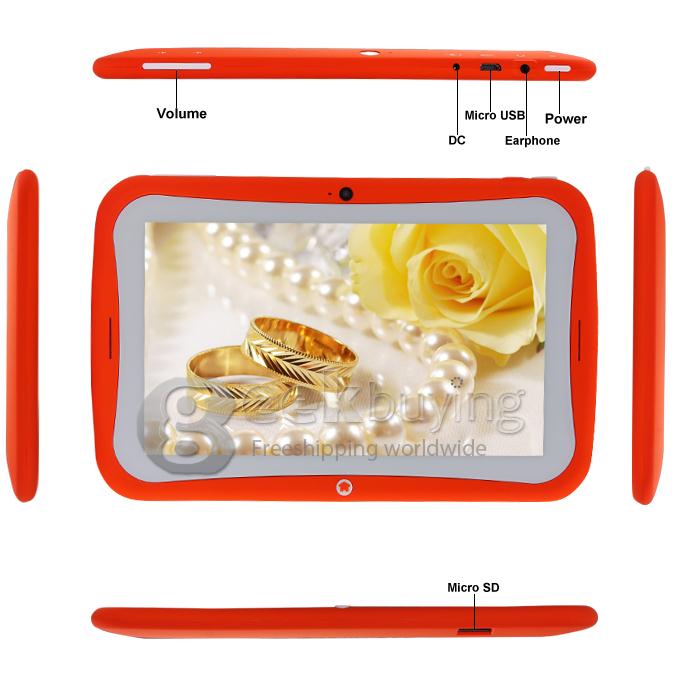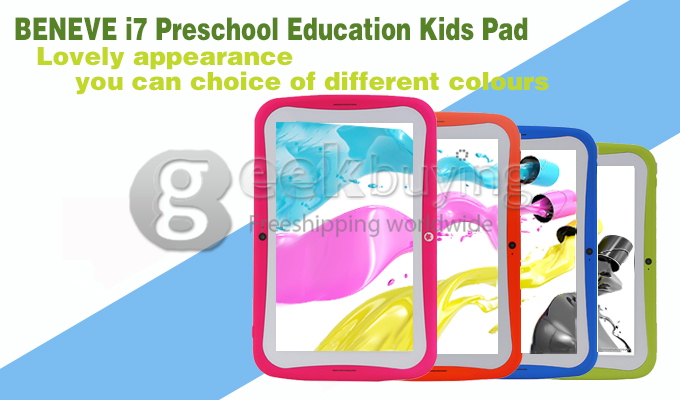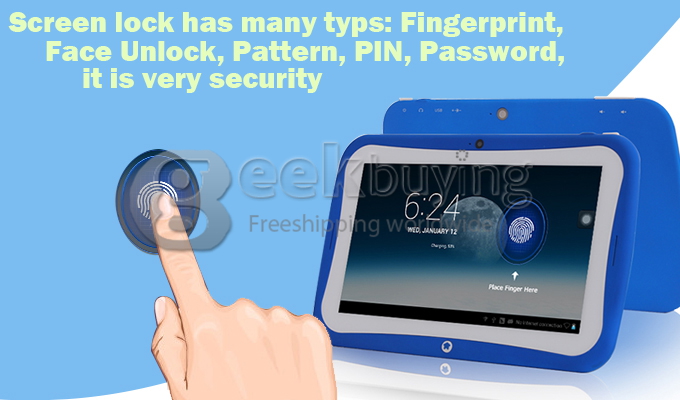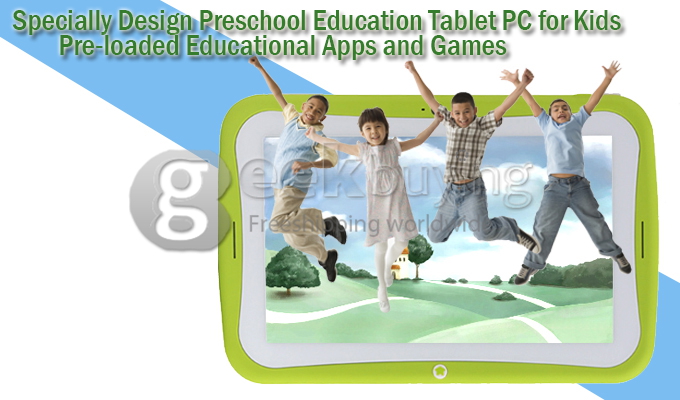 It is special designed for preschool education kids, there is 4 colors of the tablet.
Blue, Green, Pink and Orange, candy colors, and is suitable for children.
Pre-loaded educational apps and games, with lovely kids mode and parent mode that allows both parent and child to have different views. All surrounded in soft material perfect for kids
Lovely appearance, you can choice of different colors, Blue, Green, Pink and Orange, soft back cover, rounded edges, very nice to touch and easier to hold for little fingers.
The children tablet come with 5-points capacitive screen, easy to operate for kids, dual camera and Android 4.2.2 system.
Screen lock has many typs: Fingerprint, Face Unlock, Pattern, PIN, Password, it is very security
If you are looking for a tablet for your kid, BENEVE i7 is the best one.
More products following here:
http://promotion.geekbuying.com/promotion/Black_Friday_Tablets