Ulefone U650 , is a smartphone as big as 6.5inch with MTK6589T quad core CPU .The size of the phone is nearly as big as a 7inch tablet pc .ecause of its big size , its consumption is also very high .However , high consumption always means high performance .In order to ensure the working time , the the battery capacity is much bigger than many other batteries of smartphones .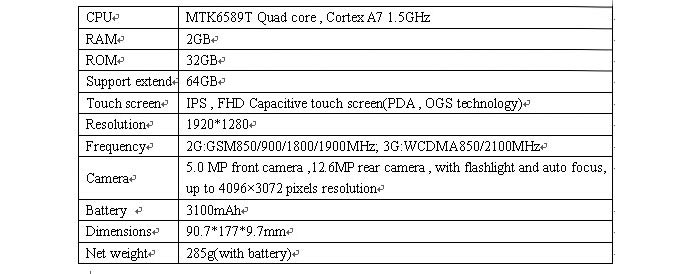 From the form above ,we can see that though the phone is 6.5inch which is much bigger than other phones ,it's also very light which is portable .Ulerfone U650 is equipped with MTK6589T quad core processor .Compared with MTK6589 , both of them are quad core processors ,MTK6589T is the upgrade version .So its performance is higher .The frequency of 6589 is 1.2GHz while 6589T is 1.5GHz .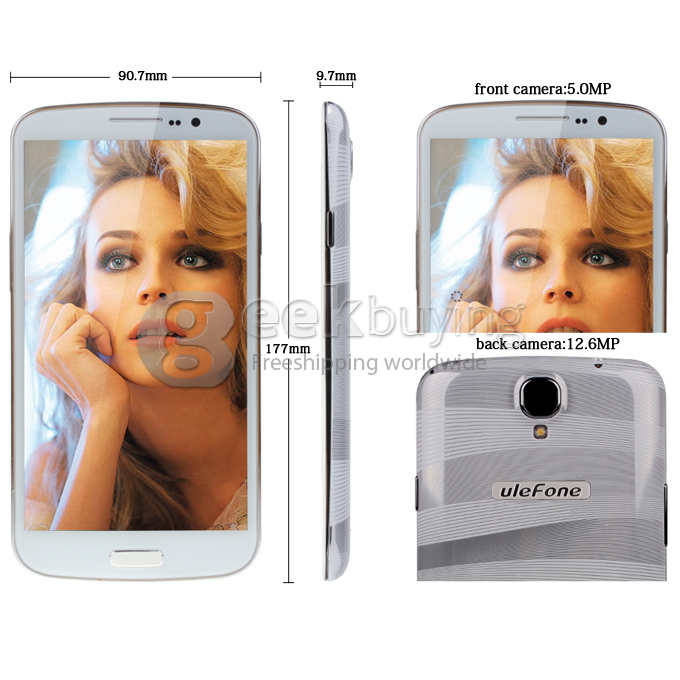 We can see the dimensions of U650.It's really very big .Usually , big screen means better view experience especially when watching video , browsing pictures or reading E-book .The front camera is 5.0MP and the rear one is 12.6MP.No matter you take photos of people or landscape , it can satisfy you .Those who like taking photos of themselves especially girls must be satisfied with it .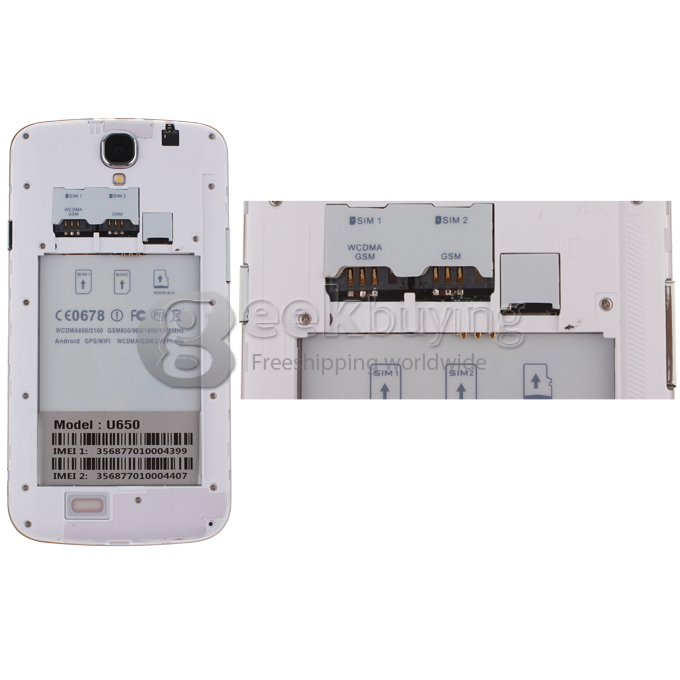 You can see that U650 is a dual card dual standby phone .Both 3G and 2G are supported .On the right of the SIM card slot ,we can see a Micro card slot .Ulefone U650 supports 64GB card extended .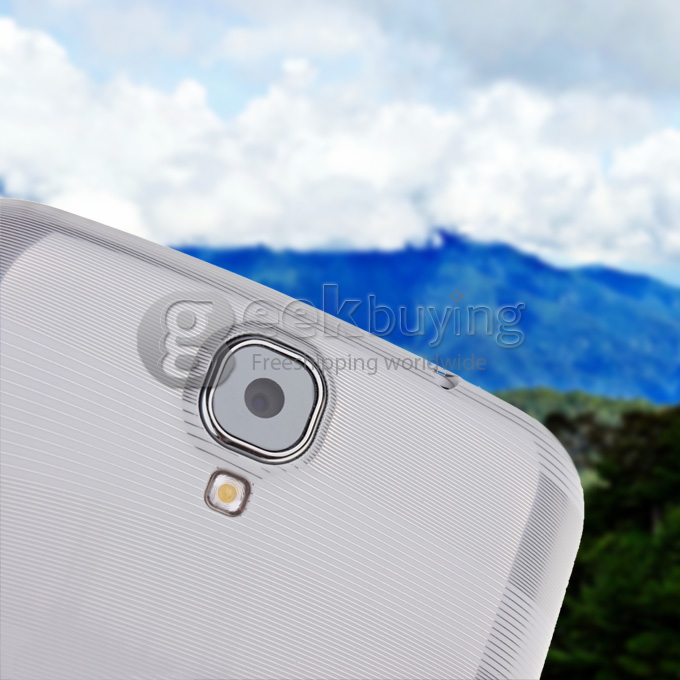 The back camera .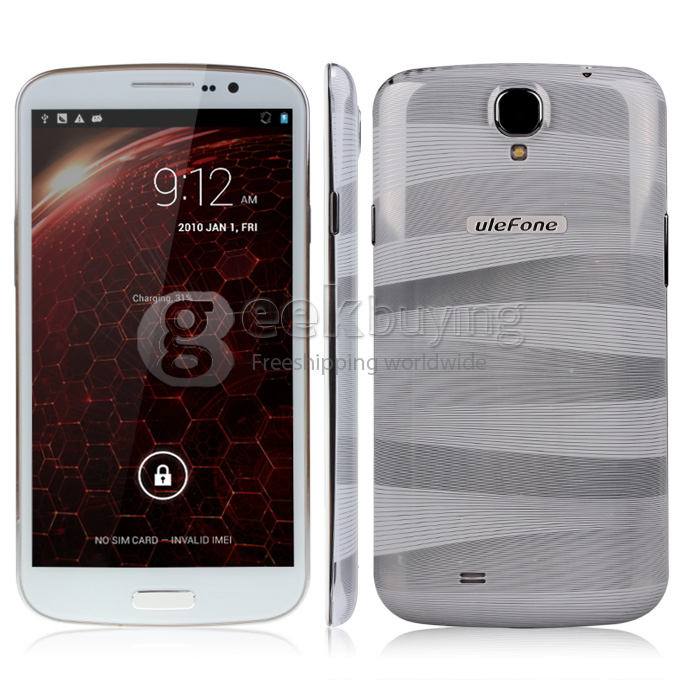 The front ,side and back of U650 .We can see the four angles of U650 are not sharp but curved which are more fit for the shape of hand .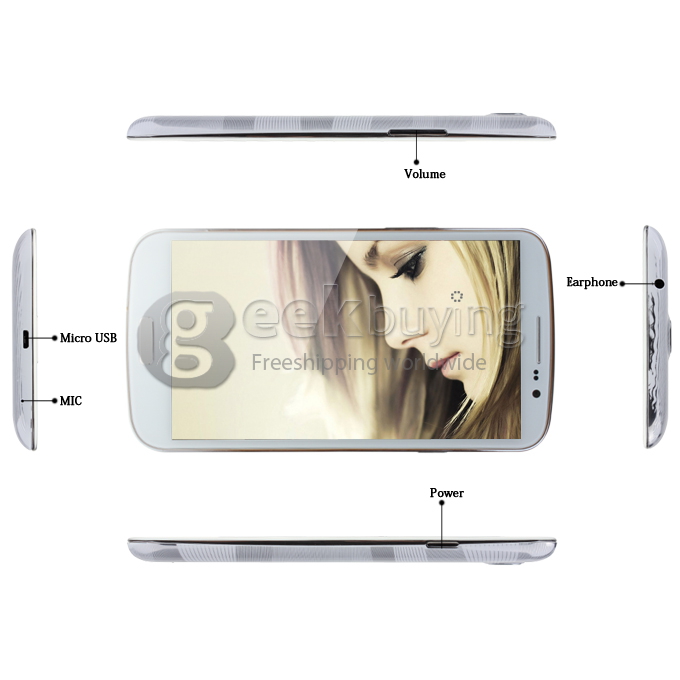 Every button and port can be seen clearly on this picture .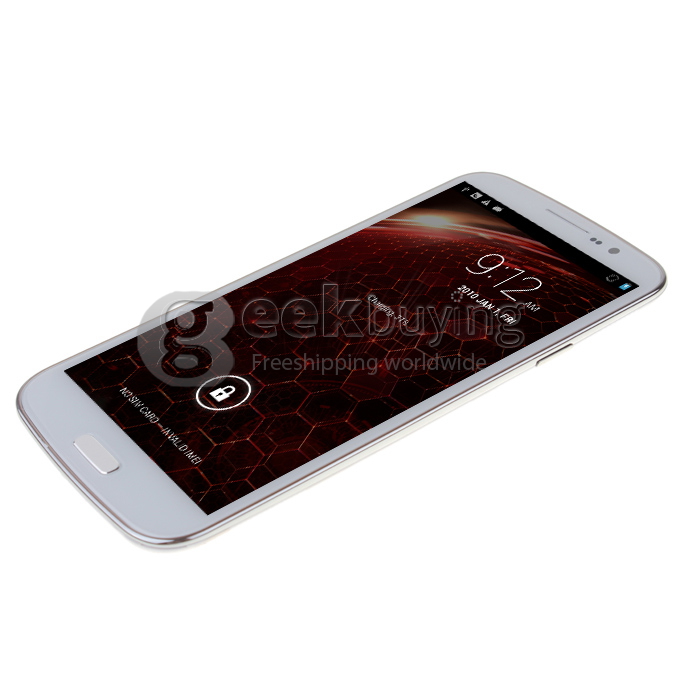 The front ,seeing from 45° angle.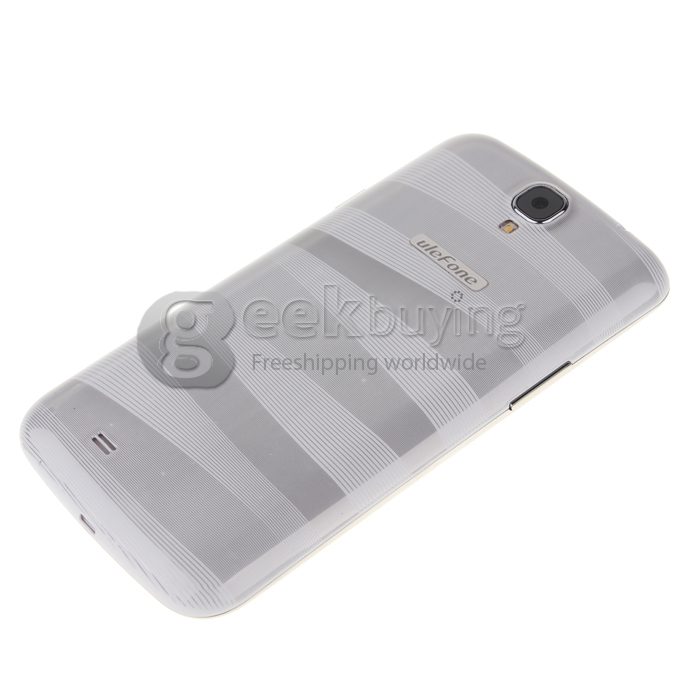 The back ,seeing from 45°angle .

There are two kinds of colours for U650 ,white and black.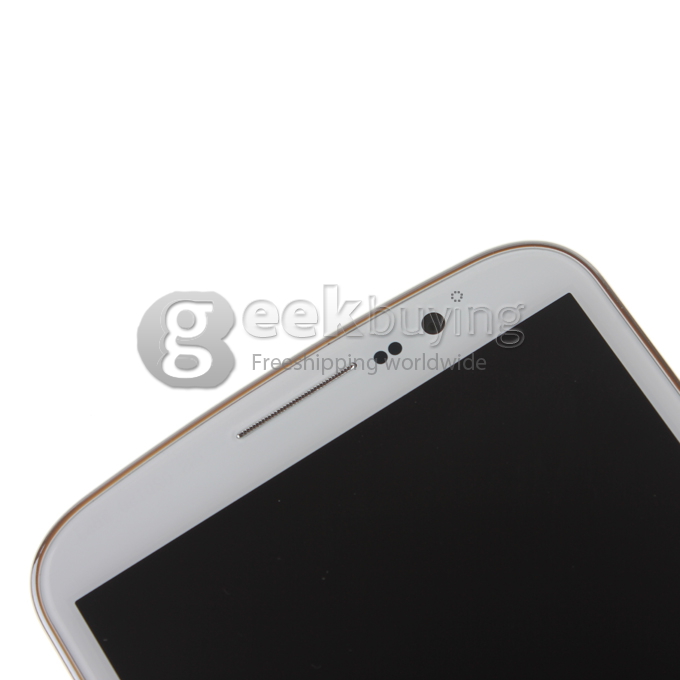 The front camera and loudspeaker .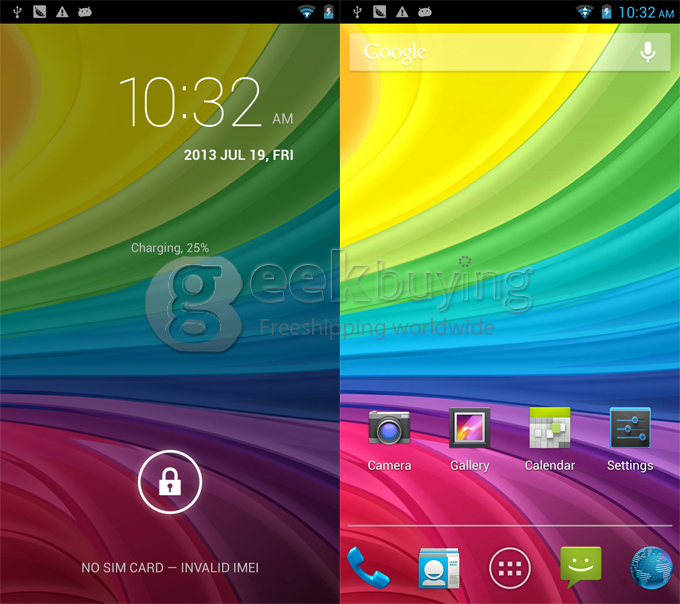 The locked interface and desktop .
Like other phones , playing games is also an important function to U650 . At the same time ,playing games is also a good way to test the performance of a smartphone .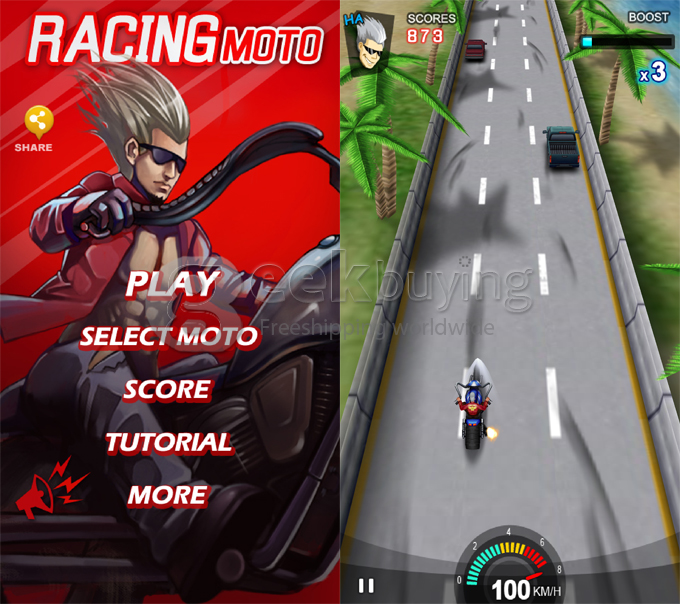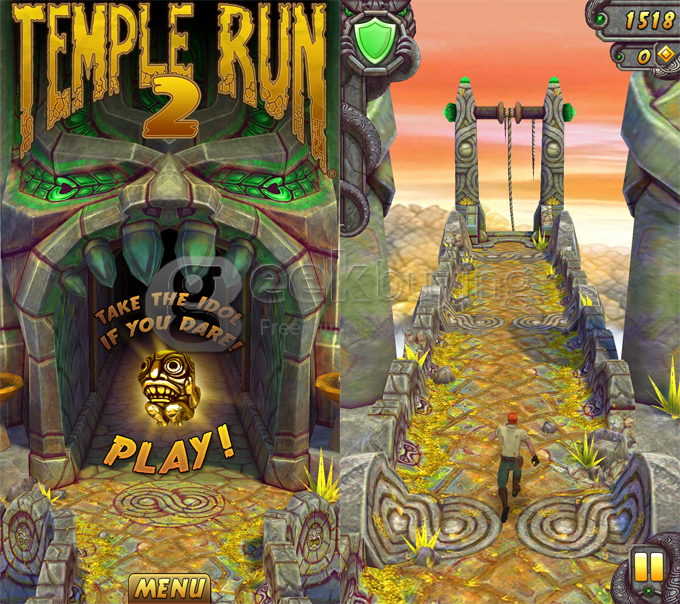 Both the two games above are popular games now .There is no stress for U650 to run these two games .No matter in the image quality or running speed ,there is no problem .Quad core CPU must have the precessing ability that it should have .You may have some more and bigger games tested .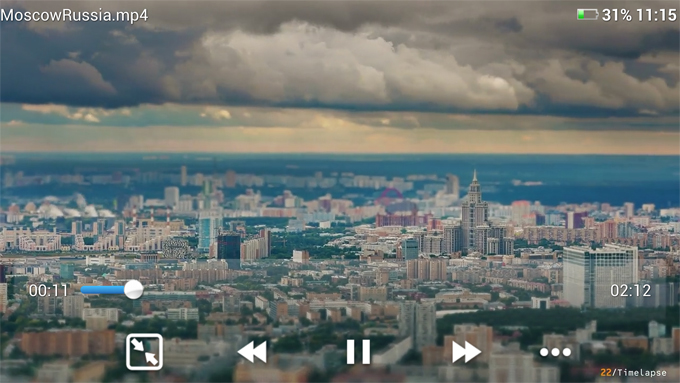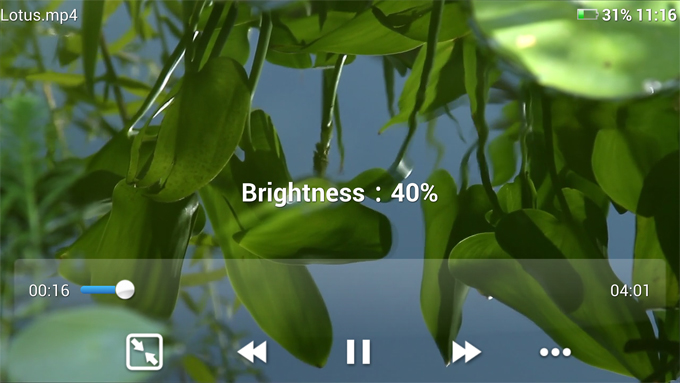 U650 uses 6.5 inch FHD OGS screen , so the image quality is very good when video playing .The view angle is also very wide .You can see from the two videos above that when you drag or pause the video ,the lower part doesn't be shielded .You can see the time bar is transparent .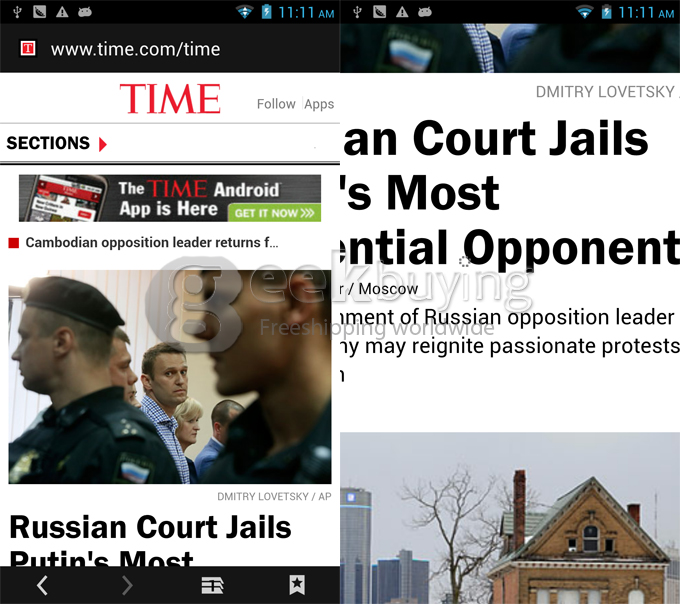 Browsing websites is also a very important function of smartphone .You can make the web page bigger by turning the font or sliding your fingers on screen .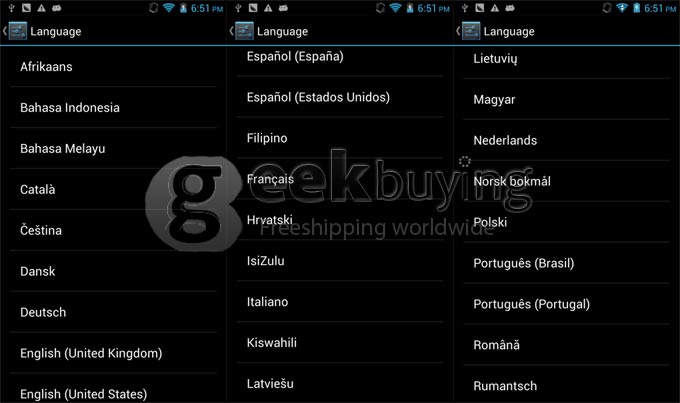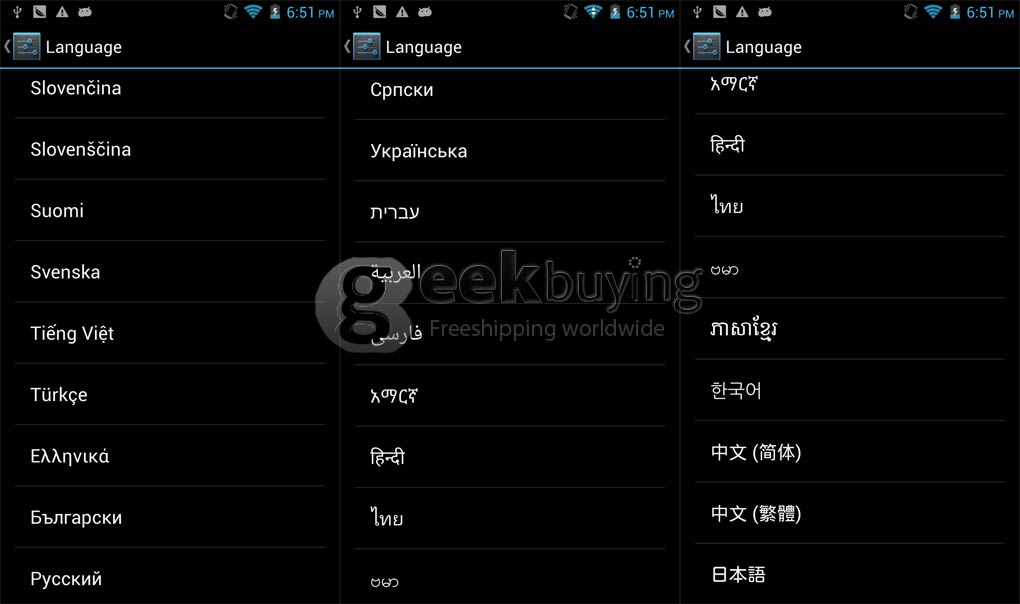 Multi-language is a necessory point .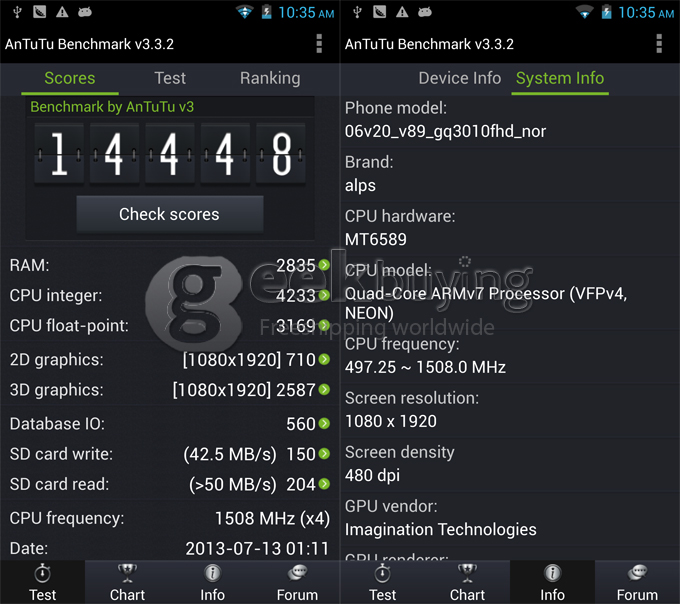 AnTuTu test .We can see that the U650 has a high resolution 1920*1080 .
In a word ,the biggest advantage and feature is its big screen and screen resolution .The battery capacity is expected to improve though it's bigger than other phones .This is a common problem at present for smartphones .