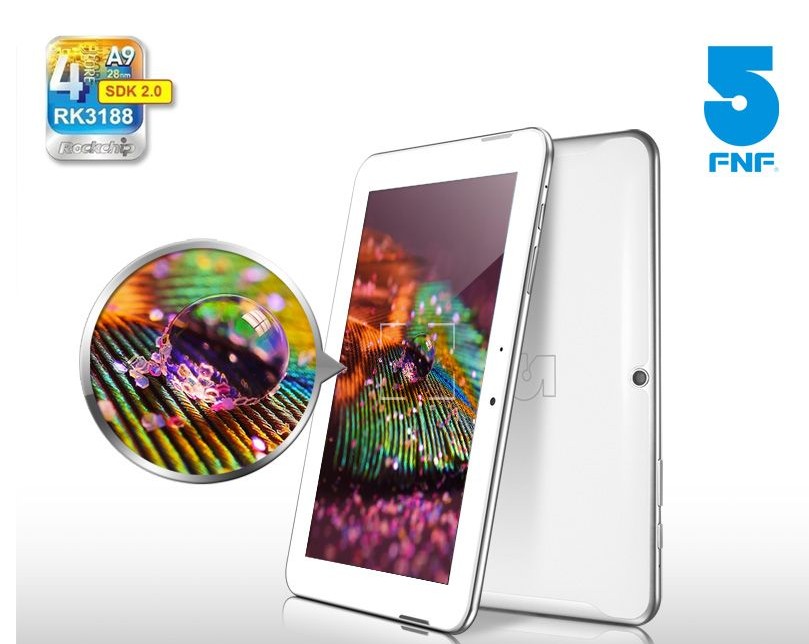 The FNF iFive X2 is a 8.9 inch tablet with a Rockchip RK3188 quad-core processor and has 1920*1200 pixel display. It also has dual cameras, front 2.0MP + rear 5.0MP.
It with bluetooth function, and maybe you can use it to connect all bluetooth device, keyboards, speakers and so on.
There is another noteworthy thing, iFive X2 has already upgrade sdk2.0 android 4.2 OS version. It has up to 10 revolutionary upgrade in system, software, power, experience and other aspects.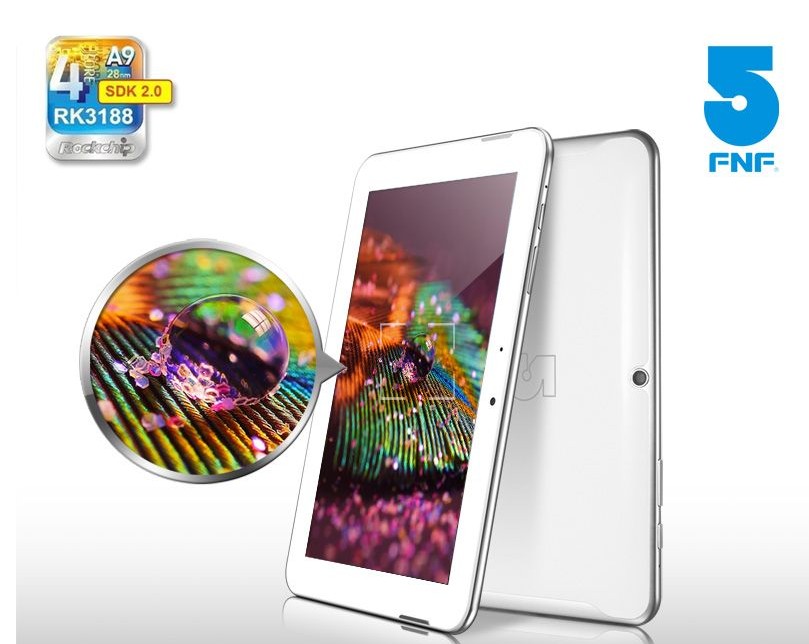 1, Perfectly optimized retina screen, resolution (2048 * 1536), smooth operation with up to 60 full frames / second, improved significantly;
2, optimized graphics processor GPU performance, run frames increased 30% to run large 3D games, reaching the advanced standard;
3, Depth optimization Android4.2.2 system, fixes Google BUG, to provide a more stable system;
4, Pass through android4.2.2 Google CTS certification, the first passed the test;
5, With smoothly support Miracast wireless transmission function, the delay time is 50% shorter than similar products;
6, Web browsing speed has accelerated 20%, multi-web browsing smoothly;
7, Browser add Web GL, support online 3D games;
8, Optimized HDMI 1080P HD video playback quality;
9, Optimized power management system, to further optimize the energy consumption and increase battery life and standby time;
10, Support Bluetooth 4.0 function.
Password is geekbuying.com
Download the upgrade tool and instructions
Password is geekbuying
Maybe you love the original, you can choose the android 4.1 OS stock firmware
Geekbuying