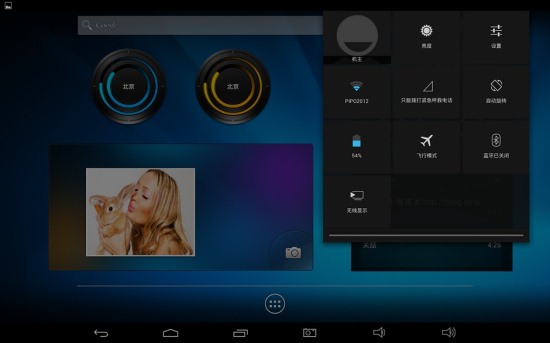 Hello erveryone!
Pipo M9 can upgrade Android 4.2, try it now!
Pipo Max M9 10.1 inch Android 4.1 Quad Core Tablet PC RK3188 IPS 1280*800 2GB RAM 16GB
The password is geekbuying.com
Improvements:
1. The Photo Sphere panoramic camera;
2. Keyboard gesture input;
3. Miracast wireless sharing;
4. Gesture to zoom the screen
5. Voice output and gesture mode navigation features designed for blind users;
6. Google Android 4.2 add malware scanning function;
7. With Android 4.2 system makes the UI more colorful, simple, generous, and program application design is more intimate, more humane.
How to upgrade PiPo M9 to Android 4.2?
Steps:
1. User must be make sure the right firmware before upgrading. The wrong brush firmware will result in damage to the product.
2. Before upgrading, make sure that the machine is fully charged, it is best to do the upgrade is fully charged to avoid the upgrade to fail.
3. If the computer is the first upgrade this device, you need to install the USB driver.
4. Must in accordance with step operation after driver installed.
5. The detail upgrade guide inside the download package.
Geekbuying